Vegan Avocado Chocolate Mousse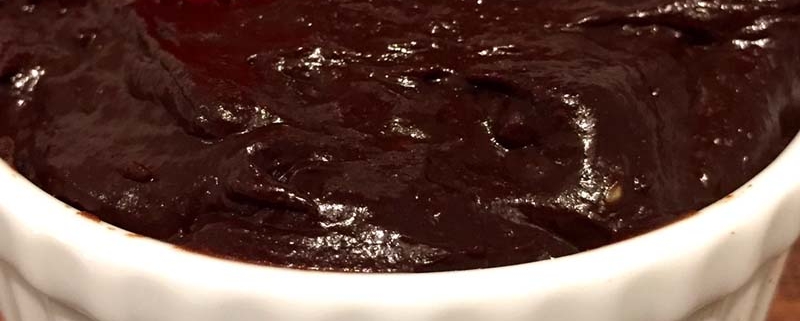 This vegan chocolate mousse is super healthy, while also being simply delicious! It is vegan, uses 4 ingredients, and super easy to make! It tastes super light, fluffy, and amazing!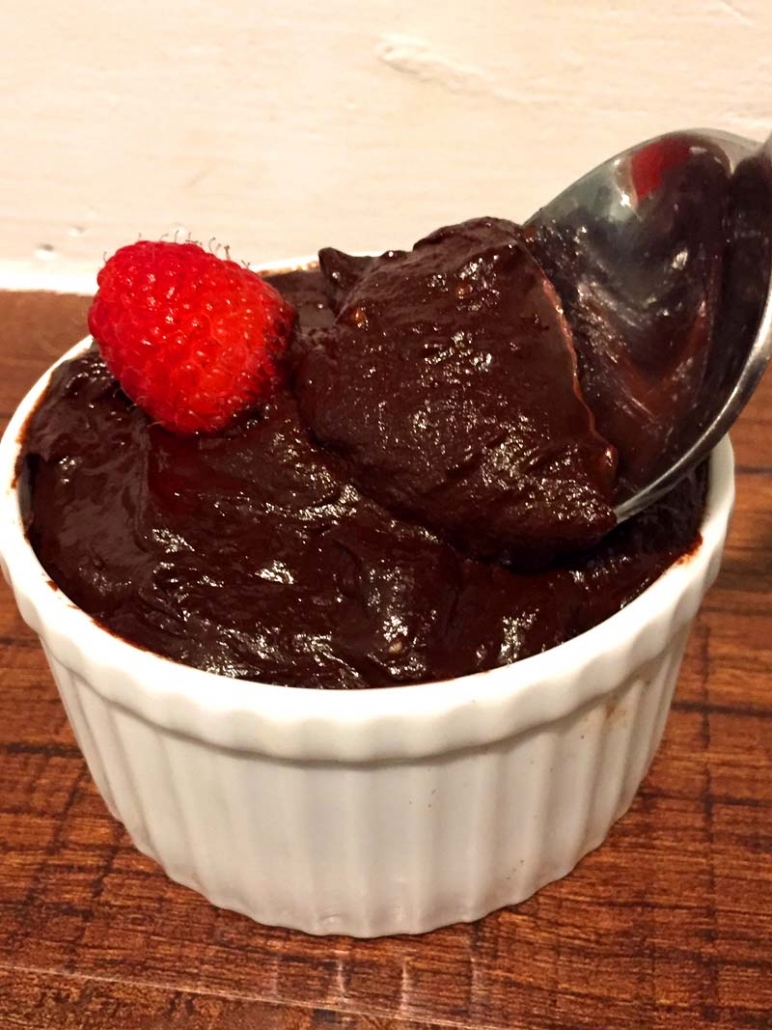 Personally, I love chocolate mousse, however it can be so unhealthy! After trying to create the perfect healthy mousse recipe, nothing seemed to work! That is until I thought of the secret ingredient: avocado. The avocado brings such an amazing texture, however it doesn't flavor the mousse. This is great, because if you are not a fan of avocado you can still enjoy this recipe!
The texture of this mousse is simply spectacular! It is very light and fluffy, yet still super flavorful. The dark chocolate adds a strong chocolate-y flavor, but the maple syrup sweetens the mousse up. Overall, I actually prefer the taste of this mousse to more traditionally made mousses, because of the flavor and texture! In addition, putting berries at the top makes the mousse even better! The berries contrast fantastically with the chocolate, and make the mousse so yummy!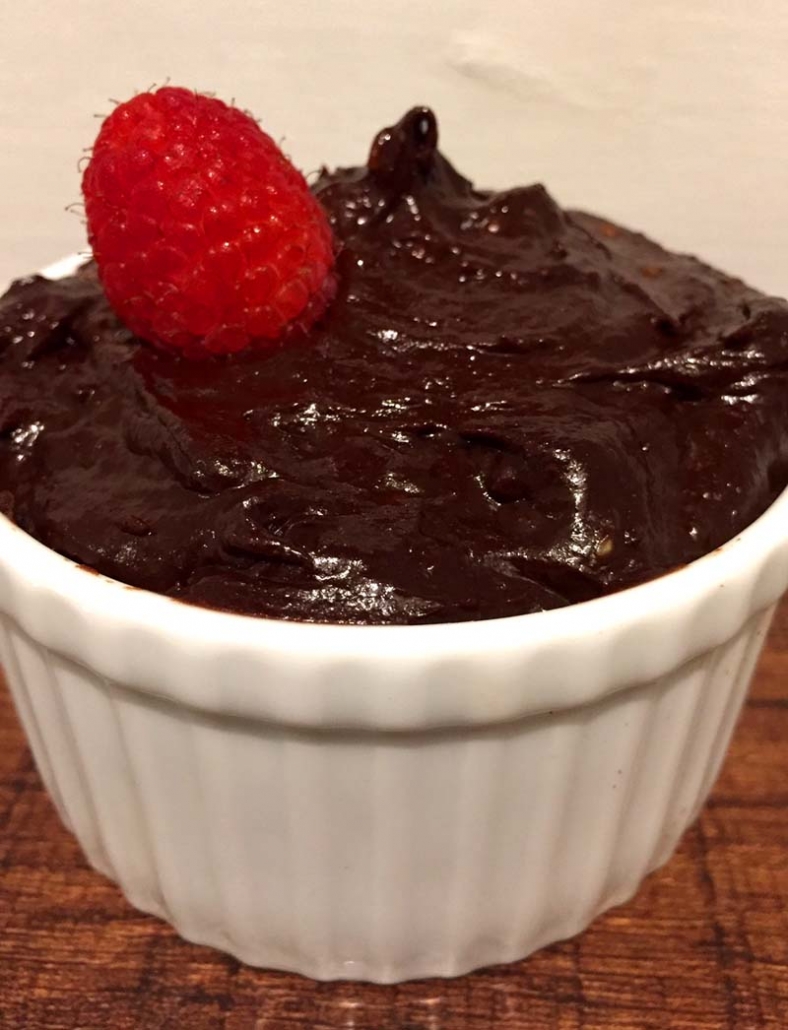 This mousse is very healthy! Containing only 4 natural ingredients, this mousse is loaded with health benefits. Avocado is one of the healthiest foods known, as it contains tons of healthy fats and nutrients. Coconut oil also has tons of health benefits such as lowering your cholesterol, and improving your brain function! Maple syrup is a healthier alternative to sugar, and dark chocolate has a lot of surprising health benefits! This mousse is also vegan and contains only natural ingredients! This mousse is extremely healthy!
This mouse is very easy to make! To make this mousse all you need to do is blend an avocado, add in the maple syrup, coconut oil, and melted dark chocolate, and serve chilled! I highly recommend adding fresh fruit at the top, such as raspberries, strawberries, and blueberries as it will add so much flavor! This mousse can be made in just 10 minutes, and anyone can make it with any skill level! It is so yummy and I recommend it to anyone that loves mousse, and wants to be healthy!
If you liked this recipe, be sure to check out this other avocado-based dessert! Vegan avocado brownies are so healthy, yummy, very chocolate-y and delicious as well!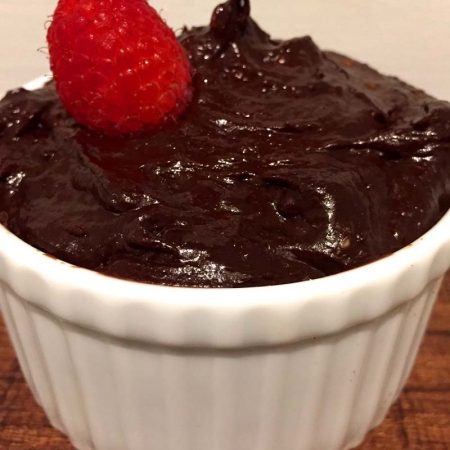 Vegan Avocado Chocolate Mousse
This vegan 4-ingredient chocolate mousse is the perfect dessert to enjoy, while still eating healthy! It is light, fluffy, super chocolate-y and you won't believe the secret ingredient is avocado!
Ingredients
5

oz

dark chocolate

chopped or chips

1

tbsp

coconut oil

1

medium

hass avocado

1/4

cup

maple syrup
Instructions
Melt the dark chocolate and coconut oil in a small bowl.

Put the avocado peeled and pitted into a mixer or blender, and blend until smooth without chunks.

Add the maple syrup to the avocado.

Pour the dark chocolate and coconut oil into the avocado mixture and mix well.

Serve chilled with fresh fruit.
https://vibrantguide.com/wp-content/uploads/2019/01/avocado_mousse_healthy.jpg
1046
800
Anna
https://vibrantguide.com/wp-content/uploads/2019/01/logo2.png
Anna
2019-03-07 15:14:36
2019-03-18 13:49:02
Vegan Avocado Chocolate Mousse