Raspberry Chocolate Chunk Muffins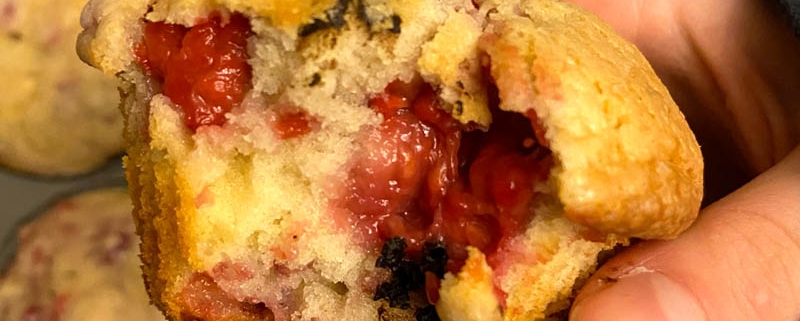 These raspberry chocolate chunk muffins are ABSOLUTELY DELICIOUS! They are so warm, soft, and addicting! You have to try these!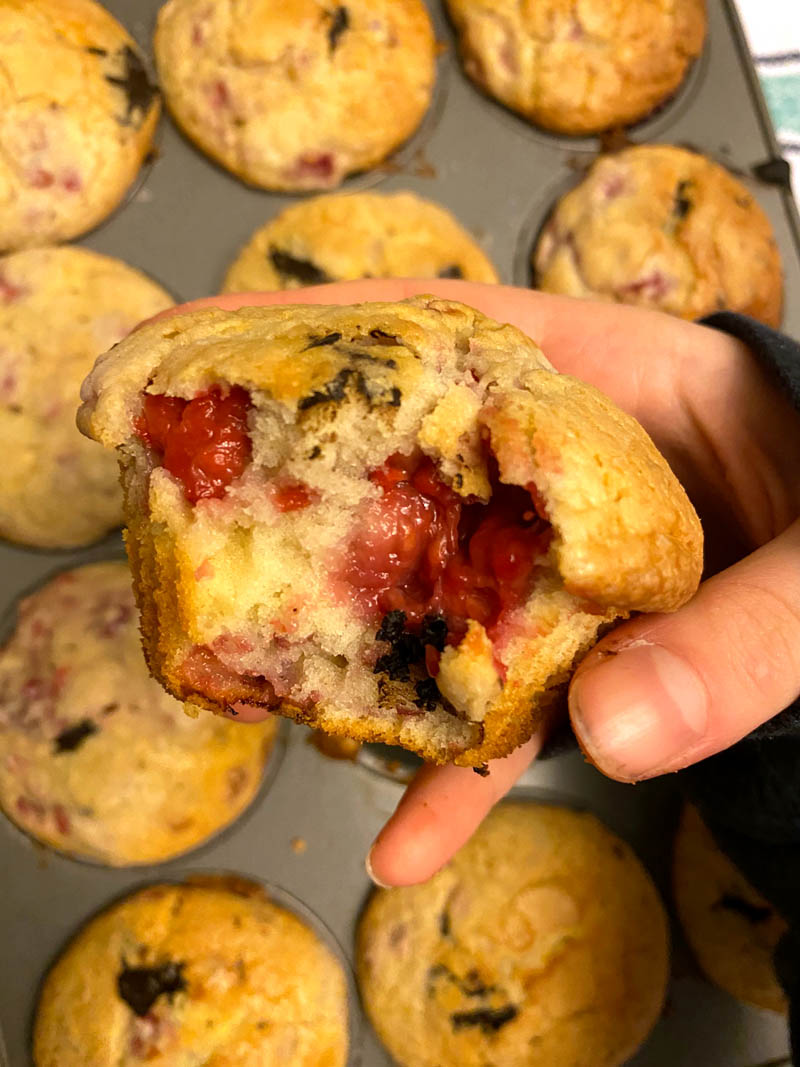 The best part about these muffins is that they have both raspberries and chocolate in them! A lot of the time when making muffins, I have to decide if I want to make fruit or chocolate muffins – these muffins have both! The raspberry and the chocolate compliment each other so well! The raspberry is light and sweet, and the chocolate is rich and thick. The muffin base really allows for all the flavors to come out.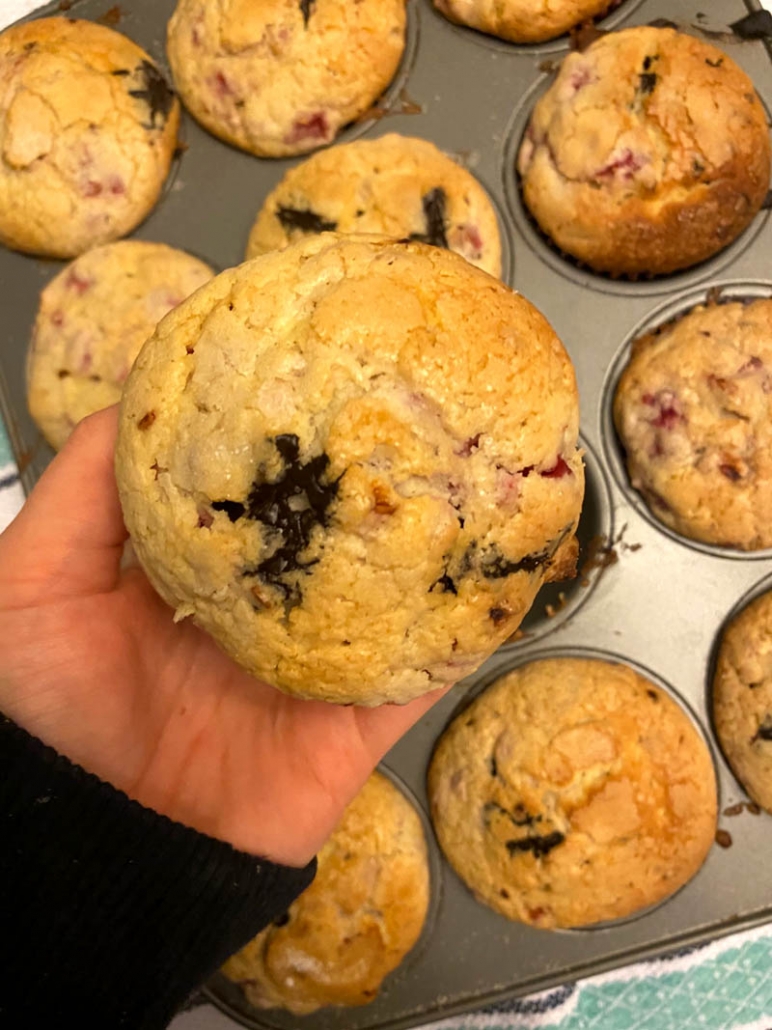 These raspberry chocolate chunk muffins are also so easy to make! All you have to do is combine the dry ingredients, wet ingredients, pour into liners and bake! Because these are so easy, they make for the perfect breakfast! I like topping these muffins with almond butter for some extra protein. If you want to make a sort of "frosting" to top these muffins, you can mix almond butter with some maple syrup until the desired consistency. Trust me – the almond butter compliments the flavors so nicely!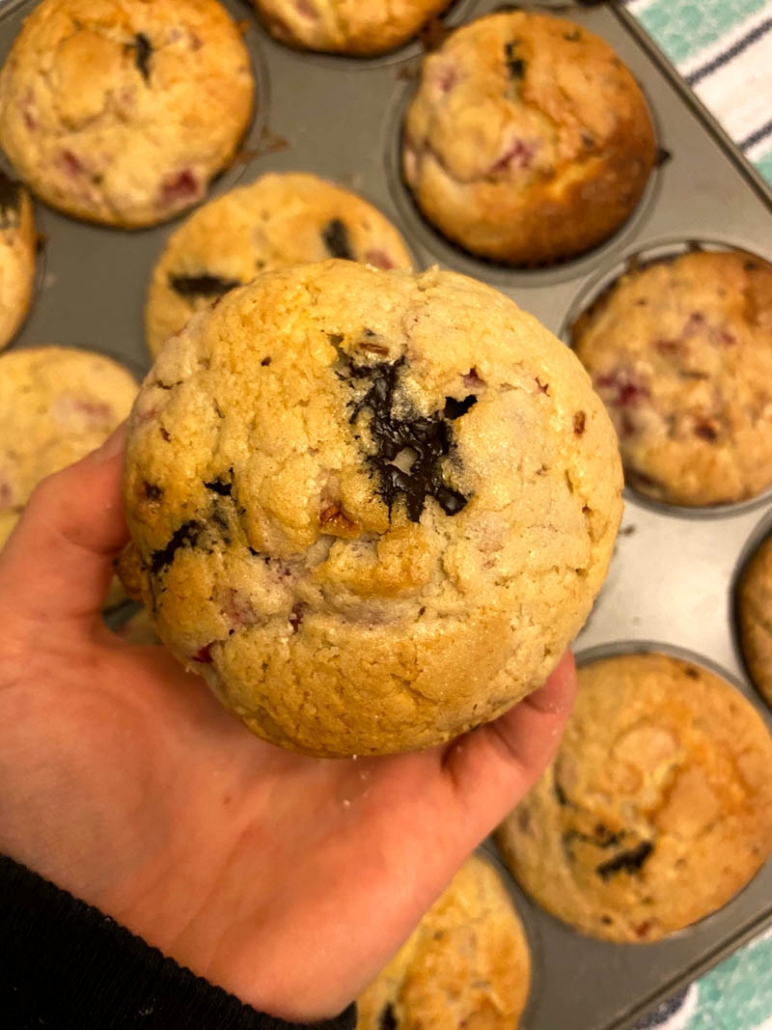 If your not sure what chocolate to use, I suggest you use semi-sweet chocolate. The semi-sweet chocolate compliments the raspberries SO nicely. Semi-sweet chocolate isn't too bitter, but isn't overly sweet. You can also add white chocolate, as white chocolate goes great with raspberries. Dark chocolate also works, as it will provide some bitterness to counter the sweetness from the raspberries!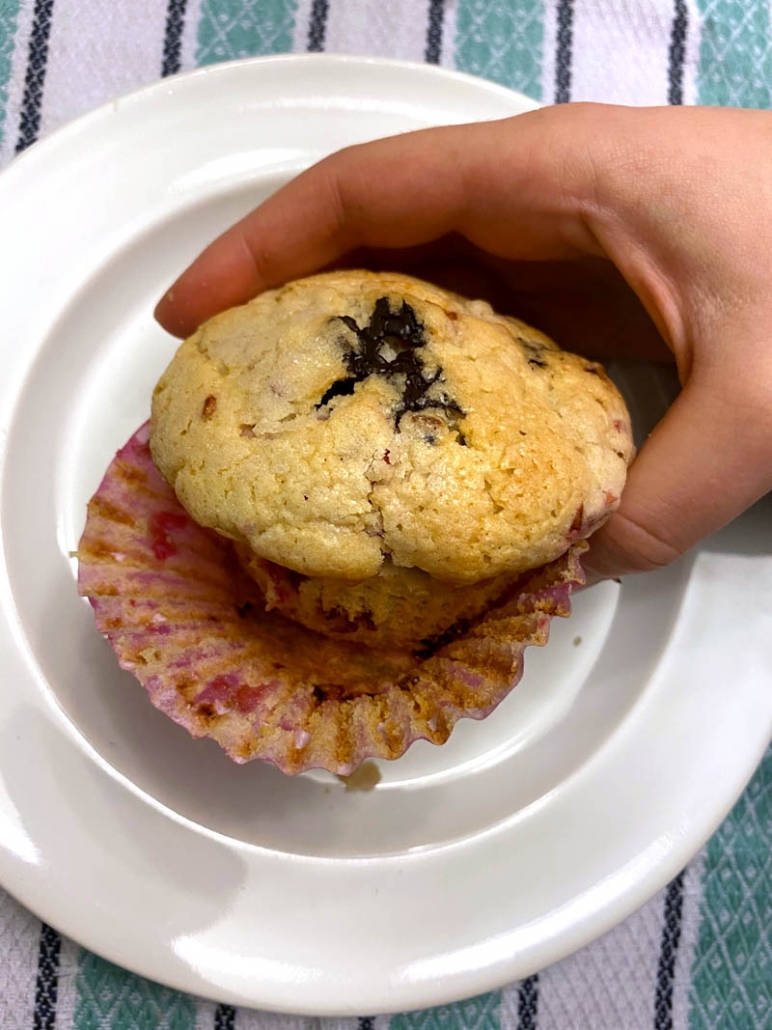 If you are looking to get creative, you can also change the type of fruit used. Strawberry or blackberry muffins would also work, and provide a very unique taste! Feel free to get creative when adding fruits! Just make sure that the fruits are in small pieces.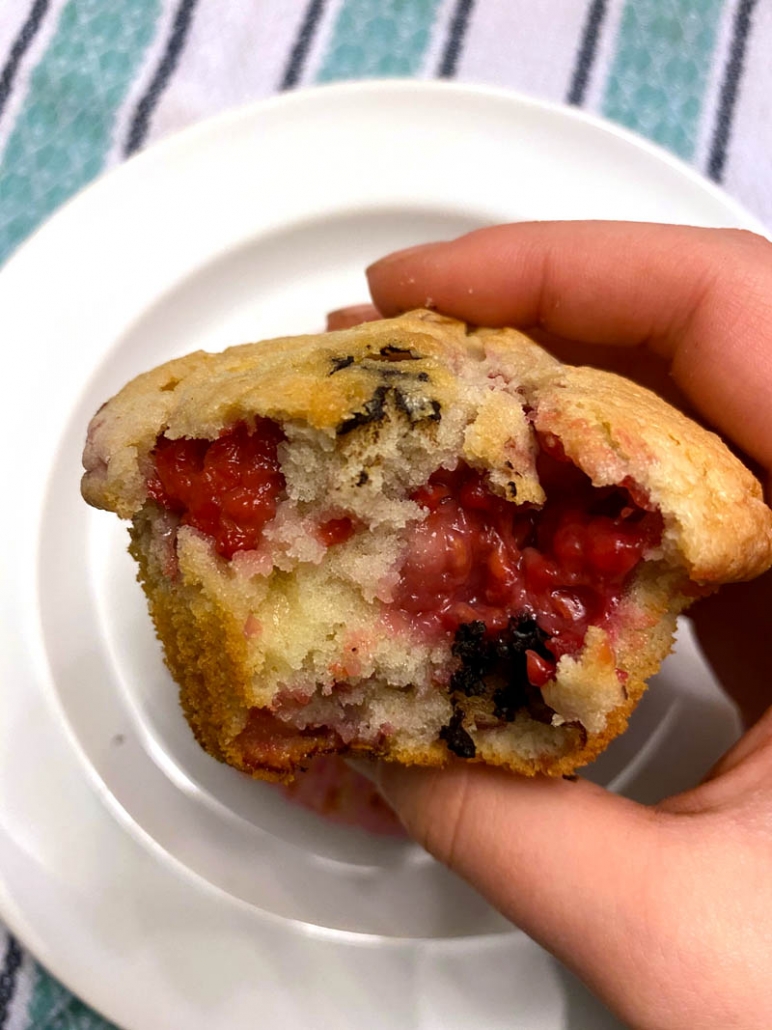 These raspberry chocolate chunk muffins are amazing! In every bite you will get a mouthful of delicious chocolate and raspberries. Enjoy!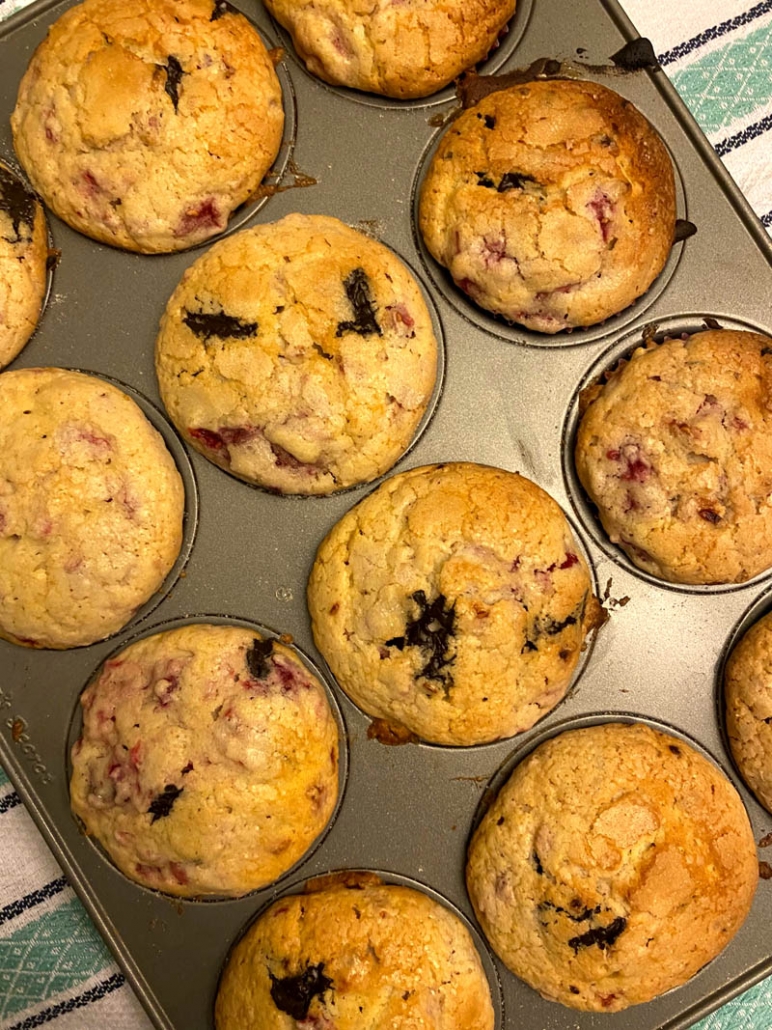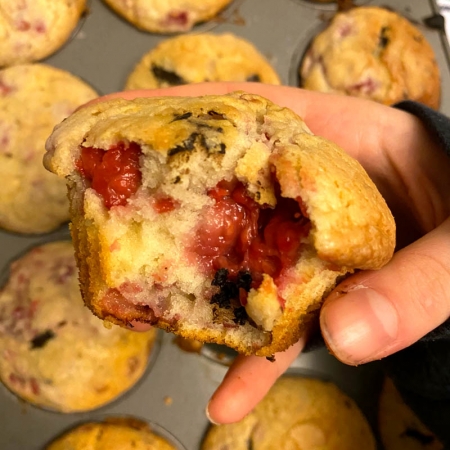 Raspberry Chocolate Chunk Muffins
These raspberry chocolate chunk muffins are amazing! Loaded with raspberries and chocolate, you'll love them! You can taste the chocolate and raspberries in every bite!
Ingredients
2

cups

flour

1/2

cup

sugar

1

tbsp

baking powder

1/4

tsp

salt

3/4

cup

milk

1/3

cup

vegetable oil

1

egg

1

cup

raspberries

fresh or frozen

1/2

cup

chocolate chunks

or chocolate chips
Instructions
Preheat the oven to 400F. Line a muffin tin with 12 baking cups.

In a large bowl, whisk the egg with sugar. Add milk and vegetable oil and mix until combined. Add flour, baking powder and salt and mix until combined. Add raspberries and chocolate chunks and mix until combined.

Divide the batter between the muffin cups. Put in the oven and bake for 25 minutes.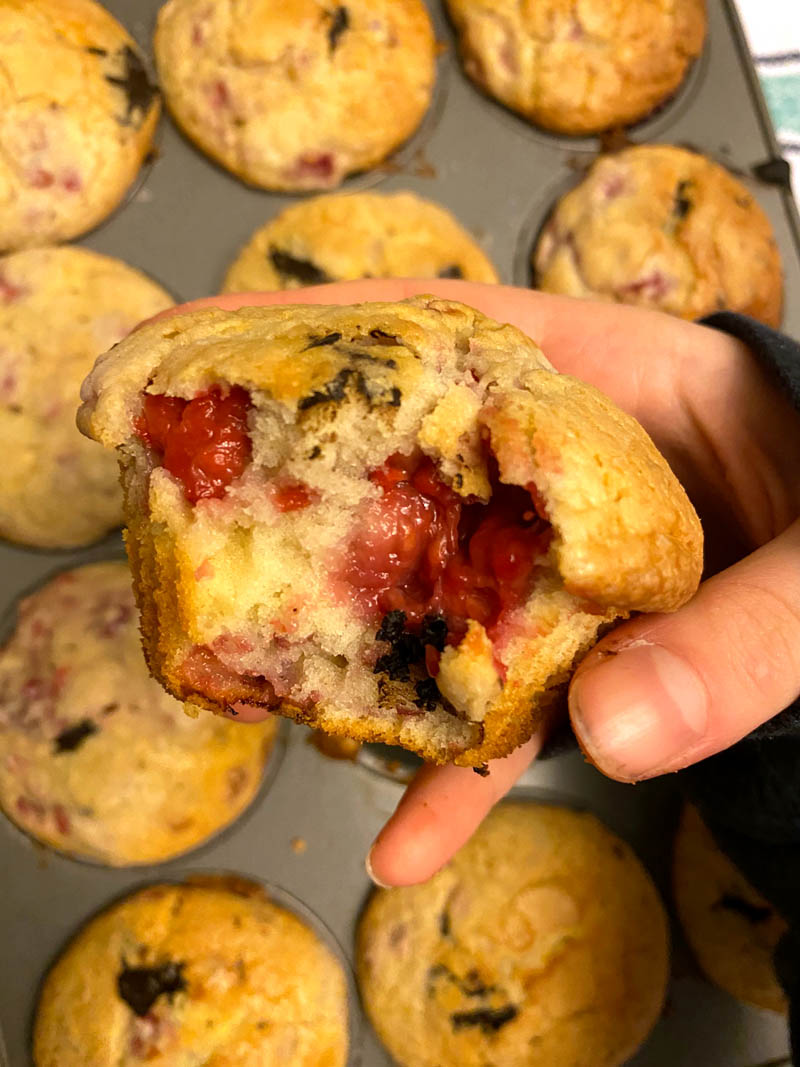 https://vibrantguide.com/wp-content/uploads/2020/12/raspberry_muffins_chocolate_chunks_recipe.jpg
1067
800
Anna
https://vibrantguide.com/wp-content/uploads/2019/01/logo2.png
Anna
2022-07-27 22:58:51
2022-07-27 17:33:32
Raspberry Chocolate Chunk Muffins