Campfire Banana Boats Marshmallow Chocolate S'mores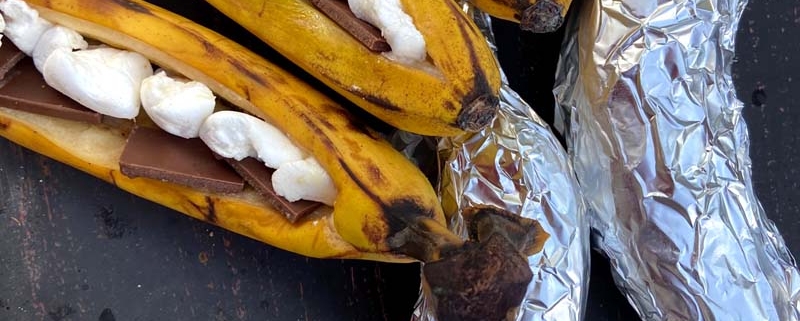 These campfire banana boats are so delicious! A classic bonfire treat, these delicious treats are warm, gooey, and so chocolatey. You will absolutely love these campfire banana boats!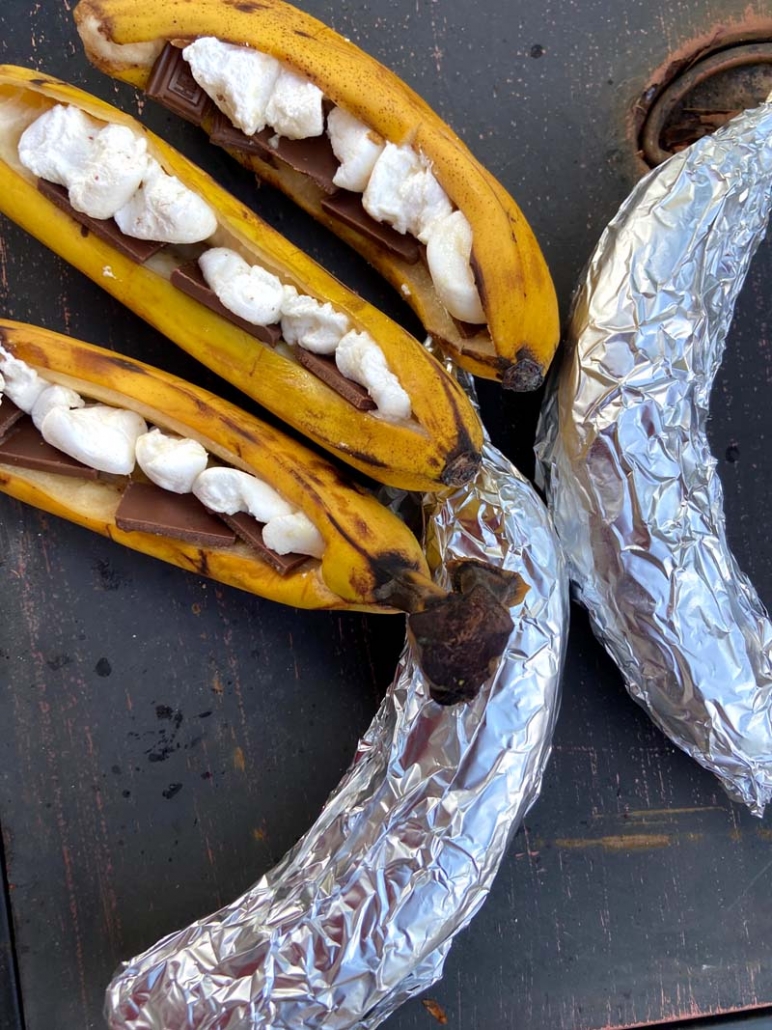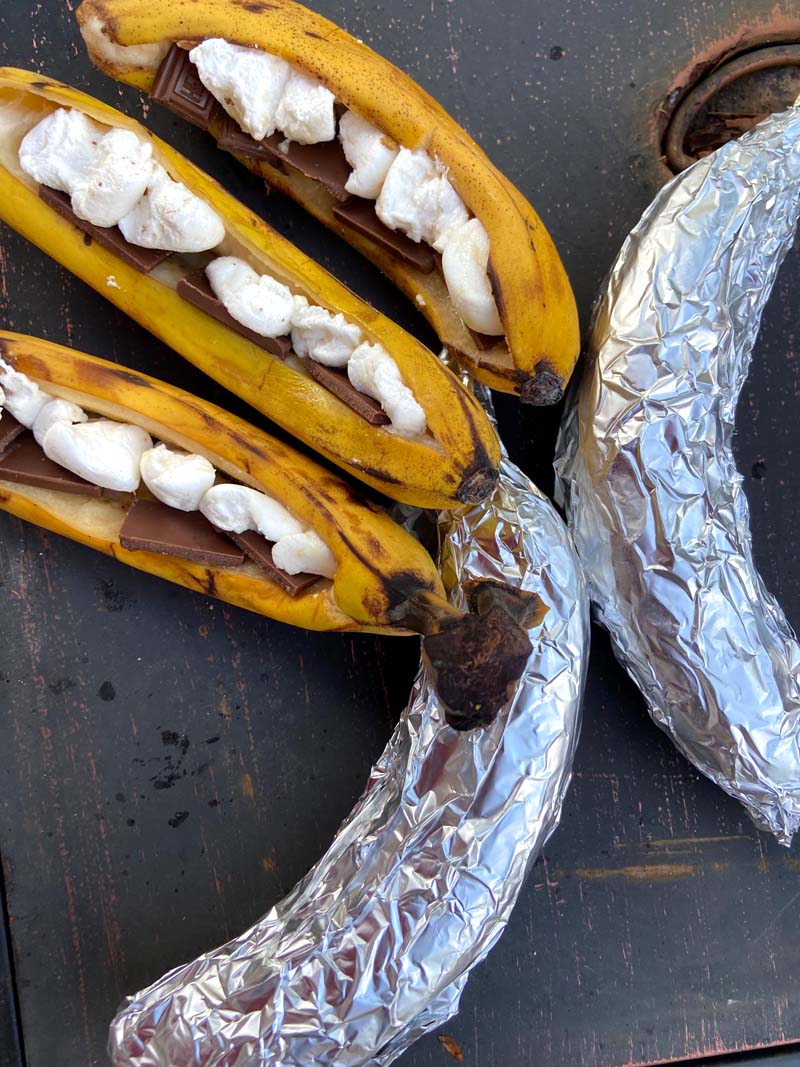 Making these campfire chocolate banana boat s'mores is so easy and fun. Making these could be a great activity for families or kids! To make these banana boats, you start by taking a banana and cutting a slit down the middle of it. Make sure there is room to put in the chocolate and marshmallows. After you cut the slit down the banana, add in a few chocolate squares, and the marshmallows on top. Finally, bake the banana boats in the camp fire until soft and gooey.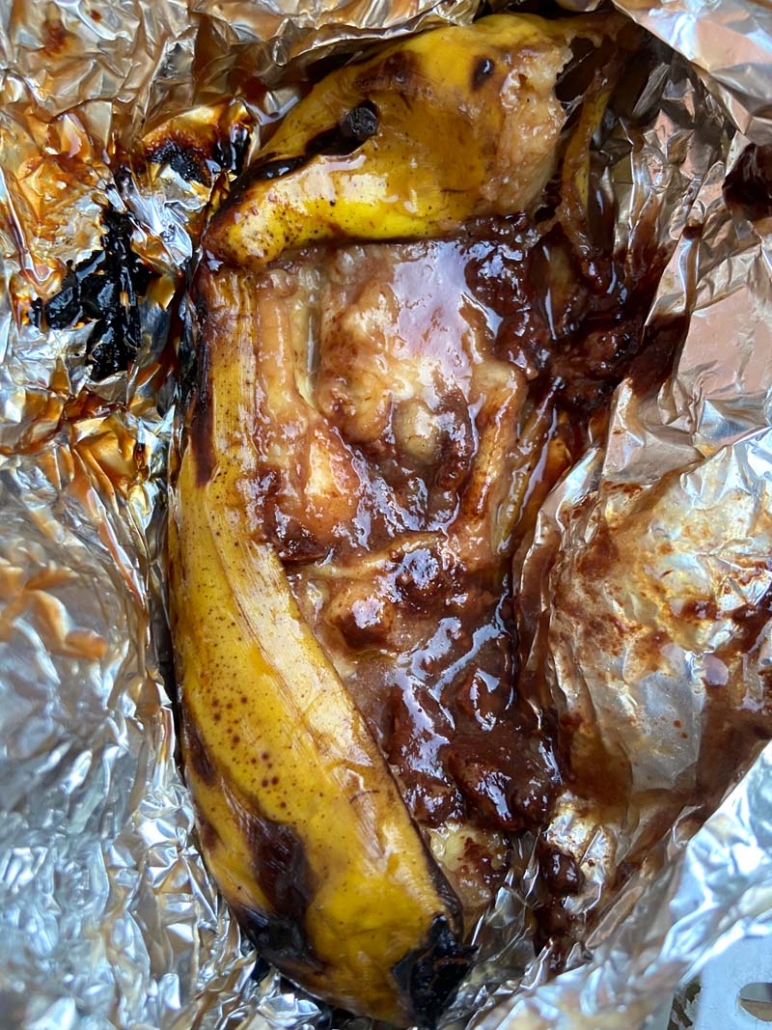 These banana boats taste absolutely amazing. The best part of banana boats, rather than traditional s'mores, is that the banana becomes deliciously caramelized. Instead of boring graham crackers, you will be eating the chocolate and s'mores with a warm and caramelized banana! The chocolate and marshmallows become so gooey and melty, and taste great!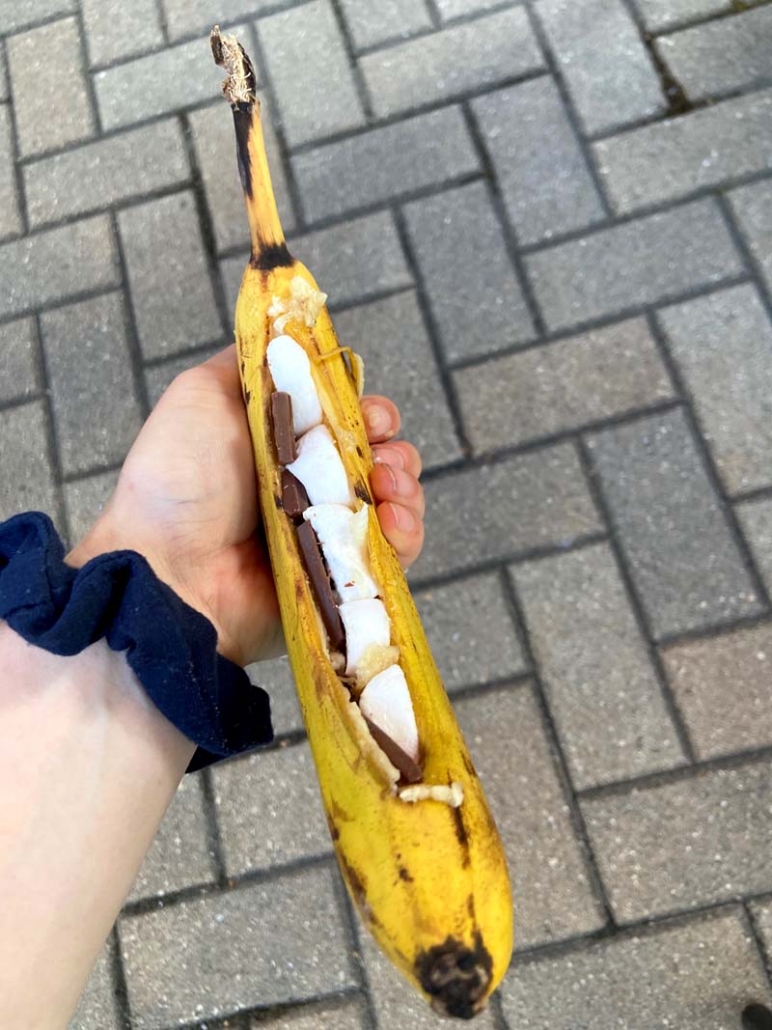 If you are wondering what chocolate to use, personally I like milk chocolate the best. The milk chocolate adds so much sweetness to the banana and tastes amazing. You can also use dark chocolate if you don't want the banana boat to be to sweet. I've also tried a white chocolate banana boat and that tasted AMAZING as well. I've used both full-sized and mini marshmallows to make these banana boats, and I've found that mini marshmallows work best. Honestly, it isn't too important what marshmallows you use, as all of them end up looking the same in the end!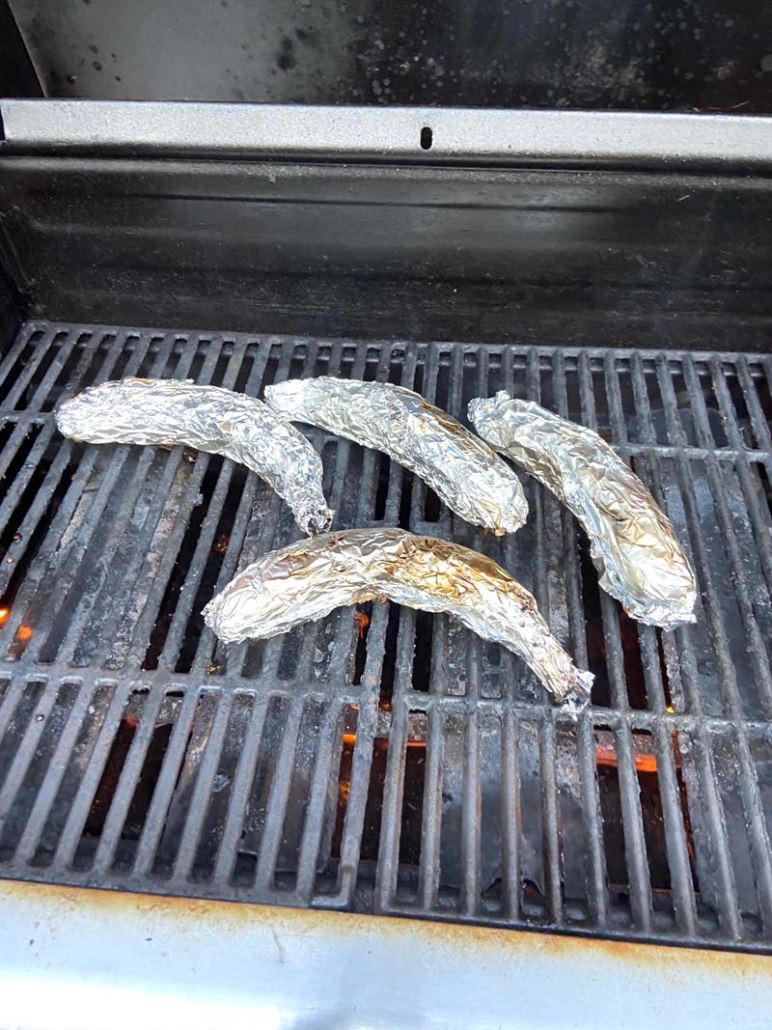 These delicious chocolatey banana boats make for the best campfire treat! If you don't have a campfire, you can also make these banana boats on the grill! You have to try them!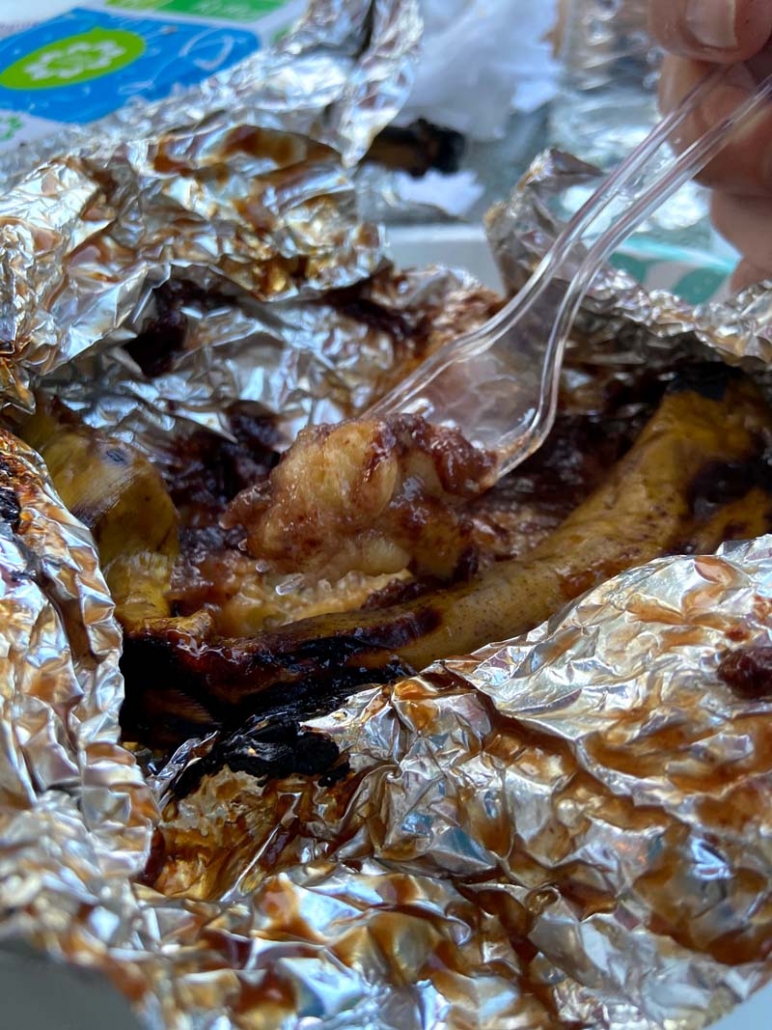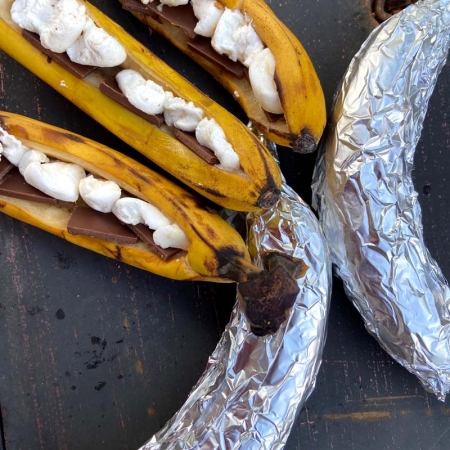 Campfire Banana Boats S'mores Dessert
These s'mores banana boats are amazing! Warm and sweet baked banana with gooey melted marshmallows and chocolate - mouthwatering! You can make these banana boats in campfire or on the grill!
Ingredients
4

bananas

1

bar

chocolate

1/2

cup

marshmallows
Instructions
Cut a lengthwise slit in a banana (keep banana peel on). Stuff the banana with pieces of chocolate and marshmallows. Wrap stuffed banana in foil. Repeat with the remaining bananas.

Cook banana boats in a campfire or grill for 5-10 minutes (until soft).

Carefully remove cooked bananas with tongs. Let cool slightly, then open the foil packet and eat them with a fork. Enjoy!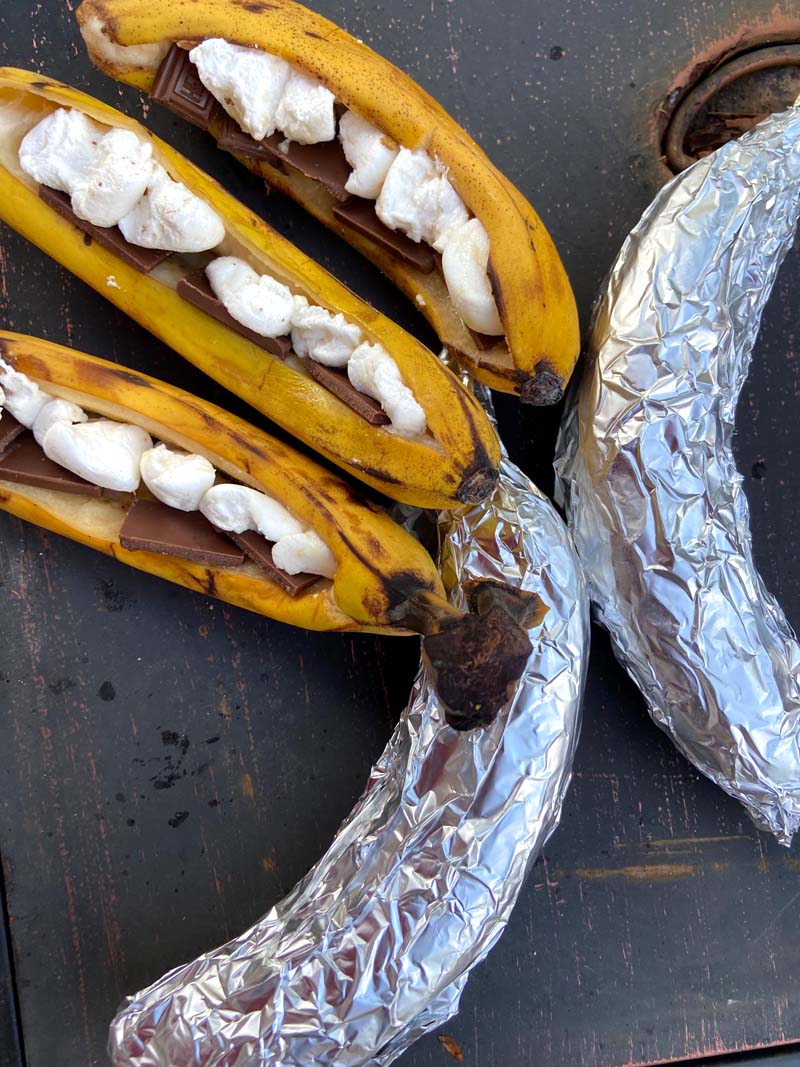 https://vibrantguide.com/wp-content/uploads/2020/07/banana_boats_marshmallows.jpg
1067
800
Anna
https://vibrantguide.com/wp-content/uploads/2019/01/logo2.png
Anna
2022-07-27 15:05:29
2022-07-28 19:34:42
Campfire Banana Boats Marshmallow Chocolate S'mores