Flower Nails – Red Coffin Nail Design

These flower red coffin nails are so cheerful and bright! They are the perfect nails for summer and are so adorable! You will absolutely love these nails!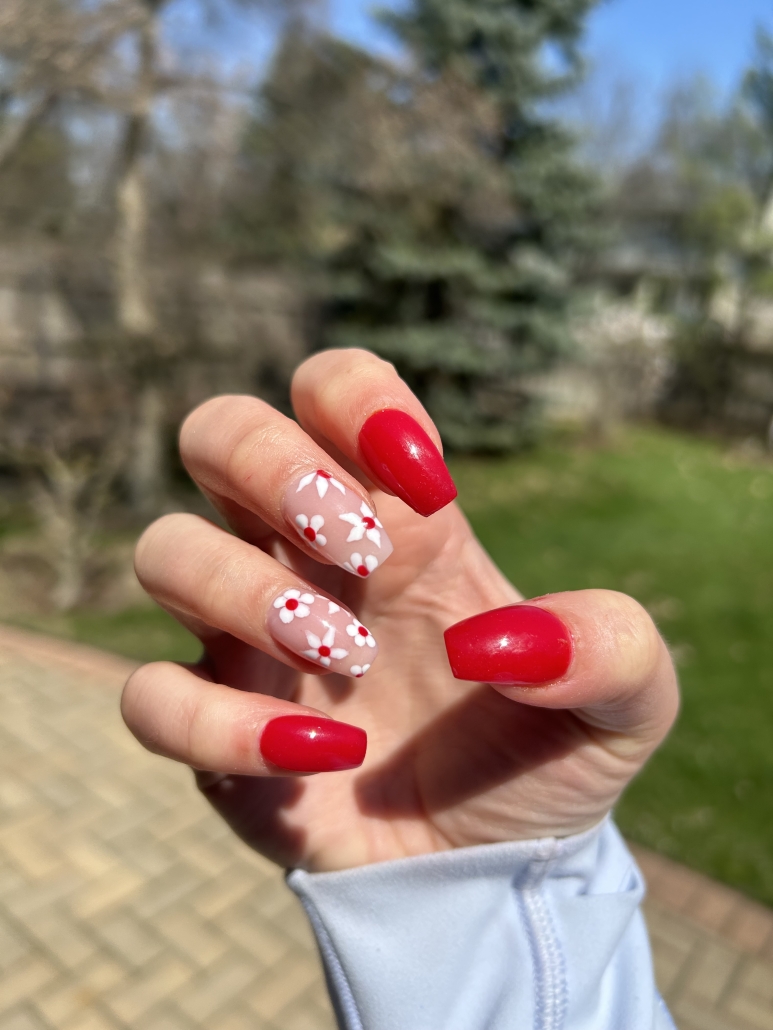 These red flower nails are the perfect summer nails! If you're looking for red nails that are still good for summer, these nails are the best to get. When you combine the bright cherry red with fun and festive flowers, you get such a great combination! These nails are perfect for when you want to shake up your typical summer colors and embrace the cheerfulness of summer!
These red flower nails are also great if you have a vacation coming up! These nails are sure to add such a fun burst of color to your pictures and really have a stunning appearance. If your looking for more vacation nail ideas, check out, Spring Break Nail Ideas, Designs, and Colors.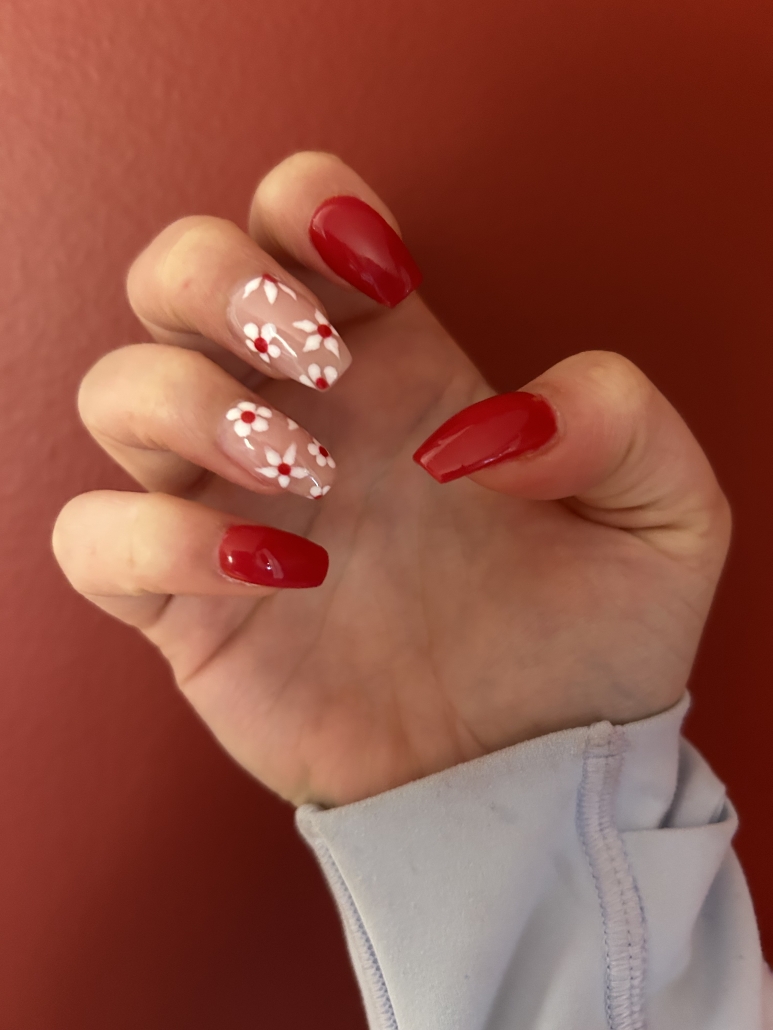 Despite their fancy appearance, these nails are easy to recreate! You need a bright red color, a white color, and a nude base. I went with a true nude base, but you can also do a pink tinted base. You also need an extra thin nail polish brush and a q-tip with nail polish remover for mistakes.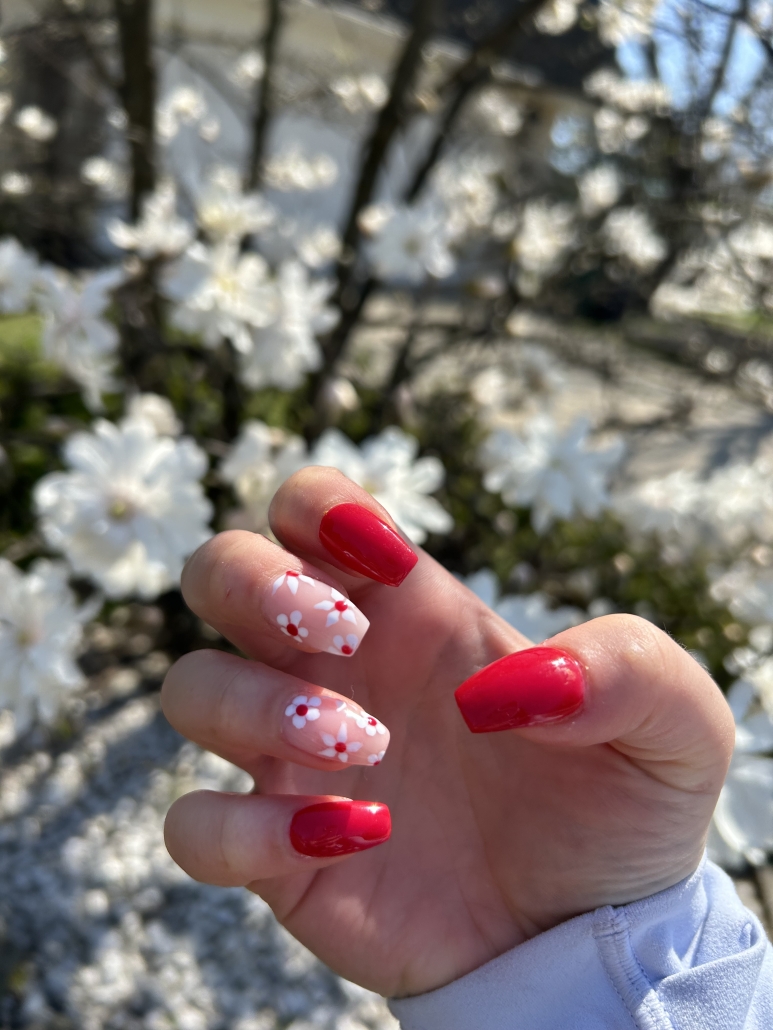 I chose to file these nails as coffin shaped, but you can really do any shape. If you want to learn how to file coffin nails, check out How To Shape Coffin Nails On Natural Nails.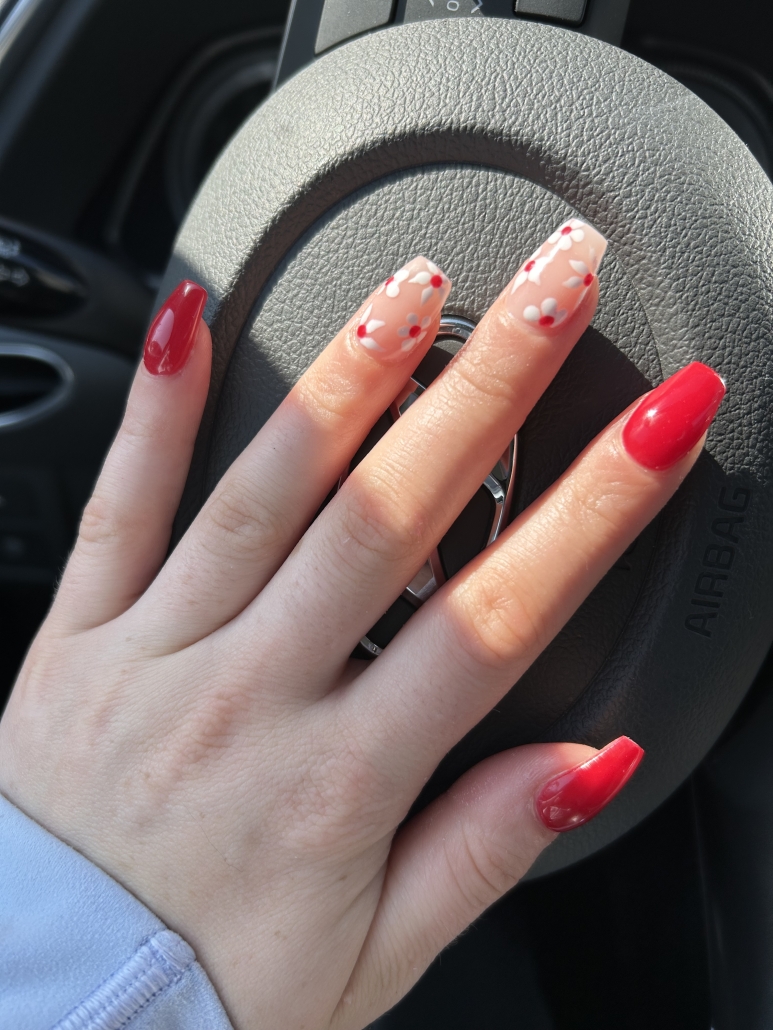 To start, paint the nude base on the middle and ring finger, and paint the red color on the other three nails. I would paint two layers for the color to really pop out. Once the nude is completely dry, take the white nail polish and with the extra thin brush paint on clusters of about 5 dots. You can extend these dots to form more traditional petal shapes, or leave them circular. Once the white completely dries, finish the look with red dots in the middle. Paint on a top coat and enjoy your new nails!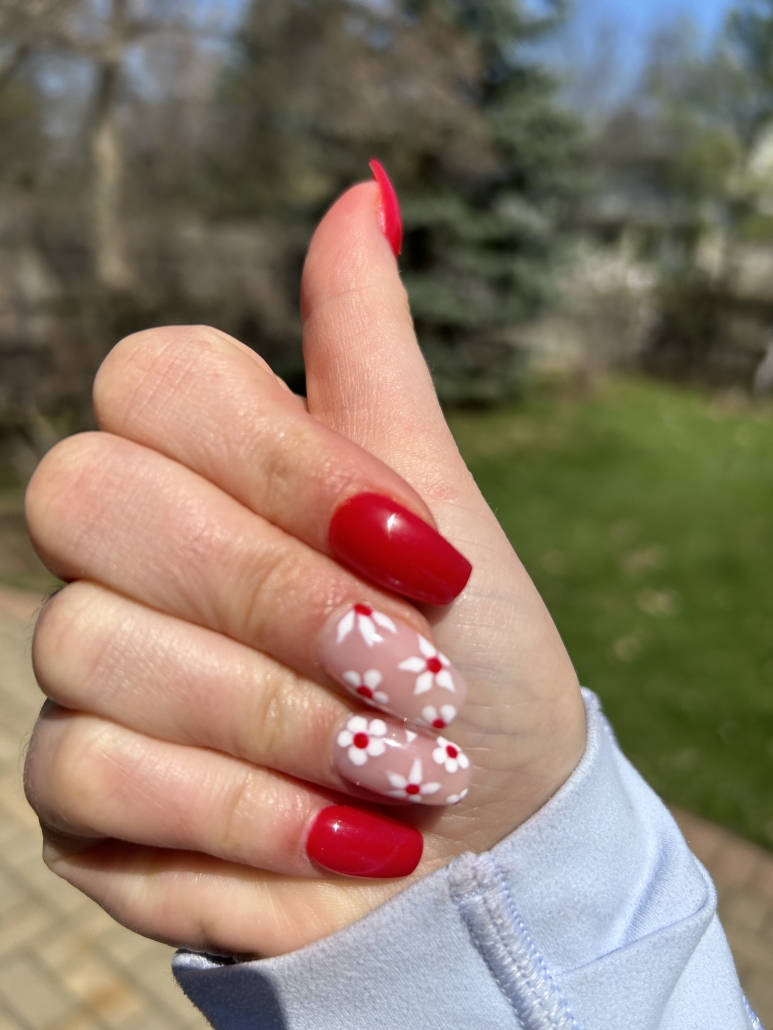 It is so easy to get creative with these nails! If you think the red is too intense, you can go with a lighter pink color or even a blue color to fall switch it up. You can also change up the amount of nails that you paint the design onto. For instance, you can only paint the flower design on your fourth finger, and leave the others a solid red color. You can also paint the design colors white, rather than the nude base.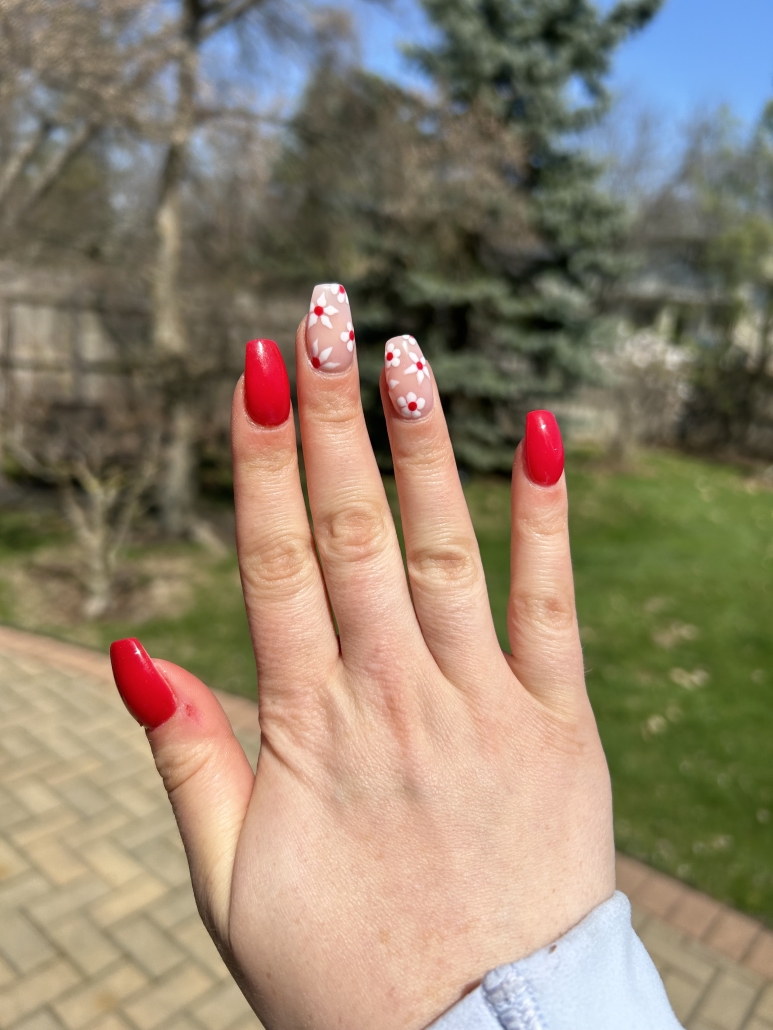 There are seriously so many different things that you can do with these nails, so have fun with them! Enjoy your adorable nails!
If you are looking for more flower nail designs, check out Flower Nails – Designs and Ideas.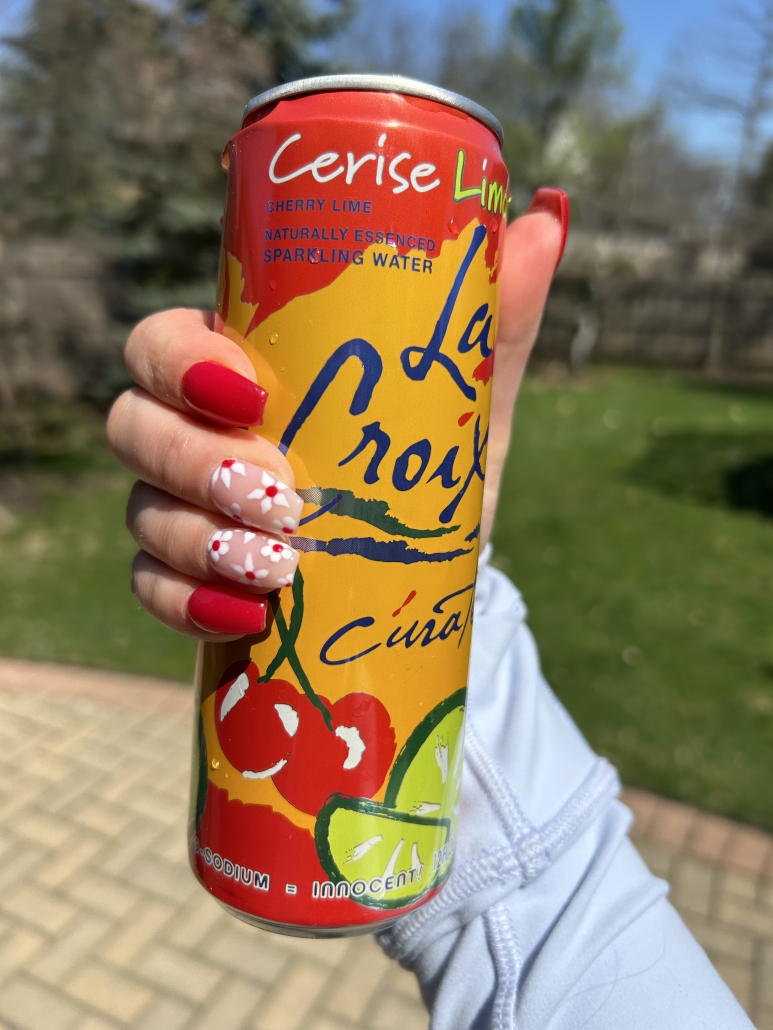 https://vibrantguide.com/wp-content/uploads/2023/04/IMG_7028-scaled.jpeg
2560
1920
Anna
https://vibrantguide.com/wp-content/uploads/2019/01/logo2.png
Anna
2023-04-28 18:37:05
2023-04-28 18:37:05
Flower Nails – Red Coffin Nail Design