These orange French tip nails are stunning, unique, and perfect for so many different occasions. They are classy while also being fun and eye-catching. You will love these orange French tip nails!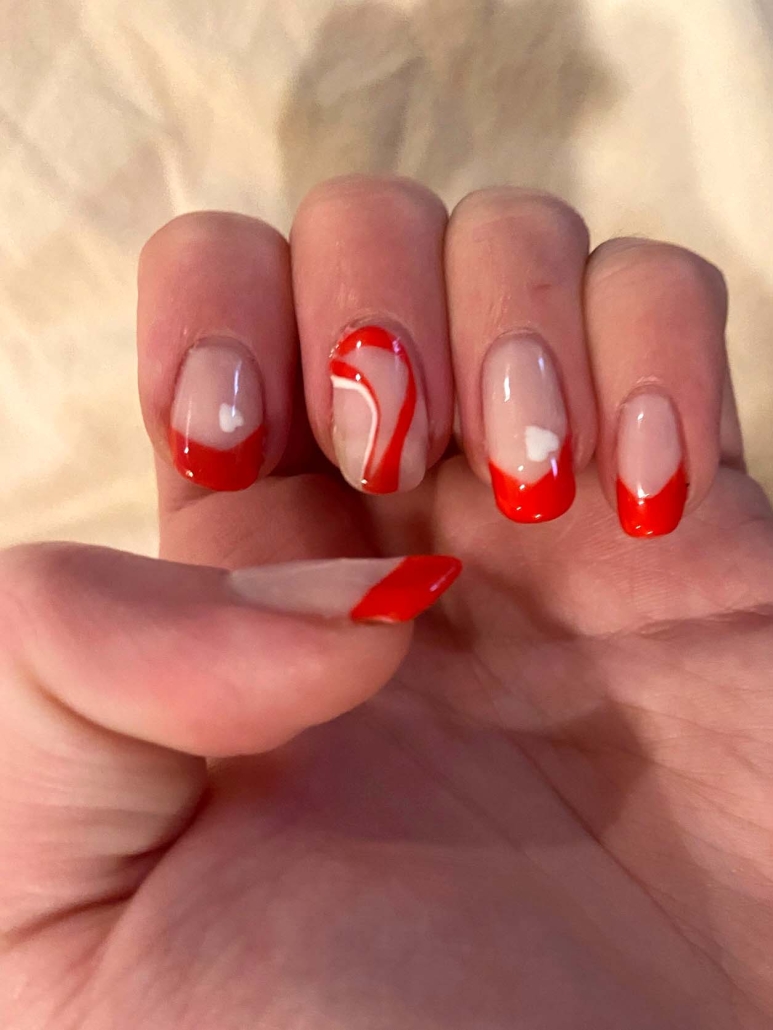 These orange French tip nails are absolutely the perfect nails for a fancy event! If you have a party coming up where you will be wearing a dress, these nails will compliment your look so well. French tips always look very classy, and the fun design only adds to the look. The bright orange color is sure to be eye-catching and you will get tons of compliments!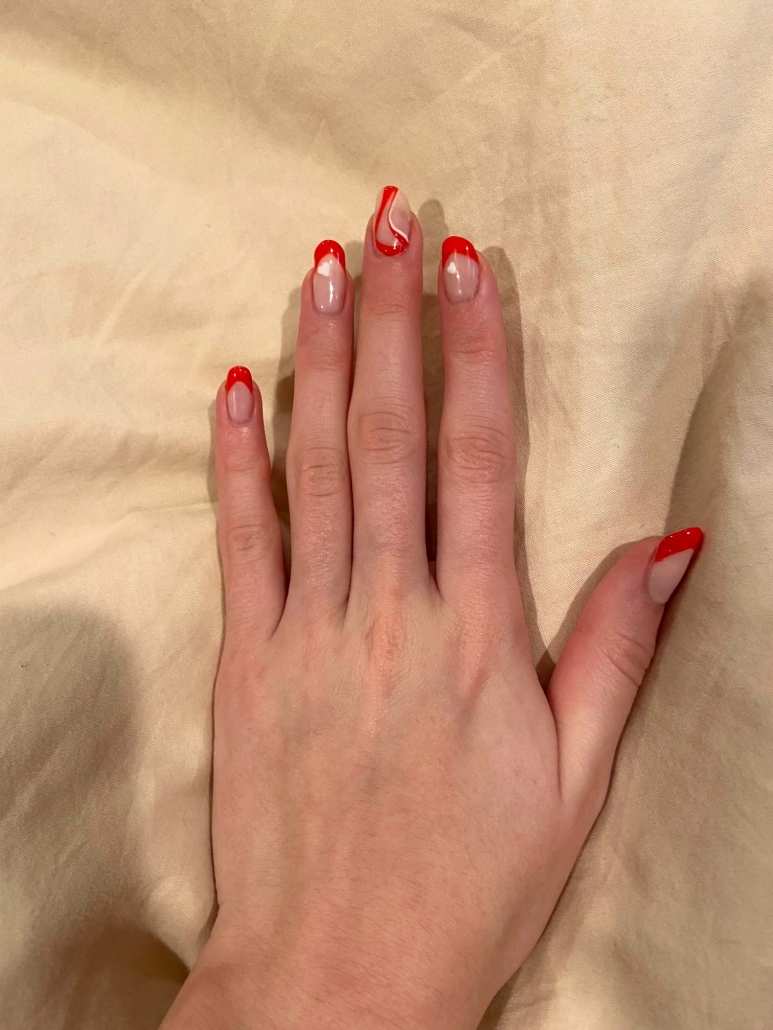 These bright orange French tip nail designs are also the perfect nails for summer! They are fun, unique, and orange is a very trendy and fun color for the summer. If you are going on a vacation, these nails will look great in all of your photoshoots. The bright color and swirls will look great!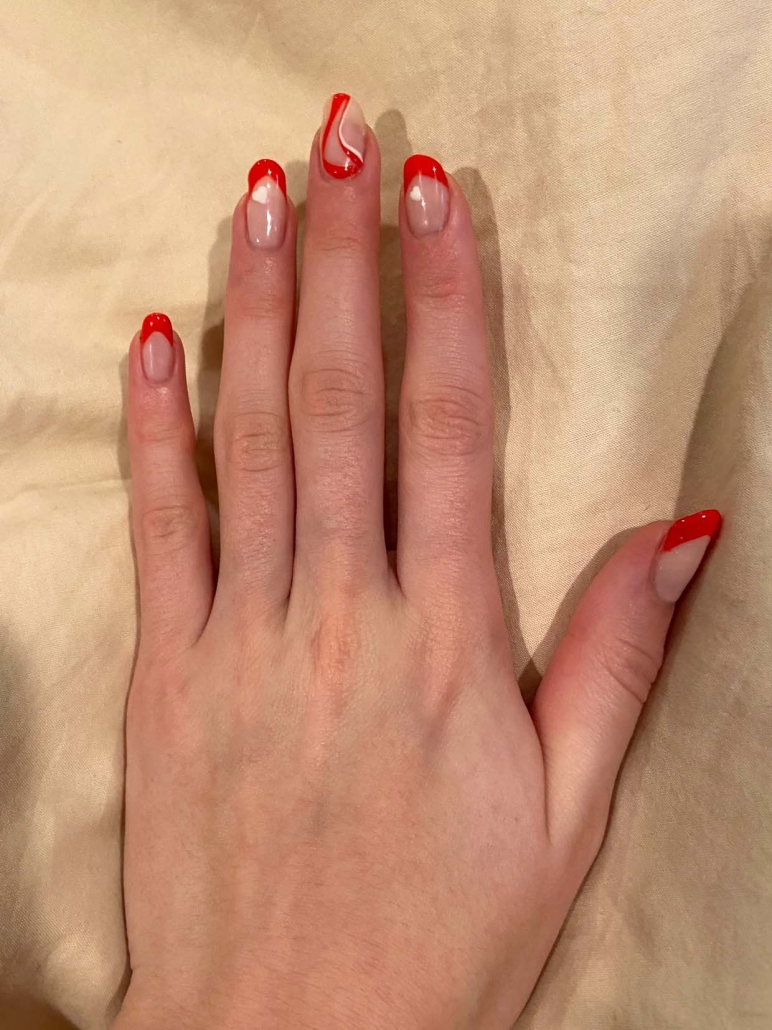 These cute French tip nails are easy to recreate! All you need is a nude base coat, an orange color, and a white color. I chose a traditional true nude base coat, but you can also use a pink tinted or white tinted base coat. You also need an extra thin brush to paint on the designs, and I would recommend having a q-tip with nail polish remover to erase any mistakes.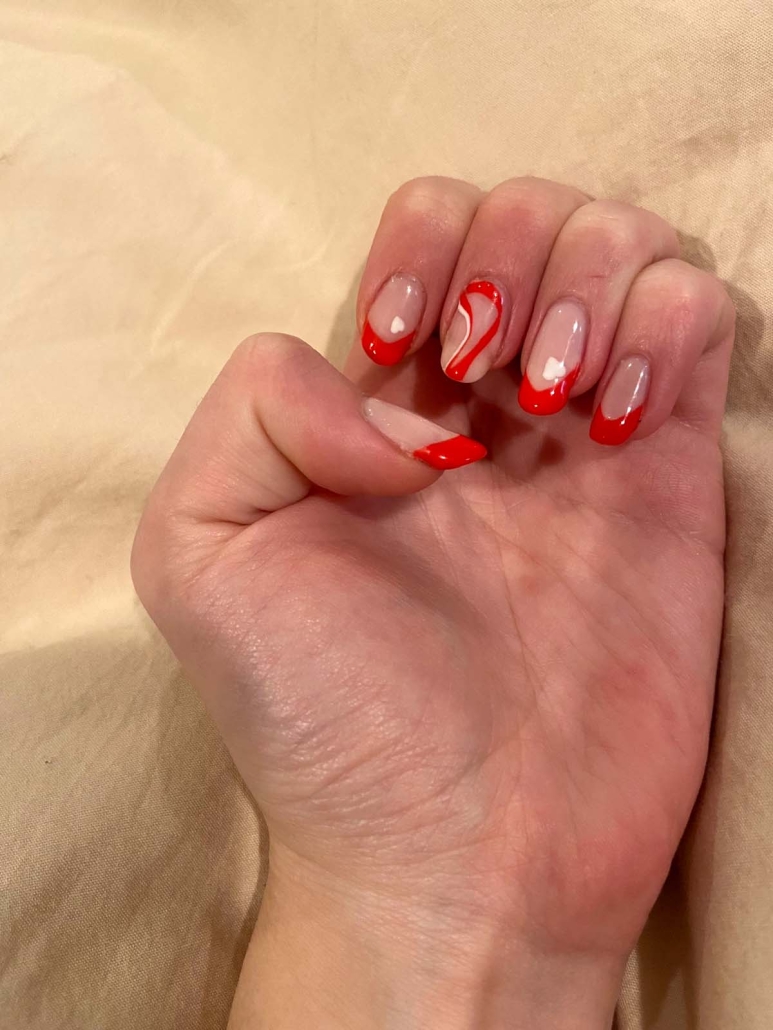 Start by taking the nude coat and painting on a layer or two. Let the nude coat completely dry before adding the French tips. Next paint on the French tips with the extra thin brush by painting one stroke slightly up at a 45 degree angle and then doing another stroke on the other side. This will give a slightly triangle-like appearance. Finally on the third finger, make two red swirls that intersect on the bottom. Let them completely dry and then paint on a white swirl that touches one of the red swirls. Finally, finish up the look with a top coat and enjoy your nails!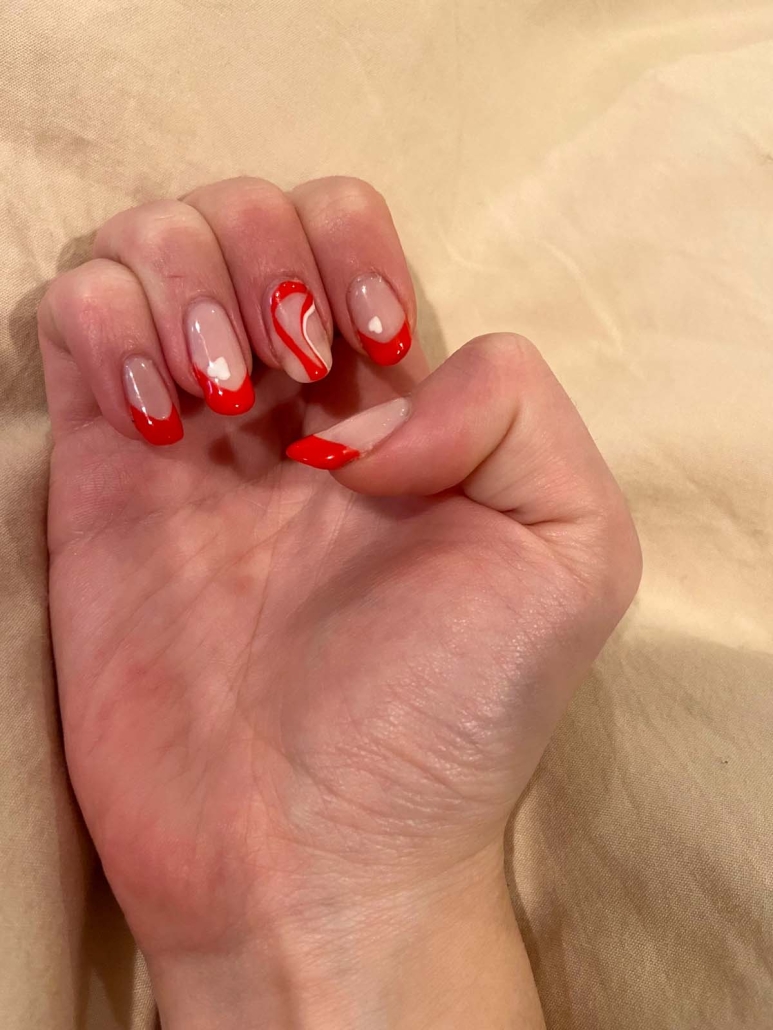 There are so many different ways to get creative with this nail design! First, you can change up the amount of nails you make swirls, and the amount that are just plain French tips. You can paint swirls on your index and ring finger rather than just your middle finger. You can also change up the color of the nails. If you're going for a different look, you can make them blue, purple, pink, or even white! Get creative with these nails, the possibilities are endless!
https://vibrantguide.com/wp-content/uploads/2023/03/orange-french-tips-hearts-design.jpeg
1673
1255
Anna
https://vibrantguide.com/wp-content/uploads/2019/01/logo2.png
Anna
2023-04-08 20:14:11
2023-04-08 20:14:11
Orange French Tip Nails