French Tips Nails Ideas, Designs, Colors

French tip nails are cute, classy, and incredibly versatile! Here are all of my favorite trendy French tip nail looks. I hope that you find your perfect French tip nails!
Chrome French Tips Nails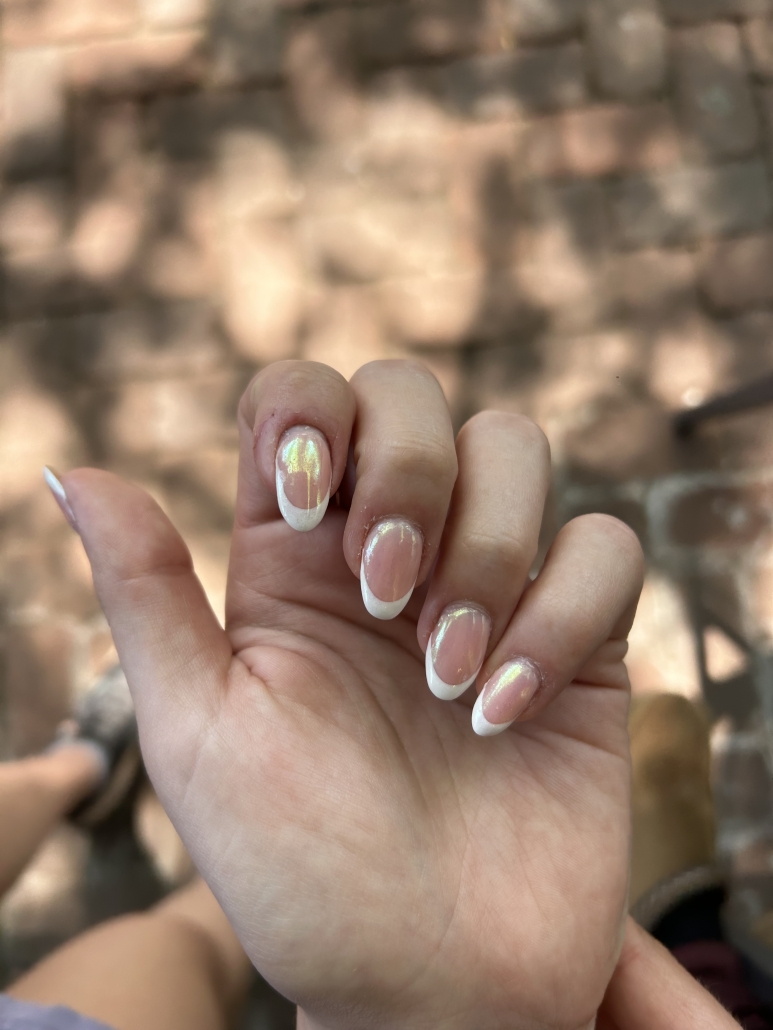 Pink French Tips Nails
Hot Pink French Tips Nail Design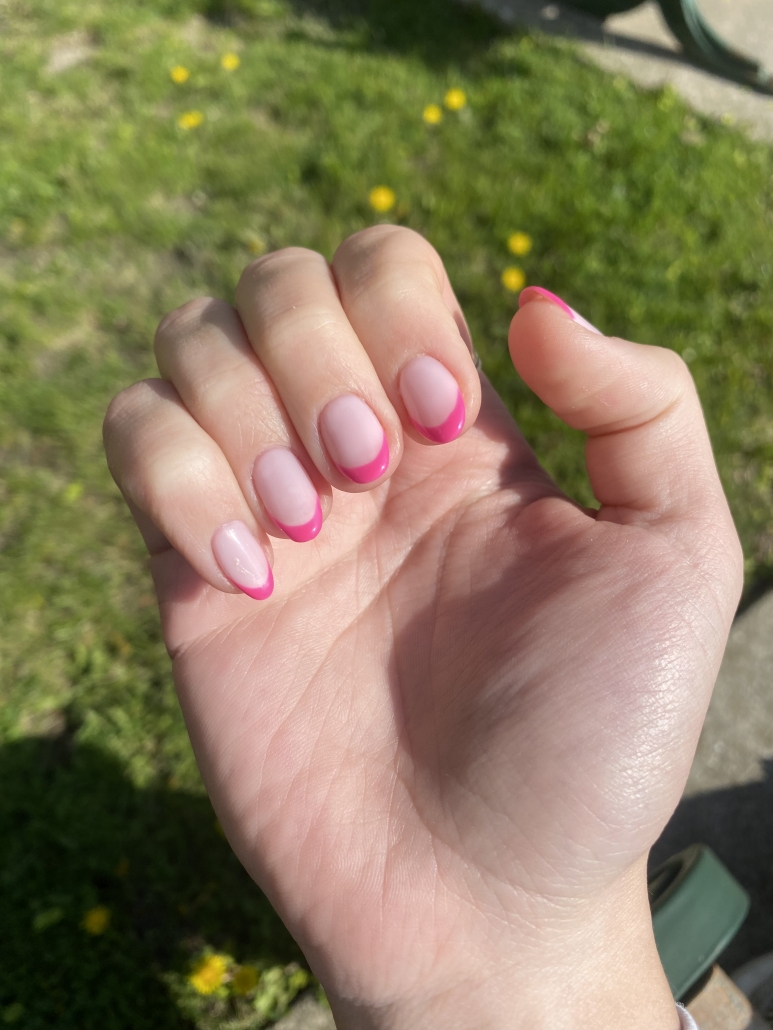 Blue French Tips Nails
Orange French Tips Nails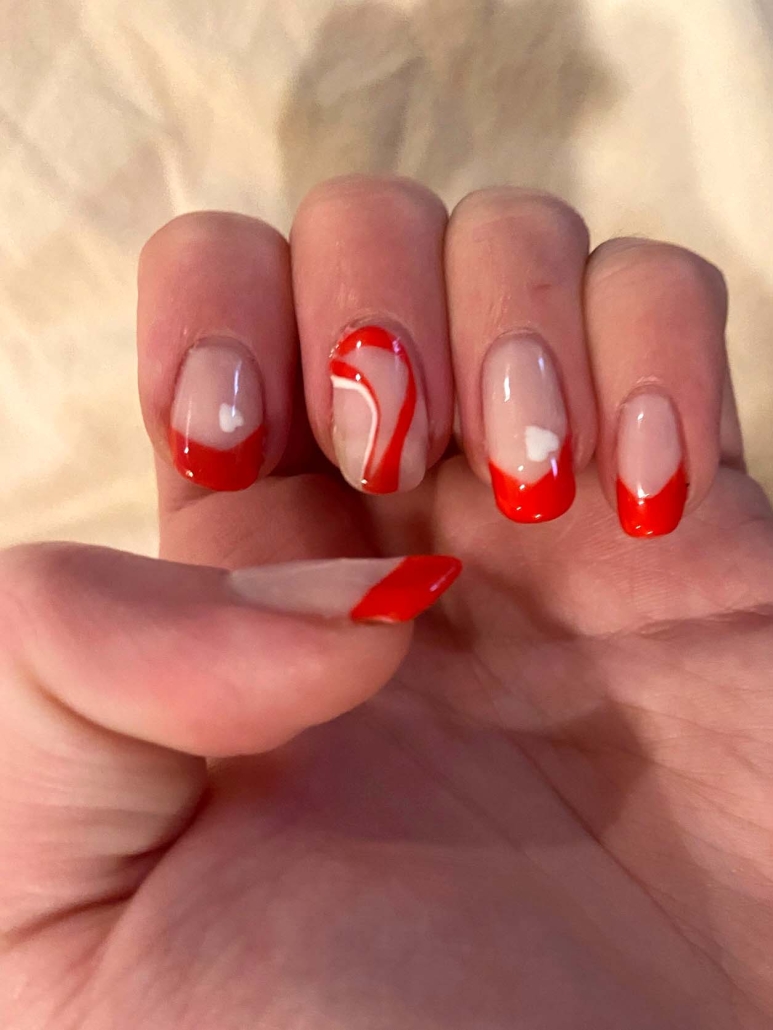 Light Pink French Tips Nails
Light Pink French Tip Nails With Flowers
White French Tips Nails
White French Tip Nails With Design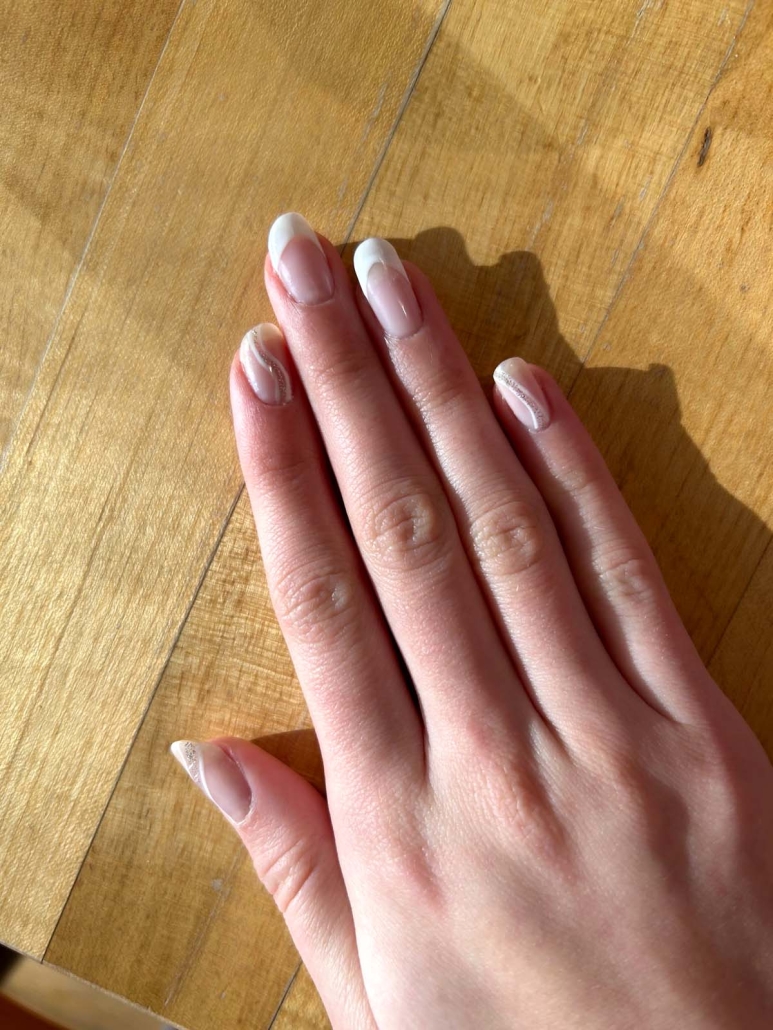 Red Coffin French Tips Nails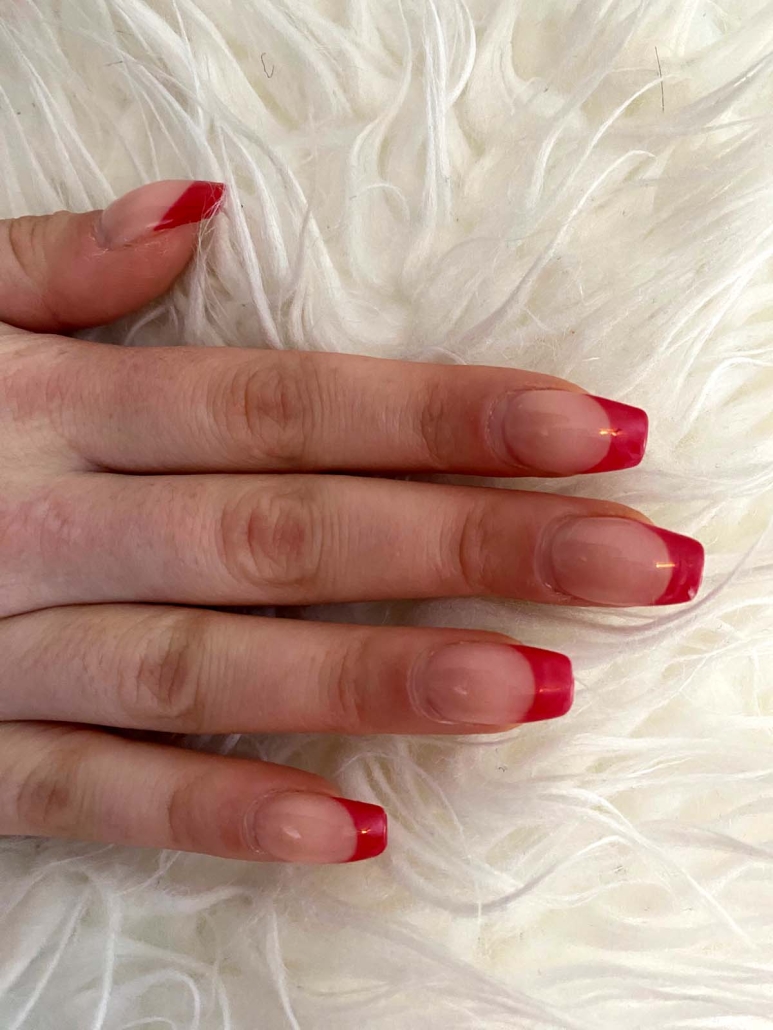 Multi Color French Tips Nails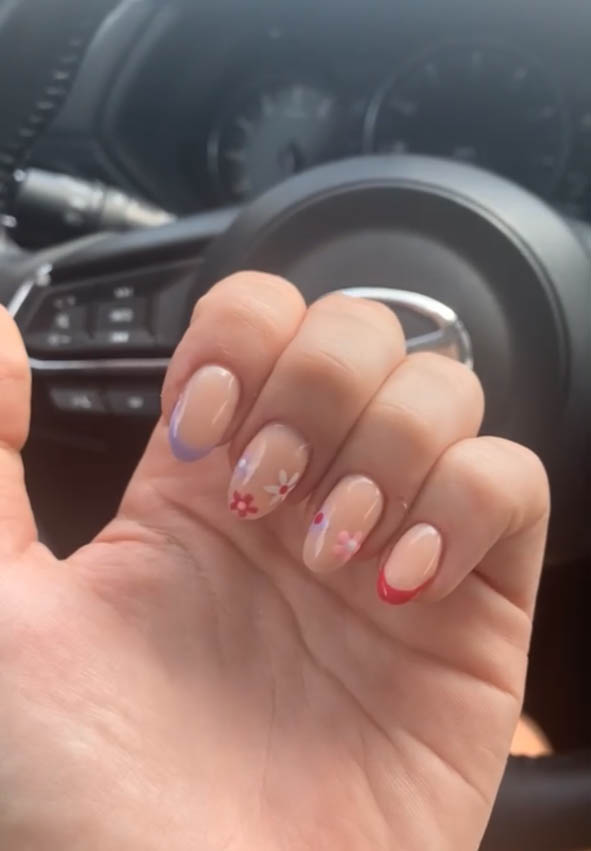 Light Purple French Tips with Cow Print Design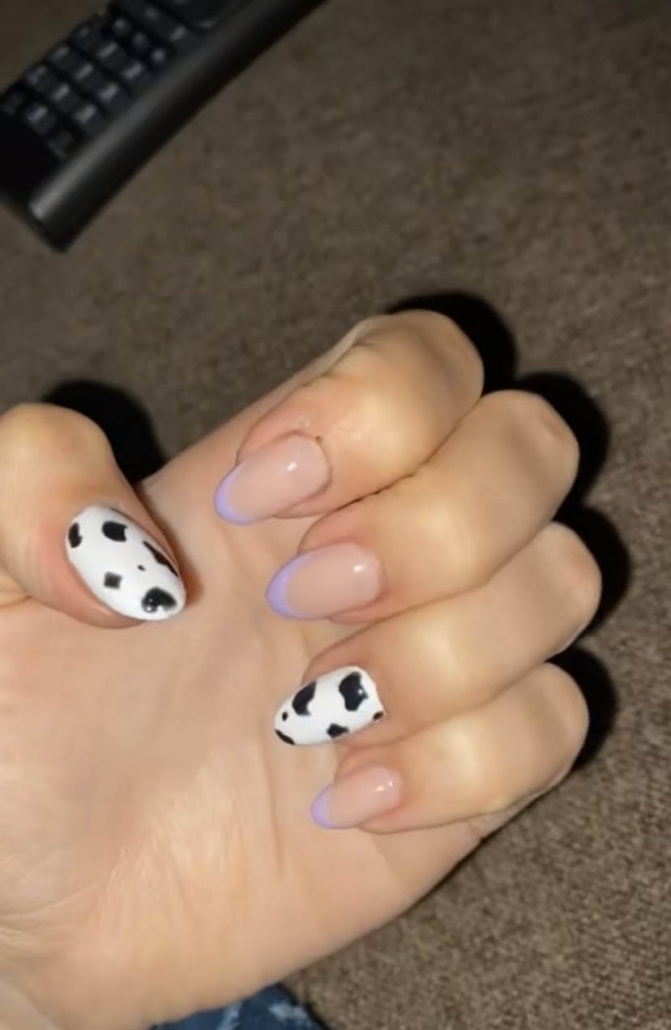 Brown French Tips Nails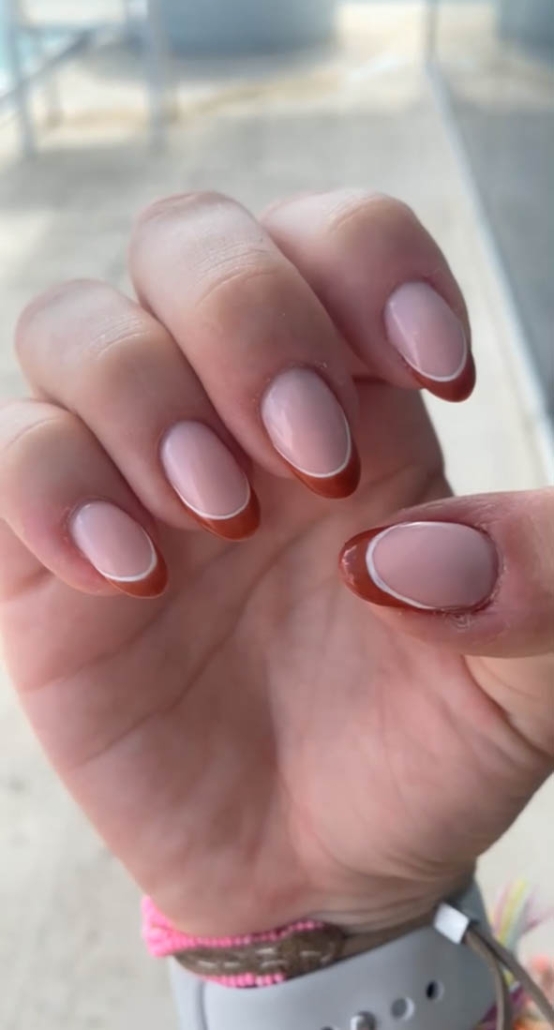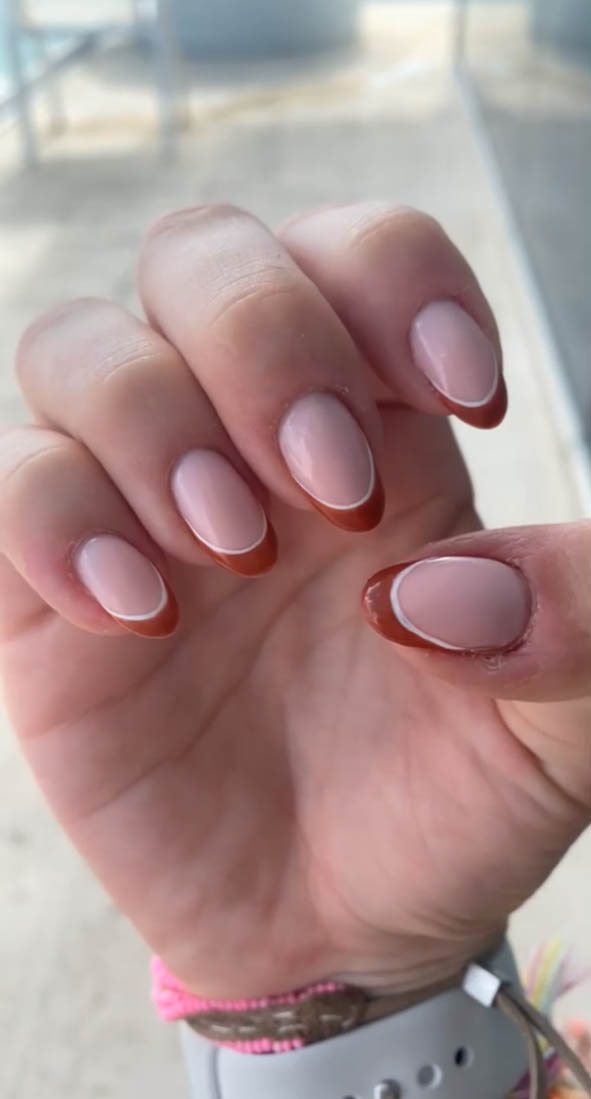 Light Blue French Tips with Flowers
Lotus Flower Nail Design Blue And White Manicure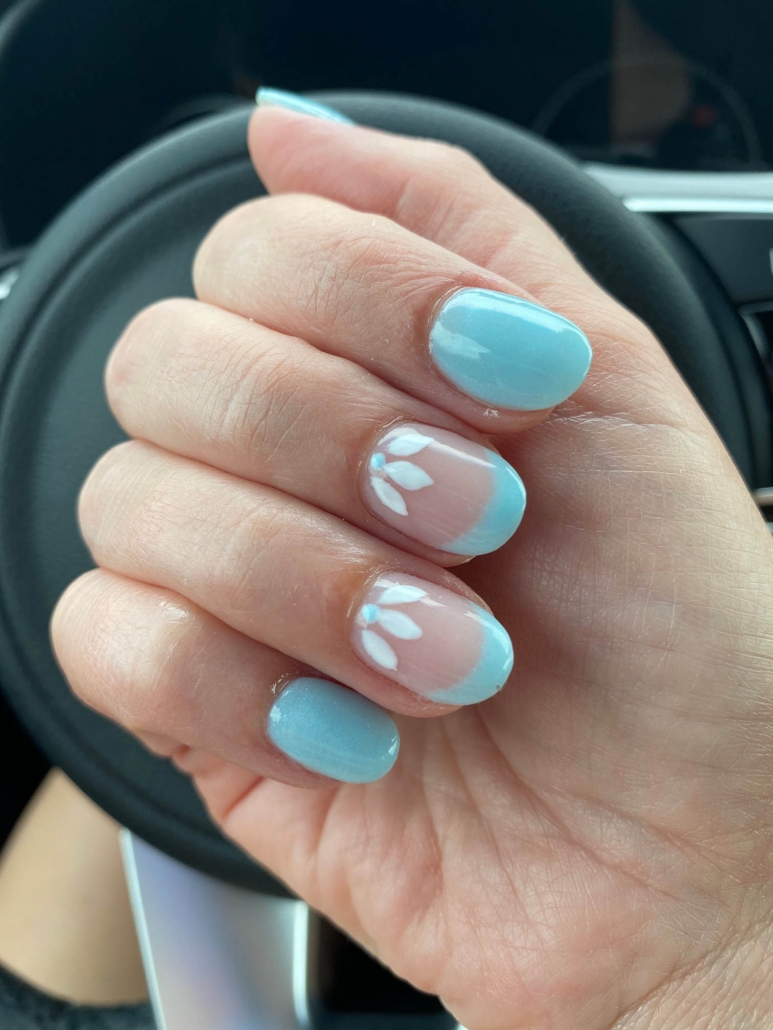 Orange French Tips with Flowers
Orange French Tips Nails Manicure With Flowers Design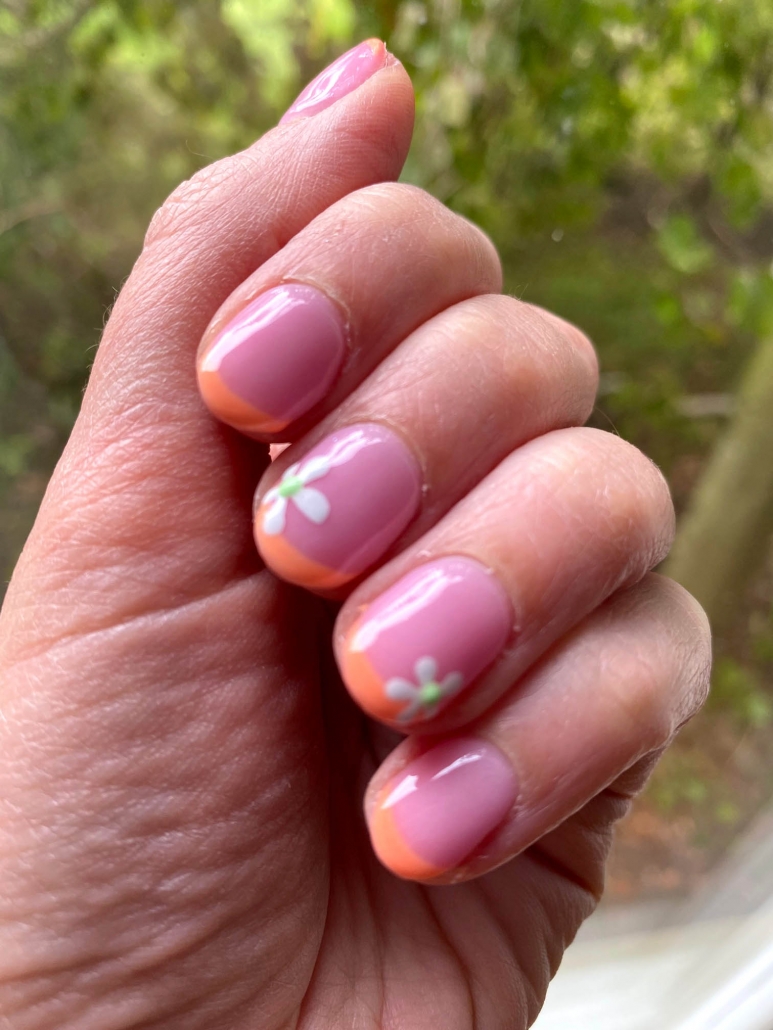 Short White French Tips Nails
Short Nails White French Tips Manicure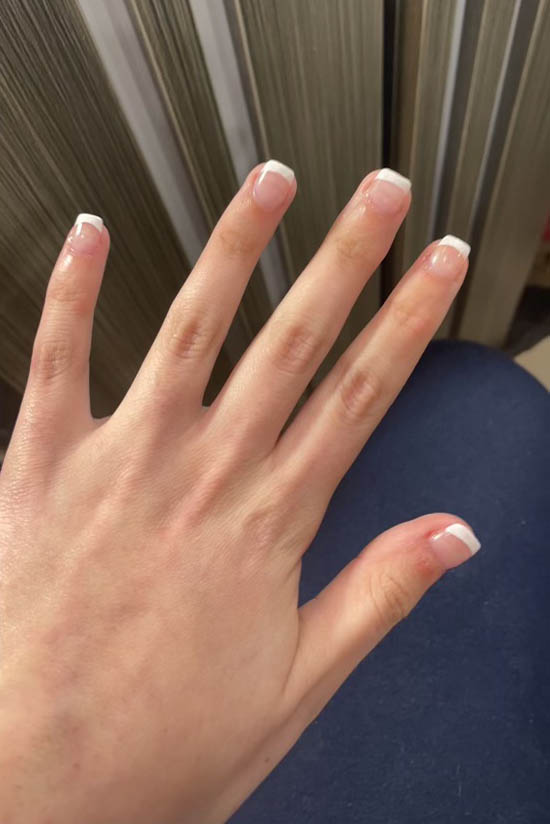 Purple Coffin French Tip Nails
French Nail Tips With Hearts Design Manicure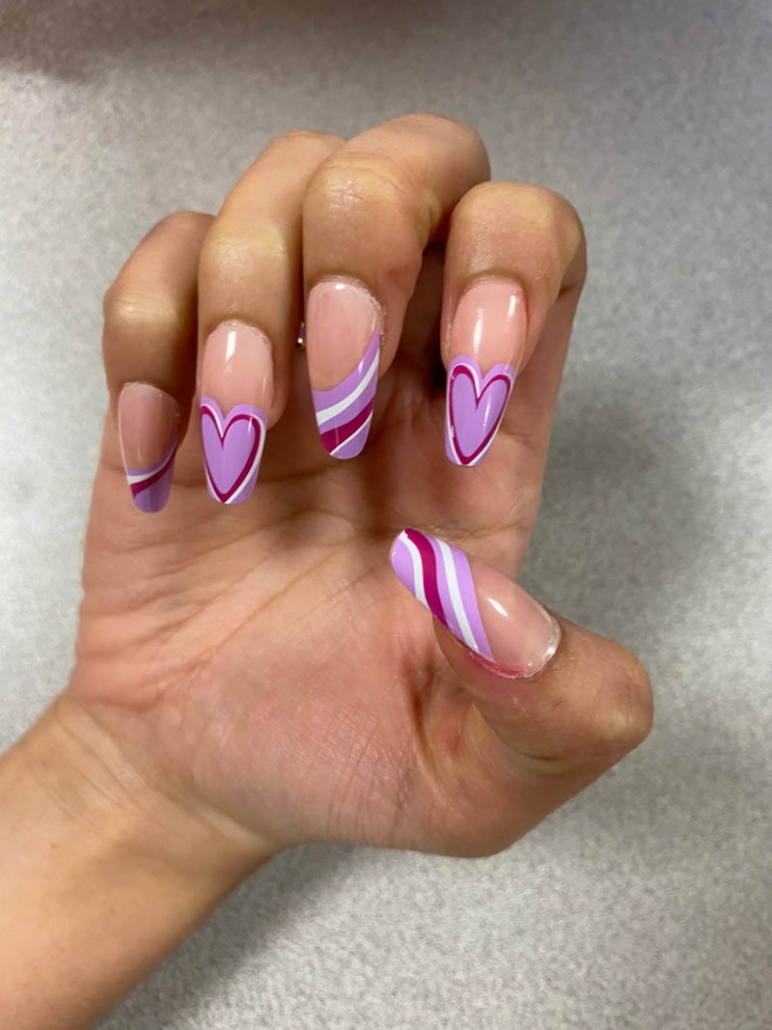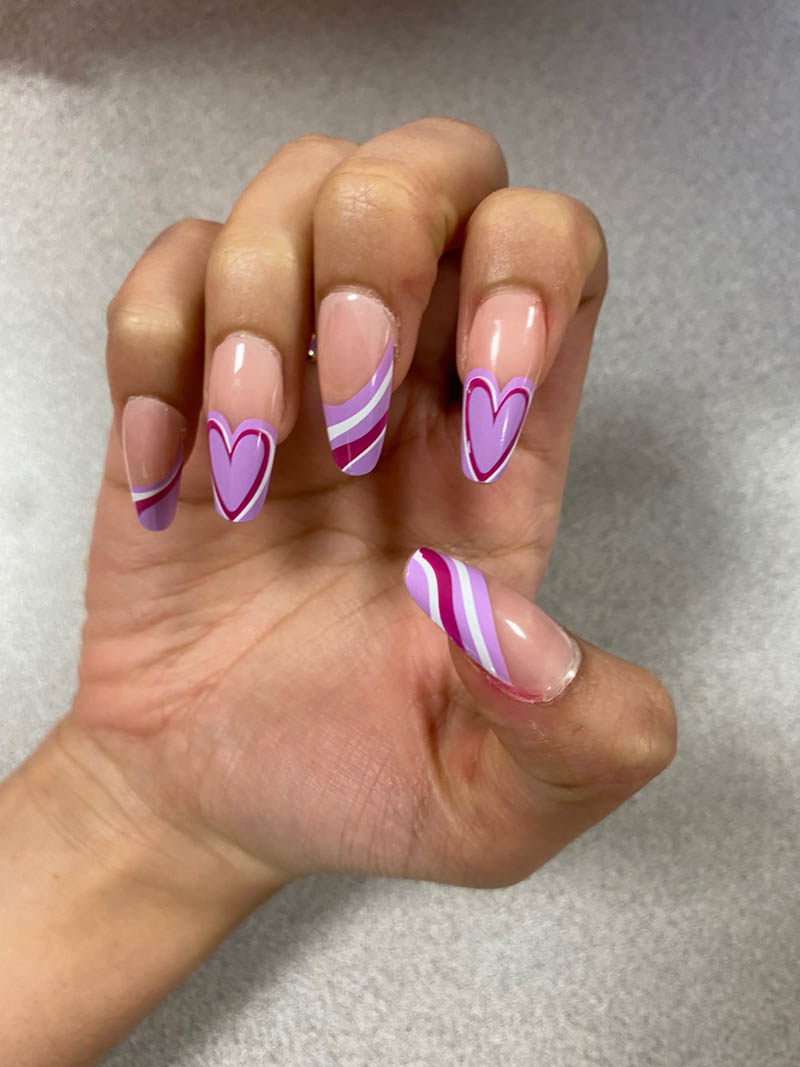 Light Pink Coffin French Tip Nails
French Manicure With Light Pink Tips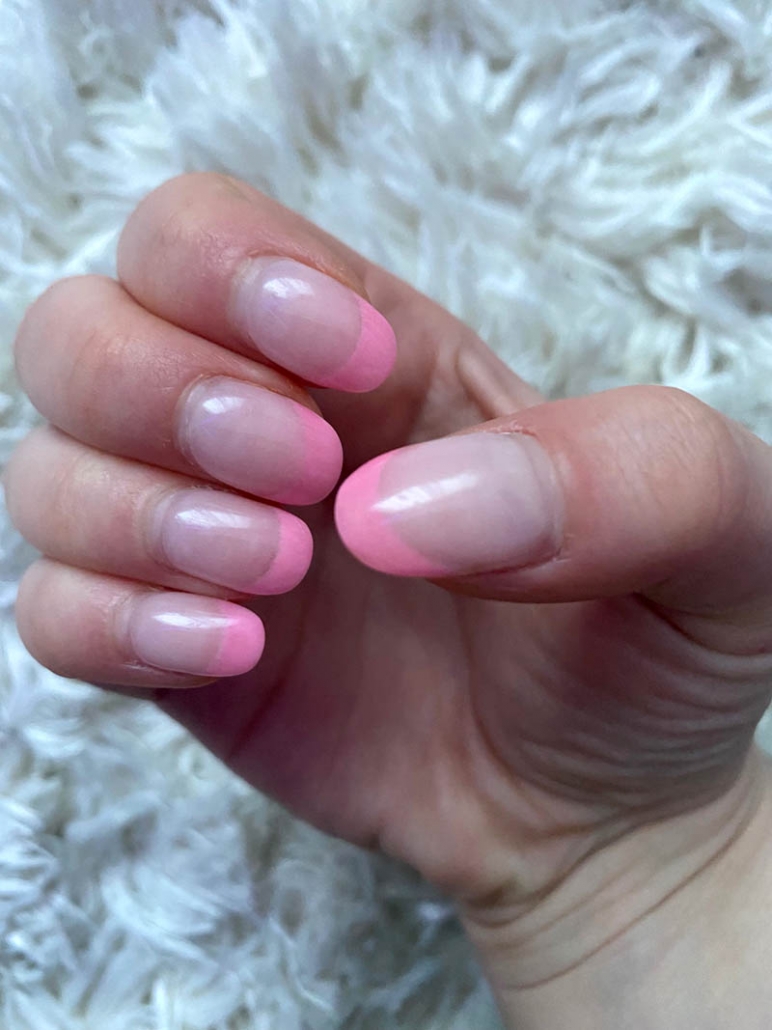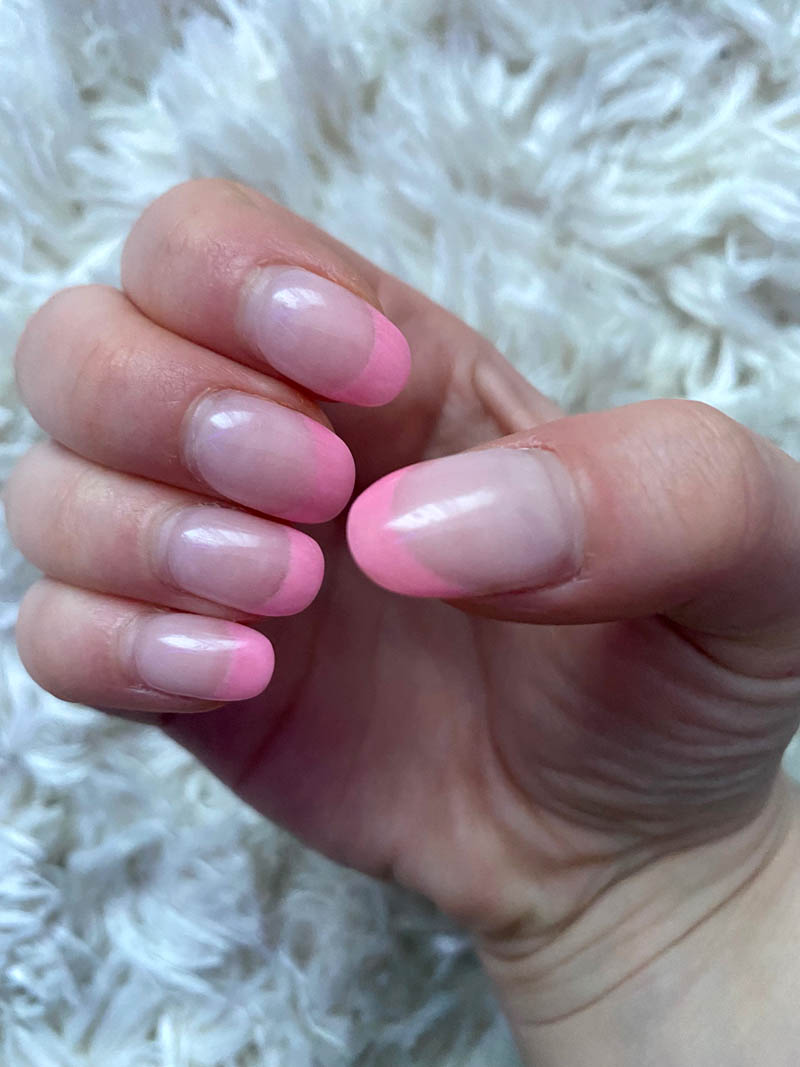 Blue French Tips Nails
Winter Snowflake Nail Design With Blue French Tips
How to do French tip nails
Creating French tip nails doesn't have to be rocket science, my friend. In fact, it's a simple and fun process that you can easily do at home. Start by shaping your nails to your desired length and filing them into a neat, rounded or square shape. Next, prep your nails by applying a base coat to protect them and ensure your manicure lasts longer. Then, the magic begins!
To achieve the iconic white French tip look, grab your favorite white nail polish and carefully apply it to the tips of your nails, creating a clean and precise line. If you're feeling adventurous, you can use nail guides or striping tape to help you achieve a flawless tip. And just like that, you've transformed your nails into timeless beauties that are perfect for any occasion.
Adding color to French tip nails
Who says French tip nails have to be all about white? Let your creativity soar and inject a burst of color into your nail game! Whether you're in the mood for soft pastels, vibrant neons, or even moody jewel tones, the world is your oyster. Take your favorite nail polish shades and apply them to the tips of your nails, just like you would with the classic French tip. With a rainbow of possibilities at your fingertips, you can match your nails to your mood, outfit, or the latest trend! If you want to make your nails even more fun, you can add a touch of glam to your manicure by incorporating glitter into your tips. Whether you opt for a full-on glitter tip or a subtle dusting over the base color, your nails will instantly become the life of the party. Get ready to catch the light and dazzle everyone around you with your fabulous, disco-ready nails.
French tips for every occasion
One of the best things about French tip nails is their versatility. They're like a chameleon that can adapt to any situation. Heading to a formal event? Classic white French tips will have you looking effortlessly elegant. Attending a summer festival? Bright, vibrant tips will match the joyful atmosphere perfectly. Feeling edgy? Experiment with geometric patterns, asymmetrical tips, or even ombre effects. The possibilities are endless, and there's no limit to what you can create!
Make sure to embrace the cuteness, classiness, and versatility of French tip nails. Whether you're sticking to the classic elegance or exploring a world of vibrant colors and glittery goodness, French tip nails are here to make a stylish statement. So, go ahead, grab your favorite nail polishes, and let your imagination run wild. It's time to rock those French tips with confidence and show off your unique nail art like the trendsetter you are!
https://vibrantguide.com/wp-content/uploads/2023/05/IMG_0144-scaled.jpeg
2560
1920
Anna
https://vibrantguide.com/wp-content/uploads/2019/01/logo2.png
Anna
2023-05-27 23:22:23
2023-05-27 23:31:10
French Tips Nails Ideas, Designs, Colors