Hot Pink Summer Coffin Nails

These hot pink summer coffin nails are so cute and super fun! They are the best nails to get for a tropical vacation and will surely make for the best pictures!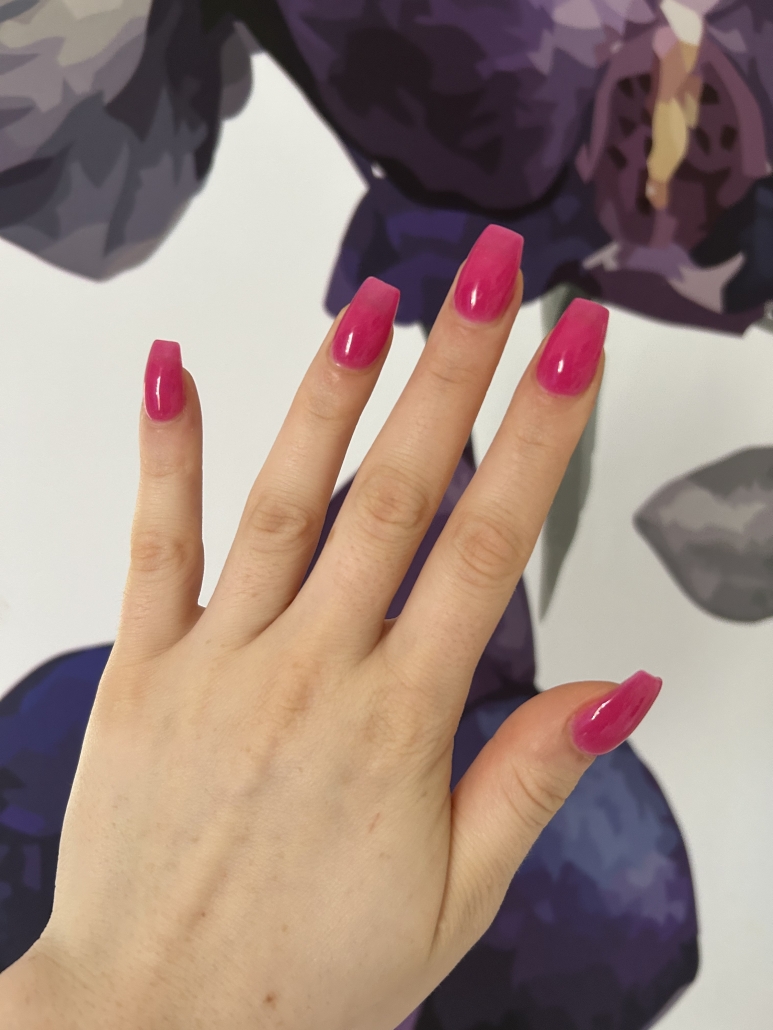 These nails are the best look to go for in the summer! Typically, in the summer I go for nail designs rather than plain nails. I wanted to switch it up and go for a more simple look, while still encapsulating the fun summer feel. These hot pink nails were absolutely perfect! They are super eye-capturing and make for a fun addition to summer outfits. They are the perfect balance between simple and fun and your are guaranteed to love these nails in the summer time!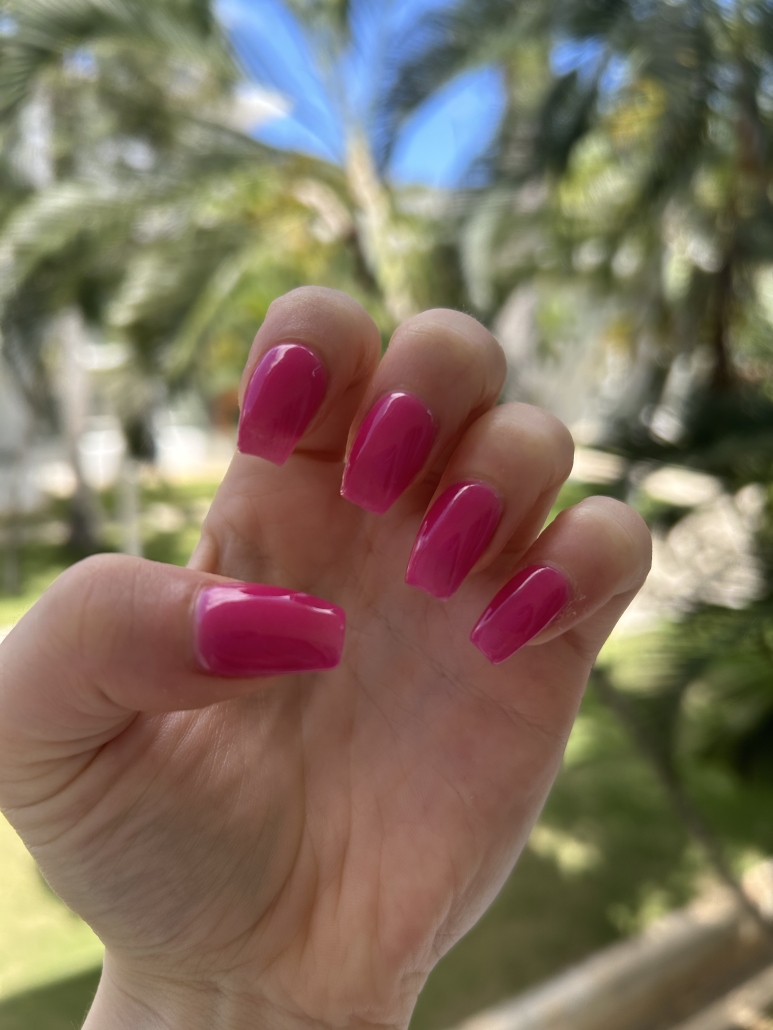 These nails are also great for vacation. Because of their bright nature, they really add a cheerful touch to your outfits and you will get the best Instagram pictures with these nails. They would go great with a black, white, or pink outfit, and are filled with positive and happy vibes.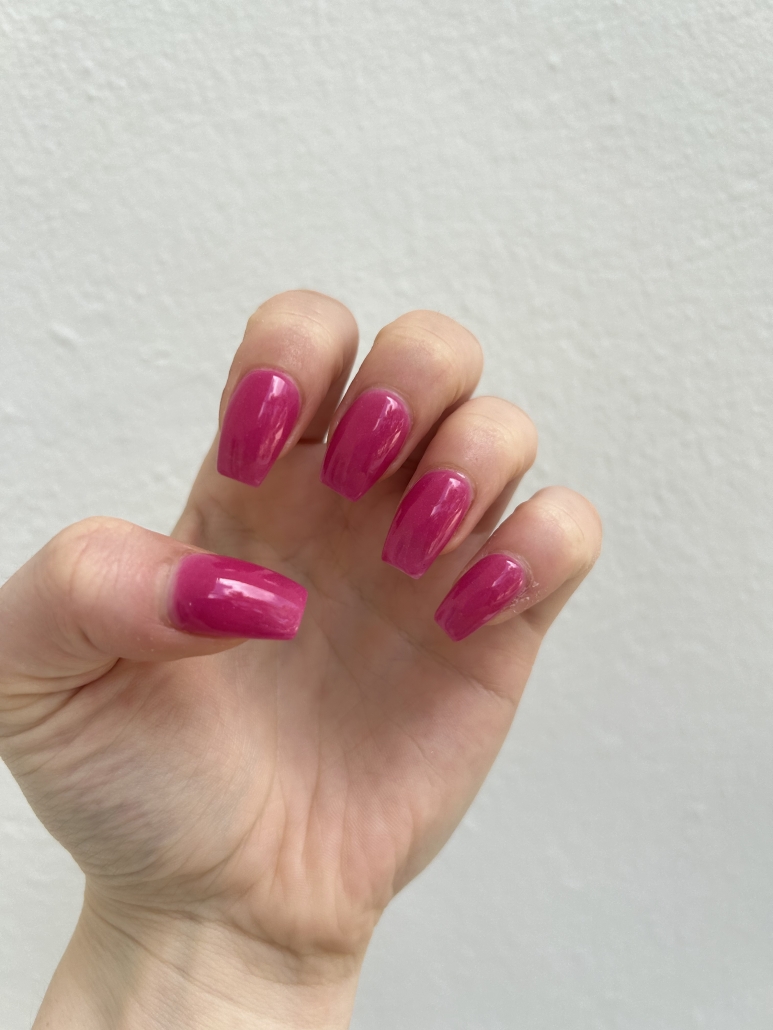 If you are looking for more vacation nails, check out Spring Break Nail Ideas, Designs, and Colors.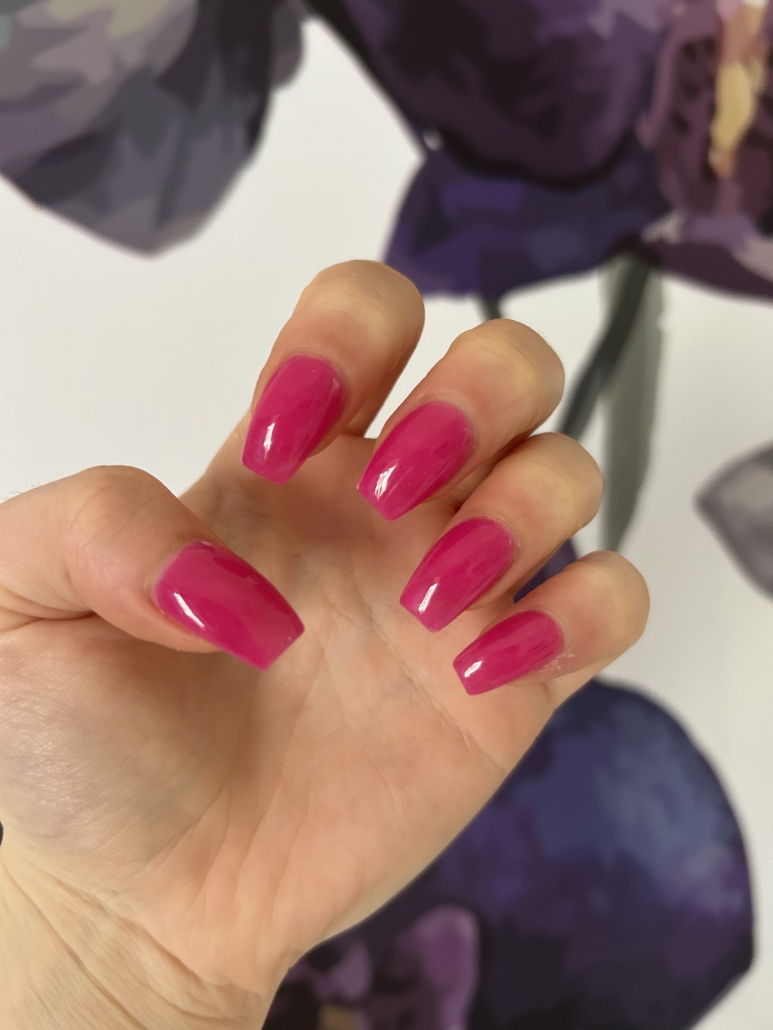 If you know me you know that coffin nails are my absolute favorite nail shape. They are trendy and really help shape out your hands well. They also give your nails a longer appearance and are very popular right now. To shape the coffin nails, I start by filing out the very top to be a straight shape. Next I shape the sides at a 45 degree angle;. This really distinguishes the coffin shape from a typical square or rectangle shape. If you have shorter nails, it may be difficult to create the coffin nail shape, just because you are required to flatten out the top.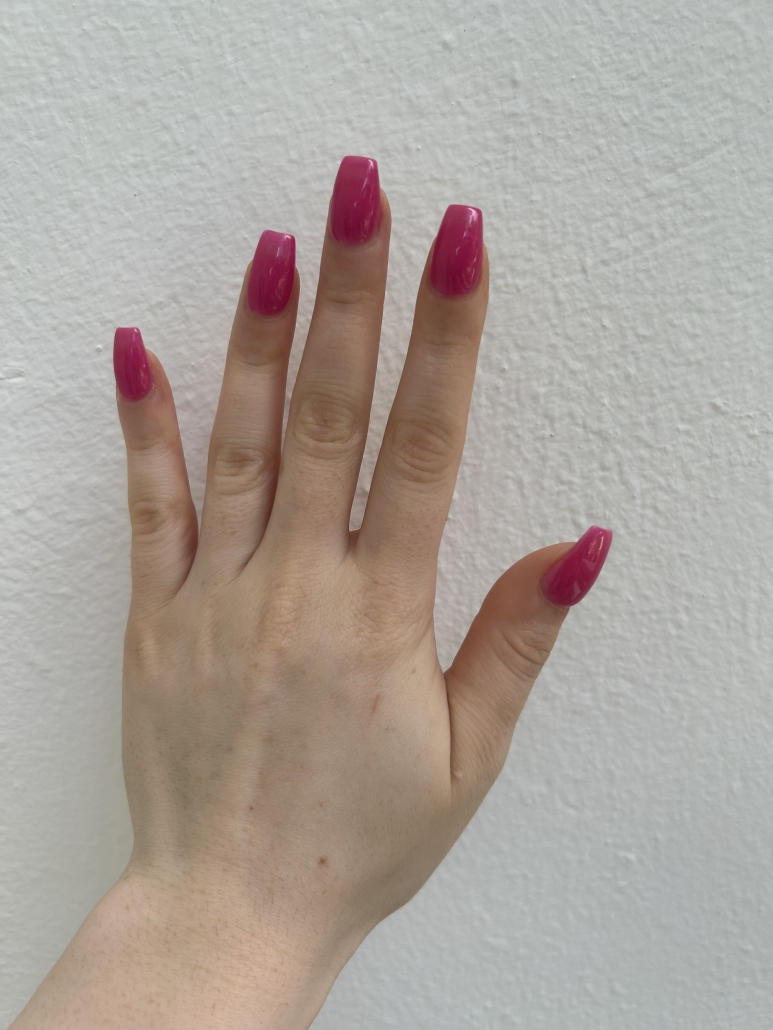 If you aren't a big fan of coffin nails, you can also shape your nails to be a squoval or round shape. These nails will look great with any shape, because let's be real, the hot pink color is the star of this look.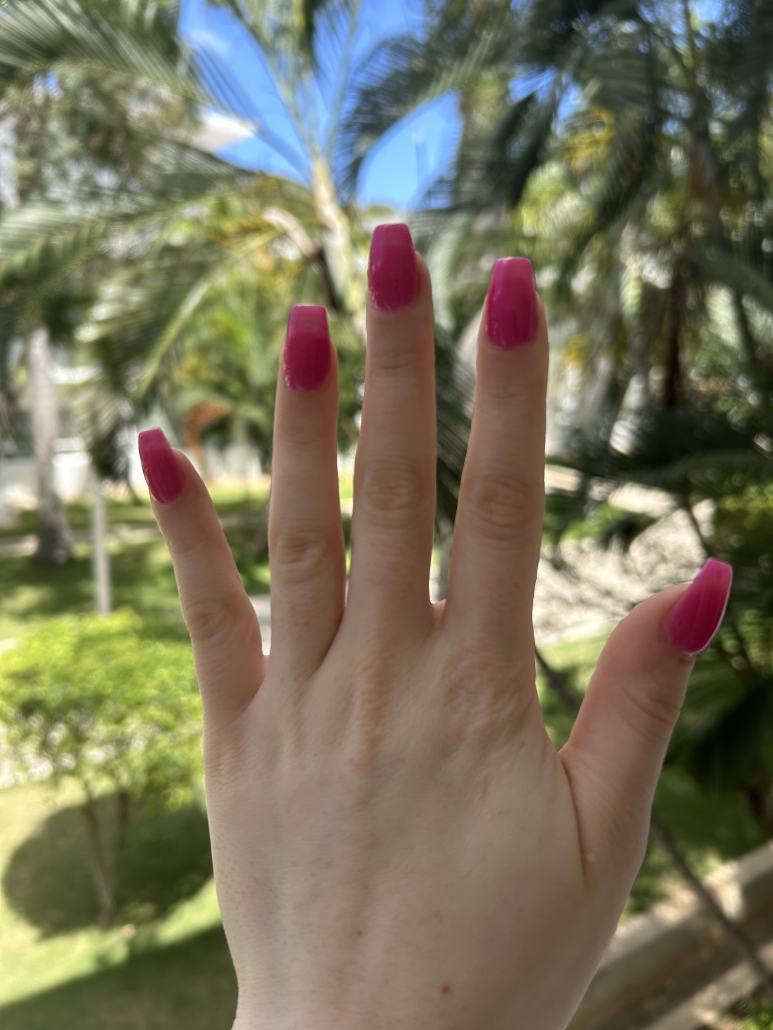 If you aren't big on plain nails, there are many different designs that you can create from these hot pink nails. One of my favorite designs is drawing on small white hearts on each of the hot pink nails. You can also add a layer of glitter onto the nails to make them extra fun and festive. The limits are endless with these hot pink nails, so don't afraid to be creative! I hope that you love your new fun nail look!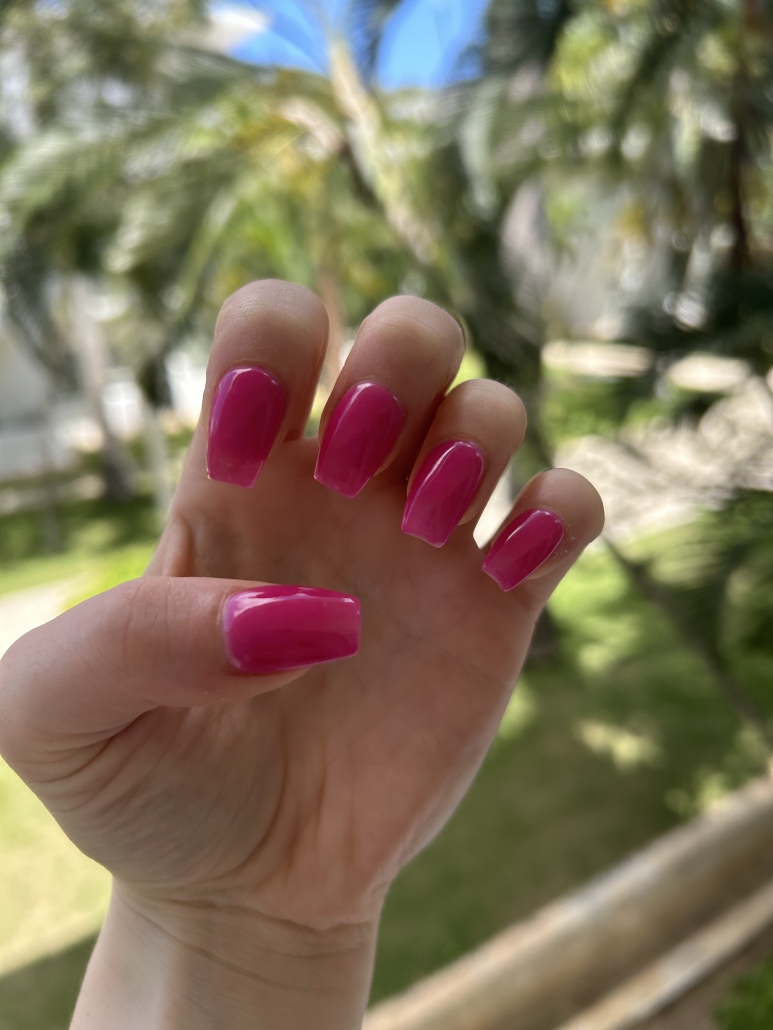 https://vibrantguide.com/wp-content/uploads/2023/04/B9F8CF93-6CD0-40C7-8E08-2D55D0BF3275-scaled.jpeg
2560
1920
Anna
https://vibrantguide.com/wp-content/uploads/2019/01/logo2.png
Anna
2023-04-09 18:41:24
2023-04-09 18:41:24
Hot Pink Summer Coffin Nails