Short White Nails with Blue and Silver Swirls

These short white nails with blue and silver swirls are absolutely SO Cute! They are super versatile and an absolutely adorable color! The silver sparkles add an adorable touch and the bright blues are super fun. You are going to love these blue and silver swirly nails!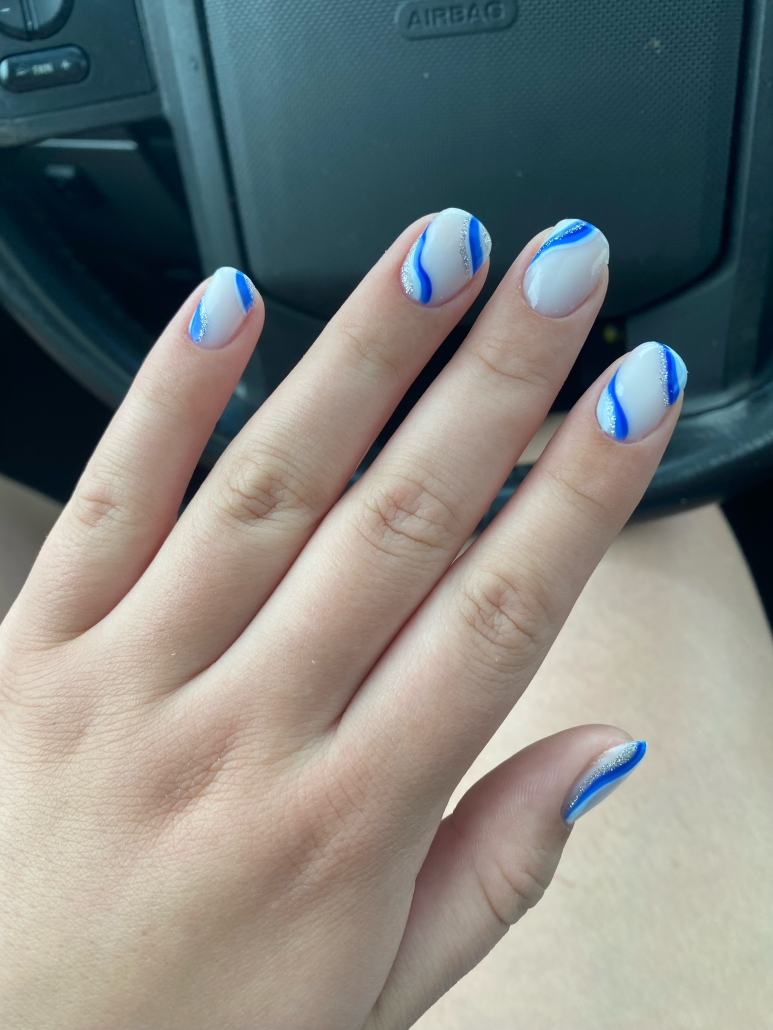 First, these short blue nails are perfect for summer! The blues are super summery and would be great if you are planning a pool or beach photo shoot. If you are looking for more summer nail ideas, be sure to check out June Nails Designs, Ideas, Colors.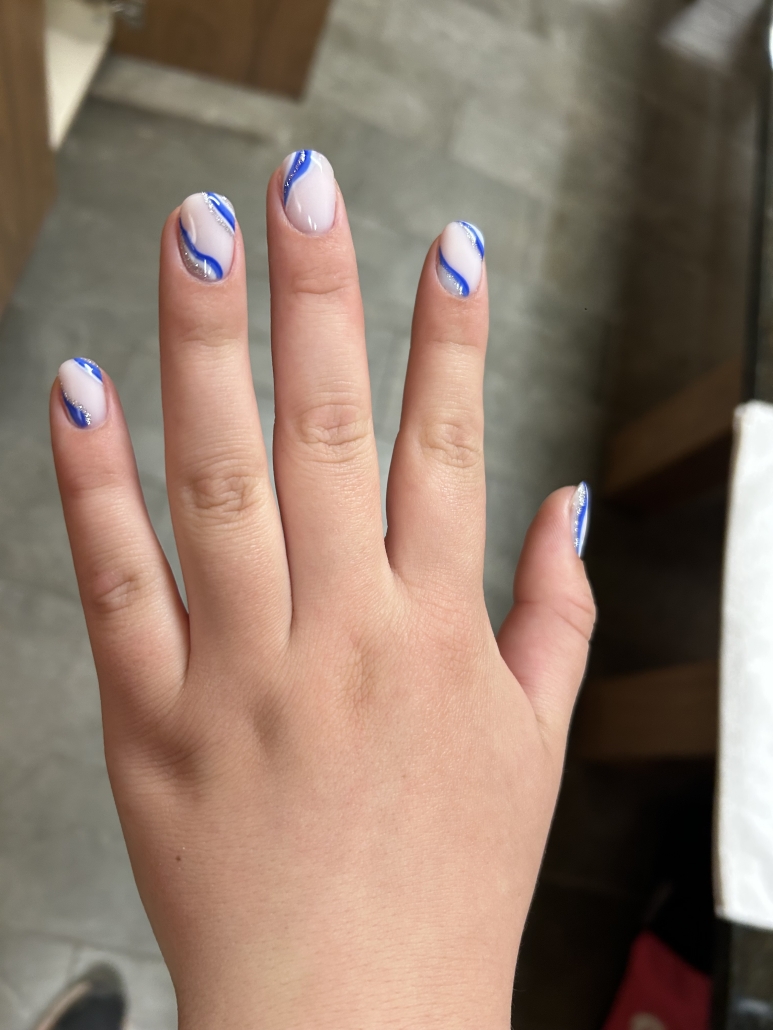 These blue and white swirly nails are also fantastic if you have a vacation coming up! They will seriously elevate all of your photos and you will get tons of compliments from these nails. I recommend these nails if you are going on a vacation to Florida. If your looking for more vacation nails, check out Vacation Nails Ideas Designs Colors.
You can easily recreate these nails! First, these nails are great if you have shorter nails. I recommend leaving the nails shorter for this design, but you can also make them any length. These nails are a squoval shape, but you can really make them any shape. If you do want your nails to be longer, you can make them coffin shaped as thats a super trendy shape. If you are looking for more information on how to shape coffin nails, check out How To Shape Coffin Nails On Natural Nails.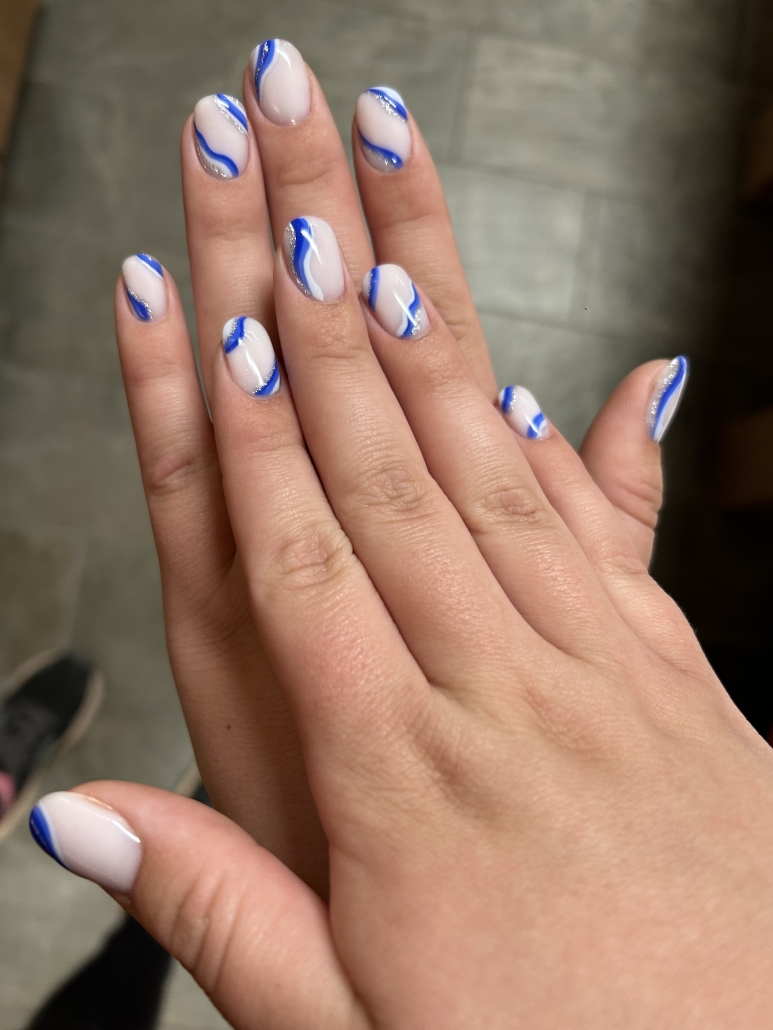 You will need a sparkly silver color, a light blue, a medium blue, and a dark blue nail polish. You will also need a white base coat. Make sure that you have an extra thin nail polish brush for the designs and a q-tip with nail polish remover to erase any mistakes.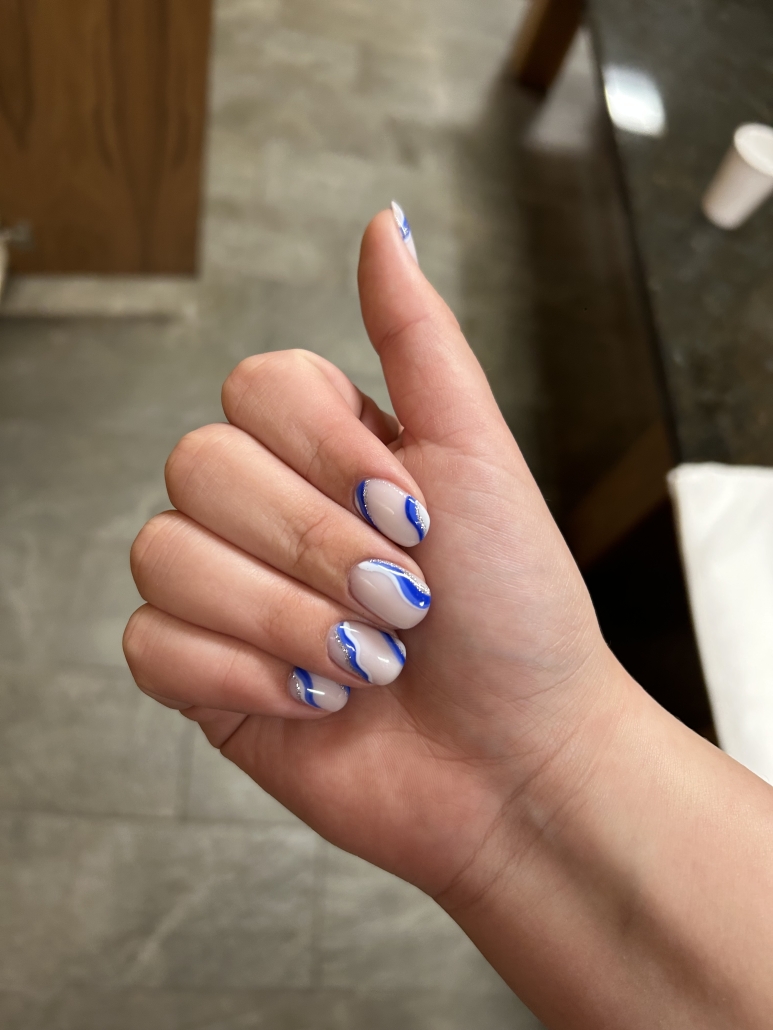 Start by painting on the white base. Make sure the white base completely dries before painting on the swirls. On the thumb, index, ring, and pinky finger, paint one swirl on the top and one swirl on the bottom of each nail. On the middle finger, only paint on one swirl. To paint the swirls, paint the different colors touching each other in different orders. Make sure each color dries before painting on the next one. Finally, finish the look off with a top coat!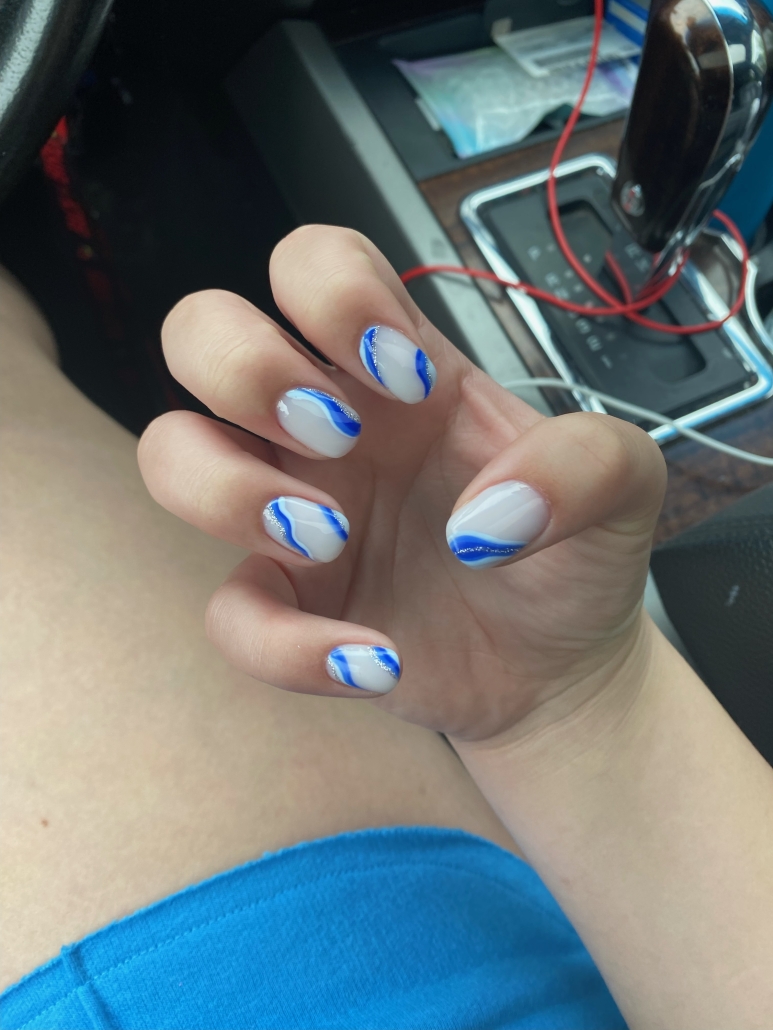 You can also change up these nails so that only a few fingers have the swirls and the rest are just solid blue nails. If you are looking for more blue nail ideas, check out Blue Nail Ideas and Designs. I hope that you love your new silver and blue nails with swirls!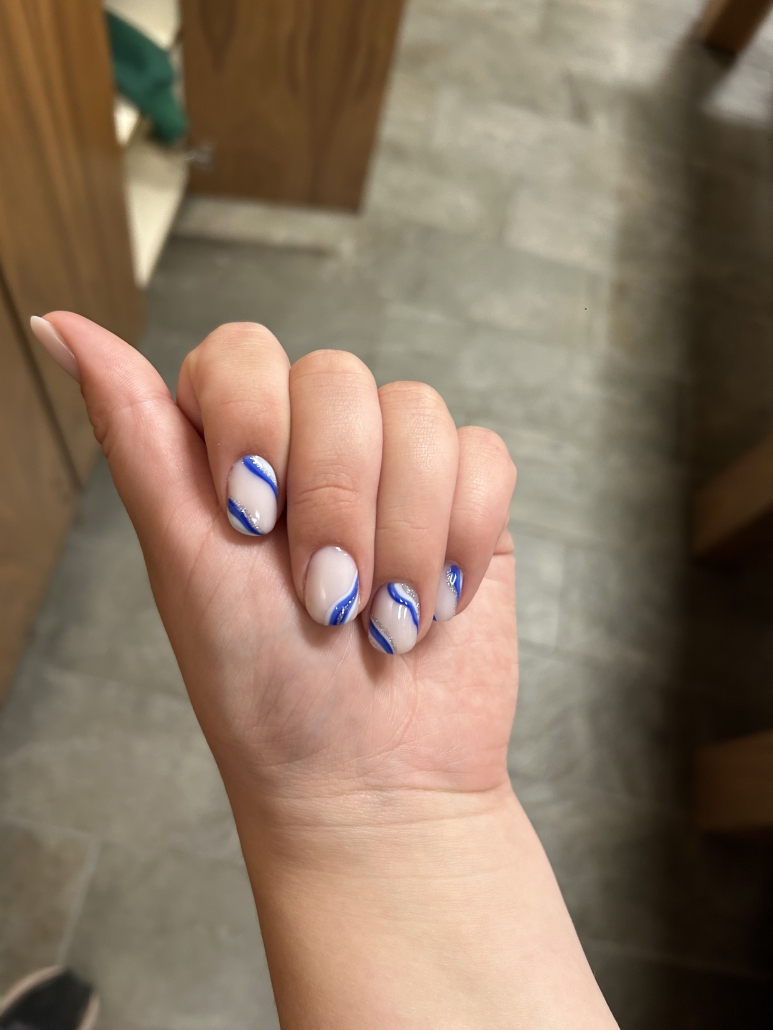 https://vibrantguide.com/wp-content/uploads/2023/05/70562075291__EA83D6AF-5558-4AF8-92E0-ED1703CBF484-scaled.jpeg
2560
1920
Anna
https://vibrantguide.com/wp-content/uploads/2019/01/logo2.png
Anna
2023-05-19 17:28:01
2023-05-19 17:28:01
Short White Nails with Blue and Silver Swirls