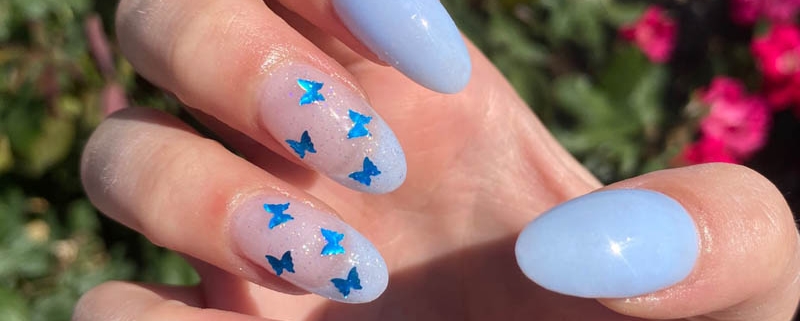 Looking for some cute baby blue nail ideas? I got you! This guide will go over the cutest baby blue nails that will leave you with an adorable manicure!
Baby blue nails are the perfect nails for the spring and summer time. They are light and cheerful and go great with fun designs. Baby blue nails go great with white flowers and other cute designs like smiley faces and swirls. If you are looking for some more spring and summer nail designs, check out Summer Nail Designs, Ideas, Colors 2023 and Spring Nail Ideas, Designs, Colors.
Baby blue nails are also great if you have a vacation coming up. They add such a fun, adorable, and classy touch to your outfits and are sure to get tons of compliments. If you are going on a vacation to somewhere warm like Florida, I highly recommend getting baby blue nails. For more vacation nails, check out Vacation Nails Ideas Designs Colors.
Baby blue nails pair great with white or other pastel colors. Don't be afraid to get creative with your designs on your baby blue nails. The possibilities are endless!
Baby Blue and White Nails
Smiley Face Nails In Blue And White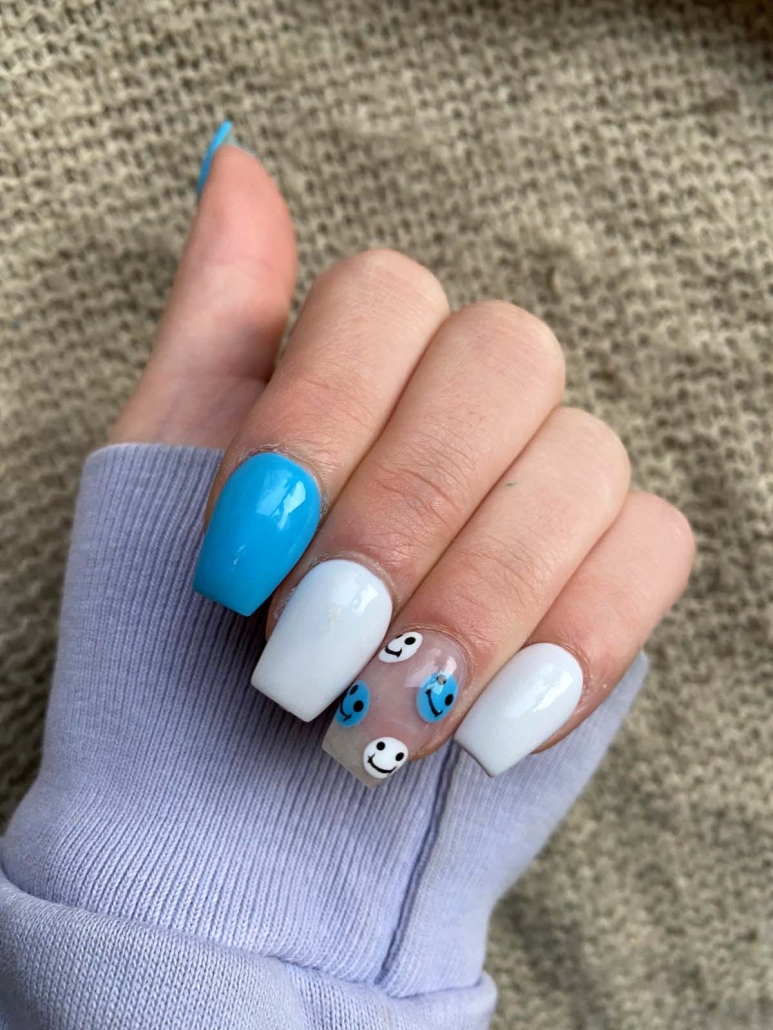 Baby Blue and White Swirls Nails
Blue And White Swirl Nails Design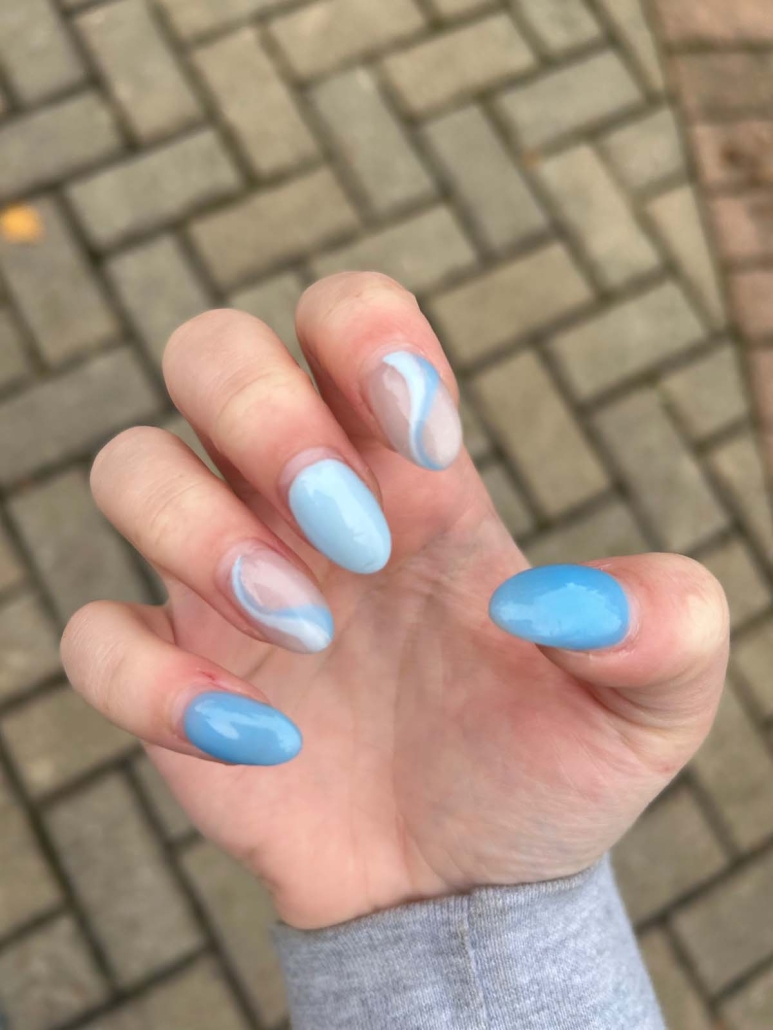 Baby Blue Flower Nails
Lotus Flower Nail Design Blue And White Manicure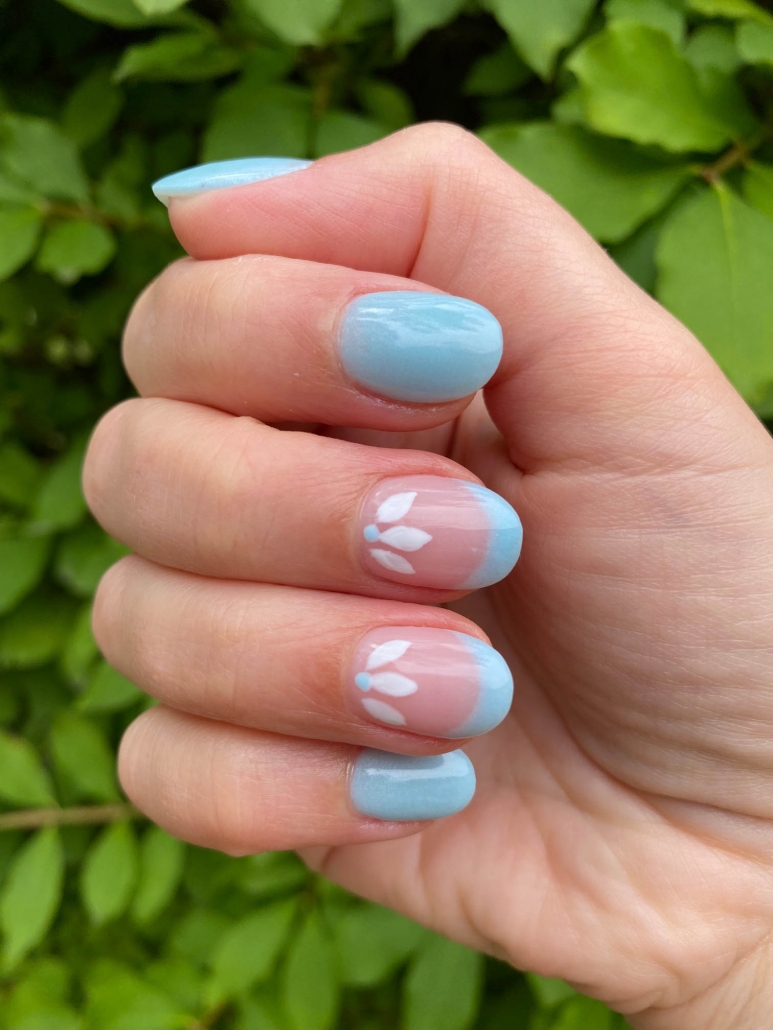 Baby Blue Ombre Nails
Blue And Beige Ombre Nails With Solid Blue Accent Finger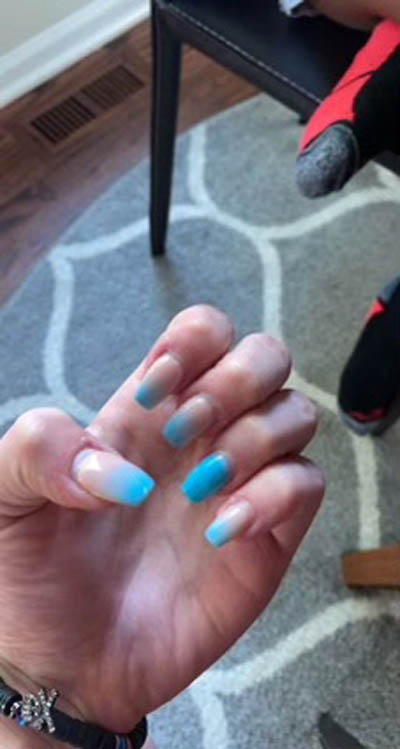 Baby Blue Coffin Nails
Black And Gold Nail Design Idea With Blue Nails Combo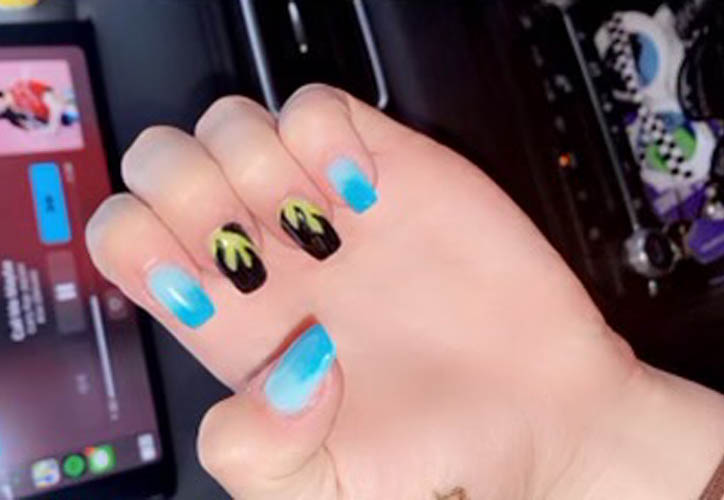 Baby Blue Butterfly Nails with Glitter
Light Blue Butterfly Nails Design Idea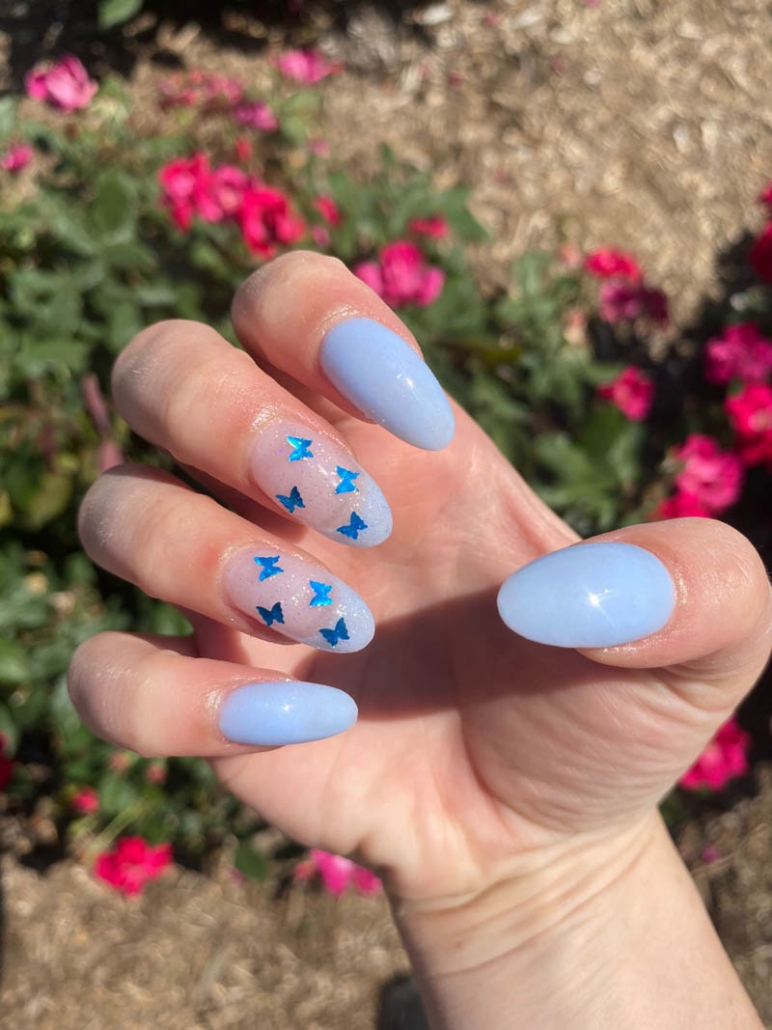 Baby Blue Coffin Nails
Sky Blue Coffin Nails Manicure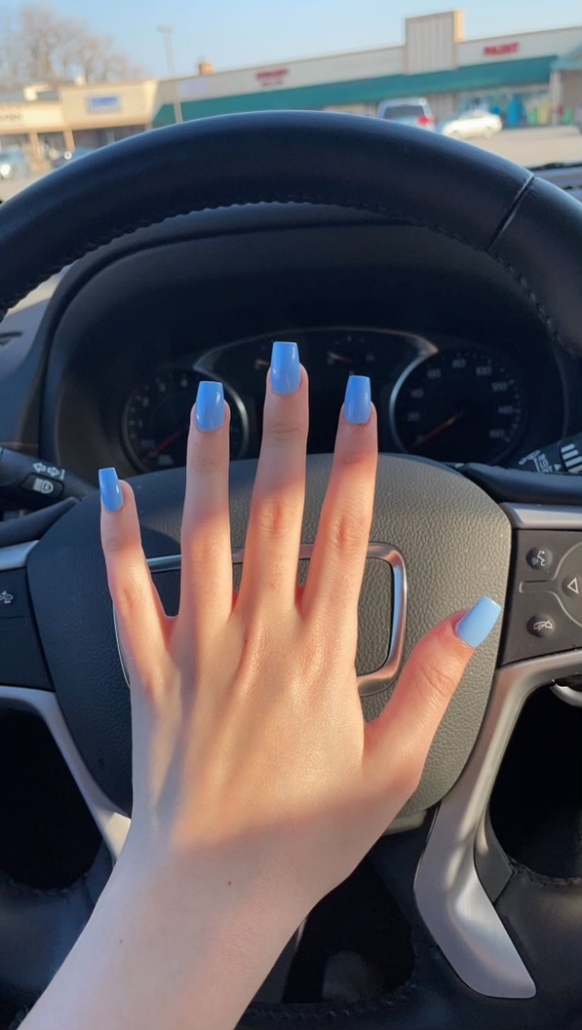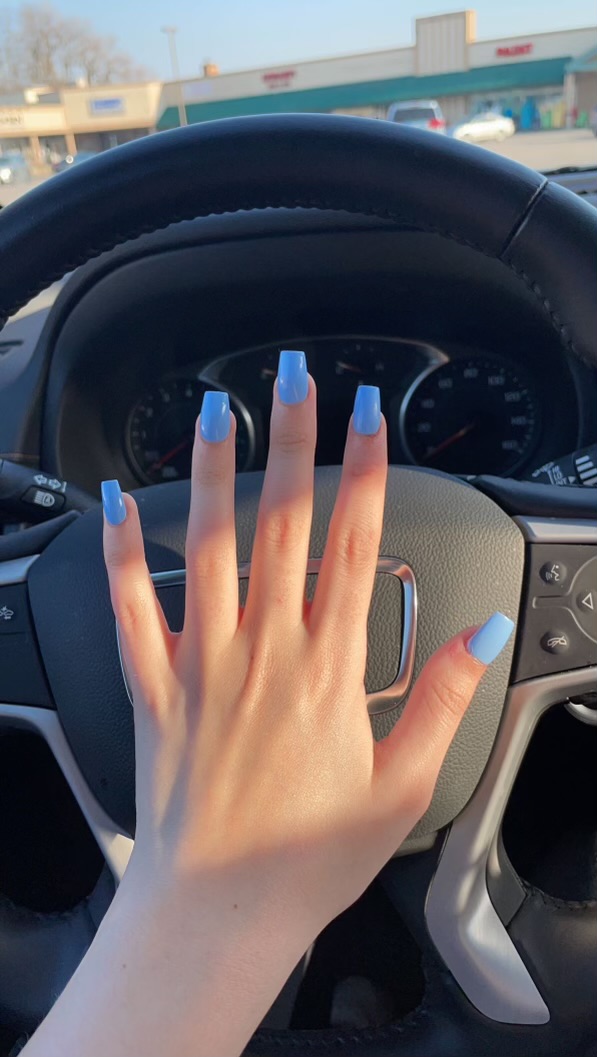 Short Baby Blue Coffin Nails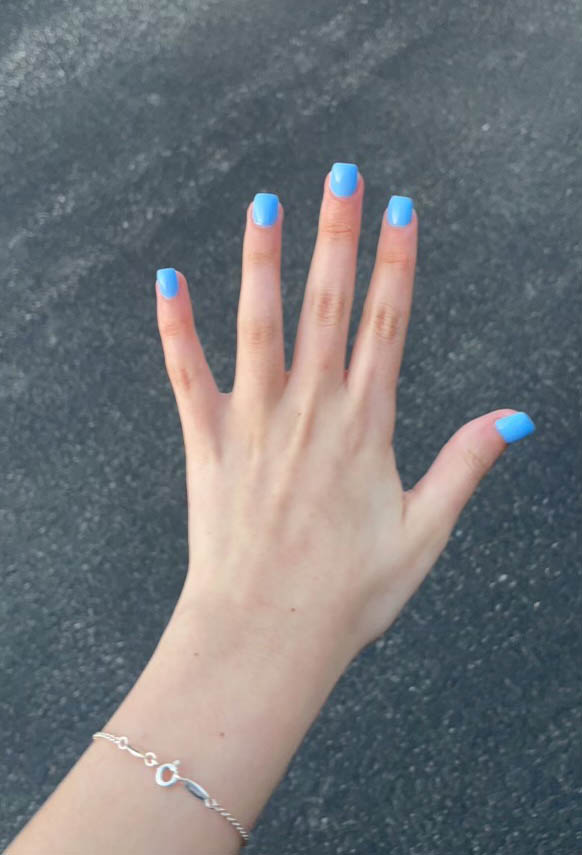 Baby Blue Nails with Sparkles
Light Blue Nails Ring Finger Design With Simple Swirls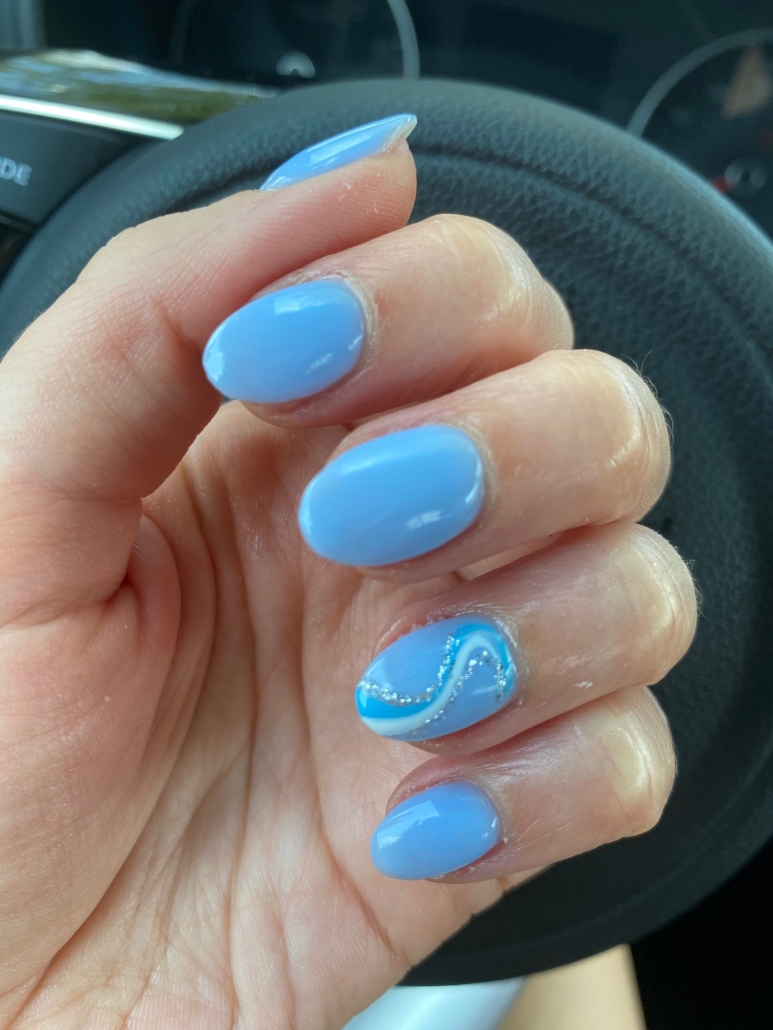 What does baby blue nails mean?
Popularized by a Tik Tok trend, baby blue nails mean that a person is taken 0r in a relationship. Not everyone is aware of this trend or pays attention to it, so they may just be a random nail choice.
What color should I paint my toe nails if my nails are baby blue?
If your nails are baby blue, I recommend painting your toe nails another light color. My go to would be a white color or a pastel pink color.
What color dress looks good with baby blue nails?
White or pastel colored dresses look great with baby blue nails! I would stay away from baby blue nails with black or dark dresses.
https://vibrantguide.com/wp-content/uploads/2022/07/blue-butterfly-nails-3.jpg
1067
800
Anna
https://vibrantguide.com/wp-content/uploads/2019/01/logo2.png
Anna
2023-05-26 17:44:49
2023-05-26 17:44:49
Baby Blue Nail Ideas