Short Pink Nail Ideas
If you're anything like me, you're constantly on the lookout for new and exciting ideas to rock your shorter nails. Well, you're in for a treat today because we're about to dive into the marvelous world of short pink nails—a personal favorite of mine. Get ready to embrace the sheer cheerfulness and fun that these delightful hues bring to the table. From the blooming vibes of spring to the sizzling heat of summer, pink nails are the perfect way to celebrate the seasons and add a pop of color to your everyday look. Let's explore some fantastic ideas that will make your short pink nails stand out!
Short Pink French Tip Nails
Hot Pink French Tips Nail Design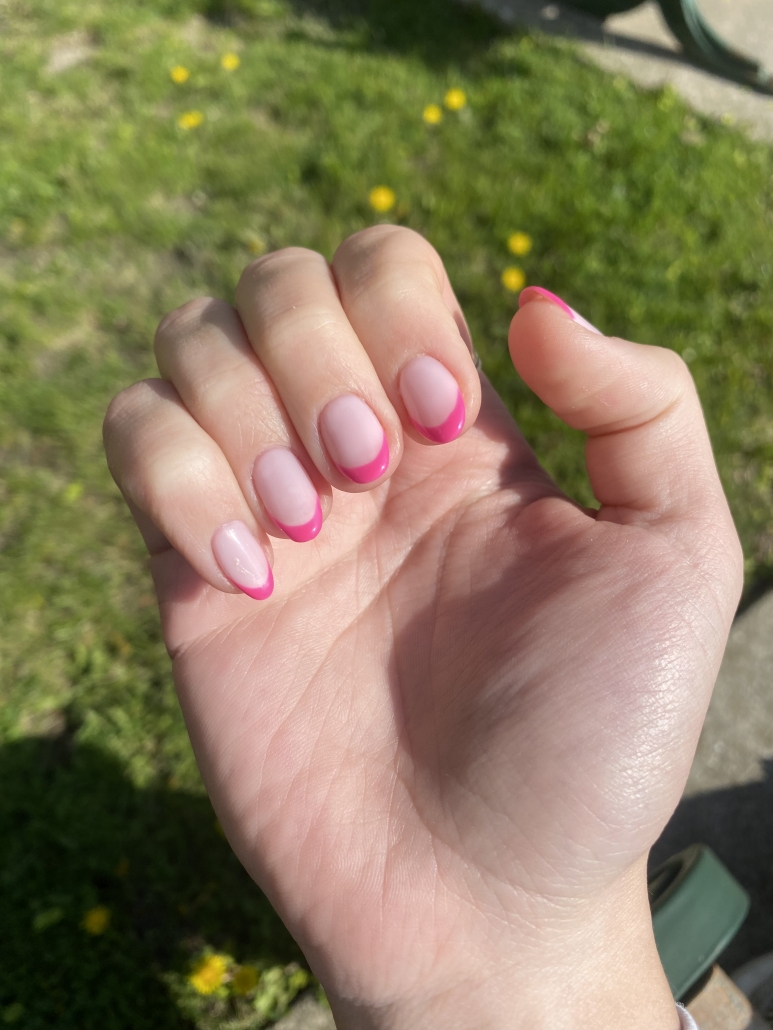 Hot Pink Short Nails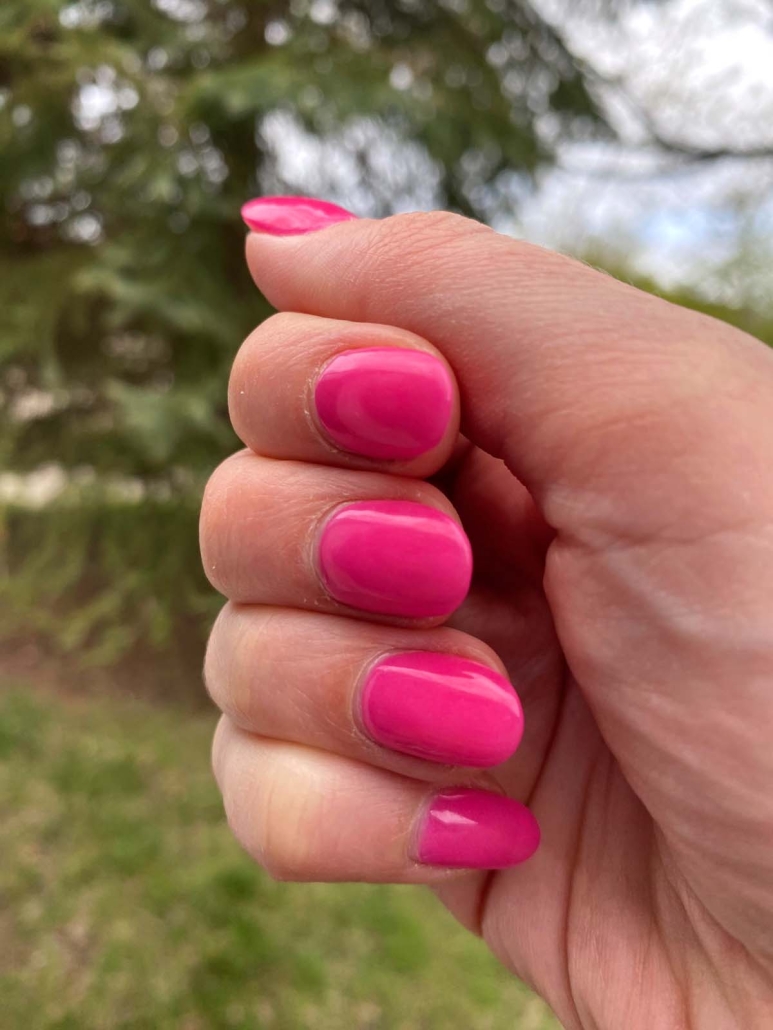 Short Pink Summer Nails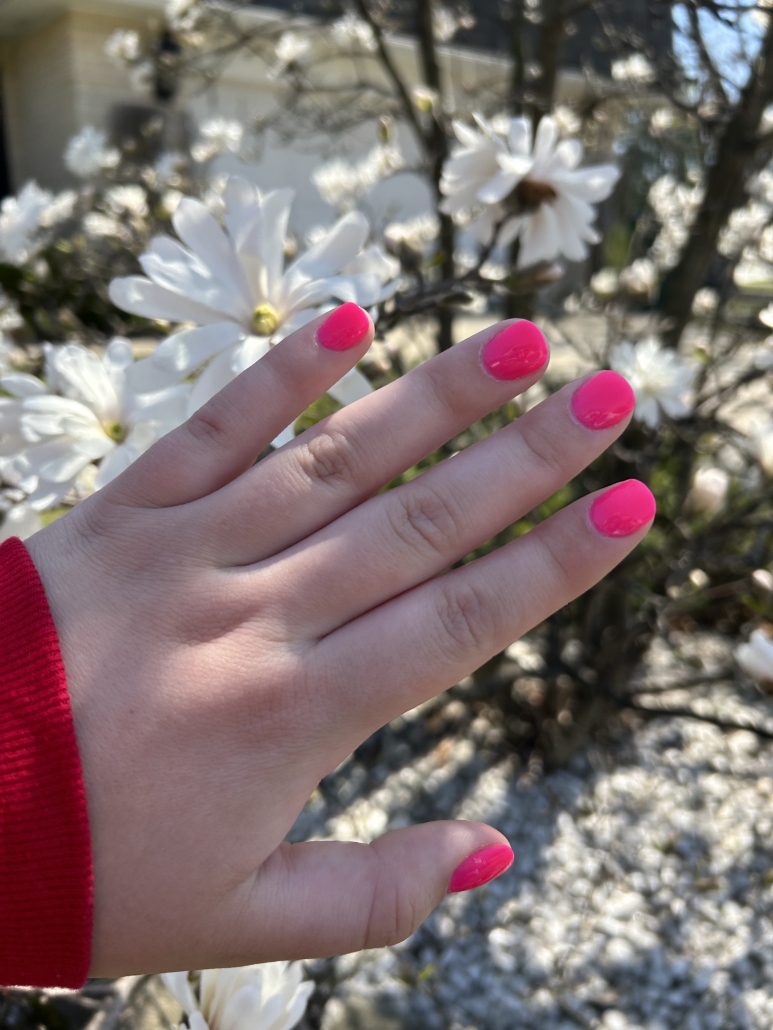 Short Pink and White Nails
Pink and White Swirls Nail Design
Short Light Pink Nails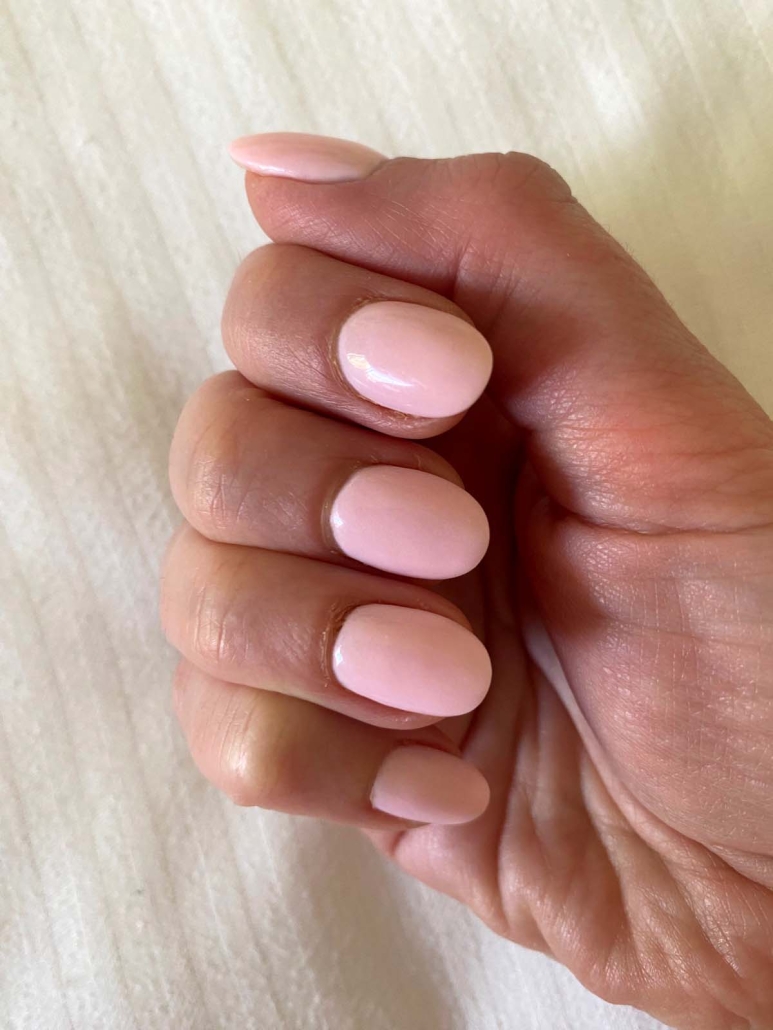 Short Pink French Tip Nails with Flowers
Light Pink French Tip Nails With Flowers
Short Light Pink and White Nails
Light Pink Nails With White Lines Design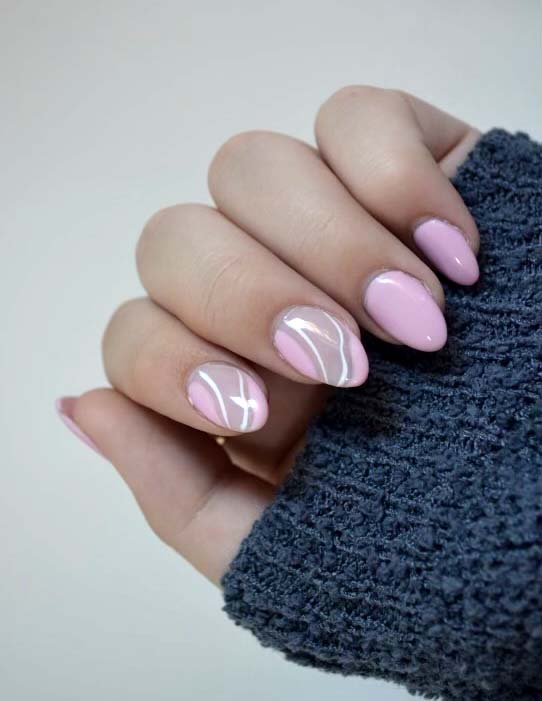 Short Hot Pink Nails
Hot Pink And Neon Green Nails Combo Idea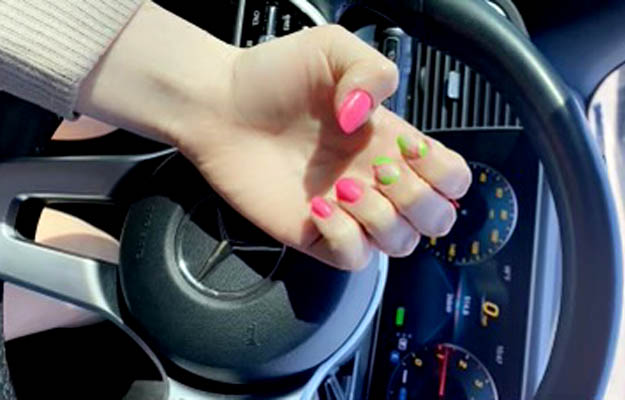 Short Flames Nails
Pink Flames Fire Design On Coffin Nails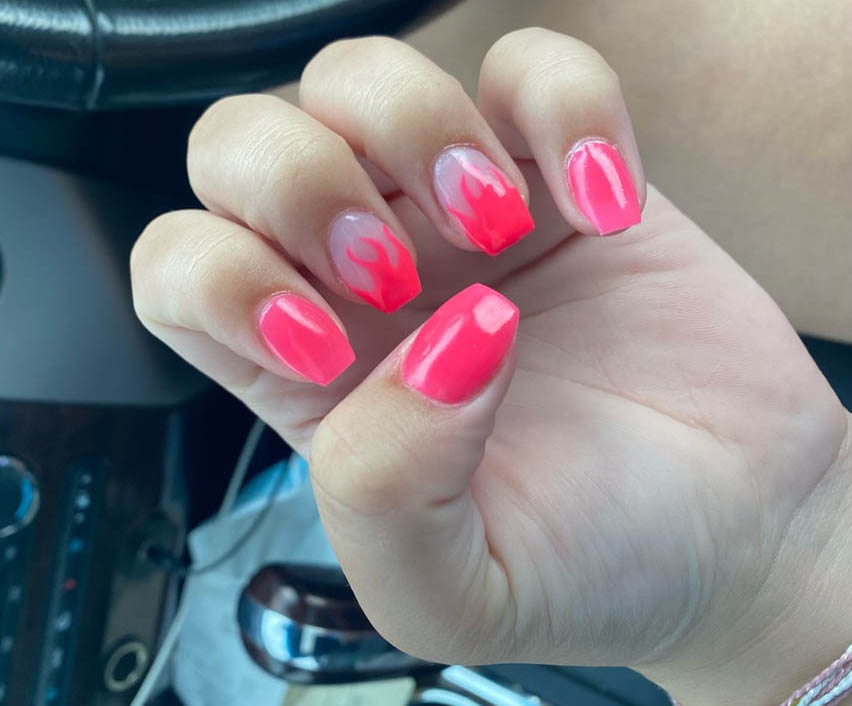 Short Ombre Pink Nails
Pink And Silver Glitter Ombre Nails Design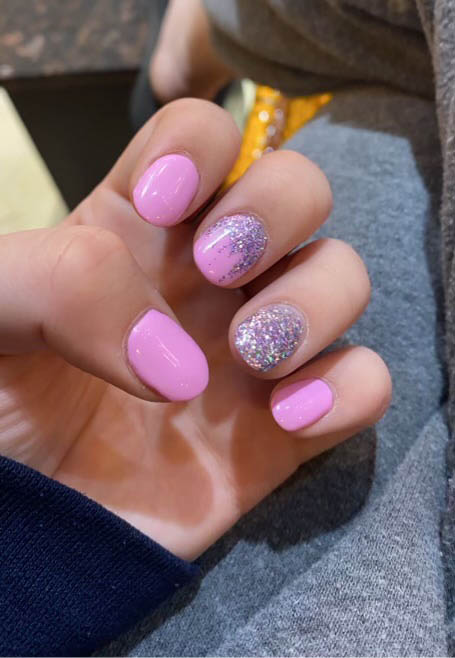 Short Pink and White Nails
Leaf Nail Designs – Simple Leaves Nail Art Idea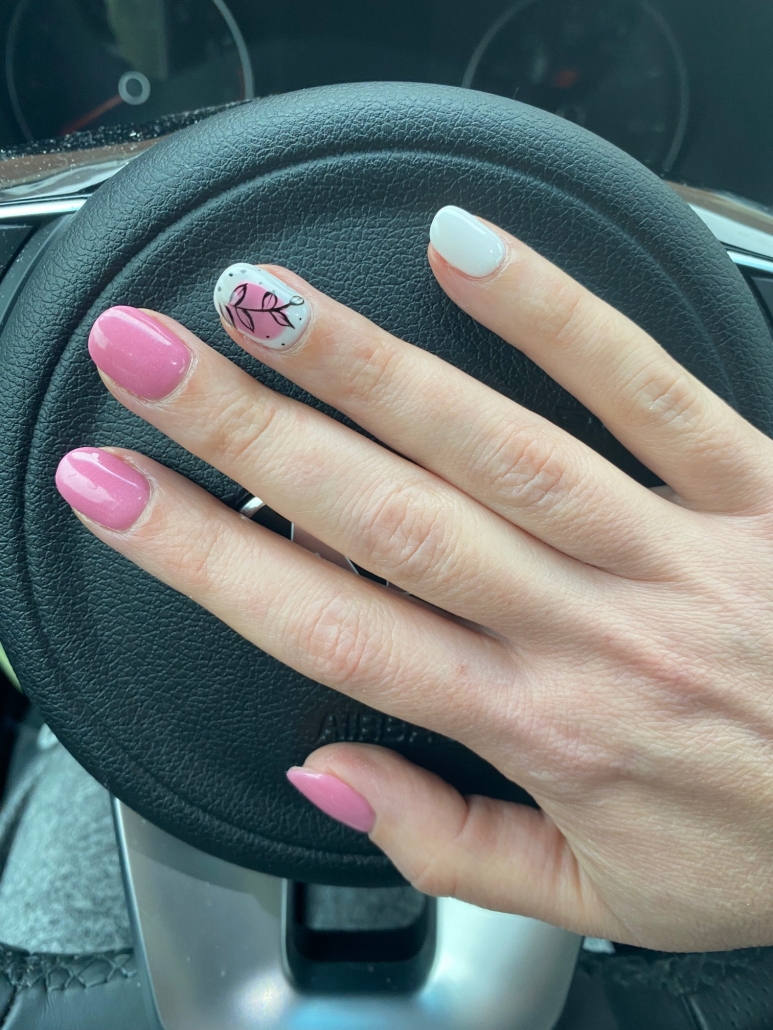 Short Pink and Gold Nails
Light Pink Nails Ring Finger Design With Flowers And Gold Foil Flake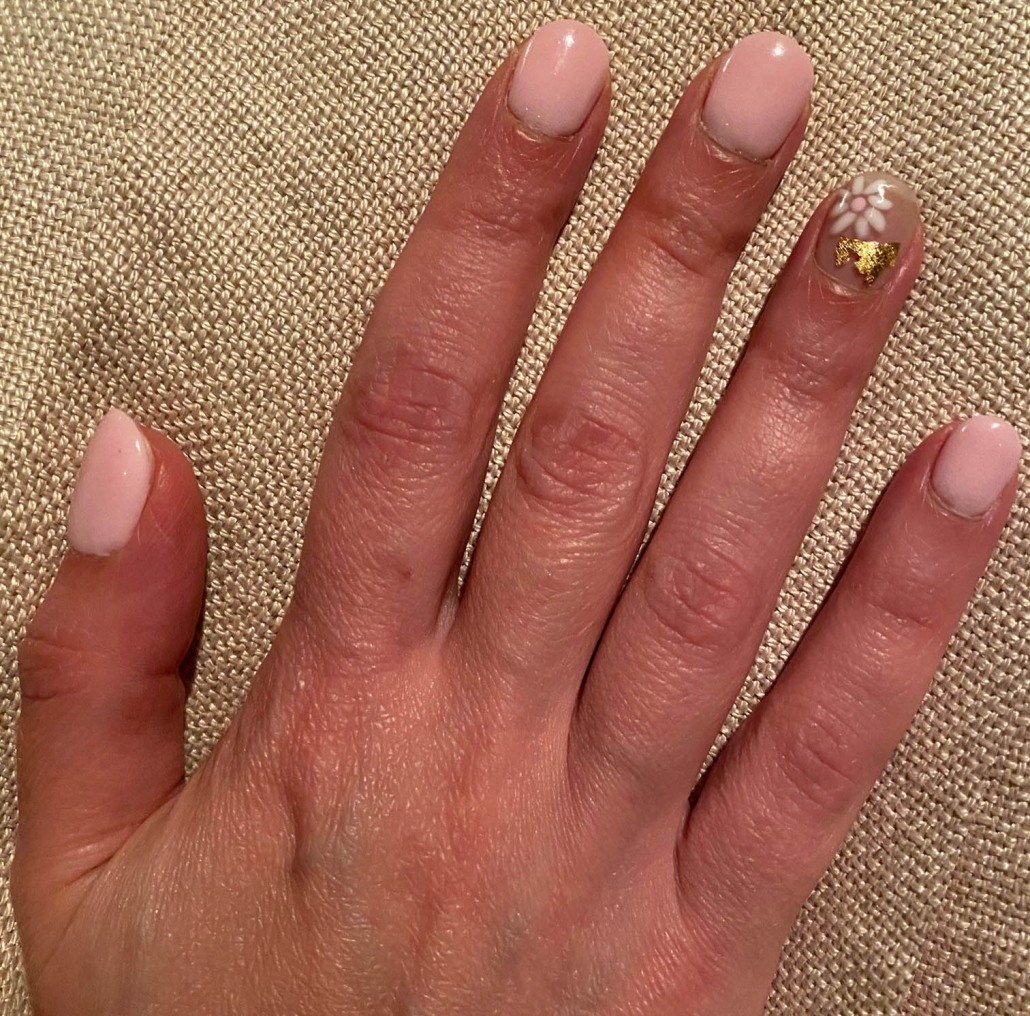 Short Pink Ombre Nails
Pink And Orange Ombre Nails Design Ideas – Sunset Nails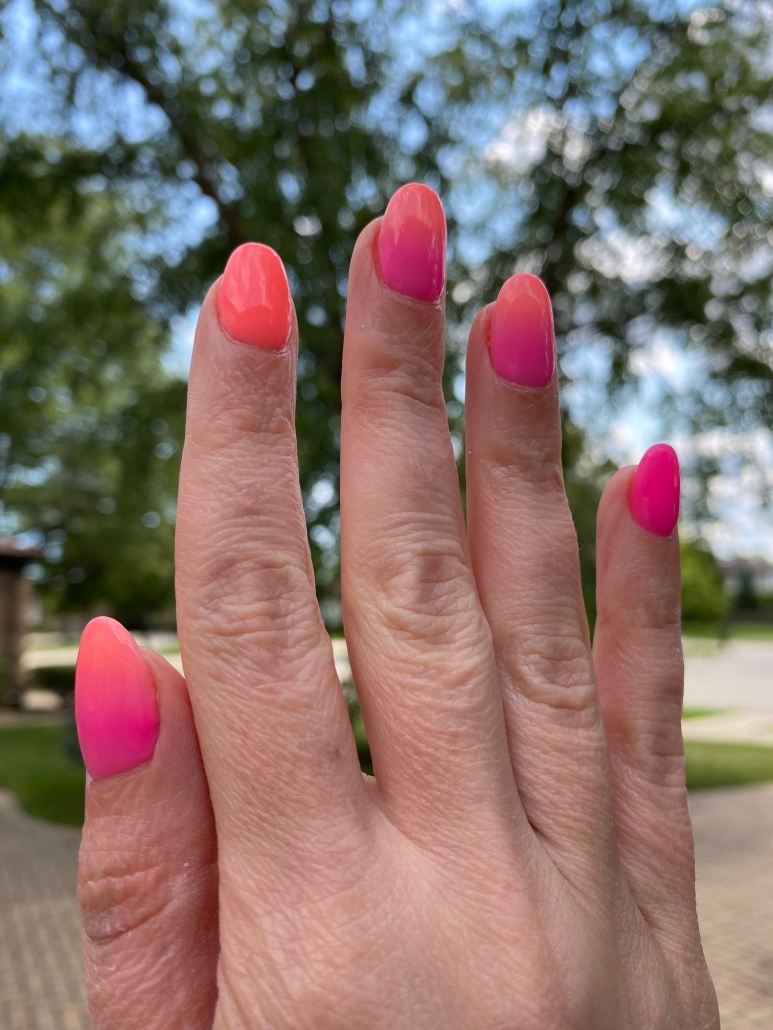 Embracing Short Nails
Short nails are like a breath of fresh air—cute, manageable, and undeniably stylish! While longer nails often steal the spotlight, don't underestimate the power of shorter nails. They are incredibly versatile, allowing you to experiment with various designs and colors. So, let's celebrate the beauty of shorter nails and discover how pink can take your nail game to new heights.
What do pink nails mean?
Pink is such a bright and fun color! There's something undeniably cheerful about this color that instantly brightens up any mood. Pink nails are like a burst of happiness on your fingertips, perfect for capturing the vibrant spirit of spring and summer. From soft pastel pinks reminiscent of blooming cherry blossoms to bold and vibrant shades that command attention, pink offers a wide range of options to suit your personal style and mood. If your looking for more pink nails, check out Hot Pink Nails Ideas and Light Pink Nail Ideas .
The Perfect Nails for Spring
As the winter frost melts away and nature comes alive, it's time to embrace the beauty of spring on your nails. Short pink nails are the ideal canvas to showcase the blooming wonders of the season. Imagine delicate floral patterns in shades of pink and white, showcasing the renewal and freshness of spring. From adorable daisies to intricate roses, these designs will add a touch of whimsy and femininity to your look. Pair them with your favorite spring outfit, and you'll be a walking garden of joy! For some more cute spring nail looks, check out Spring Nail Ideas, Designs, Colors.
The Perfect Nails for Summer
Summer calls for carefree days, sunshine, and of course, nails that reflect the spirit of the season! Short pink nails are the perfect way to infuse your look with a dose of fun and playfulness. Whether you're hitting the beach or enjoying a backyard BBQ, vibrant and bold pink shades will make a statement. Try geometric patterns, tropical prints, or even fruity designs that celebrate the deliciousness of summer. Let your nails become a canvas for creativity and embrace the carefree vibes of this sunny season. Be sure to look at Summer Nail Designs, Ideas, Colors 2023 for some fun and festive summer nail ideas.
Short pink nails are the ultimate expression of cheerfulness and fun, making them a perfect choice for the spring and summer months. If you're constantly seeking inspiration for your shorter nails, look no further than the versatile world of pink. From delicate pastels to bold neons, pink shades have the power to uplift your spirits and add a playful touch to your everyday style. So, let your creativity run wild, experiment with different designs, and let your short pink nails become a reflection of your vibrant personality. Get ready to embrace the joy and radiance that pink nails bring to your world!
https://vibrantguide.com/wp-content/uploads/2023/05/IMG_0144-scaled.jpeg
2560
1920
Anna
https://vibrantguide.com/wp-content/uploads/2019/01/logo2.png
Anna
2023-05-27 20:55:23
2023-05-27 20:55:23
Short Pink Nail Ideas