Blue And White Swirl Nails Design

This nude nail design with blue and white swirls is bright and easy to create! Swirls and organic shapes on nails are trendy, seen on the fashion runways and on stylish streetwear as well. You can achieve this hot trending nail design with just a few simple tools.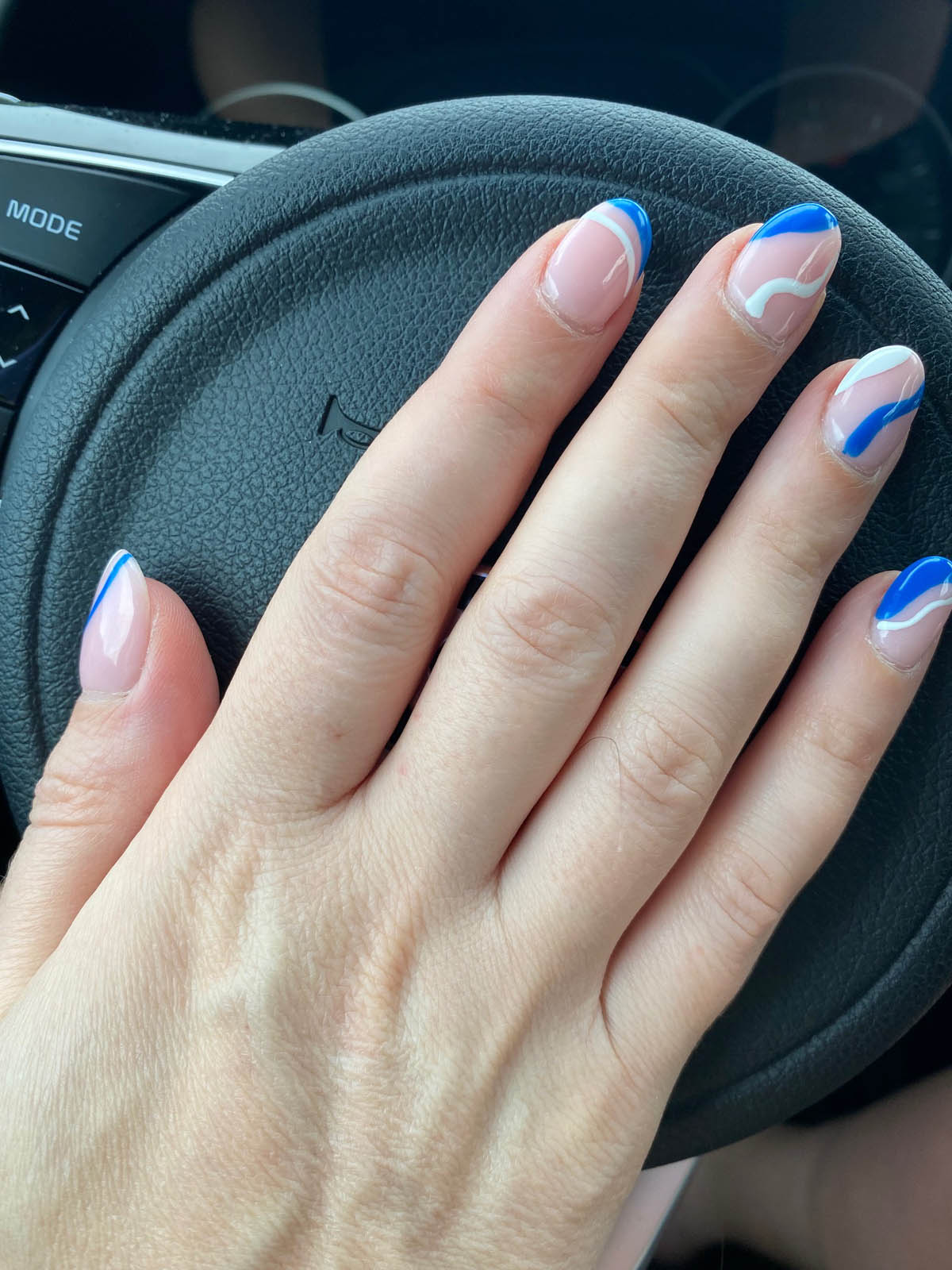 Color Theory: Blue and White Nail Designs
Blue and white are a classic color pairing. Both hues are associated with refreshing feelings, trust, and elegance. Think of a warm summer day with blue skies filled with puffy white clouds, Or a vintage white porcelain dish with an intricate blue pattern. Wherever blue and white are paired together, in decor, clothing, or on a DIY manicure, it's sure to be a classic and refreshing look.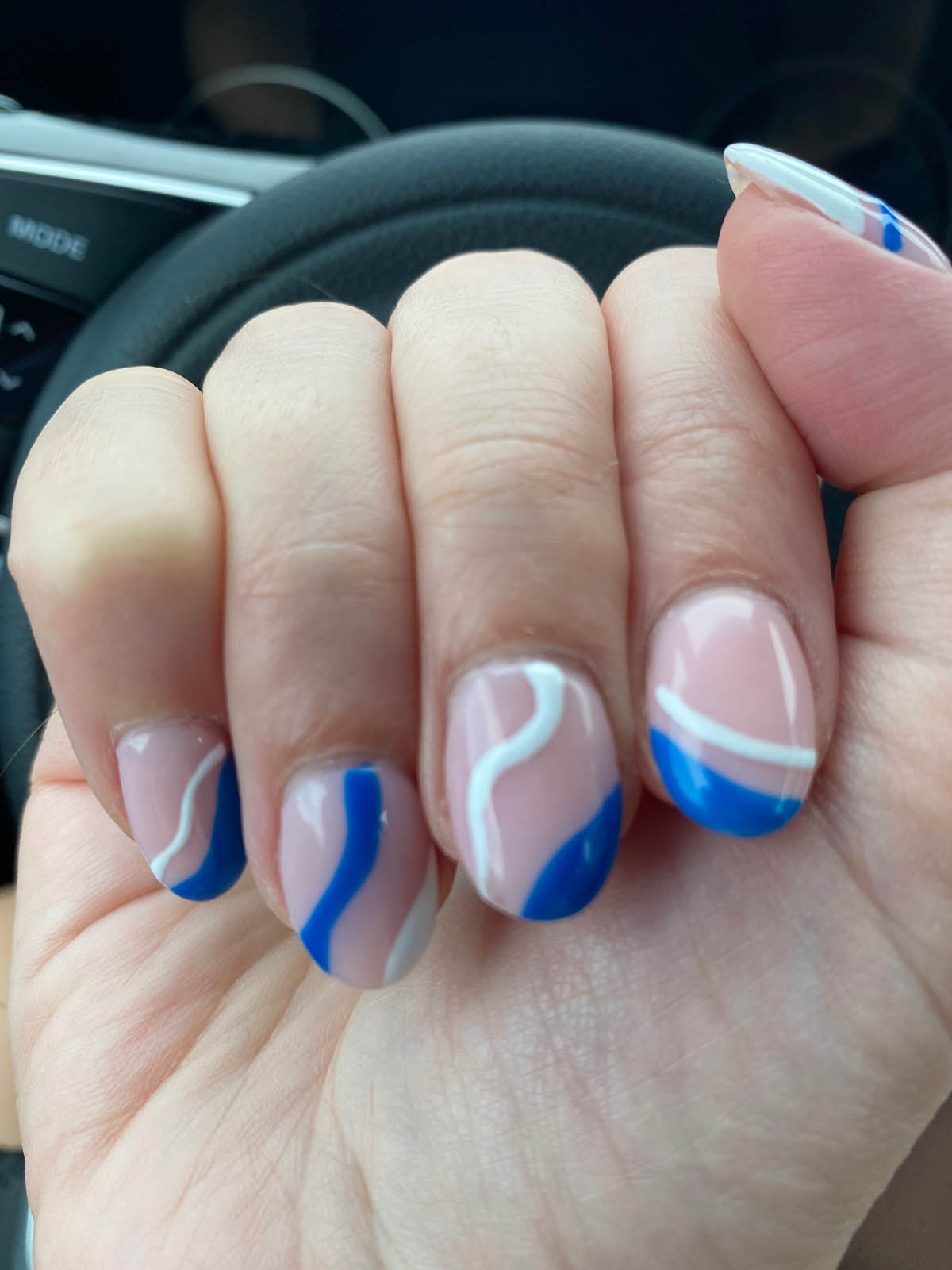 How To Do Blue And White Swirl Nails Design: Shape Nails Into The Oval Shape
An oval-shaped nail pairs perfectly with the swirls and flowing color blocks of this nail design. The organic modern shapes would also look stunning on almond and round nails.
For pretty almond nails, simply cut your nails to your desired length (almond nails look best on medium-length nails). Then mark the center point of your nail tip. File from each side of the nail starting at the natural growth point and file gently angling towards the center point. Lastly, round out the tip and remove any sharp corners. Almond nails are soft and blended angles.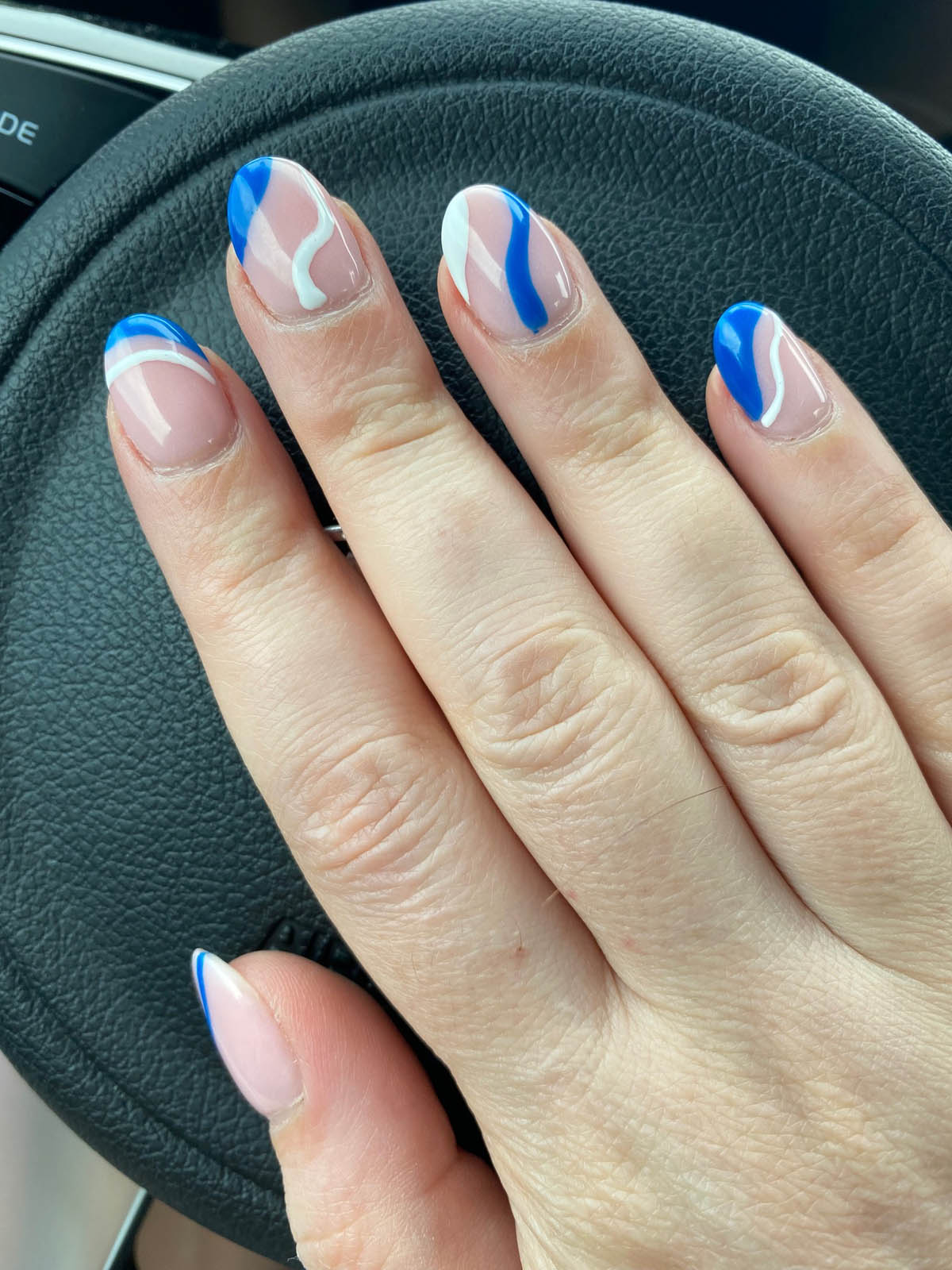 Blue And White Swirl Nails Tutorial
For the blue and white swirls manicure you'll need :
A bold blue nail polish
An opaque white nail polish
A sheer or light nude nail polish
An Ultrafine nail art brush
A clear top coat
First paint one to two thin coats of nude nail polish on all nails. Allow it to dry totally before moving to the next steps.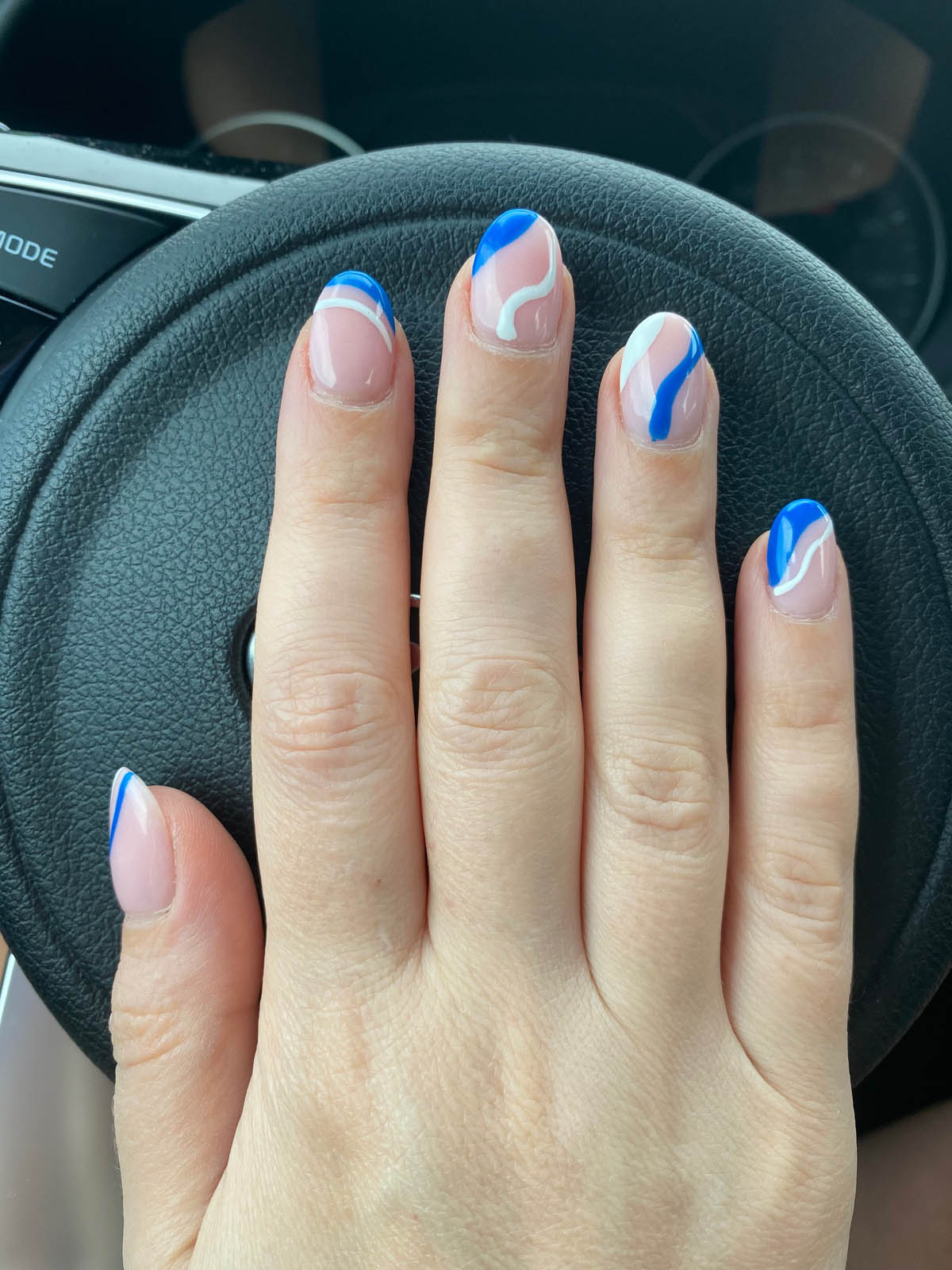 Blue and White Nails Tutorial: Painting the Swirls
To paint the organic lines, we will do similar techniques to the Simple White Nails Design With Light Purple Green Color Block.
Then, using the blue nail polish, alternate between painting a flowing stripe from the base to the tip of the nail and painting a partial french manicure-style tip. Allow the nail polish brush to flow organically and don't stress about making lines straight or even. The unique aspect of this nail design is what makes it so beautiful.
Working one nail at a time, use the ultrafine nail art brush to paint a curving white stripe. You can follow the lines of the blue shapes or make a totally unique stripe. Make it your own and use your creativity.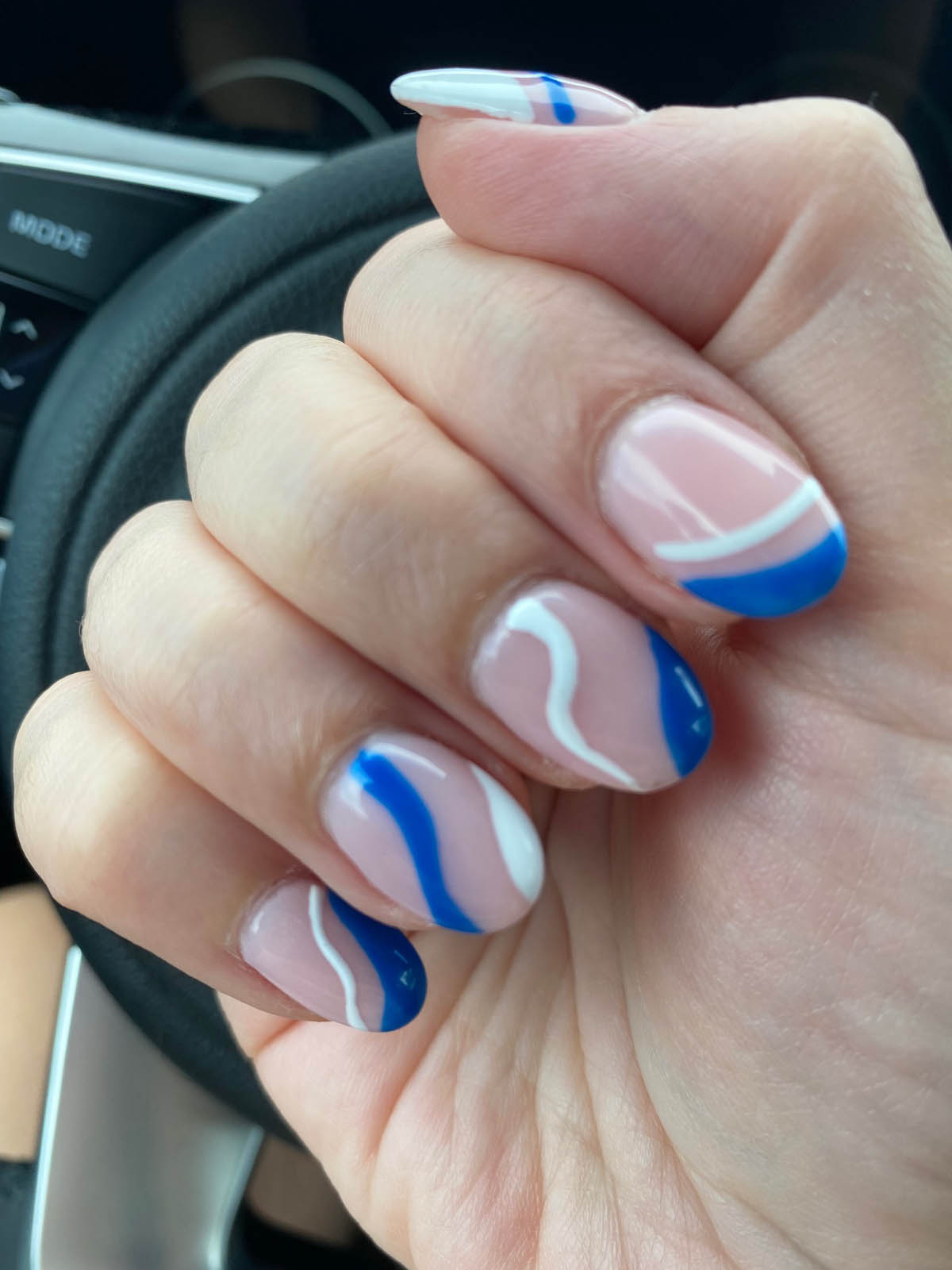 You can also use a nail art pen to make the stripes. If you've never used a nail art pen before, the Purple Nails With Smiley Face And Abstract Design post has great tips!
Other swirl nail design ideas you'll love: Orange Nails With Swirls, Yellow Orange Nails with Flowers or Swirls, Nude Nails With White And Gold Swirls, Pastel Summer Nails Swirls Design, Blue Nails With Ring Finger Design, Lavender Nails Design, Beige Nails With White Swirls, and Hot Pink Nails With Swirl Accent.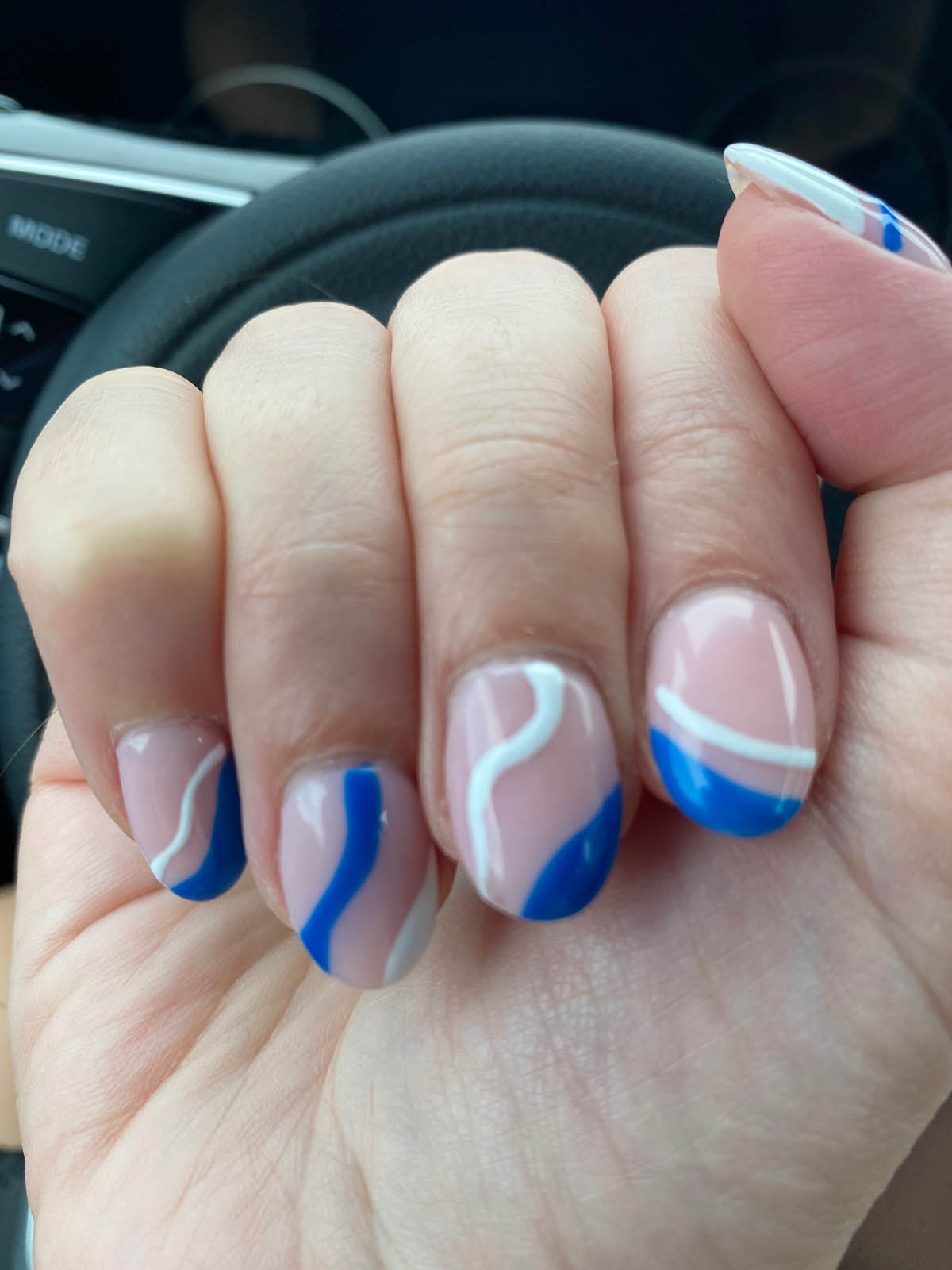 Blue And White Swirl Nails Styling Inspo
Perfect for the sunny days of spring and summer, the nude, blue, and white combo is bold and fun. You can even add an additional red stripe for a patriotic nail design in July!
This DIY manicure will look perfect with casual outfits like denim shorts and a cute top or dressed up when paired with a nude or blue dress.
If you love blue nail designs, check out: Black And Gold Nail Design Idea With Blue Nails Combo, Cobalt Blue Nails with a Heart Design, Light Blue Nails with Swirl Accent, Light Blue Squoval Nails, Light Blue Short Coffin Nails, Blue Gradient Nails with Heart Design, Light Blue Butterfly Nails, Blue And Beige Ombre Nail Design, Sky Blue Coffin Nails, and Aqua Blue Manicure.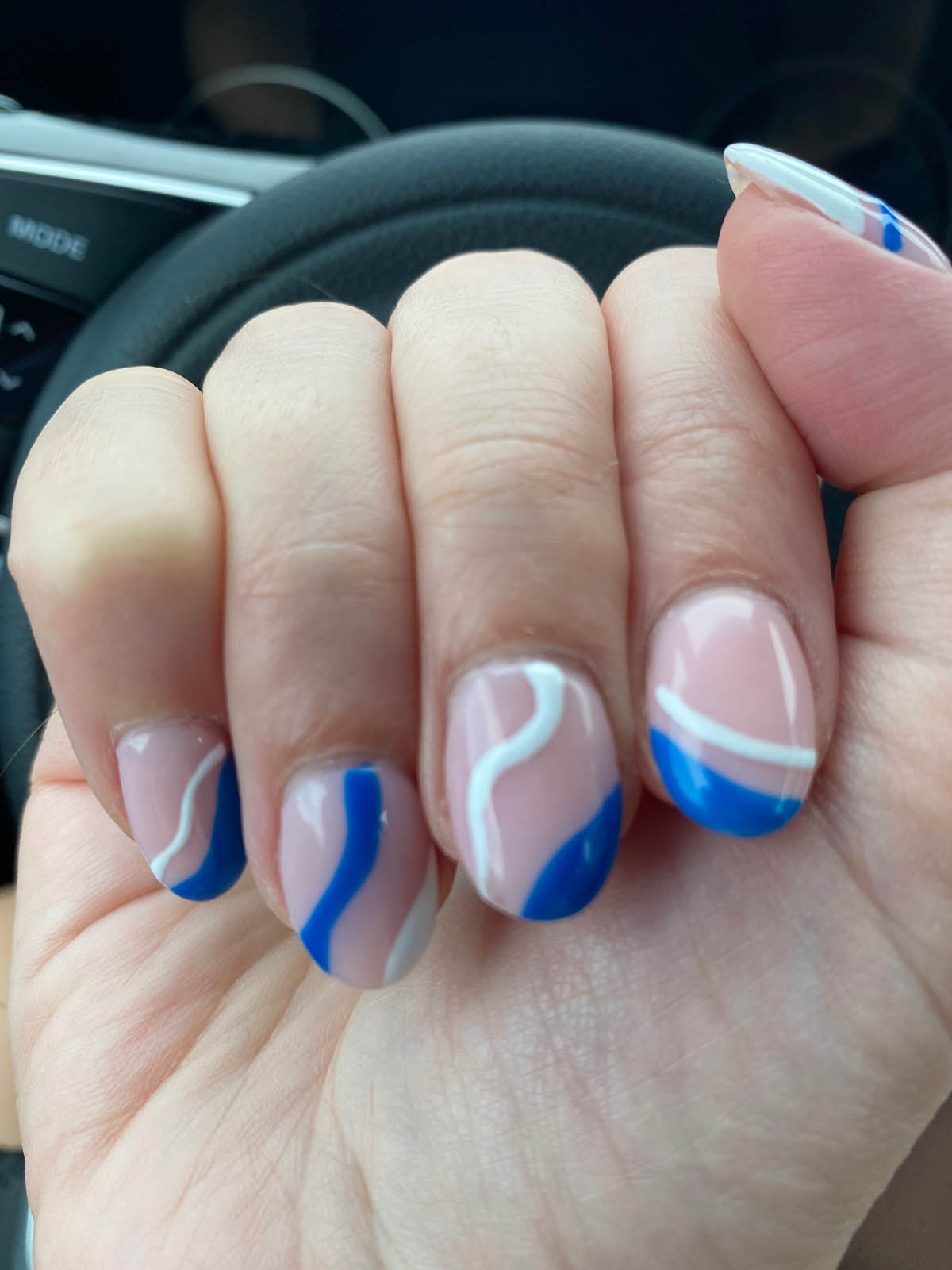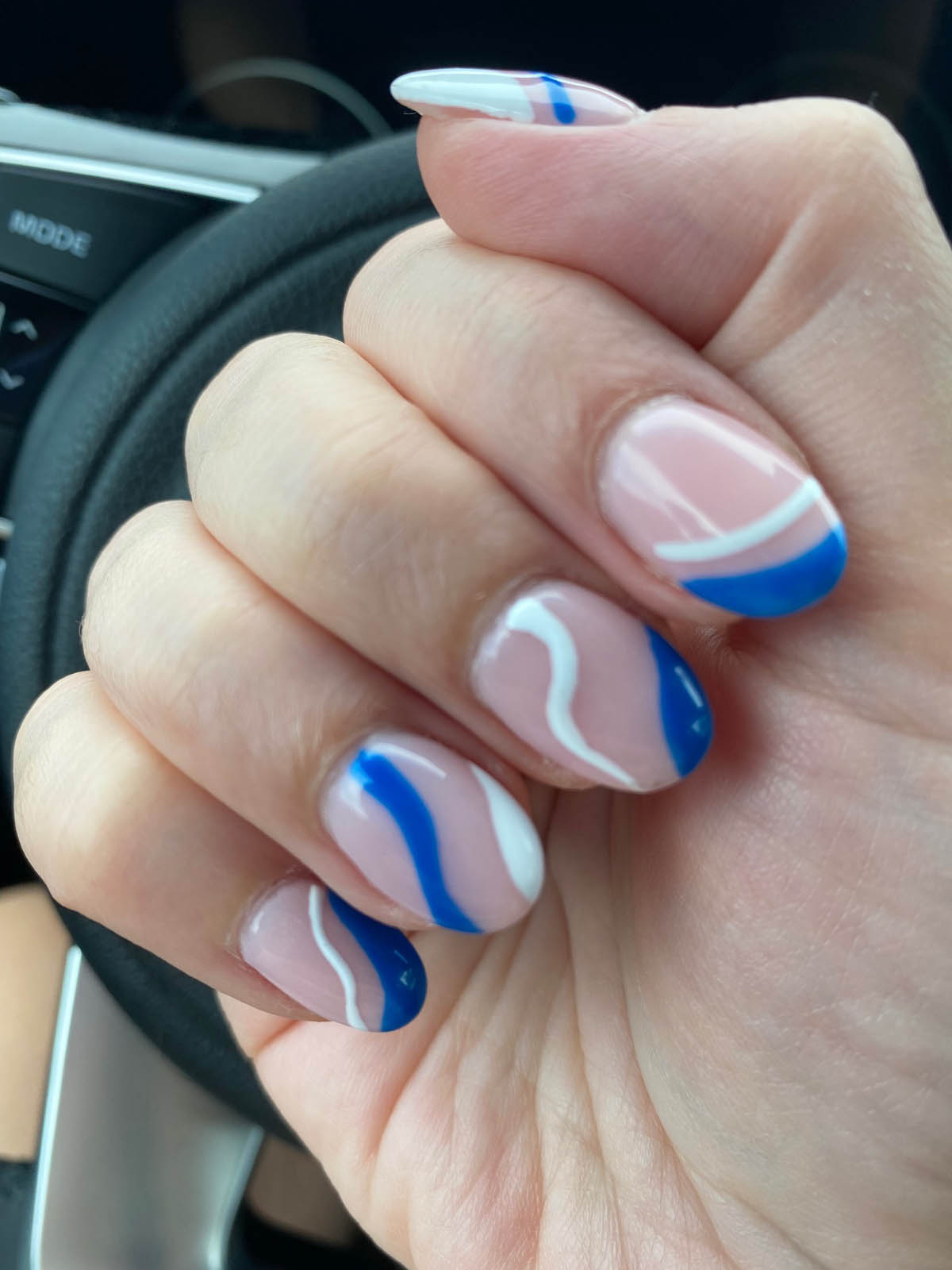 https://vibrantguide.com/wp-content/uploads/2022/10/blue-white-swirl-nails-8.jpg
1600
1200
Anna
https://vibrantguide.com/wp-content/uploads/2019/01/logo2.png
Anna
2023-01-02 05:52:13
2023-01-02 15:43:21
Blue And White Swirl Nails Design