Light Blue Soft Square Nails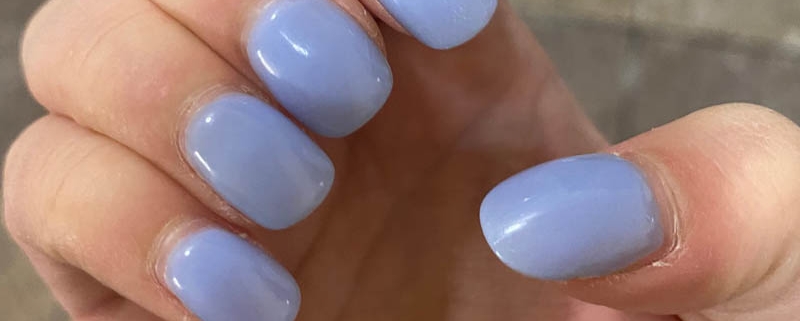 Light blue nail designs are so pretty and chic. Pairing them with a short soft square nail makes for a beautiful understated it-girl manicure. Light blue manicures can be worn year-round, but are especially pretty in spring and early summer.
This short squoval light blue nail design is perfect for those newer to DIY manicures, the girls who are basically professionals or to show your nail tech as nail design inspo.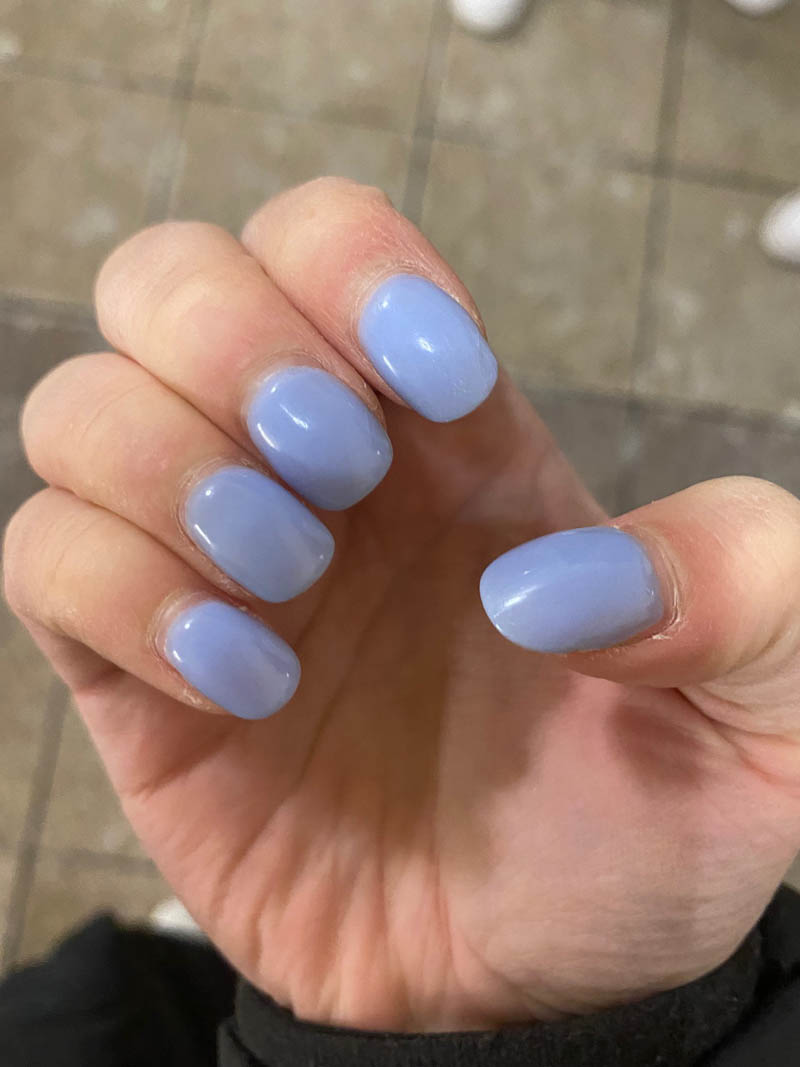 What Do Light Blue Nails Mean?
Blue is the color of the sky, ocean waves, the twilight hour, and unique animals. Throughout history, it has been highly valued as a rare pigment option. It is a calming and peaceful hue.
Light blue is a classic and feminine choice for your nail designs. Light blue is connected with feelings of softness, calmness, compassion, and sincerity.
Light blue nail designs also became somewhat connected to being a code for signaling that you have a significant other or are in a committed relationship. The TikTok light blue nails trend showed girls texting their guy, asking his opinion on what color nails they should get. They often replied 'light blue' leading to the theory.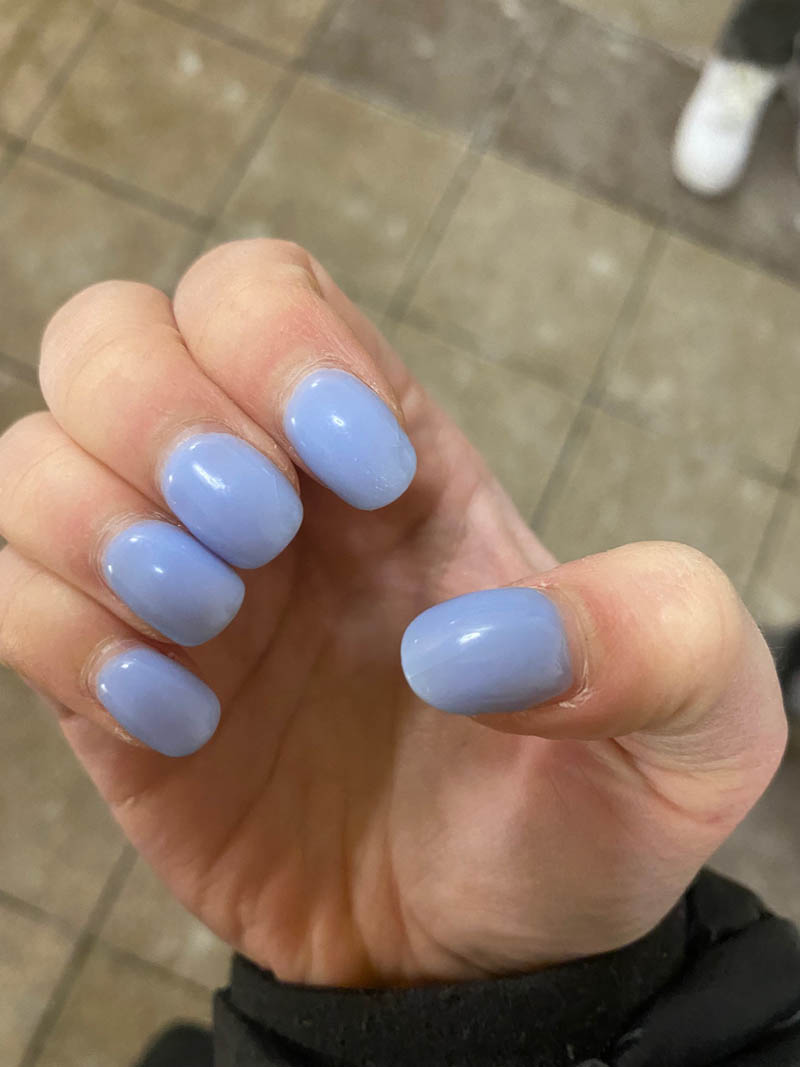 How To Do Light Blue Soft Square Nails: Shape Nails
For this nail design, I chose a short soft square nail shape also known as the squoval nail shape. Short nails are having a big moment lately thanks to the popularity of the clean girl aesthetic.
Shorter nail shapes are lower-maintenance, less likely to chip or break due to its stable shape, and have a chic vibe. Short squoval nails are a perfect option for your home DIY manicures.
Short squoval nails are easy to shape. First, trim your nails to a shorter length. Then file each nail straight across parallel with the nail bed. File in one direction only to prevent snags and weakening of the natural nail. This nail shape is simple to create, but be sure the file stays parallel with the nail bed so you don't accidentally create an angled tip, making more of a coffin shape.
To create the squoval edges, simply file the corners very lightly to soften the edges without angling the nail tip. This nail shape looks great on all hands, but especially on longer fingers.
If you love shorter square nail designs, you'll love: Light Green Nails With Flower Design, Purple Nails With Abstract Design, White And Gold Glitter Color block Nails Design, and Short White French Tips Manicure.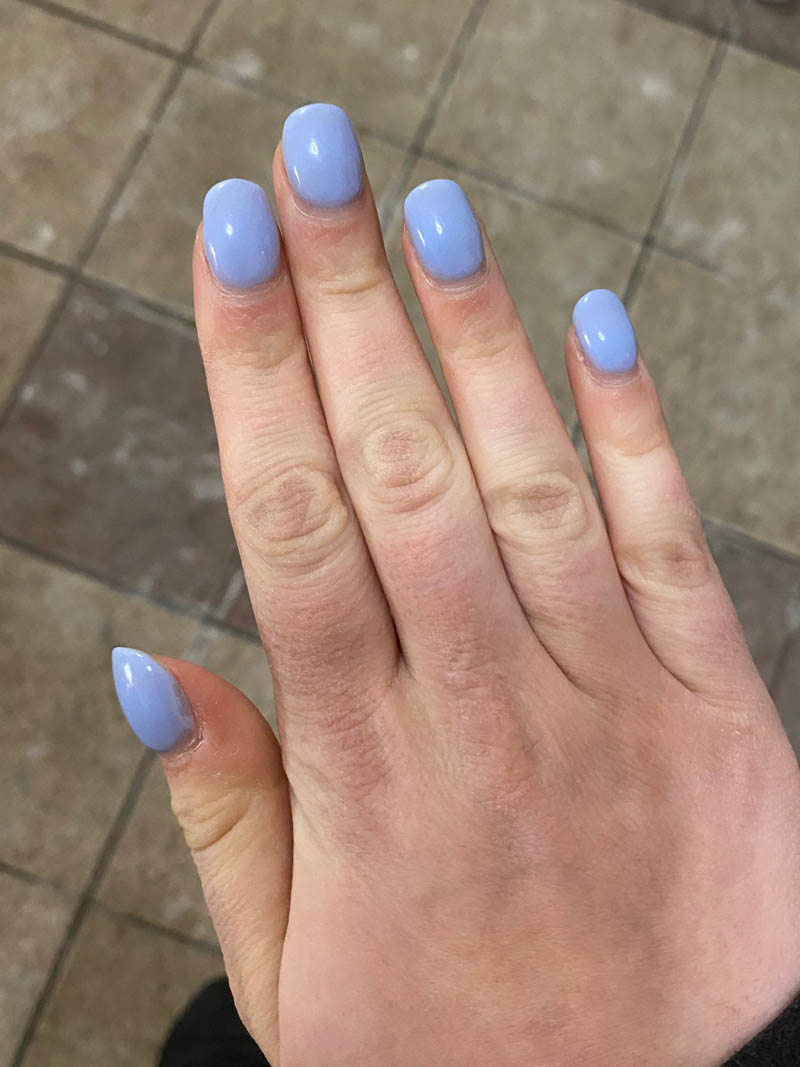 How To Do Light Blue Soft Square Nails DIY Manicure Tutorial
For this nail design, you'll only need a few things:
A light blue nail polish
A clear topcoat
Simply paint two thin coats of the light blue nail polish on all nails. Always let the polish dry completely before moving to the next step.
Finish up with a coat of clear topcoat to protect your nails from chipping and maximize how long that mani will look fresh.
If your polish seems too shear, resist the urge to continue to apply more coats. Three coats of polish is the maximum for a smooth and long-lasting mani. If you paint more than three coats, you increase the risk of bubbles in the polish; or even the entire nail coming off in one big clump.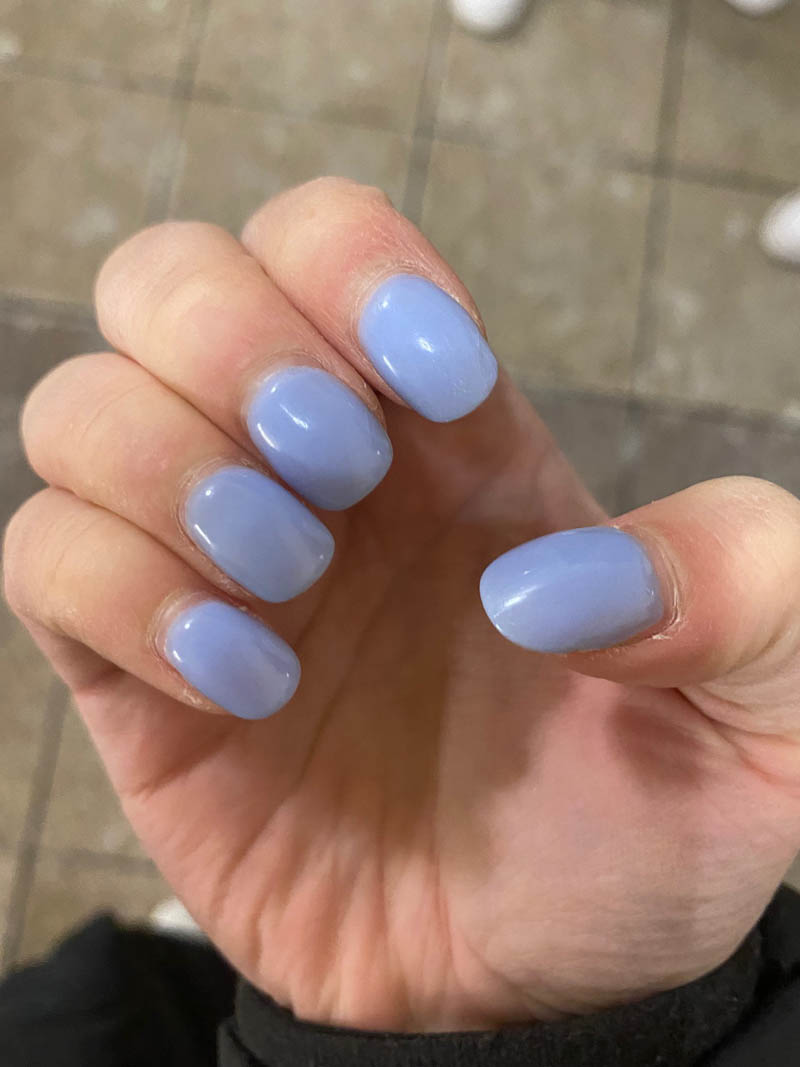 Light Blue Soft Square Nails Style Inspiration
Blue is considered a neutral, and light blue looks especially pretty when paired with white, cream tones, and grays. It also looks very stylish when paired with other blues for a monochromatic chic outfit. These light blue nails are a cool tone and will look best with silver jewelry.
While light blue is a classic nail design option, it has been trending for spring and summer for the last few years. It is a fresh and stylish manicure color choice.
More blue nail designs you will love: Sky Blue Coffin Nails, Cobalt Blue Nails With Heart Design, Aqua Blue Nails, Light Blue With Swirls Nail Design, Lotus Flower Blue And White Manicure, Blue And Beige Ombre Nails, Light Blue Butterfly Nails, and Black And Gold Nail Design Idea With Blue Nails Combo.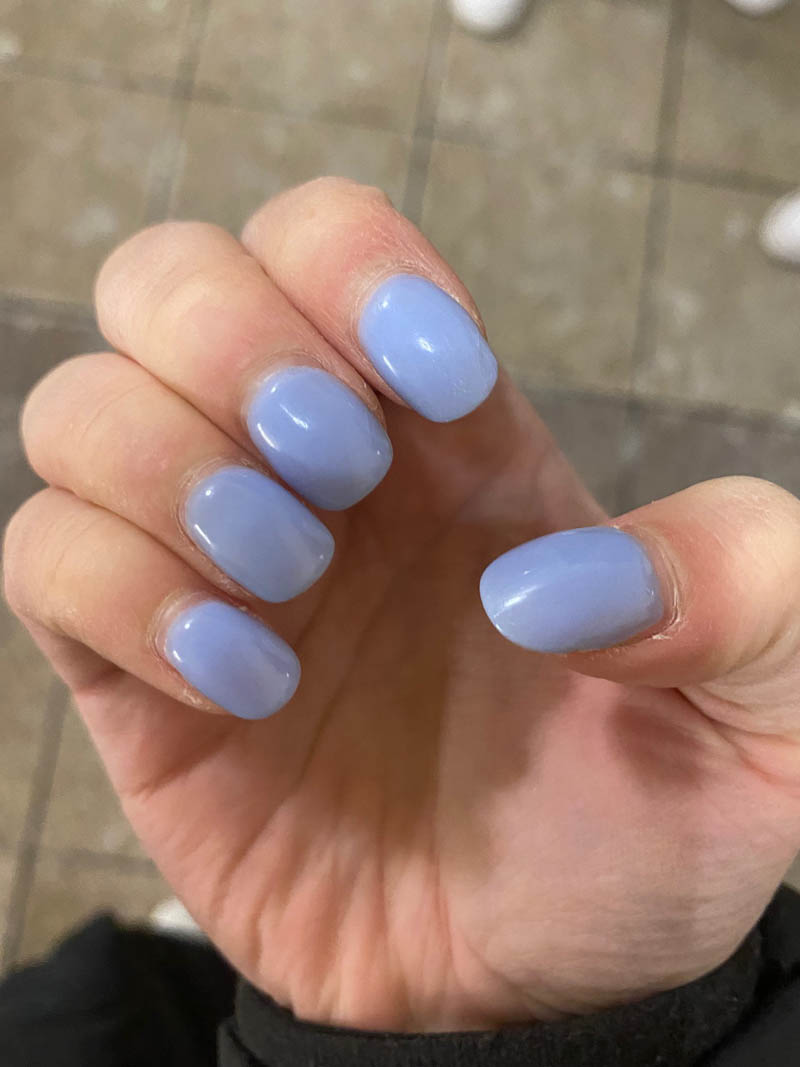 https://vibrantguide.com/wp-content/uploads/2022/02/soft_square_nails-3.jpg
1067
800
Anna
https://vibrantguide.com/wp-content/uploads/2019/01/logo2.png
Anna
2022-09-16 00:37:01
2022-09-16 21:51:34
Light Blue Soft Square Nails