Upside Down Blueberry Cake Recipe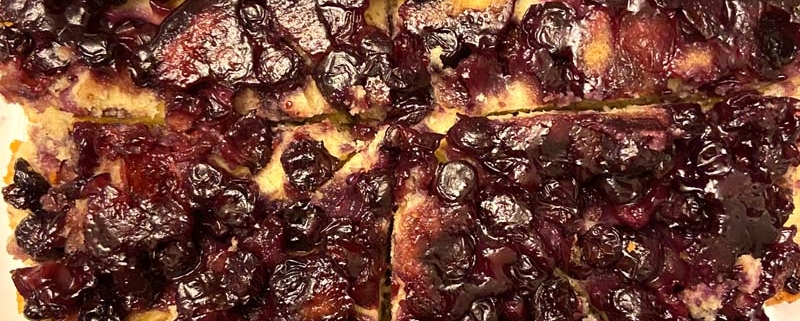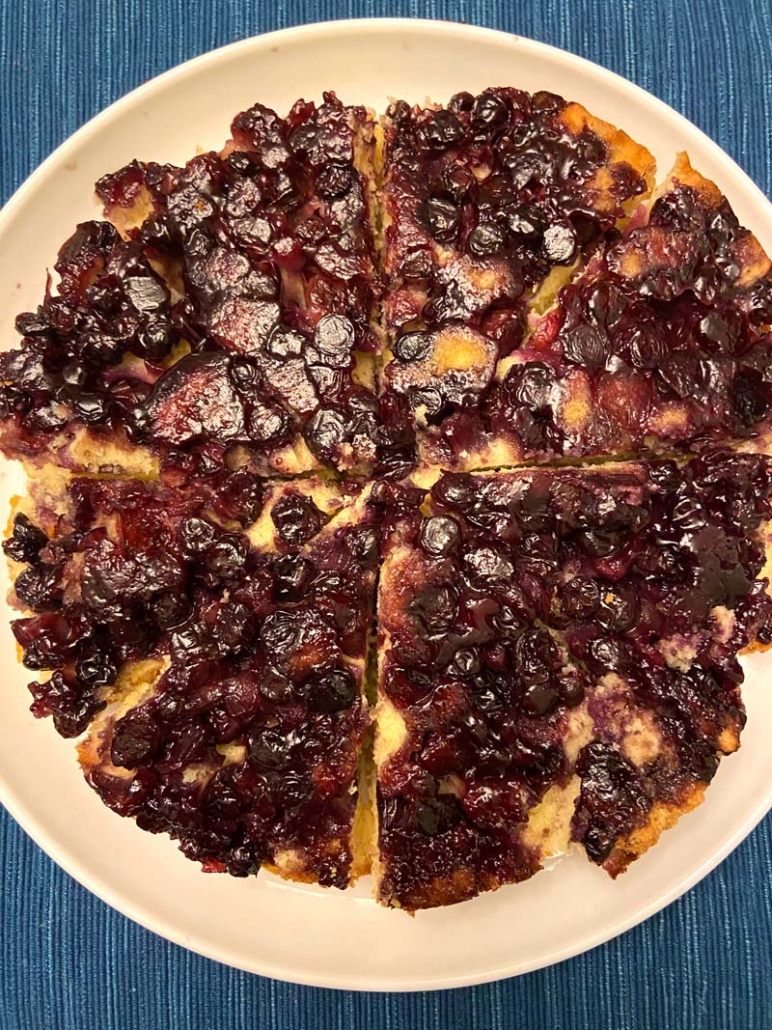 This blueberry cake is such a delicious and tasty dessert! With a mouth-watering vanilla cake on the bottom, and sweet caramelized blueberries on top, you will be sure to fall in love with this delicious cake!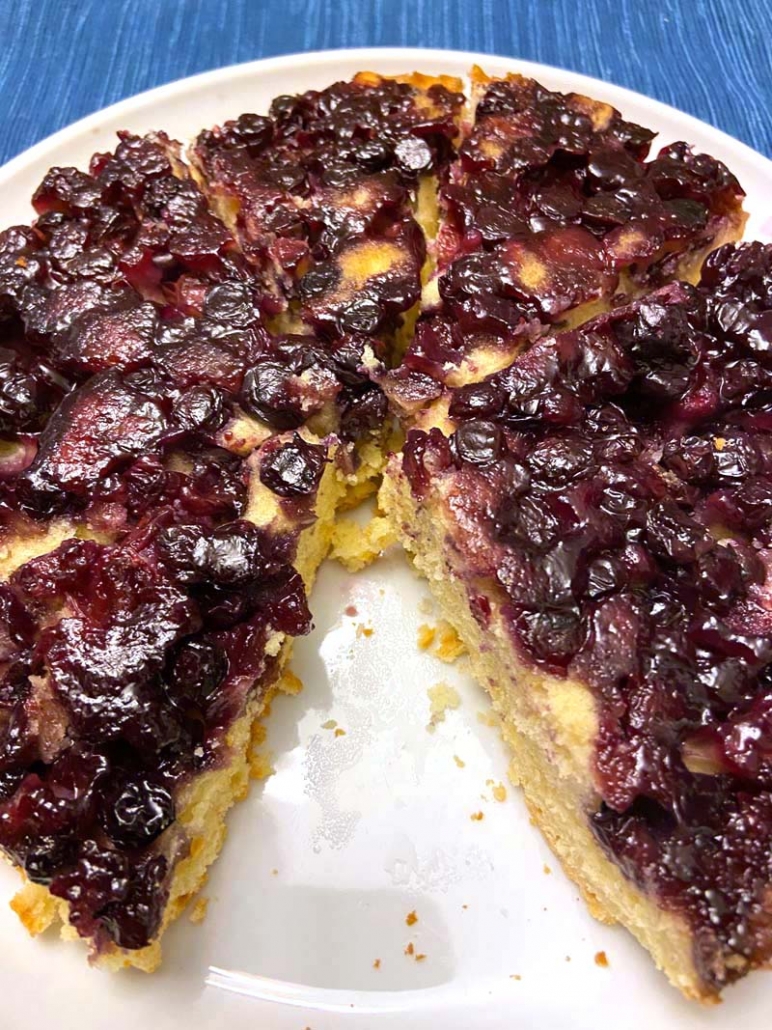 If you are looking to make a refreshing summer-y dessert, this is the perfect dessert! With cheerful blue blueberries on the top, it is so vibrant and colorful. It is the perfect cake to bring to a summer gathering or a picnic, and kids and adults alike will absolutely love this cake!
This blueberry cake is surprisingly easy to make! You simply have to put the blueberries at the bottom of the pan, and then put the vanilla cake on top. After baking, just flip it over, and you have a delicious vanilla cake, with mouth-watering caramelized blueberries on top! Anyone can make this delicious cake!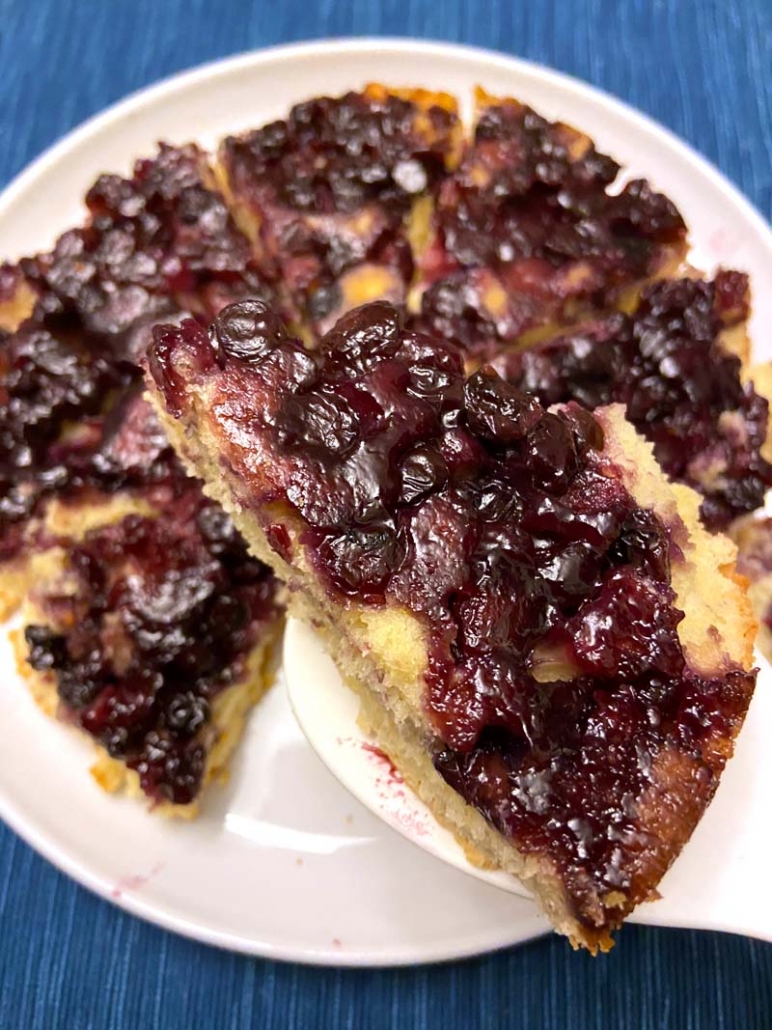 This cake is so tasty! The vanilla cake is light, moist, and fluffy, and the blueberries on top are juicy, sweet, and delicious! If you are a blueberry lover, you will absolutely be obsessed with this cake!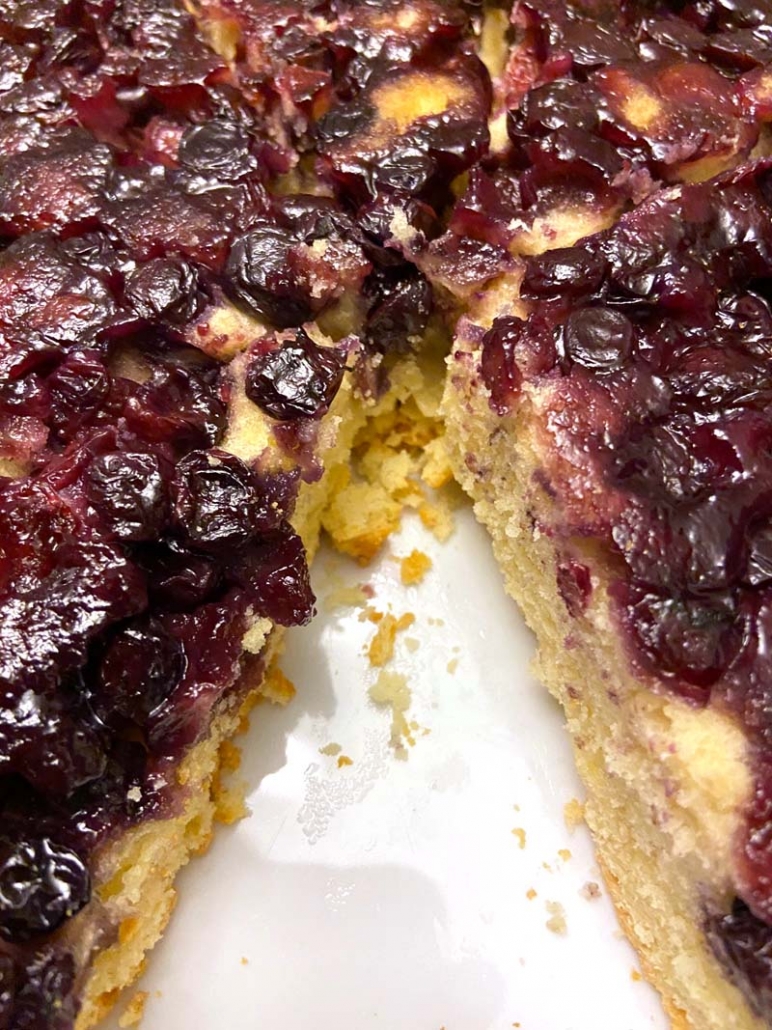 Whether you want a cake for a gathering or picnic, or you want to make a delicous summer-y cake, you will absolutely love this blueberry cake! Moist, delicious, and sweet, you will not be able to get enough of this blueberry cake!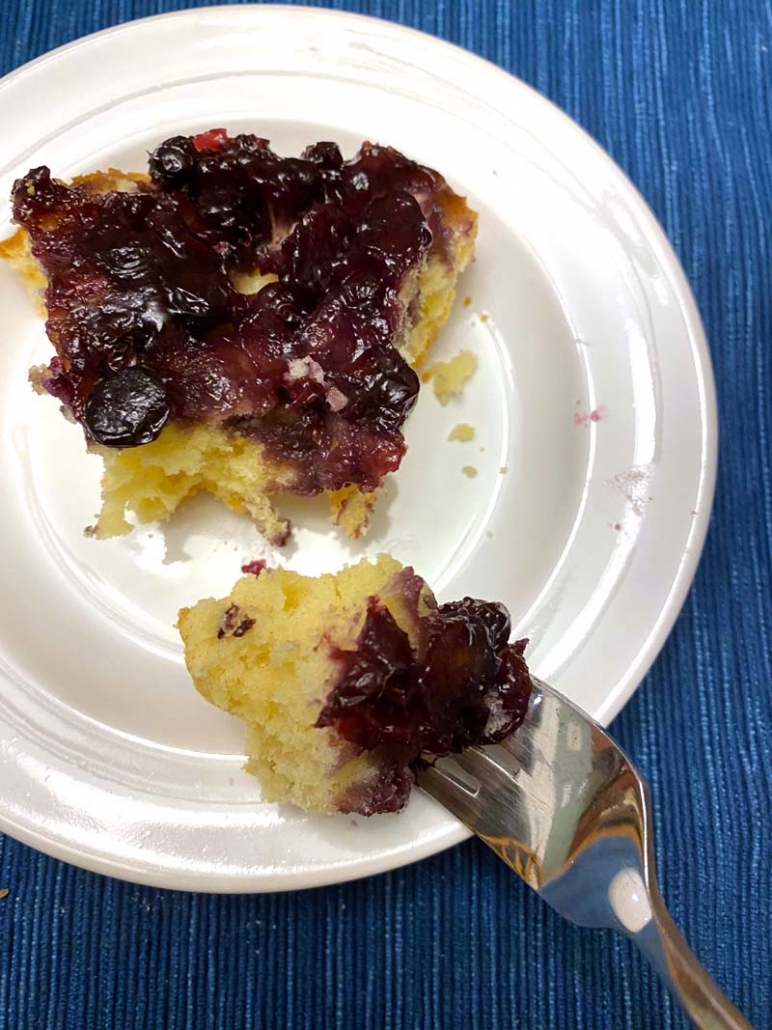 Upside Down Blueberry Cake
This delicious blueberry cake is the absolute perfect dessert to enjoy at any time! Filled with a layer of warm, juicy, blueberries, any berry lover will absolutely be obsessed with this treat!
Ingredients
2

tbsp

butter

1/3

cup

brown sugar

1 1/2

cups

blueberries

fresh

2

eggs

1/2

cup

butter

3/4

cup

white sugar

1/2

tsp

vanilla

2

tsp

baking powder

1

tsp

salt

1 1/2

cups

flour

1/2

cup

milk
Instructions
Spray a 9 inch cake pan with non-stick cooking spray, and preheat the oven to 350 degrees.

Combine the brown sugar and 2 tablespoons of butter in a hot saucepan until they combine.

Distribute the sugar and butter mixture in your cake pan, to make a thin layer at the bottom.

Add the blueberries in a layer on top of the sugar and butter mixture.

Separate the egg whites and egg yolks. With an electric mixer, beat the egg whites until stiff peaks form. Set aside.

With an electric mixer, cream the sugar and butter until well combined. Add the egg yolks and vanilla, making sure everything is well mixed.

In a separate bowl, mix the flour with the salt and baking powder. Add the flour mixture and the milk to the batter. Fold in the egg whites.

After cooling for 20 minutes, flip the cake over onto a serving plate. Serve warm.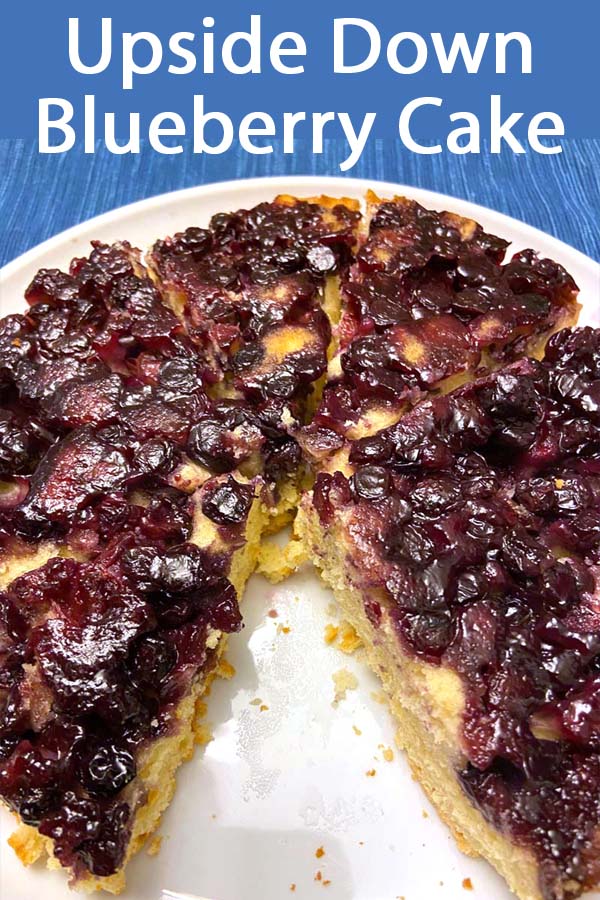 https://vibrantguide.com/wp-content/uploads/2020/01/upside_down_blueberry_cake_recipe.jpg
1067
800
Anna
https://vibrantguide.com/wp-content/uploads/2019/01/logo2.png
Anna
2020-04-17 23:39:27
2020-04-17 23:39:27
Upside Down Blueberry Cake Recipe