Red White And Blue Cake Pops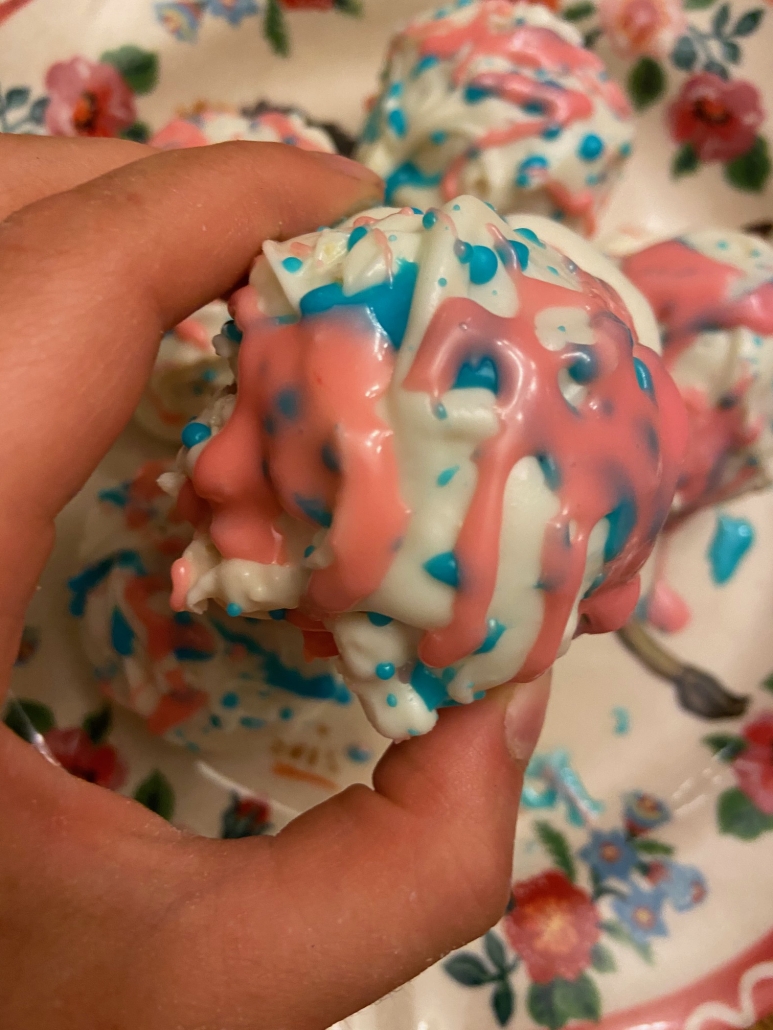 These festive cake pops are not only delicious, but so festive, cute, and perfect for the 4th of July! Everyone will love these vanilla and white chocolate cake pops bursting with fun, patriotic colors!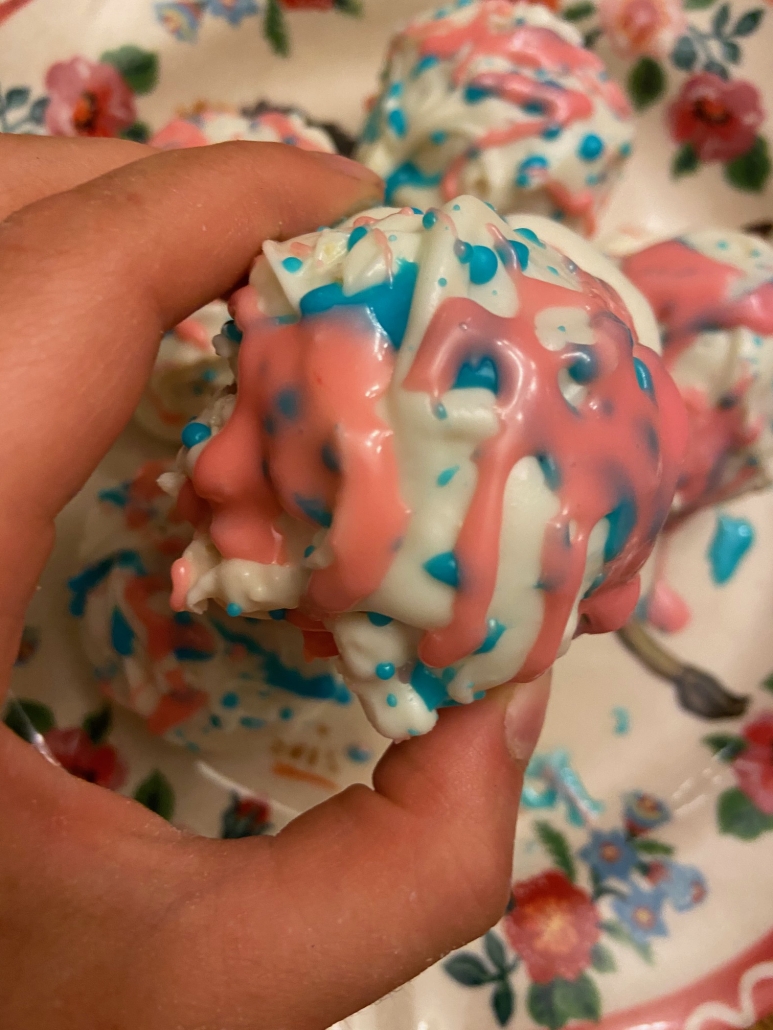 These cake pops are the absolute perfect for the 4th of July! With their festive colors, everyone will be drawn to these cake pops. In addition, these cake pops will be a huge hit, as everyone from the little children to adults will love these delicious cake pops! In the picture the red glaze appears more pink, as the red food coloring I bought was not true to its color. Make sure that you are buying a good brand of the food coloring, so that the glaze shows up as red rather than a pink color.
These cake pops taste absolutely delicious! With a moist cake layer deliciously coated with white chocolate, these cake pops have the perfect amount of flavor and sweetness. Vanilla cake and white chocolate go so well together, so everyone will love these treats. In addition, these cake pops are more mild, so younger kids will like them as well.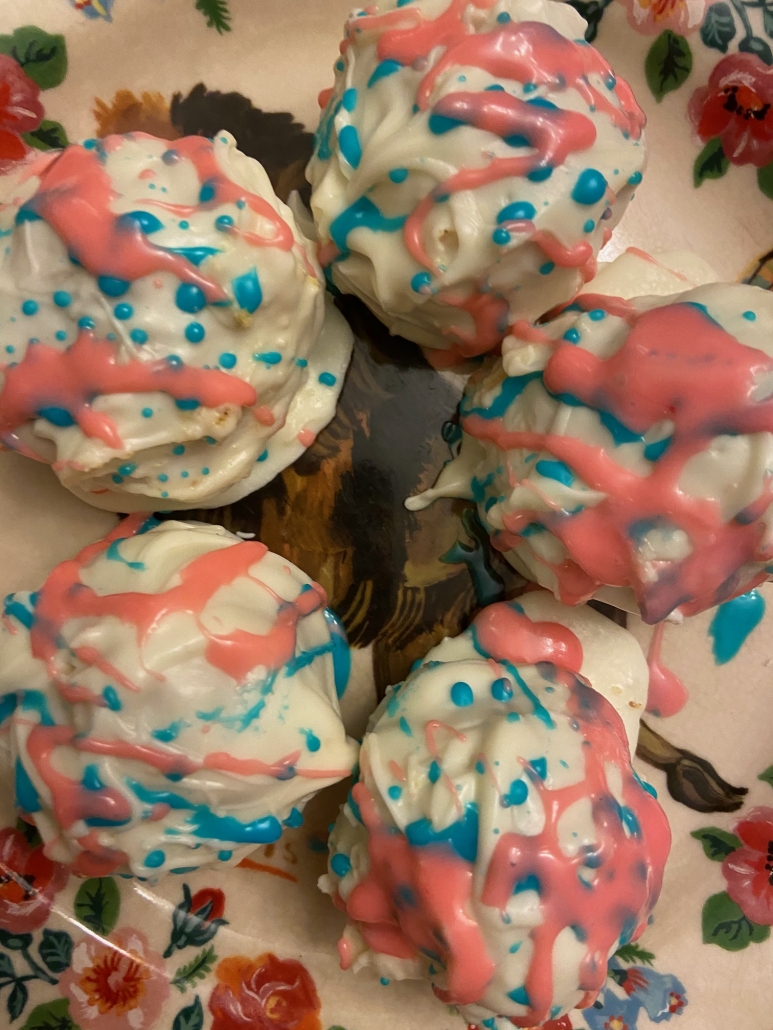 These red white and blue cake pops are so easy to make! First, bake a vanilla cake box mix.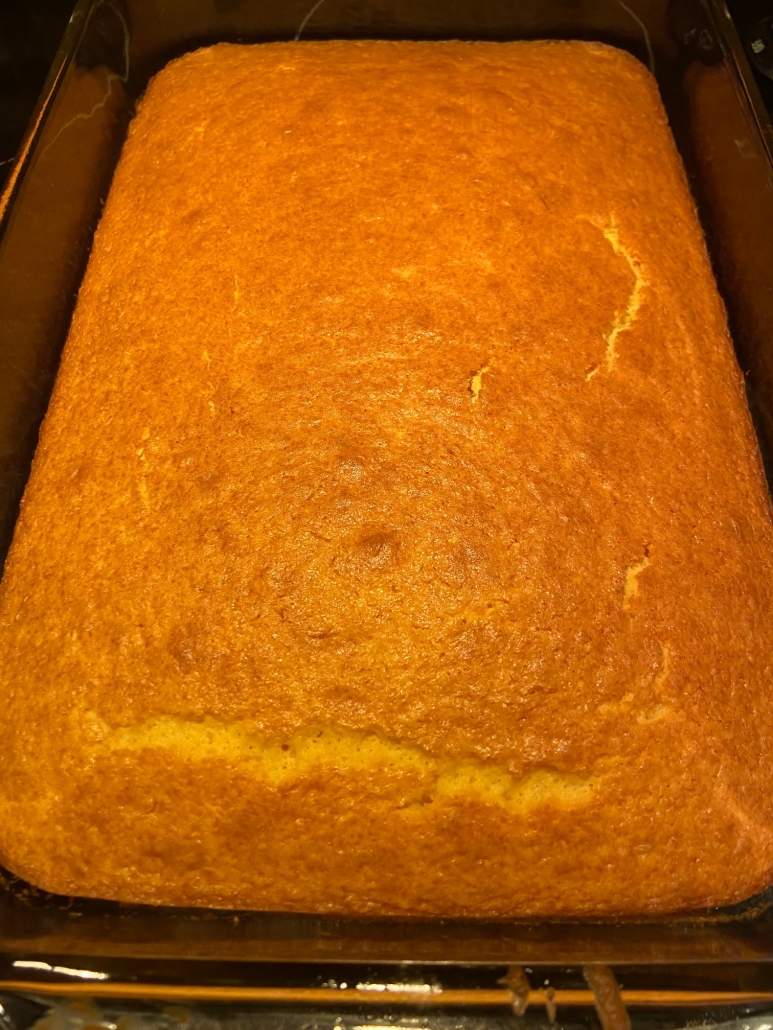 Then, crumble with your hands.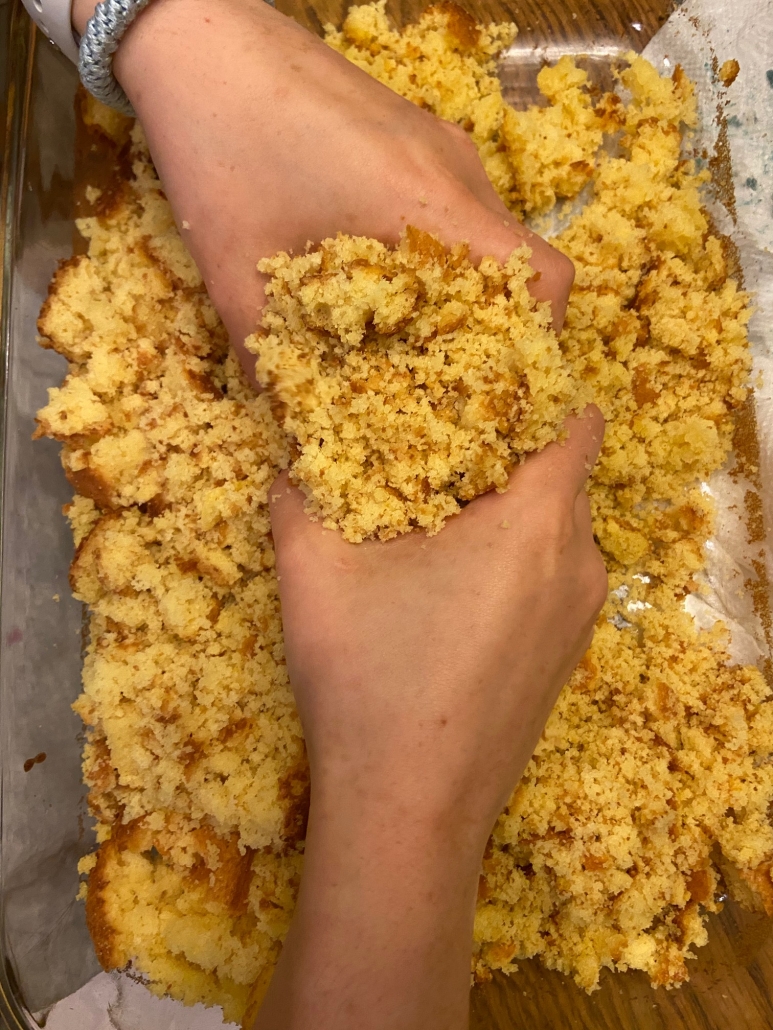 After add and mix in the frosting into the crumbled cake.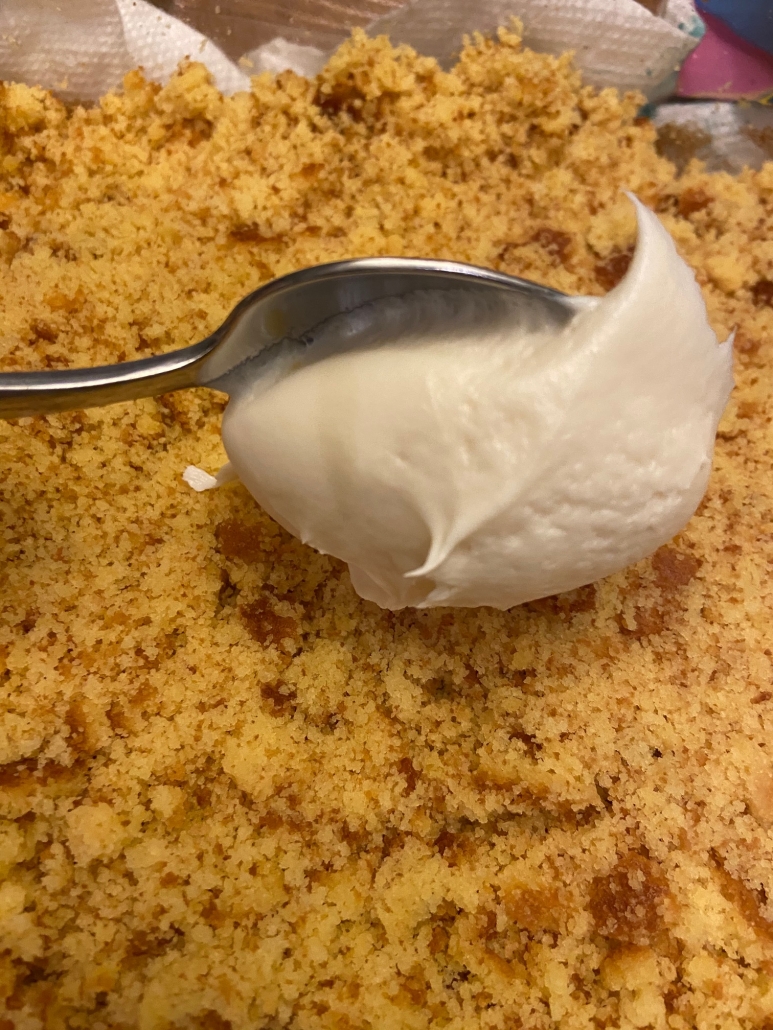 Then roll into balls and dip in white chocolate.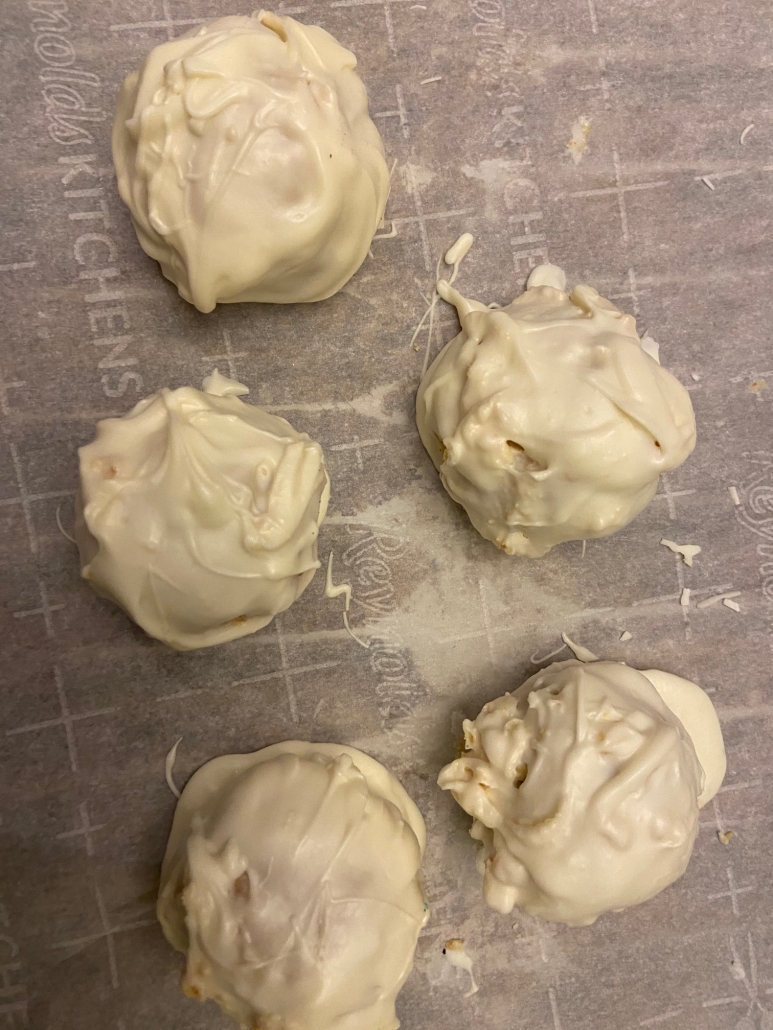 Finally add the glaze and your done! These cake pops are so easy that anyone of any experience can make them! In addition they are very fun to make, and you can really get creative while making these.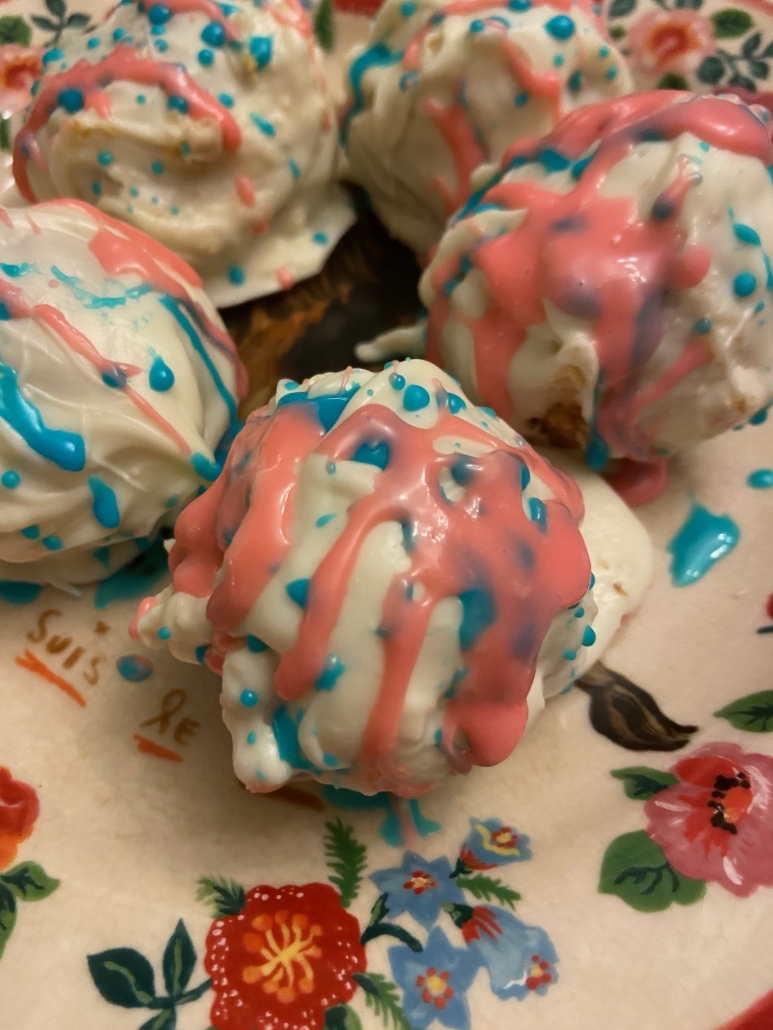 These red, white, and blue cake pops are the absolute perfect dessert for the 4th of July! Everyone will love these tasty cake pops.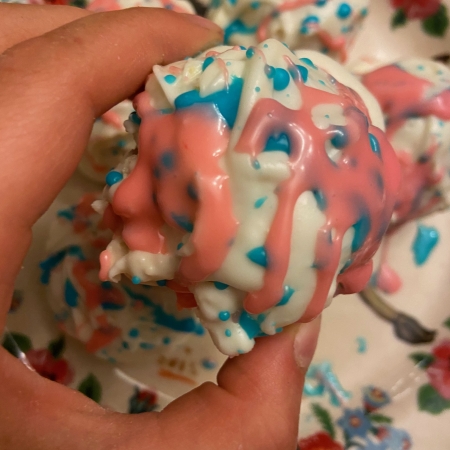 Red White and Blue Cake Pops
These delicious red, white and blue cake pops are so festive, cute, and tasty! With a delicious vanilla cake and a sweet white chocolate layer on top, you will be obsessed with these cake pops.
Ingredients
1

box

vanilla/yellow cake mix

1/2

cup

vegetable oil

3

eggs

1

container

vanilla frosting

3

cups

white chocolate chips

1

cup

powdered sugar

1

tbsp

milk

red food coloring

blue food coloring
Instructions
Prepare the cake mix according to the box. Put in a pan and bake as the box says.

Allow the cake to cool for 15 minutes.To speed up this process, you can cut a slit in the middle of the cake to allow the hot air out.

With clean hands, put the cake into a large bowl and crumble it.

Slowly add in the container of frosting and mix. The mixture should turn into a thick, dough like ball.

Divide the cake pop dough into medium sized balls.

In a microwave-safe bowl, melt the white chocolate until fully melted. Line a tray with parchment paper, and dip the cake pop balls into the white chocolate until it is fully incorporated. Place on the tray.

At this point in time, you can also put cake pop sticks in the cake pops. Set them aside.

Grab two small bowls, and divide the powdered sugar evenly between them. Slowly add milk and mix until the mixture resembles a thick soup. Do not add too much milk.

Add in the food coloring until desired color and mix.

With a spoon, drizzle the glaze on the cake pop, moving it in a zig-zag motion.

Refrigerate till solid and then enjoy.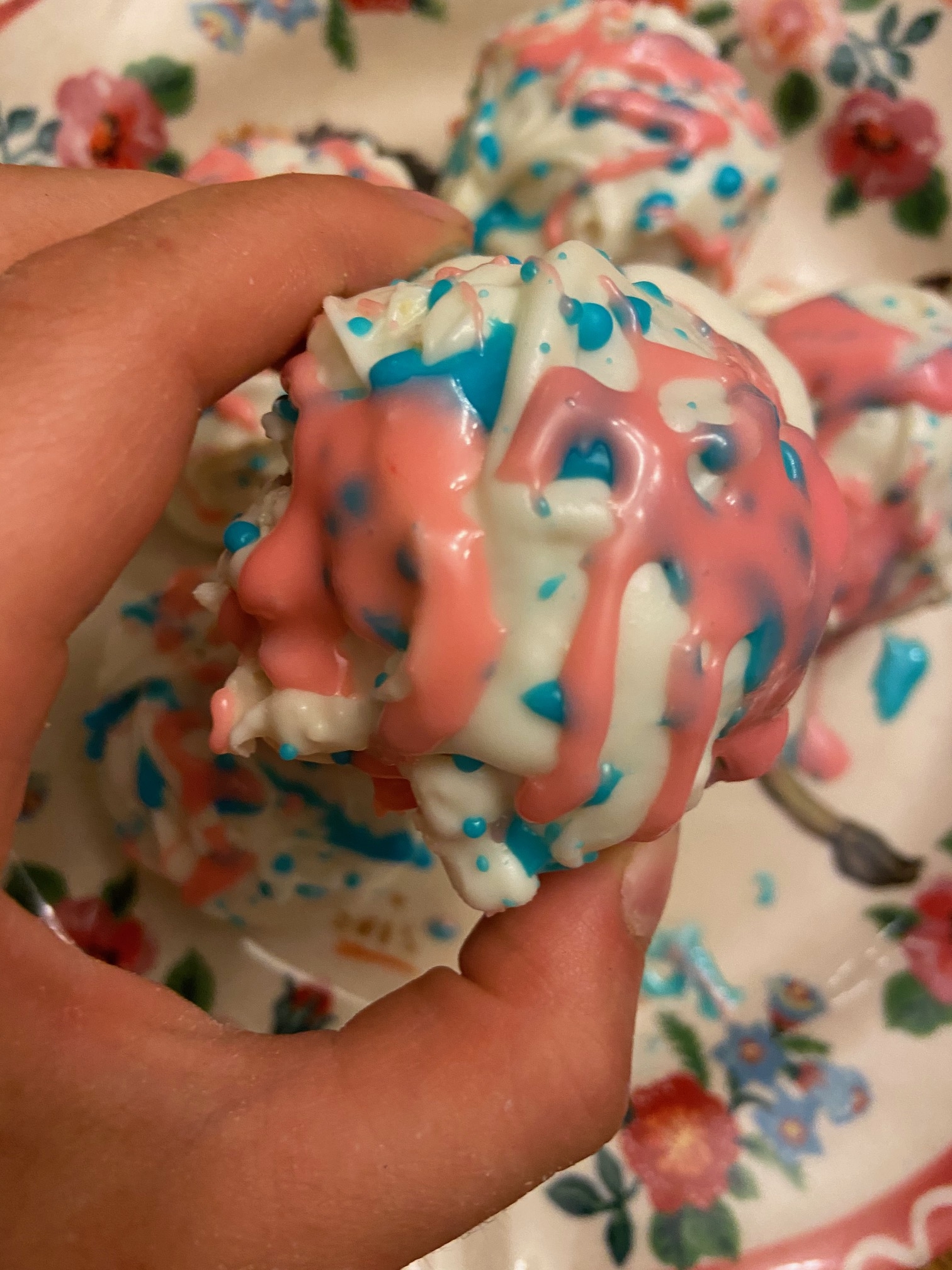 https://vibrantguide.com/wp-content/uploads/2020/06/red_white_blue_cake_pops-rotated.jpg
2016
1512
Anna
https://vibrantguide.com/wp-content/uploads/2019/01/logo2.png
Anna
2020-06-30 07:16:43
2020-06-30 19:56:07
Red White And Blue Cake Pops