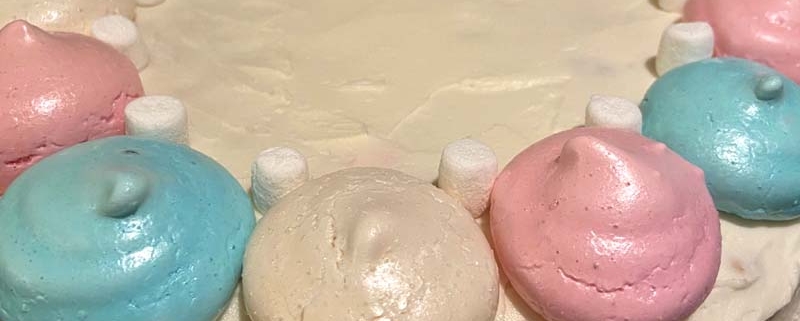 What's better than lucky charms? Lucky charms in a cake! This easy lucky charms cake is made up of two layers of delicious lucky charms bars, sweet vanilla frosting, light and fluffy meringues, and cute little mini marshmallows. This cake will soon be your new favorite!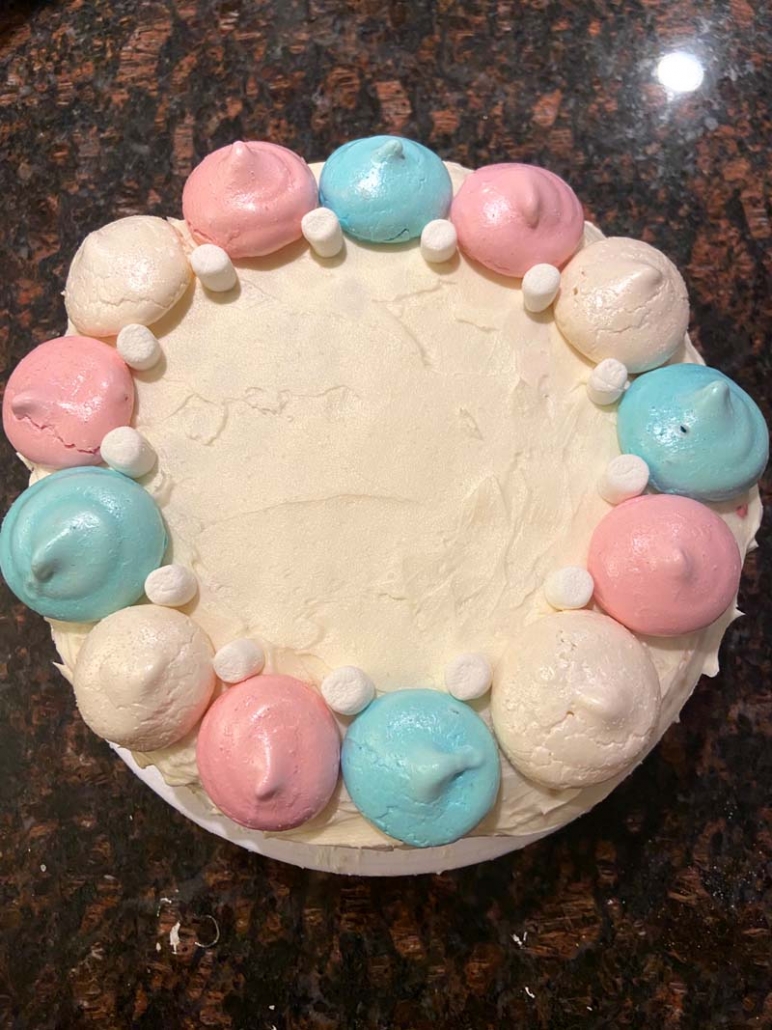 To start, your going to want to melt marshmallows and butte, and mix with the lucky charms cereal. Your going to place the mixture into 2 9 inch non-stick pans, and wait for them to cool.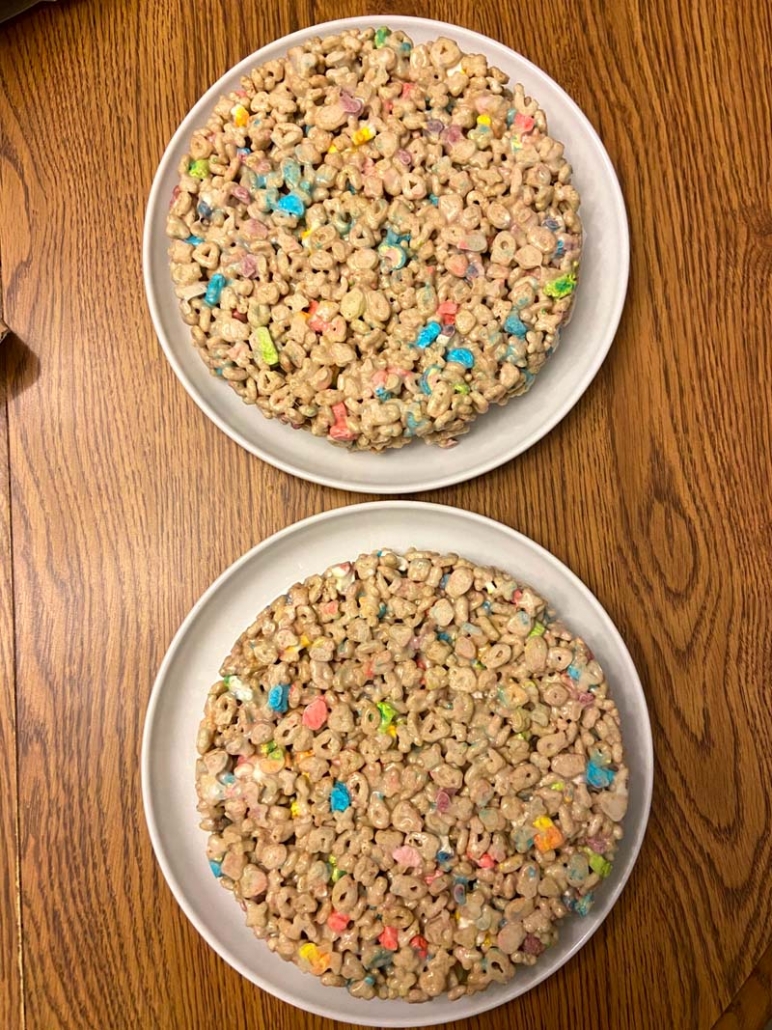 After waiting for them to cool, take a layer of cake, and spread a layer of vanilla frosting on it.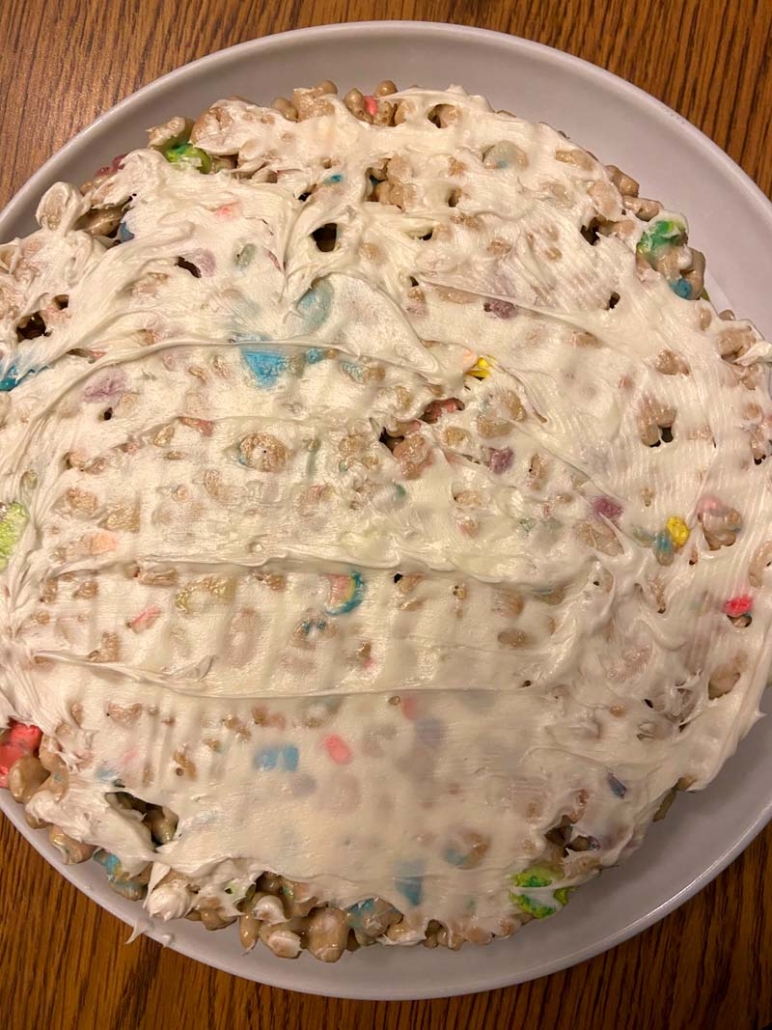 Afterwards, place the other layer on top. Then, frost the entire cake including the sides. You may need to use a thicker layer so that the cake is even.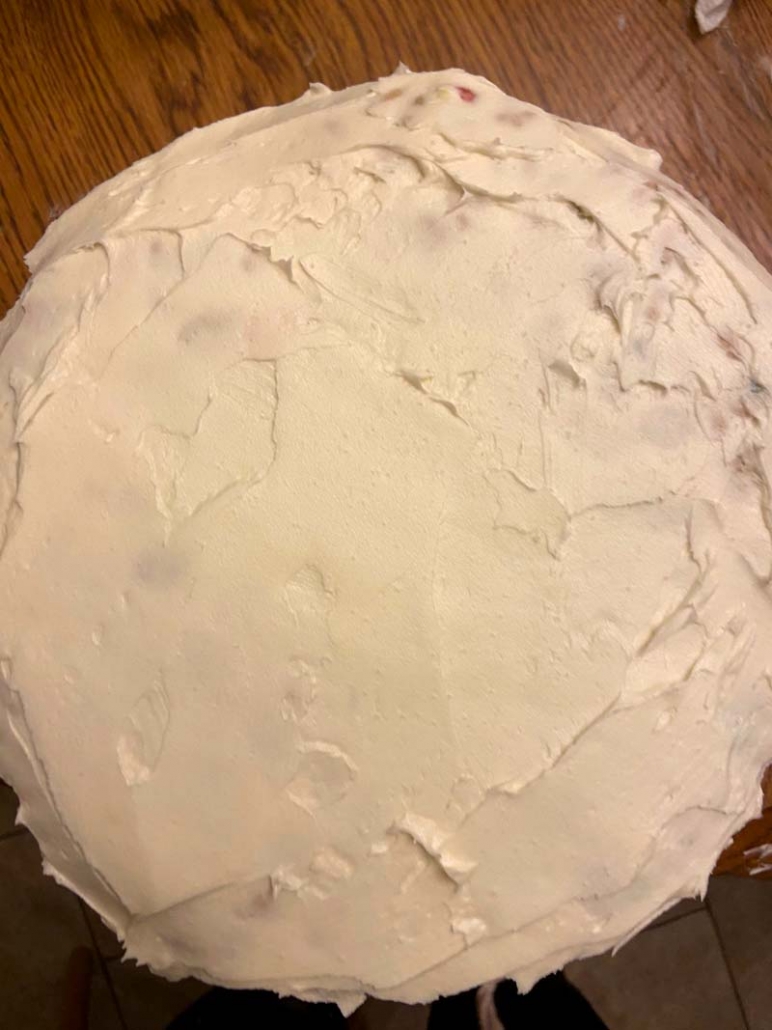 After the cake is frosted and smoothed out, add the meringues and mini marshmallows around the edges of the cake. You can either buy meringues or make them using my Heart Shaped Meringue Cookies recipe!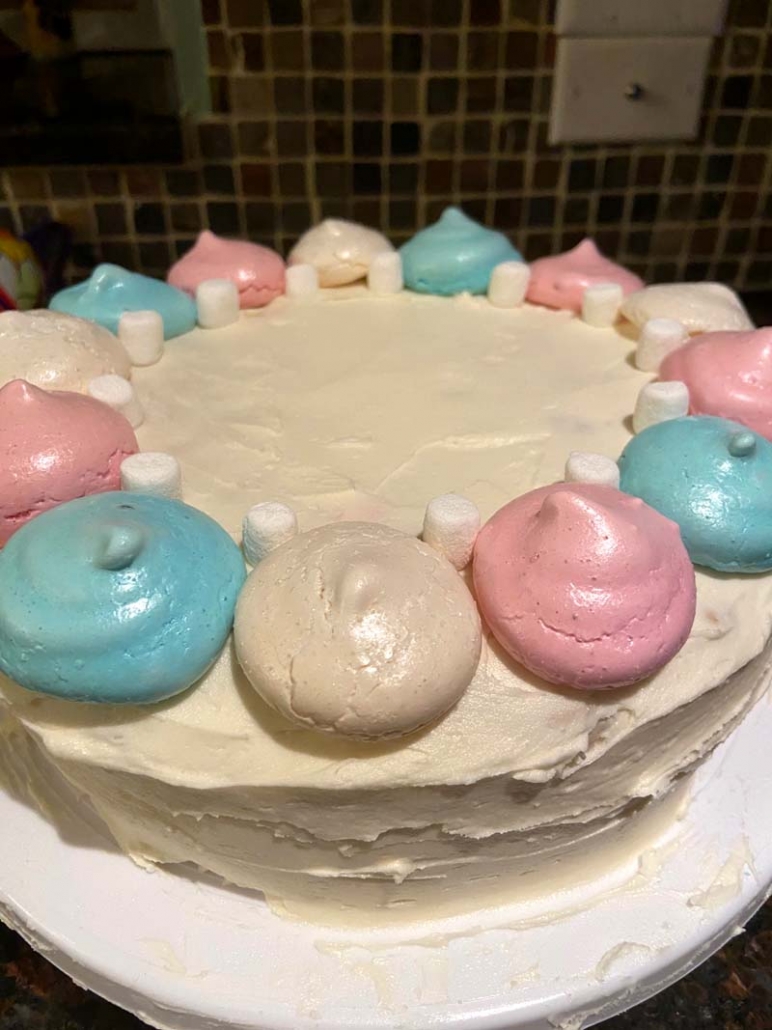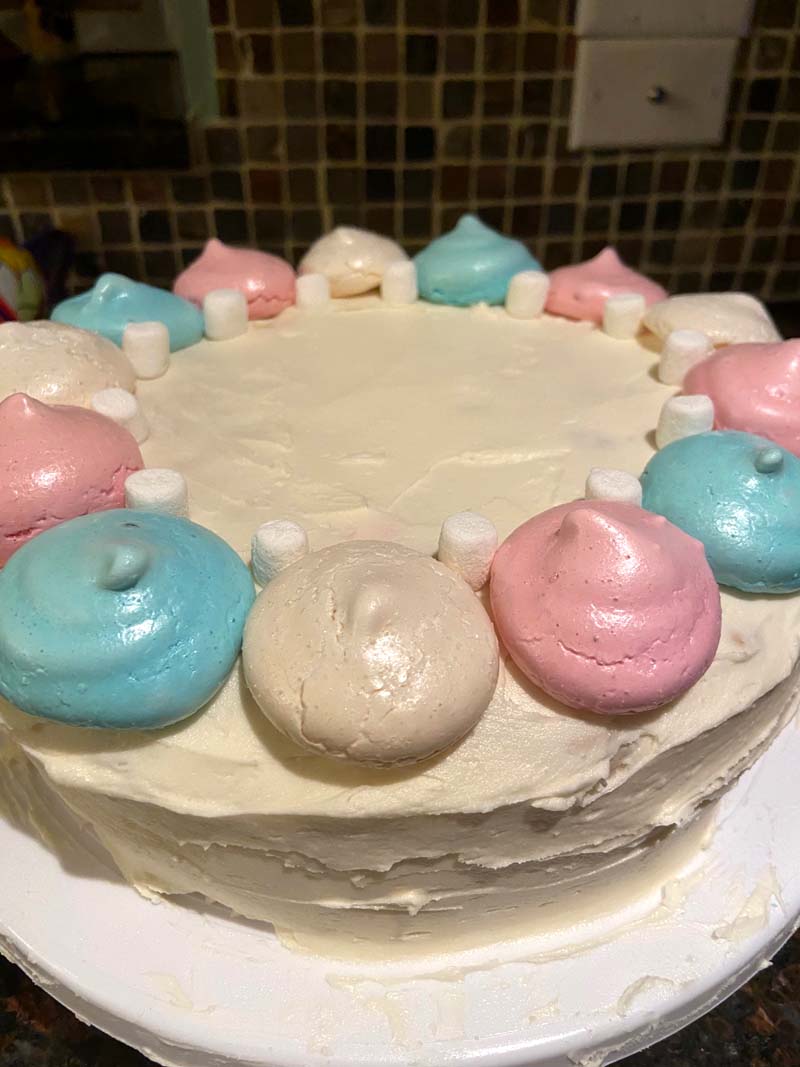 This lucky charms cake will leave everyone wanting more! The best part of this cake is that it is not your typical birthday cake. While chocolate and vanilla sponge cakes are delicious, they get old quickly. This lucky charms birthay cake is very unique and absolutely delicious! If you have a kids birthday coming up, this is the perfect cake to make them! Everybody loves lucky charms!
You can also use different types of cereal instead of lucky charms. If the cereal is a cheerio-based cereal such as fruit-loops or honey-nut cheerios, you can use those for different flavors! Get creative with this awesome cereal cake!
I guarentee you, you wil absolutely love this delicious lucky charms cake. It looks great, tastes great, and is SO ADDICTING!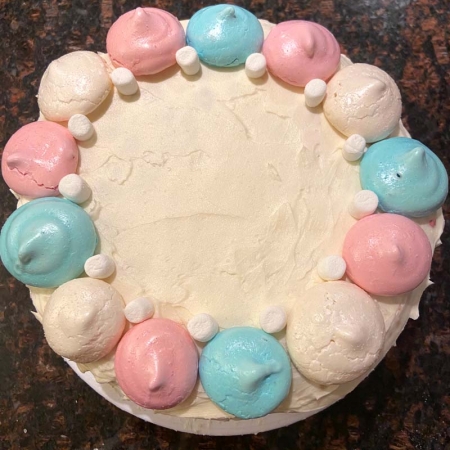 Lucky Charms Cake
This lucky charms cake recipe is amazing! Make a cake using lucky charms cereal, frost it with canned frosting and decorate with merengues on top! This lucky charms cake is always a hit!
Ingredients
1/4

cup

butter

4

cups

mini marshmallows

5

cups

lucky charms cereal

1

can

white frosting

merengues

store-bought or homemade (see recipe in notes)

mini marshmallows

for decoration
Instructions
Spray a round 9-inch non-stick baking dish with cooking spray (or line with parchment paper).

Put butter in a large microwave-safe bowl and melt it in a microwave. Add mini-marshmallow and mix until combined. Microwave for 1-2 minutes in 30-second increments, until the marshmallows are fully melted.

Add lucky charms cereal to the melted butter and marshmallow mixture, and mix until combined.

Put the lucky charms mixture in a 9-inch pan and smooth the top. Refrigerate for 1-2 hours, or until solid.

Remove the lucky charms cake from the pan and put on a plate. Frost with the white frosting. Add meringues and mini-marshmallows on top to decorate as shown on the picture.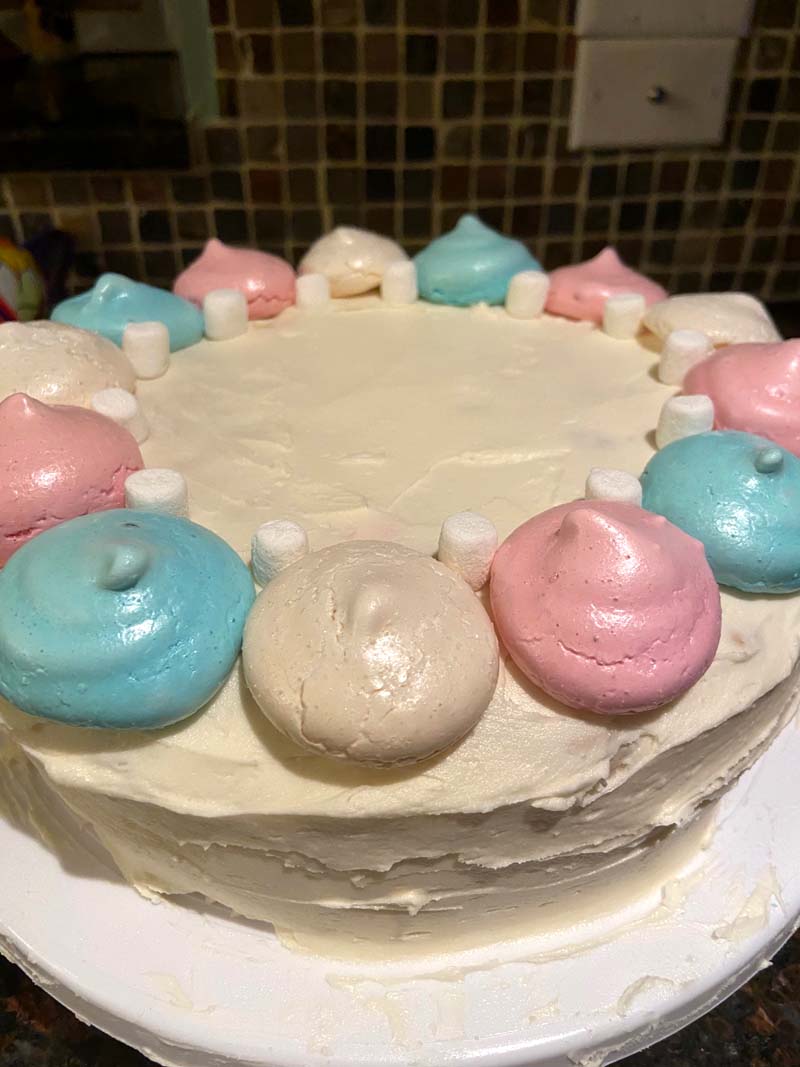 https://vibrantguide.com/wp-content/uploads/2020/07/lucky_charms_cake_decorated.jpg
1067
800
Anna
https://vibrantguide.com/wp-content/uploads/2019/01/logo2.png
Anna
2022-07-26 20:55:22
2022-07-26 20:55:22
Lucky Charms Cake Recipe