Fat Rosie's Review – Best Mexican Food

I don't know about you, but I love Mexican food! Fat Rosie's provides not only the best Mexican food, but the best dining experience. This trendy and upbeat restaurant is an absolute must try for absolutely anyone.
As soon as you walk into Fat Rosie's your mood instantly brightens. The colorful decorations inside the restaurant create such a fun atmosphere. When I went, there was also live music playing which I also loved. There is nothing better than getting to listen to a live guitar player while eating your food. Overall, this restaurant truly provides a unique atmosphere that oftentimes is uncommon for such big restaurants.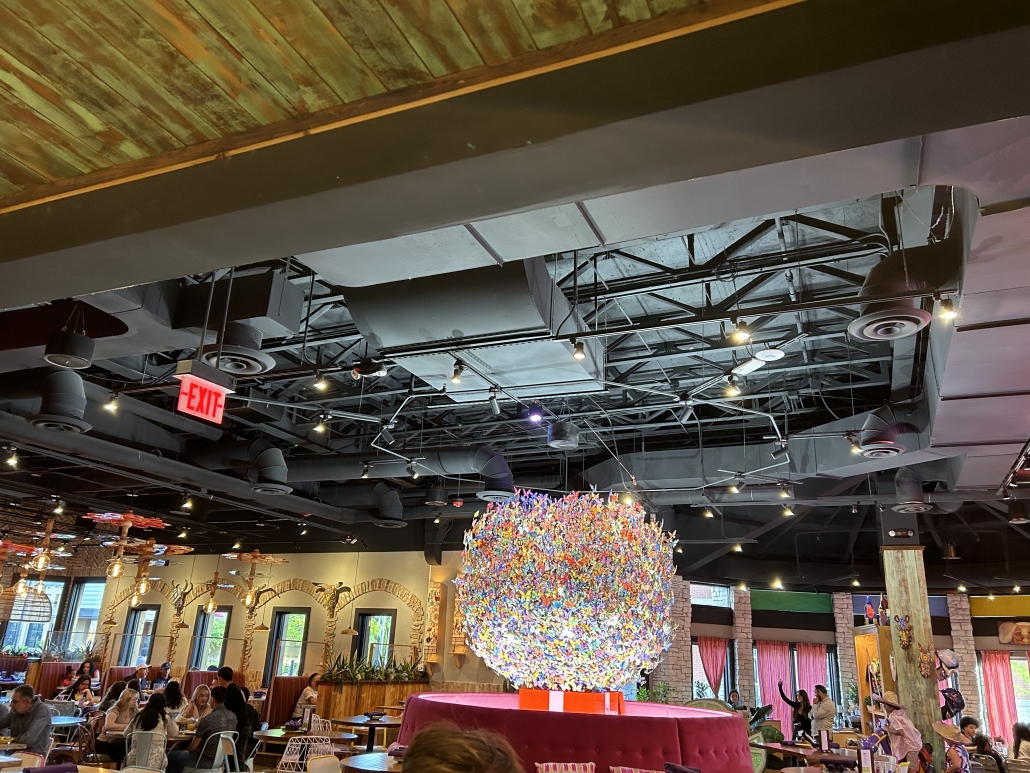 I went on a Sunday night, so the restaurant was pretty busy. The people definitely add to all of the liveliness, and the waiters are all super friendly. You also don't have to wait for your food to arrive for too long, the service is great! A few people in the restaurant were celebrating their birthdays, and the waiters all came and sang to them. Fat Rosie's is one of those restaurants you must go to if you're celebrating a birthday.
Fat Rosie's also features a happy hour if you are interested in great food deals. They also have cheap and very large drinks if you are interested.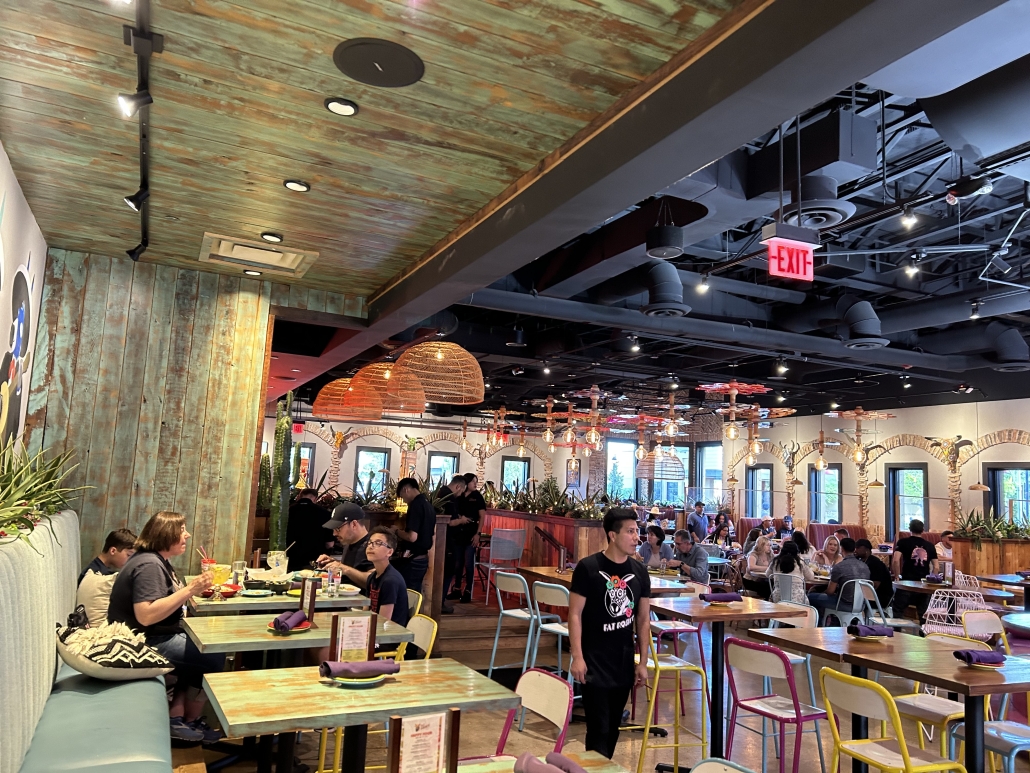 As my appetizer, I got this mole dish. The mole was fantastic and so flavorful! I highly recommend it.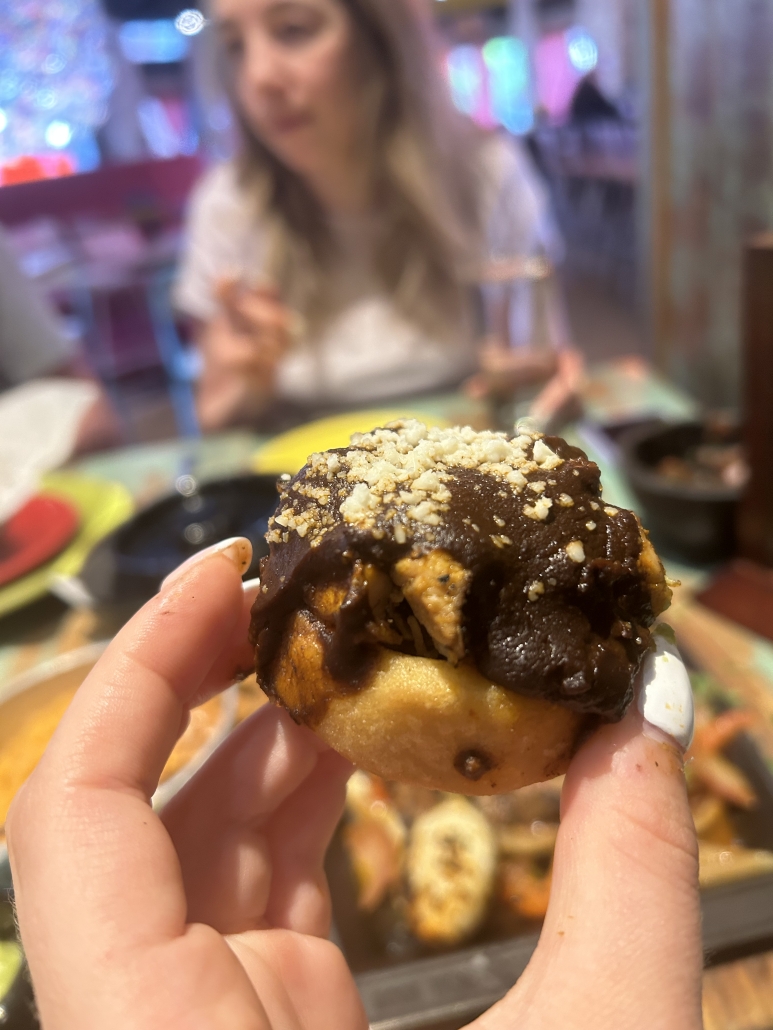 I split a few different main courses, and the first were these incredible enchiladas. They were so flavorful and tasted very authentic. The portion was also great, there was enough food to take home.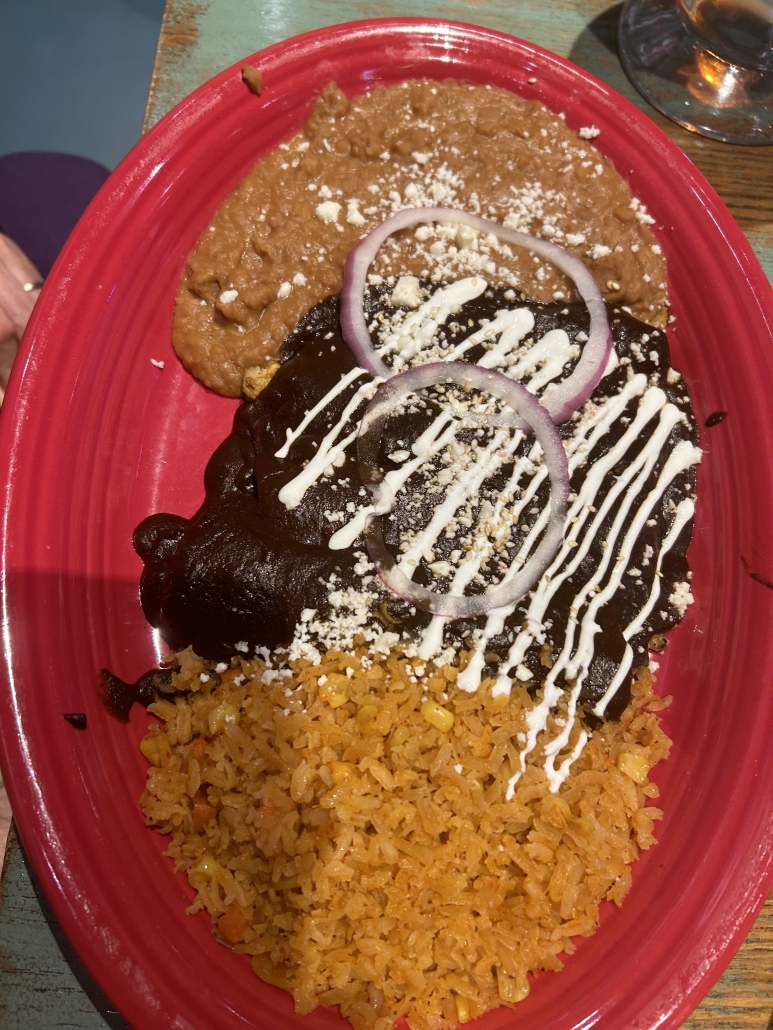 Now for my favorite food: the fajitas. If you come here, you absolutely NEED to try the steak fajitas. They came with a generous portion of vegetables and sides and the steak was cooked perfectly. There were also plenty of tortillas that tasted so soft and fresh. Fajitas are one of my go-tos at Mexican restaurants, and these were one of the best I've ever had. If you come to Fat Rosie's make sure to try the steak fajitas!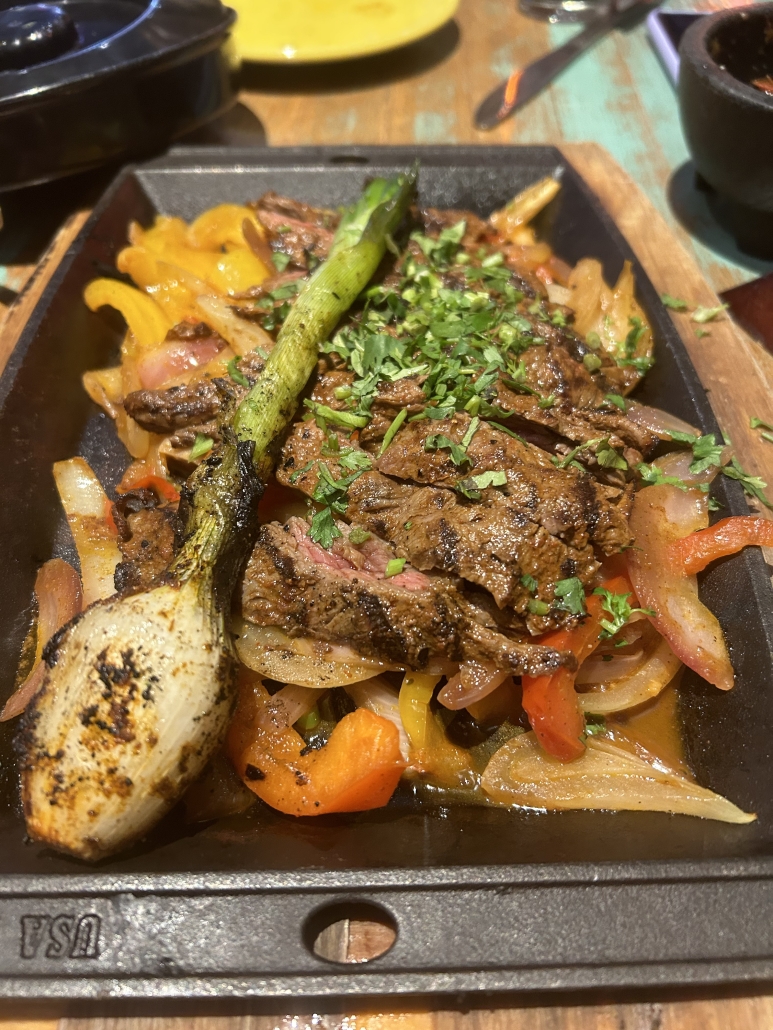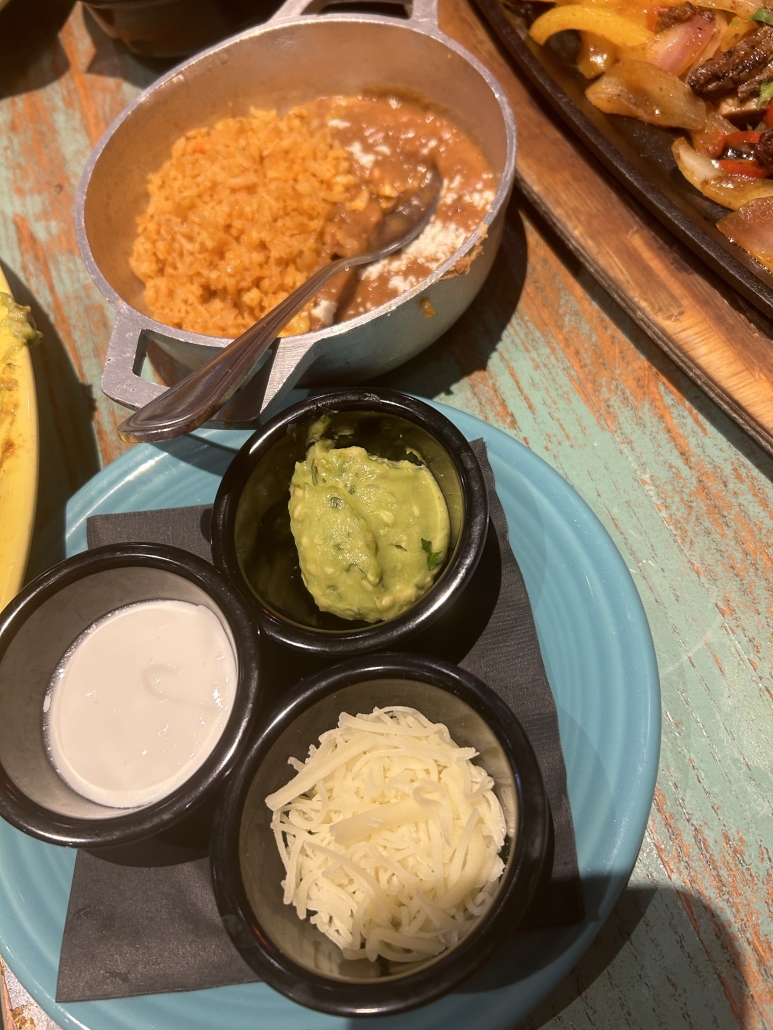 Overall, from the restaurant decorations, to the service, to the delicious food I loved Fat Rosie's. It is definitely a great restaurant to come to with friends or if you are celebrating a birthday! Make sure to check out the happy hour as well. Fat Rosie's definitely makes my top favorite Mexican restaurants of all time.
https://vibrantguide.com/wp-content/uploads/2023/05/IMG_1149-scaled.jpeg
2560
1920
Anna
https://vibrantguide.com/wp-content/uploads/2019/01/logo2.png
Anna
2023-05-29 20:10:00
2023-05-29 20:10:00
Fat Rosie's Review – Best Mexican Food