Best Evanston Coffee Shops – Colectivo Coffee

I don't know about you, but I am always on the lookout for new trendy coffee shops. I am definitely pretty picky about my coffee, so it takes a lot to impress me. Colectivo coffee, however, checked ALL of the boxes. Located right in downtown Evanston, Colectivo Coffee has a bustling and cheerful atmosphere, incredible coffee and drinks, and delicious food.
I love studying in warm and upbeat atmospheres with a delicious drink in my hand. Colectivo Coffee is one of my go to spots for getting work done. Although usually pretty busy, you can always grab a table. My favorite spot is by the window where I can see all of downtown Evanston. Colectivo Coffee is typically filled with students from Northwestern and other local schools studying, which goes to show that people love the environment that Colectivo Coffee provides. Colectivo Coffee also has complimentary still and sparkling water which is a very nice touch.
Another thing I love about Colectivo Coffee is how friendly and attentive to detail all of the staff are. If your anything like me, you know how frustrating a coffee made incorrectly is. Despite my slightly complicated orders, baristas at Colectivo Coffee have made my drink correctly and quickly every time. No coffee remakes here!
I am one of those people who get the same few things every time, but there are truly so many delicious food and drink options here. If you're not into coffee, there are tons of teas and healthy smoothies to choose from. There are also the signature seasonal drinks which are a super popular choice. And if you're looking for lunch, Colectivo Coffee has tons of options. The sandwiches are delicious, and there are also plenty of pastries if you're just looking for a snack.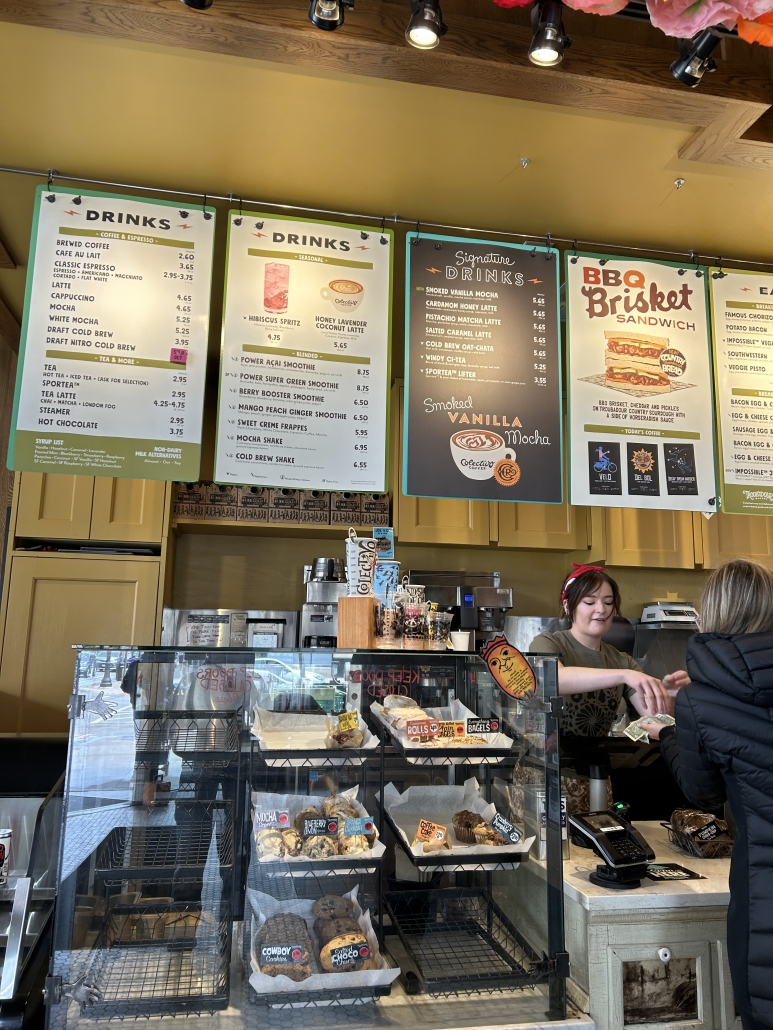 Like I said before, Colectivo Coffee is absolutely phenomenal. I always get the same drink from here – a cold brew with almond milk and a little bit of strawberry syrup. I HIGHLY recommend this drink, it's the perfect bit savory and sweet. The coffee here is flavorful, rich, and strong, but it isn't burnt at all. The coffee also comes in a cute cup, and there are sugar packets and milk that you can add to it.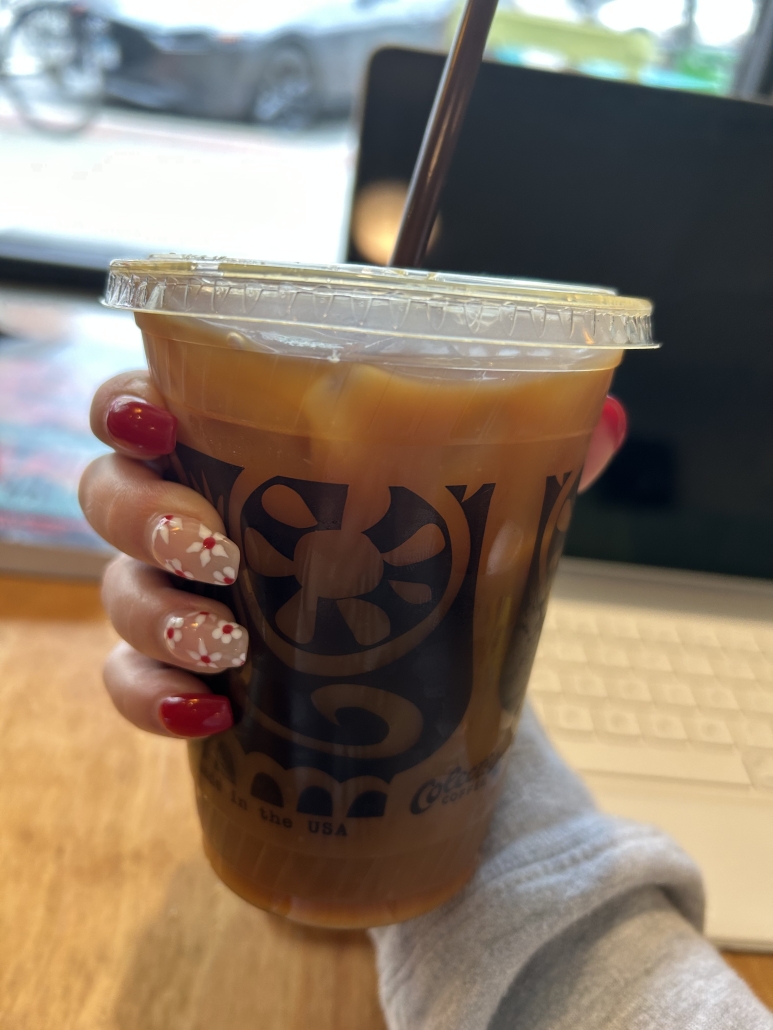 The food here is great, but my favorite is definitely the avocado toast. It makes for the perfect snack and is super filling and healthy. The pickled cabbage on top is SO good and overall this is one of my favorite avocado toasts.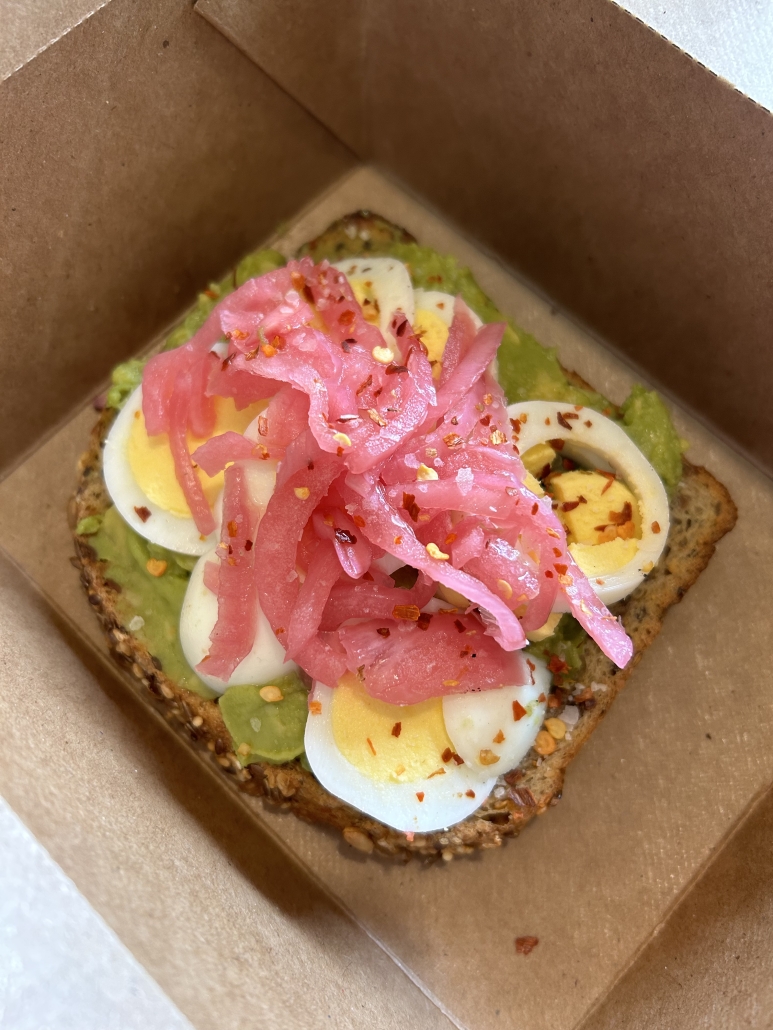 If you are in Evanston, you need to try Colectivo Coffee. From the environment to the food to the star of the show – the coffee, you need to try it. Enjoy your next delicious coffee!
https://vibrantguide.com/wp-content/uploads/2023/05/IMG_9389-scaled.jpeg
2560
1920
Anna
https://vibrantguide.com/wp-content/uploads/2019/01/logo2.png
Anna
2023-05-28 22:06:27
2023-05-28 22:06:27
Best Evanston Coffee Shops – Colectivo Coffee