Riu Playacar All-Inclusive Hotel In Mexico

Riu Playacar All-Inclusive Hotel in Mexico
I stayed in hotel Riu Playacar this past March and I had a great experience! This review will answer all of your questions about hotel Riu Playacar.
RIU Playacar Beach
The Riu Playacar beach is absolutely gorgeous, and its waters are clear, swimmable, and blue. This beach features tons of palm trees, a drink service, and plenty of chairs that workers will set up for you. The one problem I found with the beach was a lack of shade if you are looking for it. There is shade by the pool though.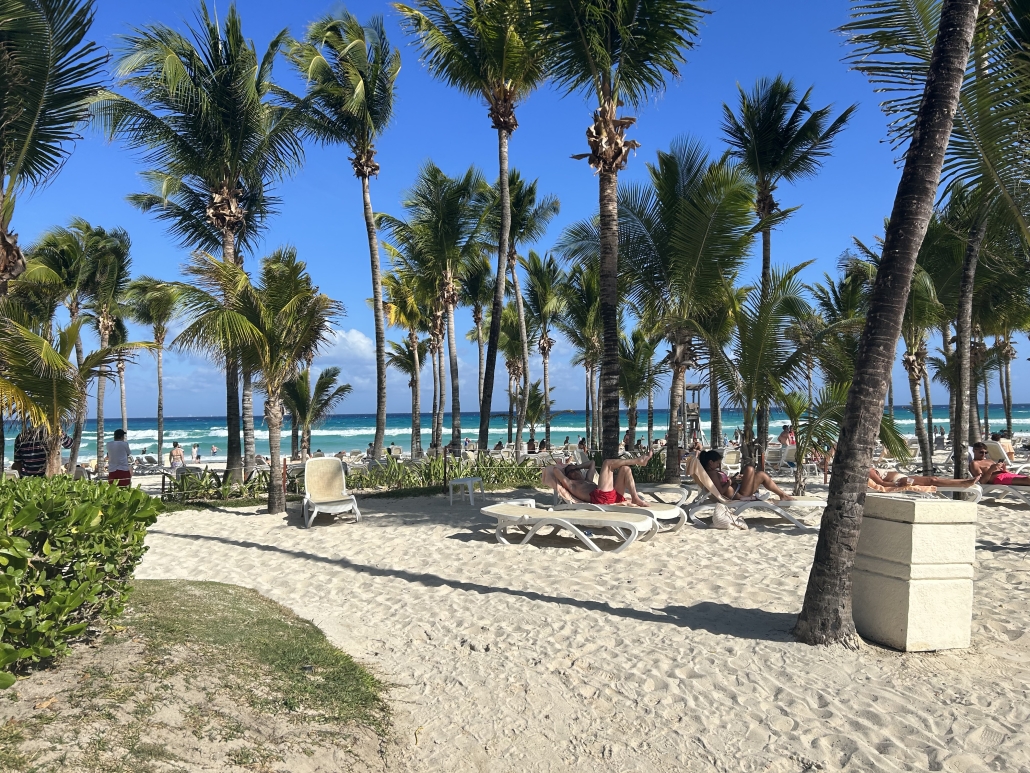 Riu Playacar beach is connected to a series of beaches in other resorts. You pretty much have access to all of these beaches, and a fun activity is exploring each beach. There are also different water activities on each beach, so stay on the lookout for that.
RIU Playacar Pool
RIU Playacar offers two big pools with seating and warm water. The pools have clean water and are generally pretty popular.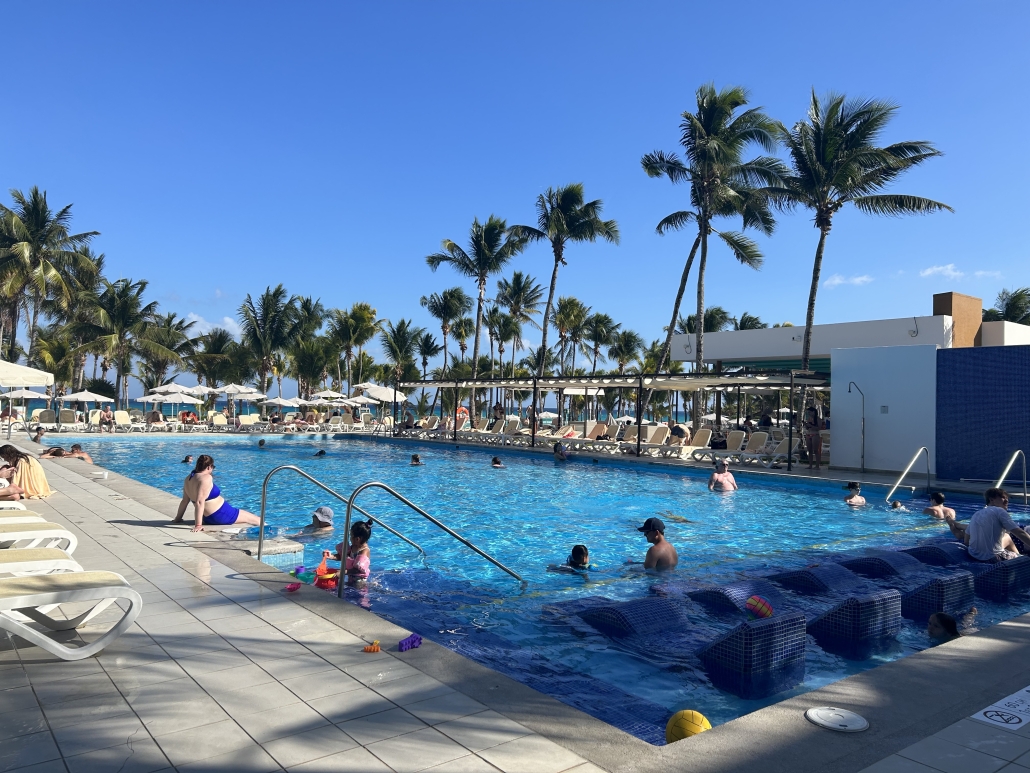 There is plenty of seating by the pools, and there are various shaded areas as well. There is also a poolside food and drink service with a full menu. Perfect for when you want to have lunch or some drinks by the pool!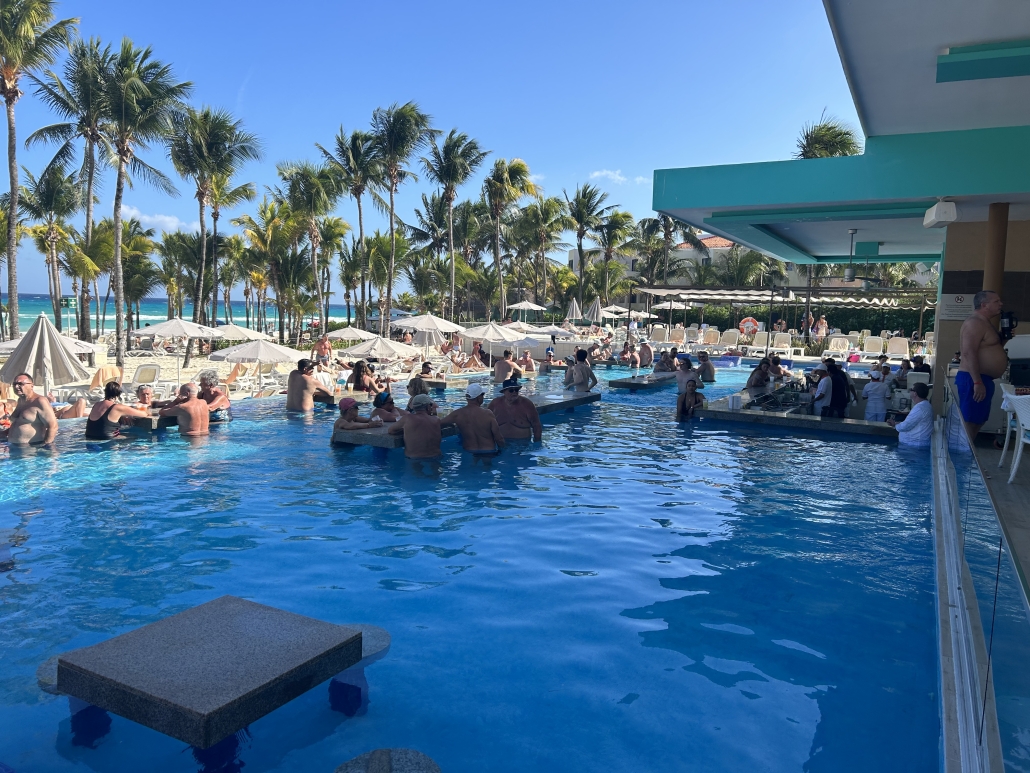 The pool bar is another fun and popular location. Drinks are all included! The bartenders are very friendly and pretty quick too! There is usually seating by the bar.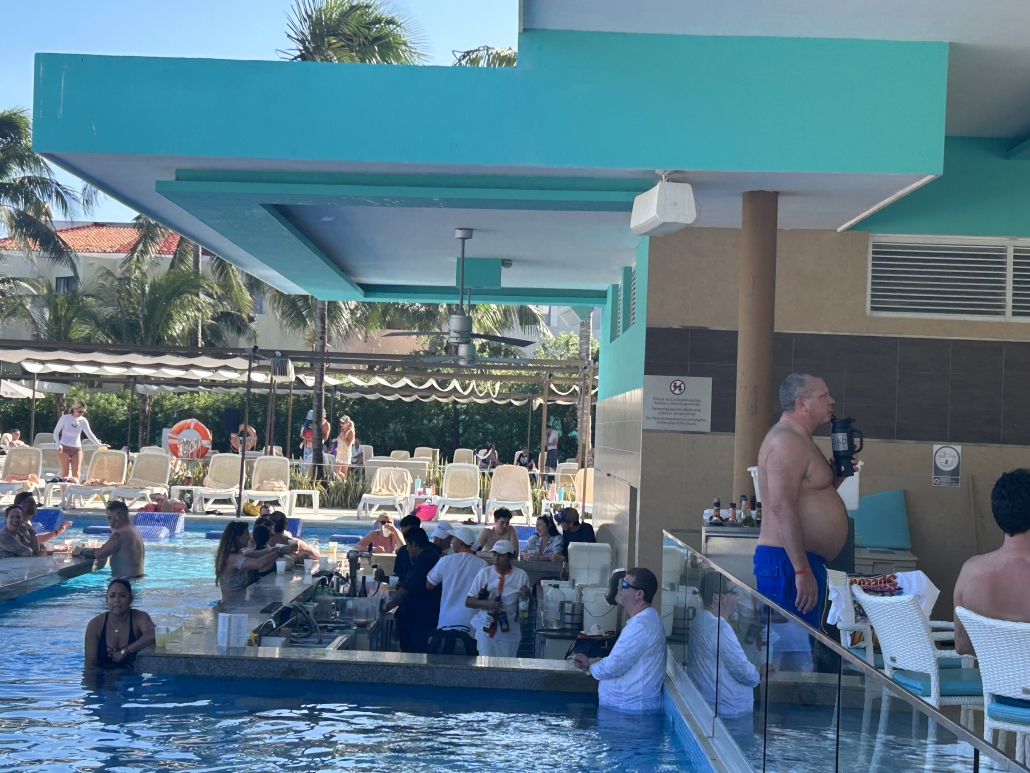 RIU Playacar Entertainment
I've been to a few different resorts in Mexico, and RIU Playacar offers the best entertainment from all of the ones I have been to.
RIU Playacar hosts tons of fun activities by the pool every day including water workouts, games, and – my personal favorite – foam parties!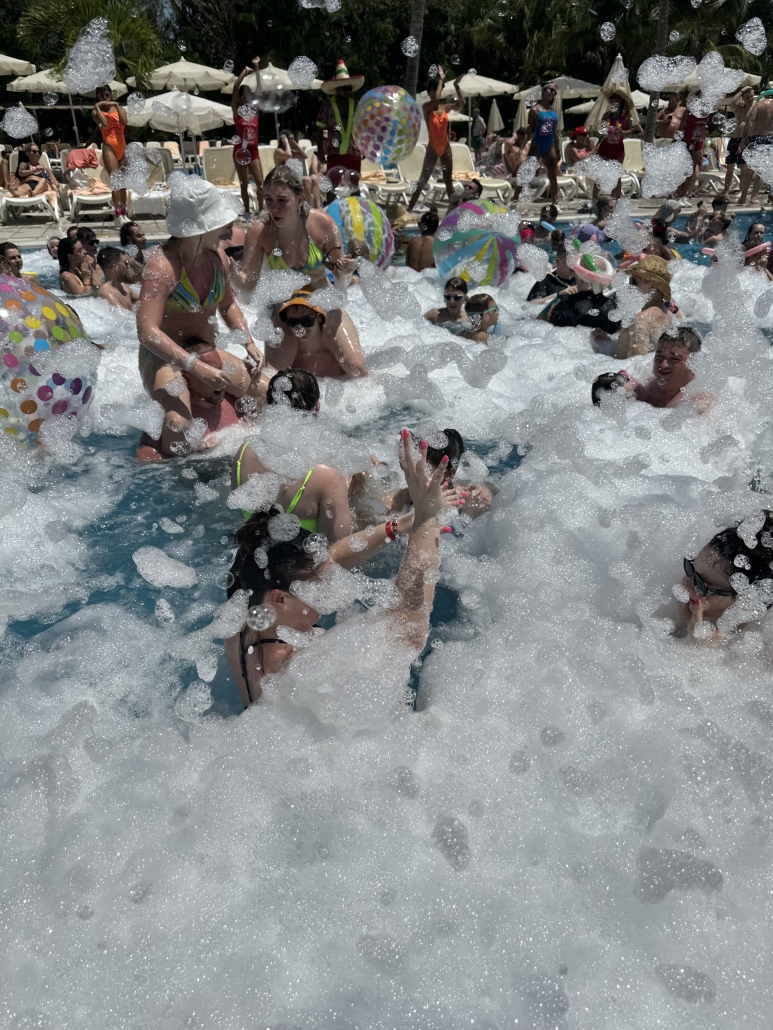 There are also the typical night shows with singing and dancing. Those are pretty good and great for families to enjoy.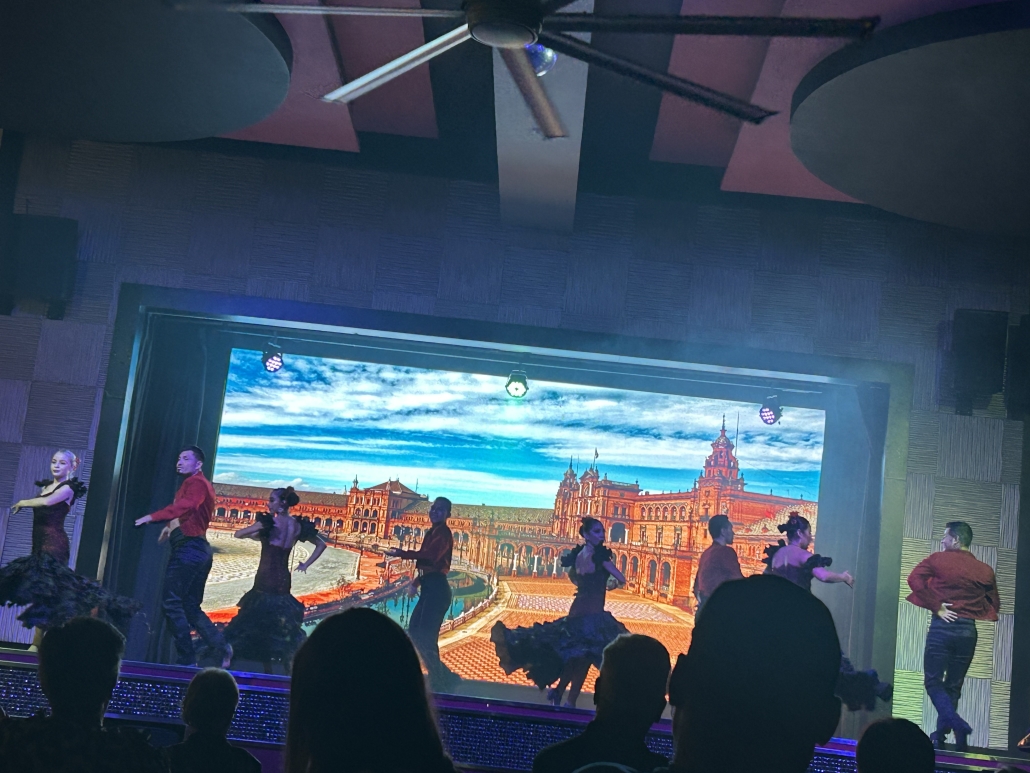 Riu Playacar also offers several water activities! There is free boogie boarding, and there are banana boats and jet skis for rent. These water activities can occupy you for the whole day.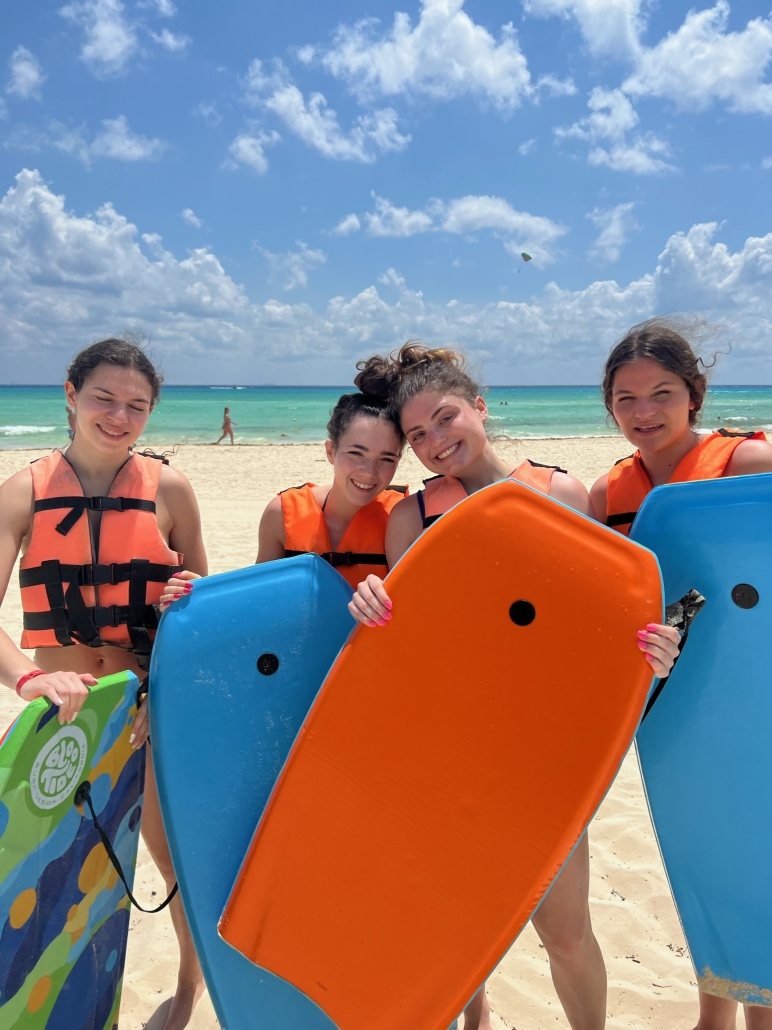 There is also 1 or 2 RIU Parties a week where there are drinks and a DJ. The RIU Party was one of my favorite events at this resort. The RIU Party was hosted in RIU Tequila which is about a 5 minute walk from the resort. There were organized groups of walkers to get there and back from the resort.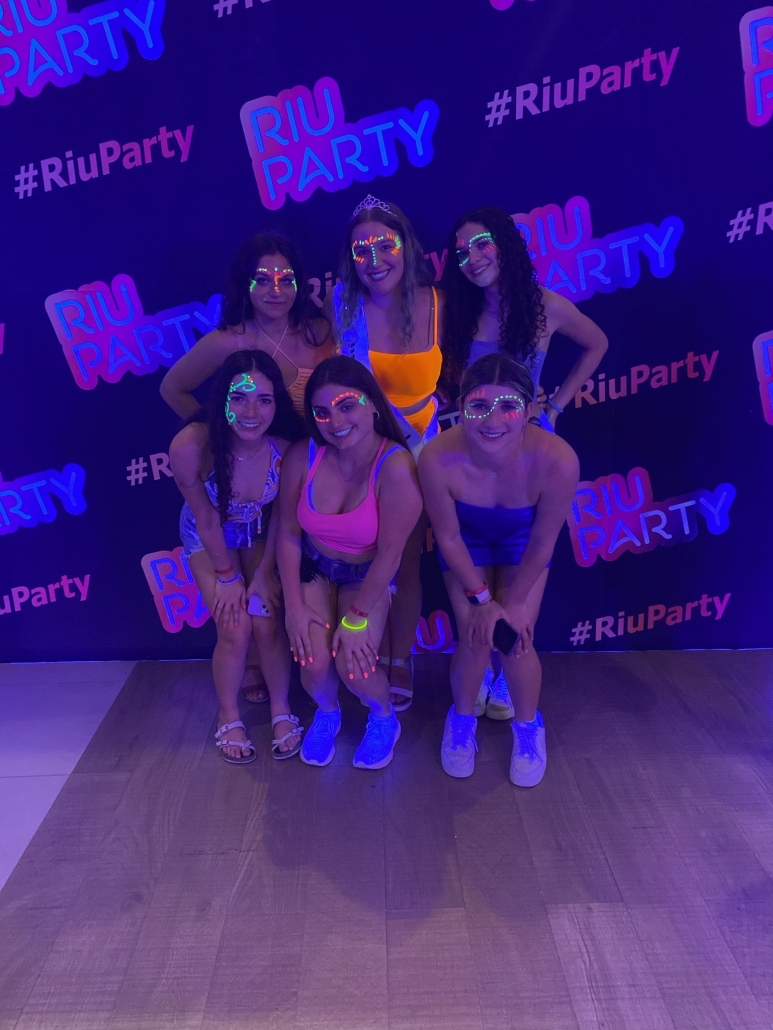 RIU Playacar Age Group
RIU Playacar consisted of mostly families. There were not many teenagers or young adults at the resort, and it wasn't too loud or crowded.
RIU Playacar Food
The RIU Playacar food is very good! The buffets offer a wide variety and selection for people of any ages. Most of the food is labeled for allergies as well.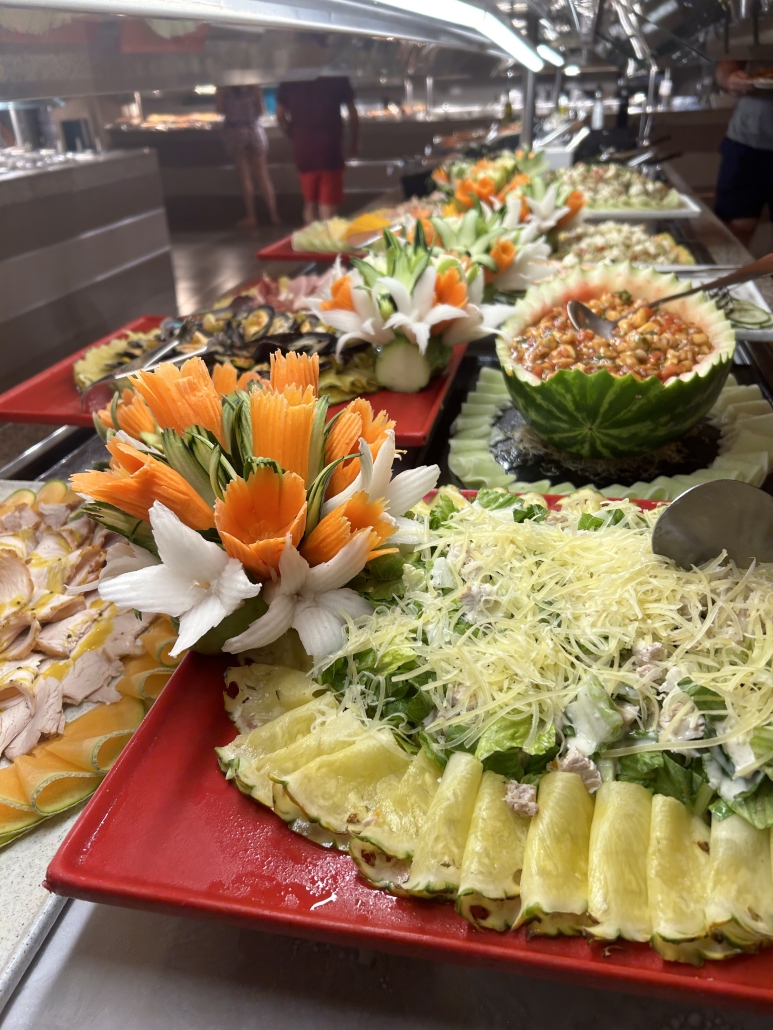 Desserts are also great, and there is a chocolate fountain every night.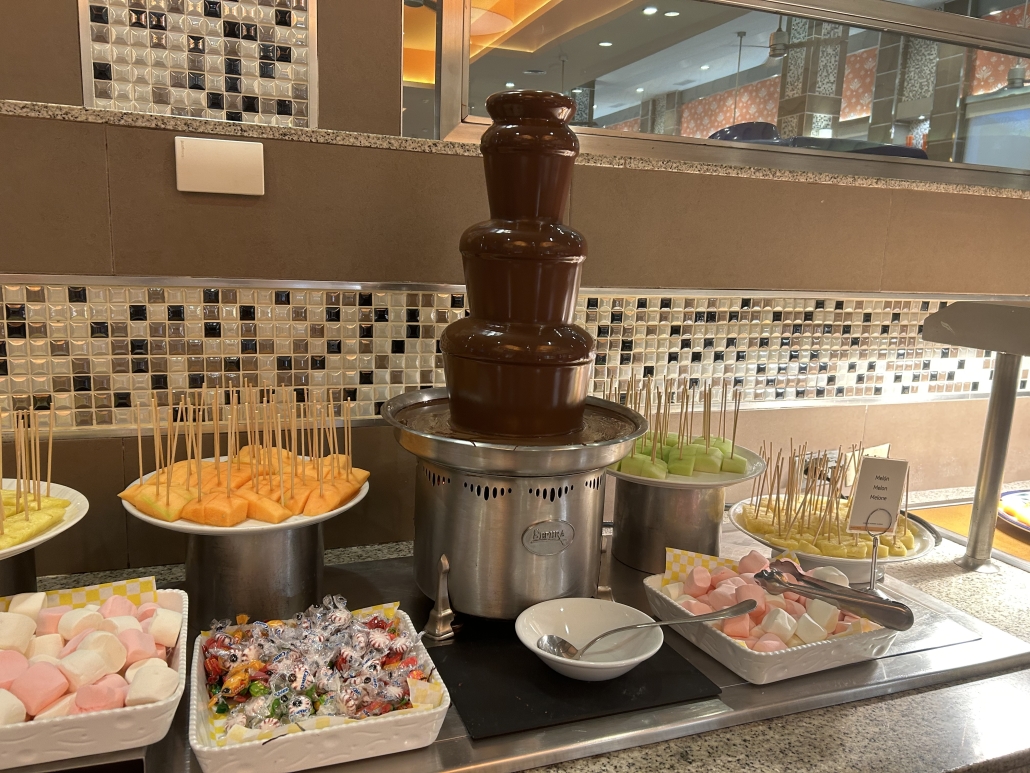 If you are planning on eating at the restaurants, they are structured buffet style. They basically are similar to the main buffet, but just offer different selections of food. For example there is an Asian restaurant that is structured as a buffet but offers sushi and other Asian foods.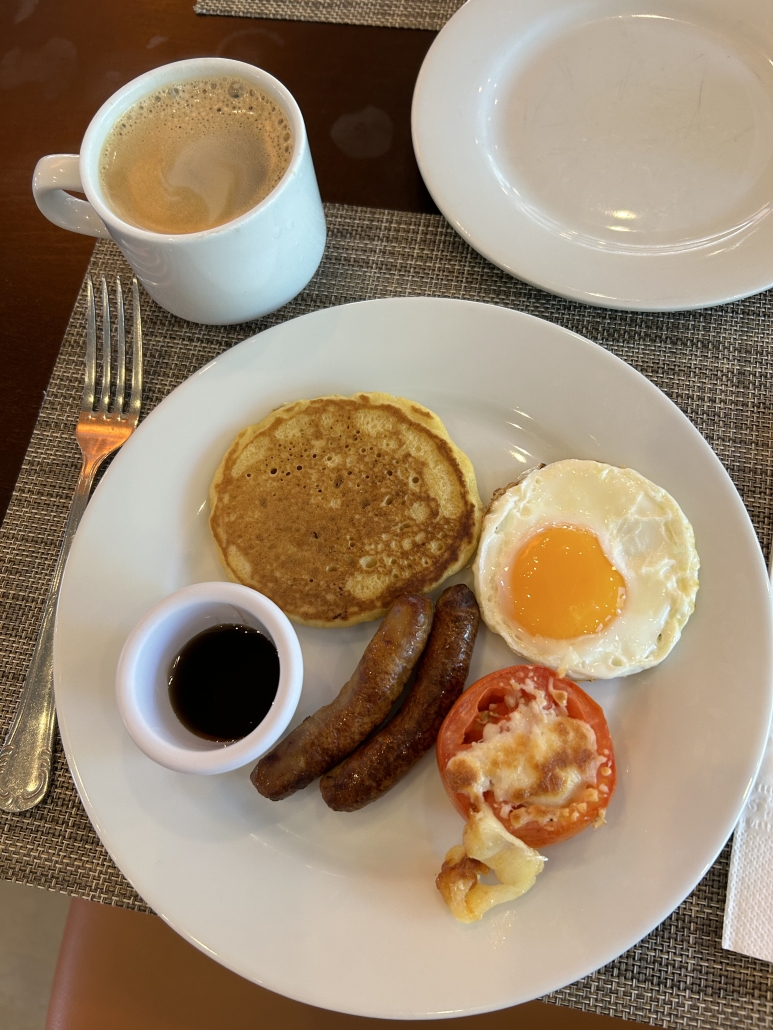 No one got sick from any of the food in my party, which was an issue at other resorts in the past. Overall, I really enjoyed the dining experience at Riu Playacar.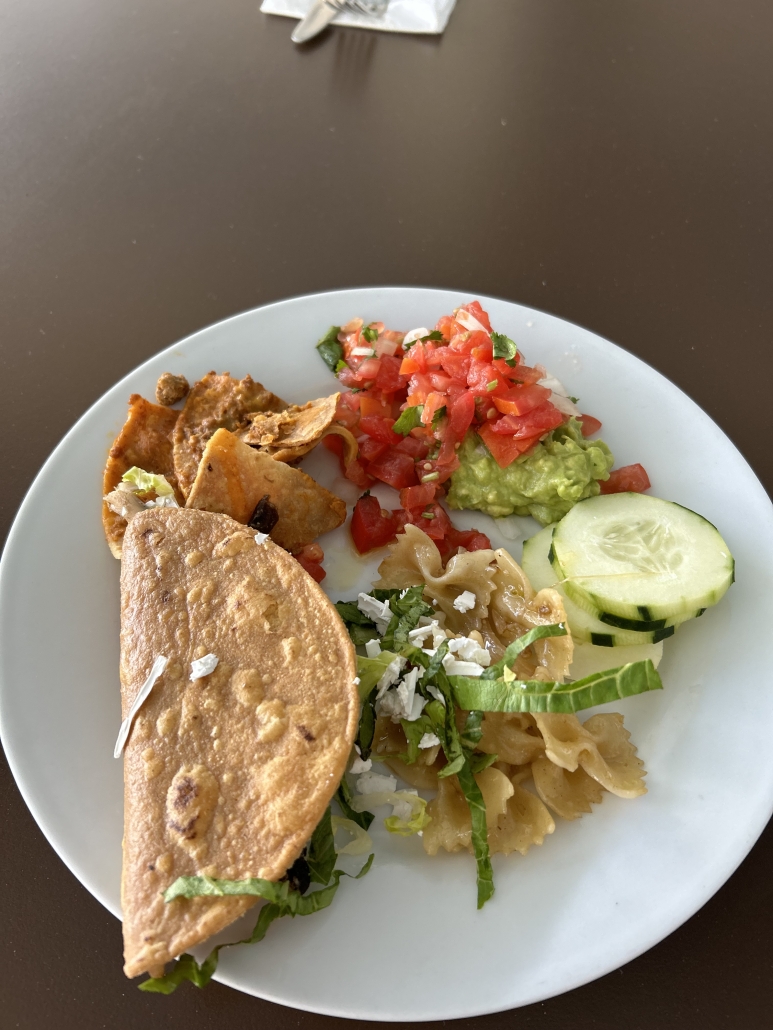 RIU Playacar Rooms
The RIU Playacar rooms were clean and spacious. There was nothing crazy with the decorations, but they were very clean and everything in them worked well.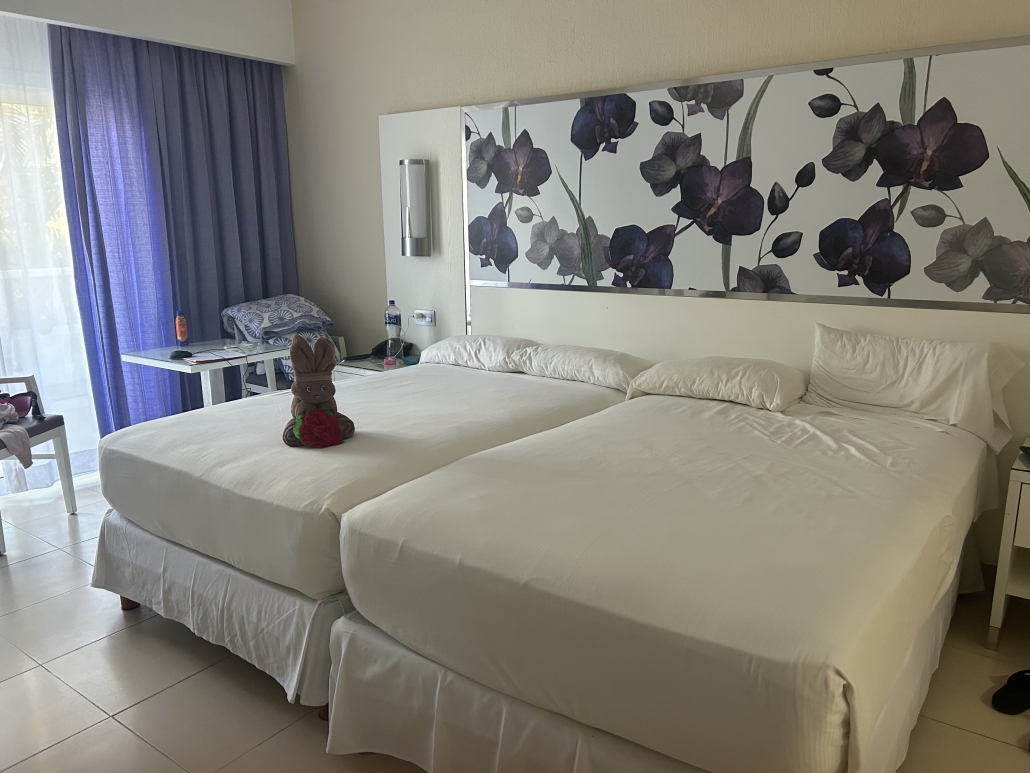 There is room service for no charge at RIU Playacar where you can order food and drinks.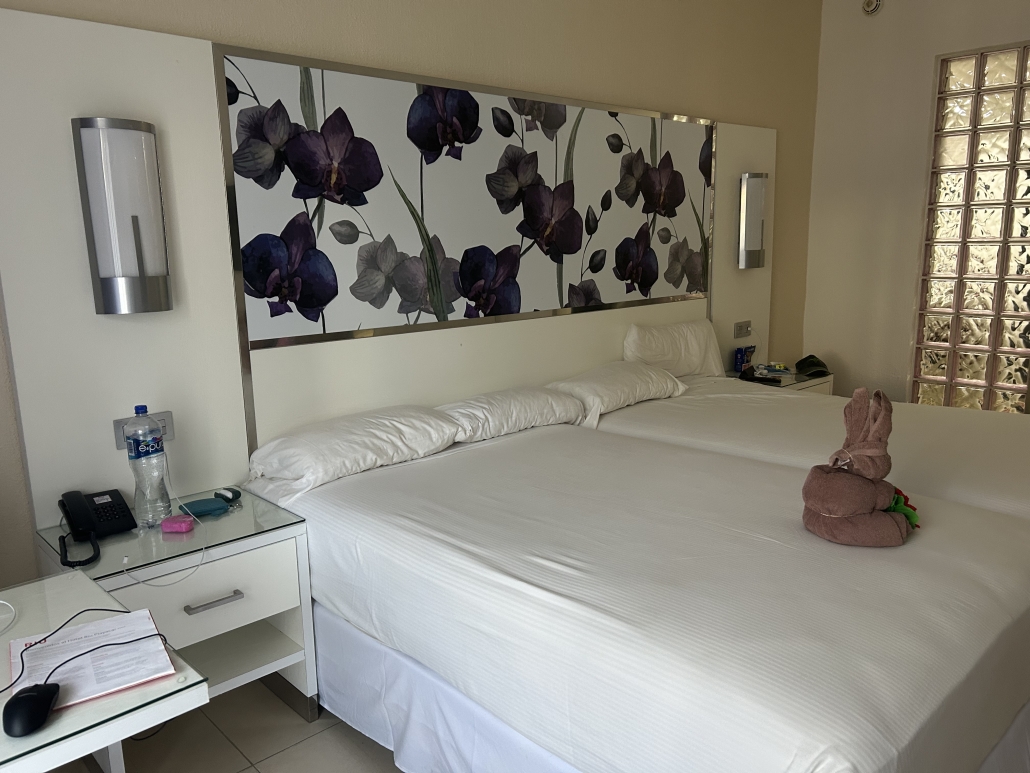 There are also balconies with beautiful views. You can get an ocean view balcony for an additional price.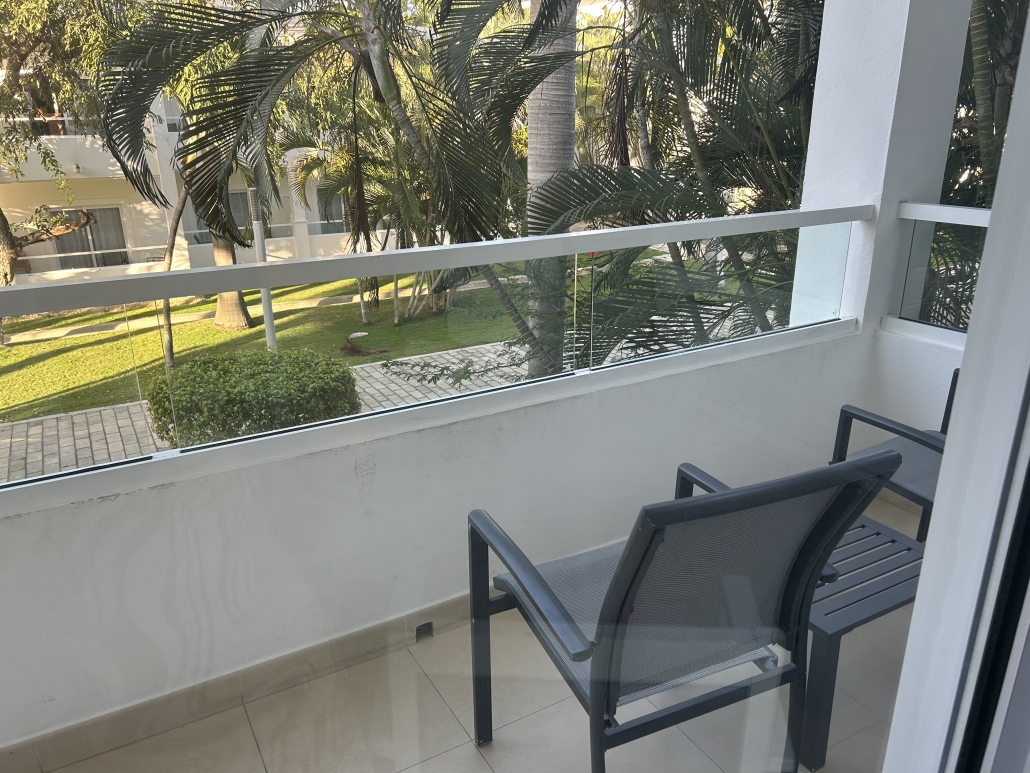 Each room also comes stocked with a bar. If you have children in the room, be aware that every room comes with the bar.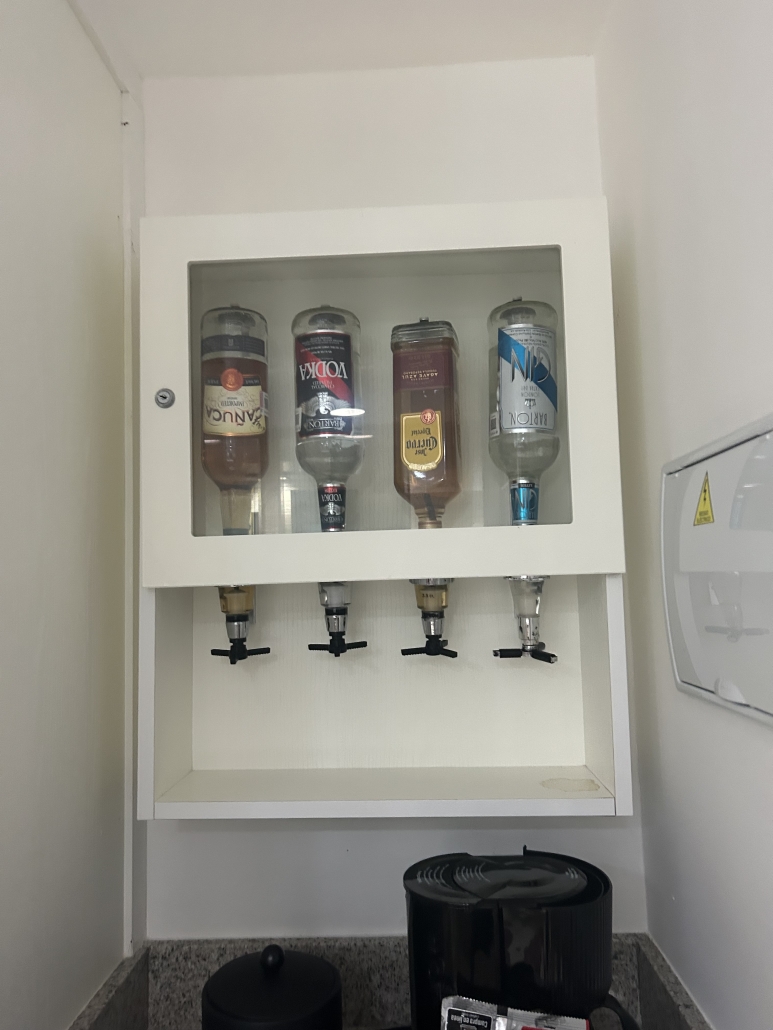 There is also a fridge stocked with beers and soft drinks. Great touch for when you want to grab something quick.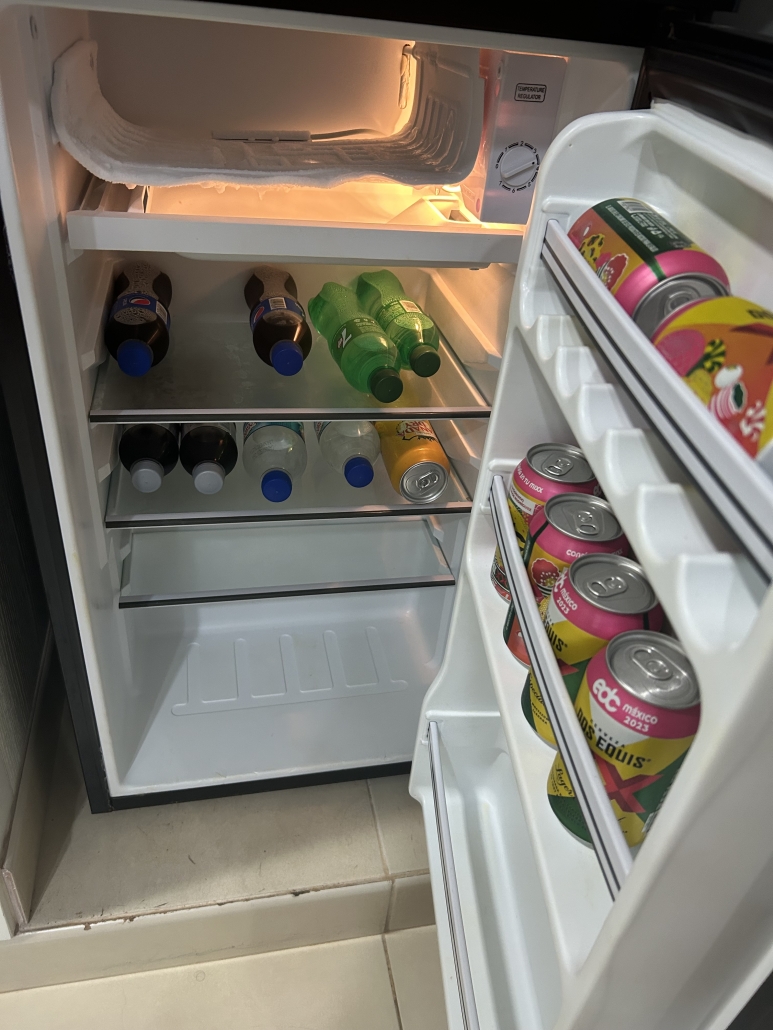 Your room is cleaned every day and you are left with a fun towel stuffed animal!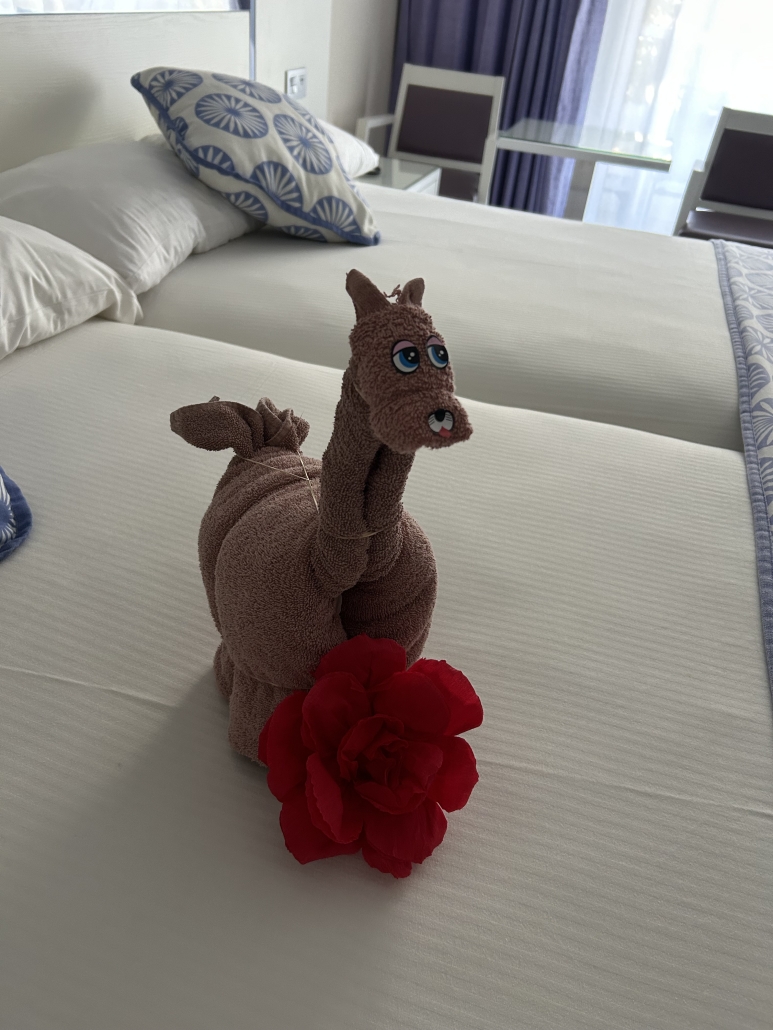 How far is Riu Playacar from the airport?
Riu Playacar is about 55 miles away from the airport.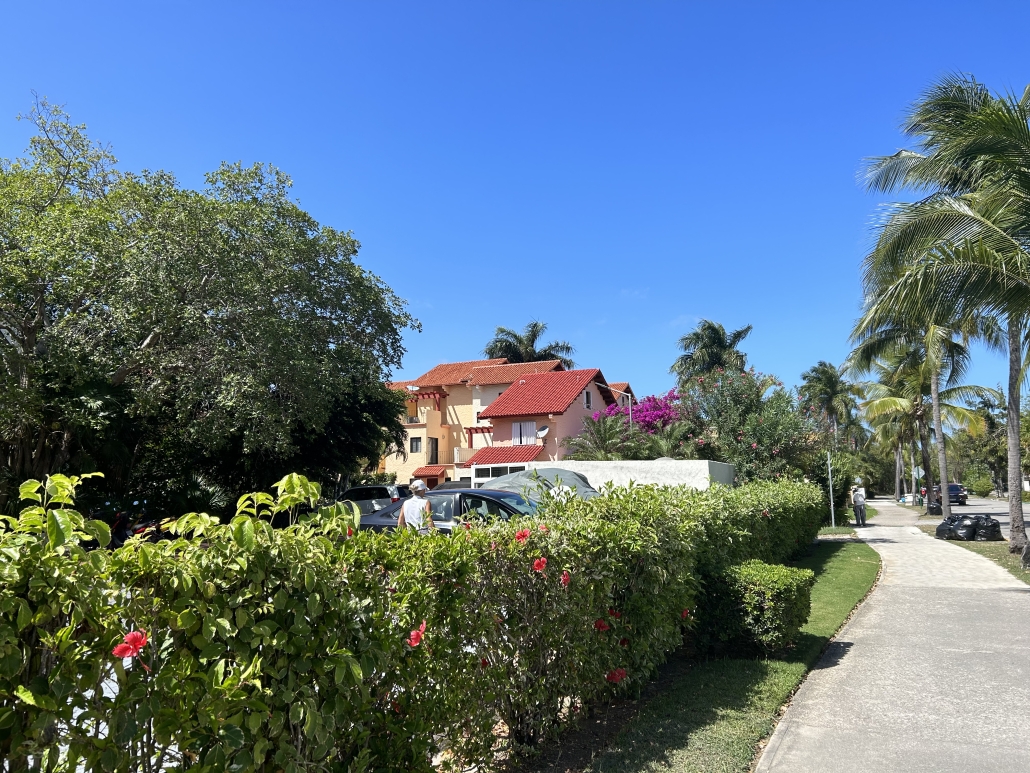 How long is transfer from Cancun Airport to Playacar?
The transfer is about an hour away from the airport to Playacar. It is quite a long drive, so make sure that you bring water and add in that time.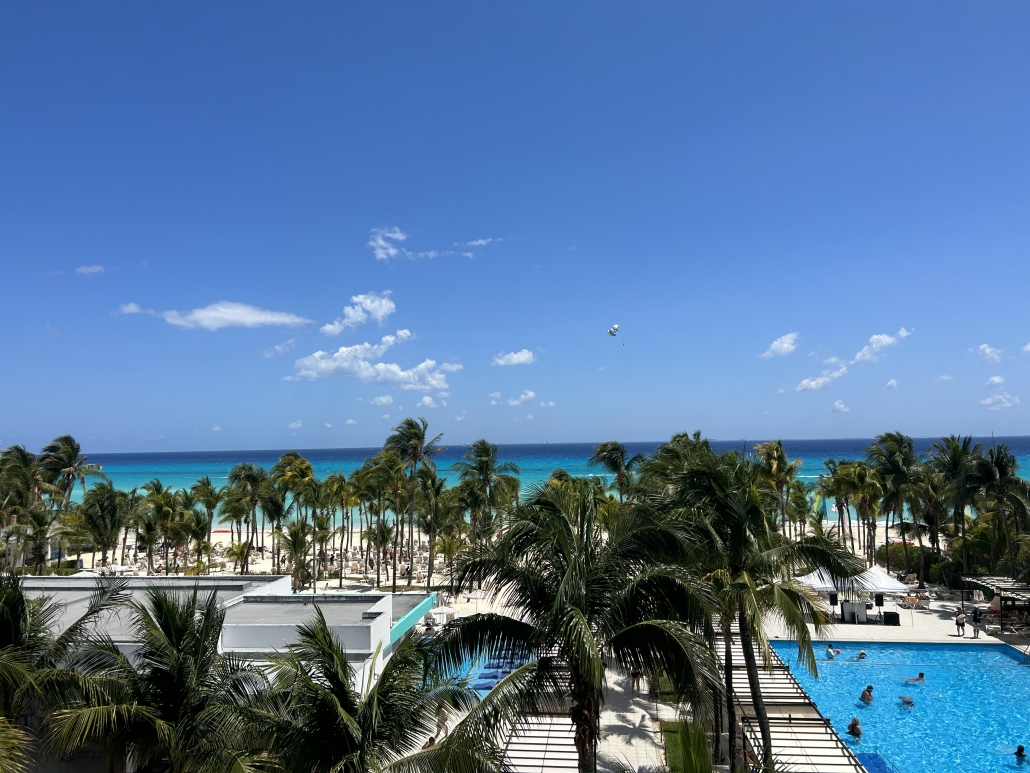 Can you drink water at RIU in Mexico?
No, you can not drink the sink water at RIU in Mexico. When brushing your teeth, make sure to use bottled water as well. RIU provides plenty of water bottles and there are filtered water tanks at the pools and buffets.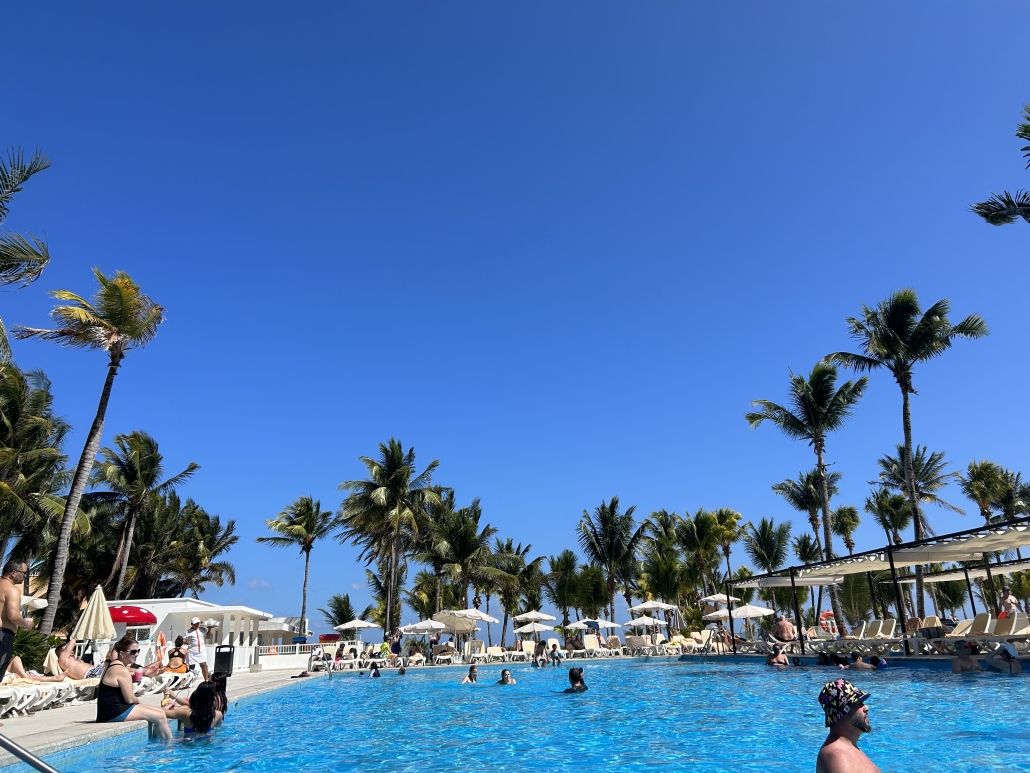 Is alcohol free at the Riu?
Alcohol is free at RIU! All fancy drinks, cocktails, and shots, are included with no limitation! The alcohol is less strong than drinks in America.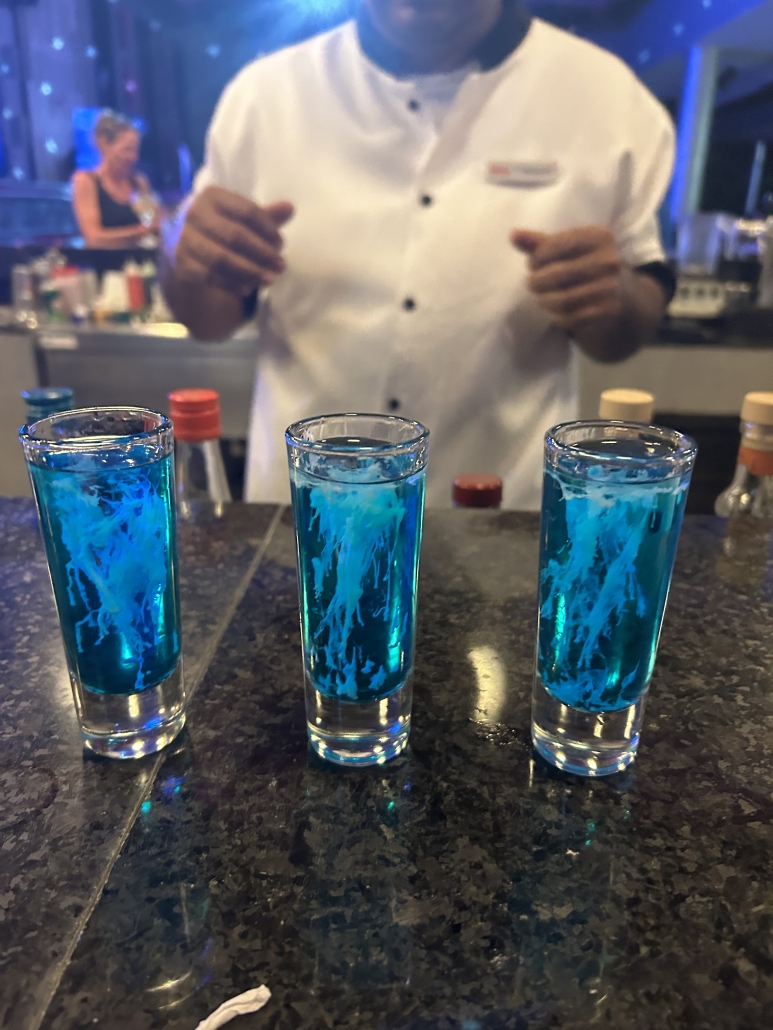 What is the drinking age at Riu Mexico?
The drinking age at RIU Mexico is 18.
Does Riu Playacar have a nightclub?
RIU Playacar has a nightclub at RIU Tequila which is a 5 minute walk from the resort that anyone can access. You have to be over 18 to go into the nightclub and it opens late at night. It is a lively and fun night club.
Is Playacar the same as Playa del Carmen?
Playacar is inside Playa del Carmen and is a gated community only for hotel guests and property owners.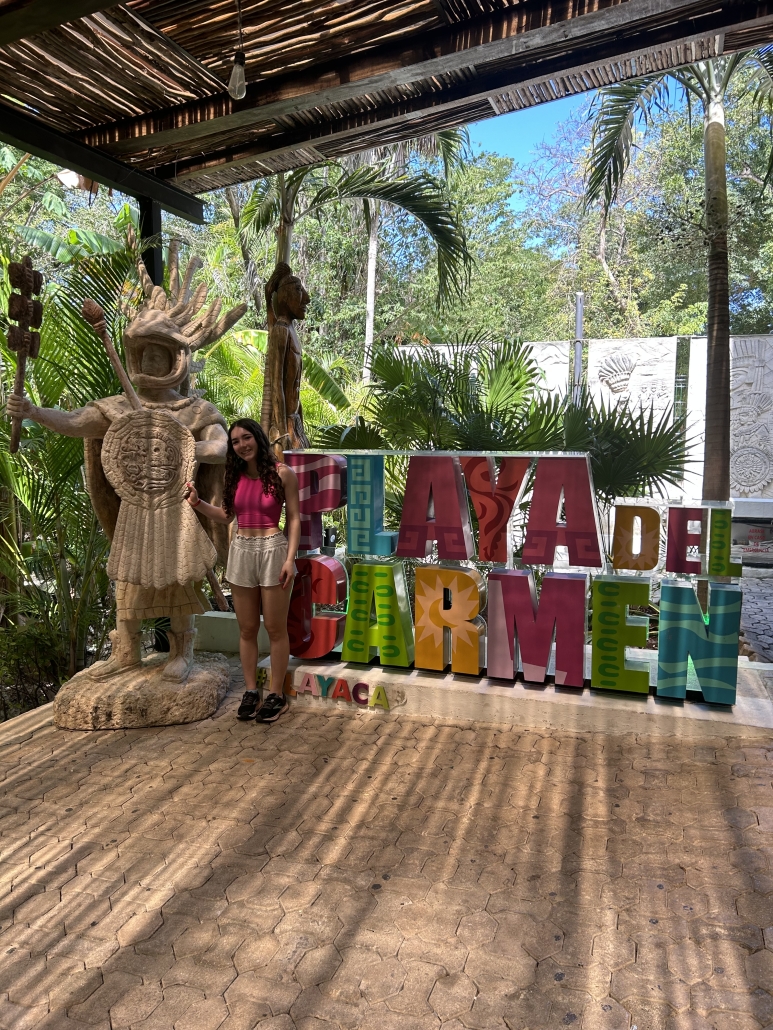 Is Playa del Carmen walkable?
Playacar, the gated community within Playa del Carmen is walkable as it is an affluent area and the general public does not have access to it. Playa del Carmen is not gated, but it is generally still pretty safe as long as you are walking in busy areas.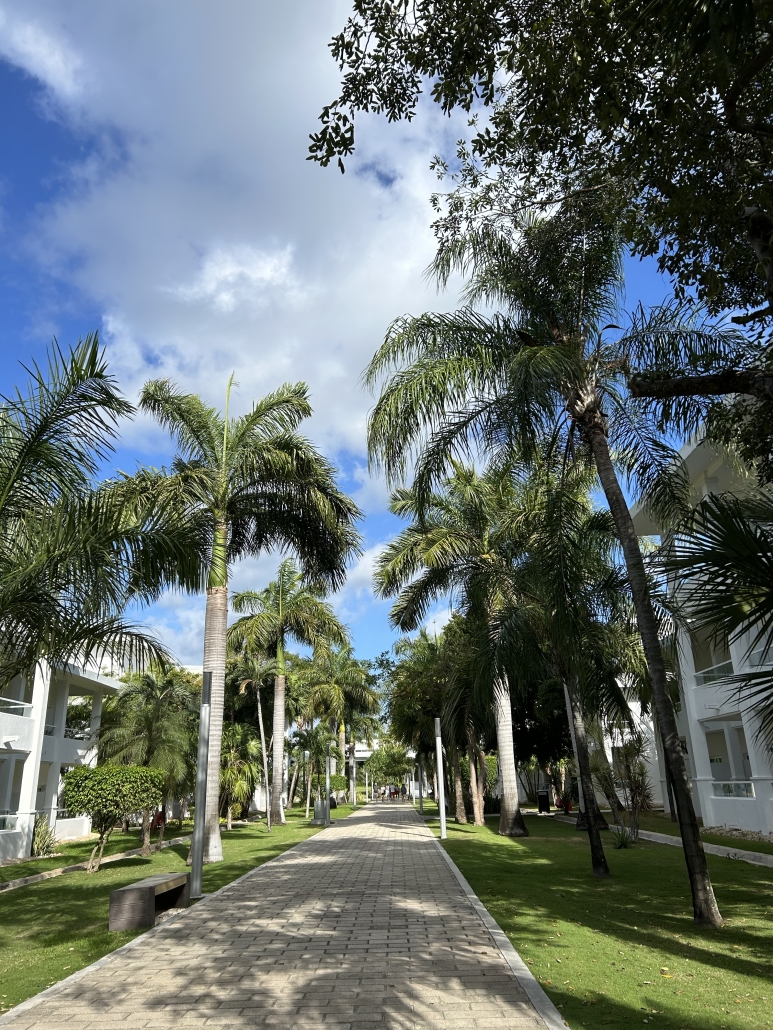 Is it safe to go out at night in Playa del Carmen?
Most crimes in Mexico happen at night, so it is a little riskier. If you travel in groups and are careful, it is generally safe.
How many restaurants does the Riu Playacar have?
Riu Playacar has 4 restaurants including a Steak house, American restaurant, Asian restaurant, and Italian restaurant.
https://vibrantguide.com/wp-content/uploads/2023/05/IMG_5145-scaled.jpeg
1920
2560
Anna
https://vibrantguide.com/wp-content/uploads/2019/01/logo2.png
Anna
2023-05-28 20:21:49
2023-05-28 20:21:49
Riu Playacar All-Inclusive Hotel In Mexico