Healthy and Sustainable Gum – Happy ppl Gum Review

A Cheerful Gift: Exploring the Delights of Happy ppl Gum
I was pleasantly surprised when Happy ppl Gum reached out and kindly offered me a selection of their gum to try and review. This small act of generosity set the tone for my entire experience with their product, as I soon discovered that Happy ppl Gum is truly a standout in the gum market. From their commitment to natural and eco-friendly ingredients to their appealing package design, this gum is an absolute delight that leaves a positive impact on both the environment and your taste buds.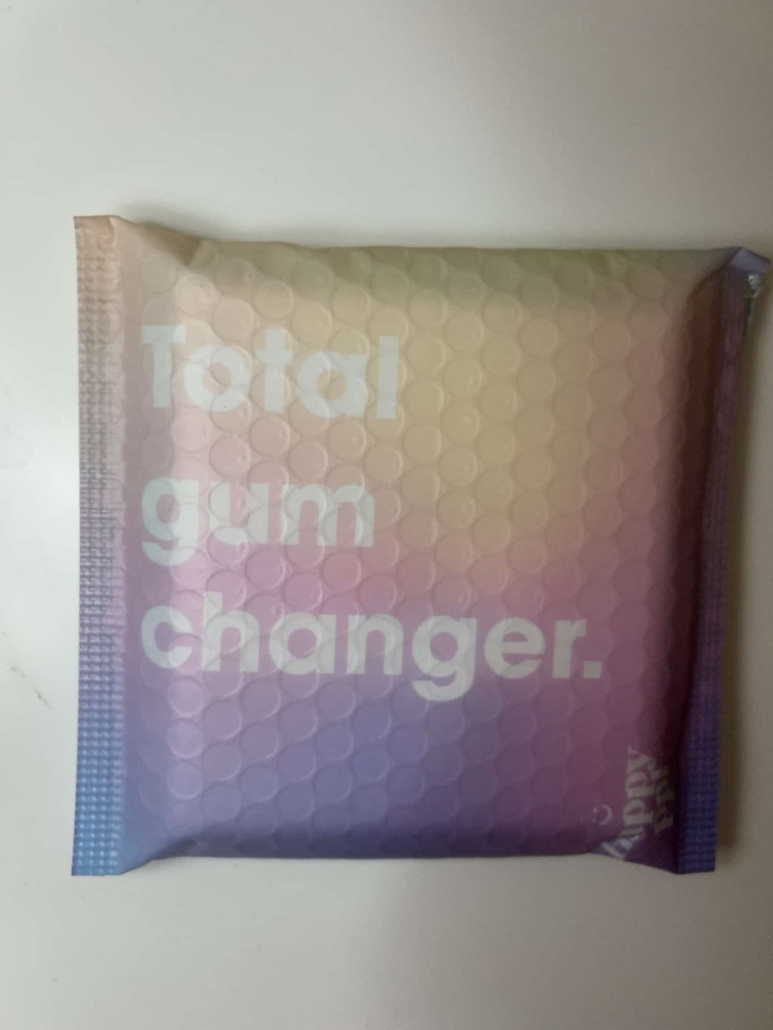 A Rainbow of Aesthetics: Colorful and Joyful Packaging
As I eagerly unwrapped the package, I was greeted by a burst of color that immediately brought a smile to my face. The rainbow-themed and aesthetically pleasing design of Happy ppl Gum's packaging reflects the cheerful and vibrant spirit of the brand. It's clear that they've put thought into every detail, making the gum's presentation a true visual treat.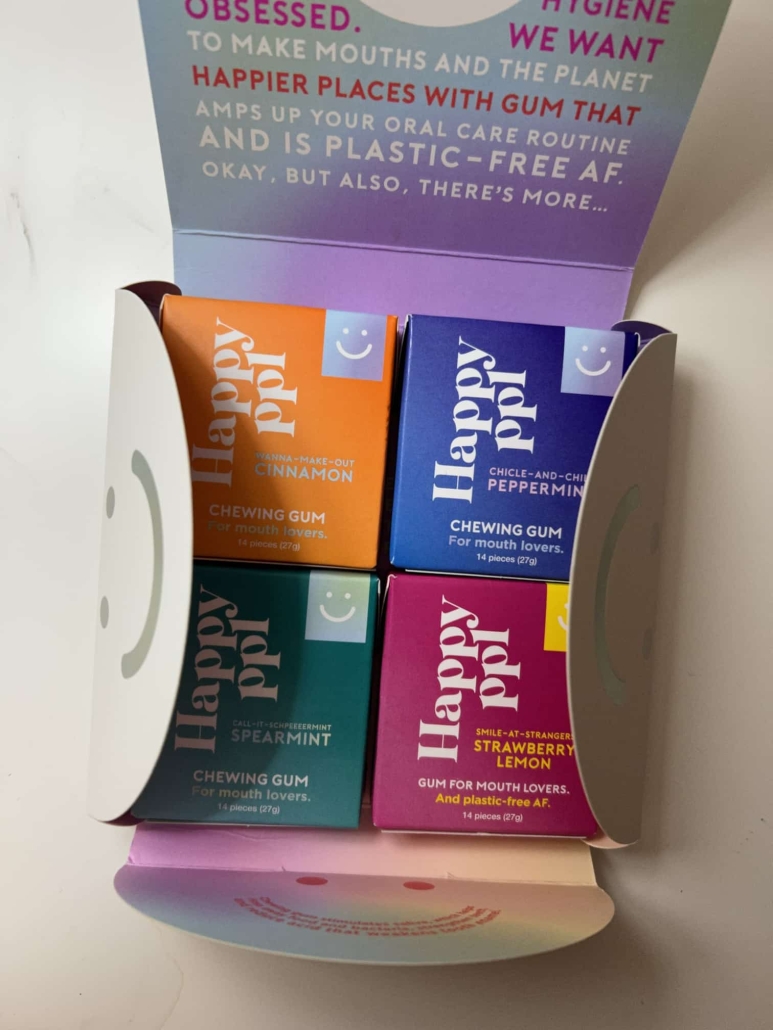 Smiley Faces and Flavorful Choices: A Happy Unboxing Experience
Upon opening the package, I was met with cheerful smiley faces imprinted on each gum wrapper, setting a positive tone for my gum-tasting journey. Happy ppl Gum offers four delightful flavors: cinnamon, peppermint, spearmint, and strawberry lemonade. Each gum pack is conveniently sized, making it perfect for on-the-go freshness whenever you need it.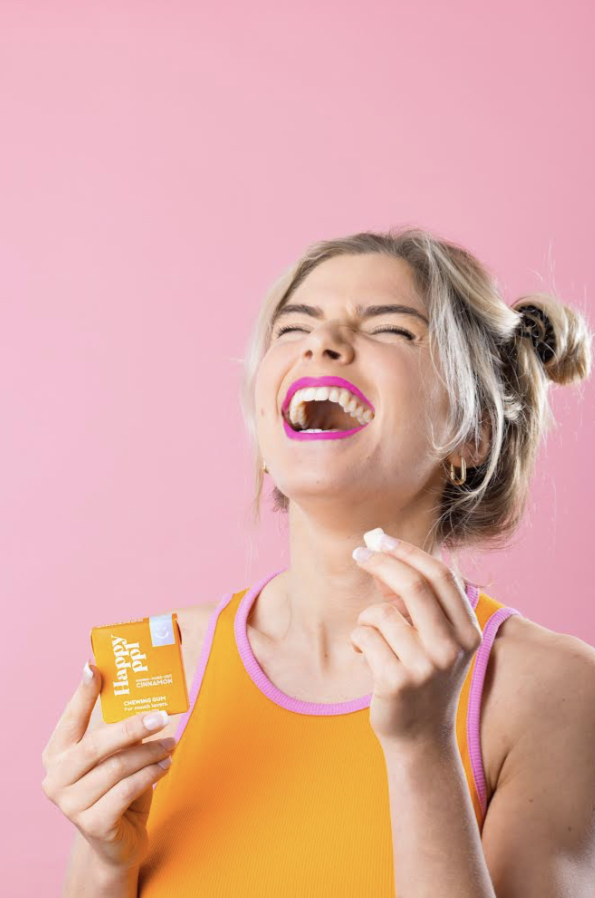 A Flavorful Extravaganza: A Taste of Each Gum
1. Cinnamon: The cinnamon gum immediately caught my attention with its rich and spicy aroma. As I chewed, I was met with a burst of sweet and fiery cinnamon flavor that reminded me of my favorite holiday treats. It's the perfect choice for those who crave a warm and nostalgic taste in their gum.
2. Peppermint: The classic peppermint flavor is always a crowd-pleaser, and Happy ppl Gum's version did not disappoint. The cool and refreshing taste of peppermint filled my mouth, instantly revitalizing my senses and leaving a pleasant tingling sensation. It's the ideal pick-me-up after a meal or a long day.
3. Spearmint: The spearmint gum offered a fresh and mild minty flavor that felt gentle yet invigorating. The subtle sweetness paired with the cooling sensation made it a soothing and enjoyable choice for anytime refreshment.
4. Strawberry Lemonade: The strawberry lemonade gum was a delightful surprise, with its unique and summery blend of fruity and zesty flavors. It tasted like a refreshing sip of a summer beverage, making it an excellent choice for a burst of sunshine on a gloomy day.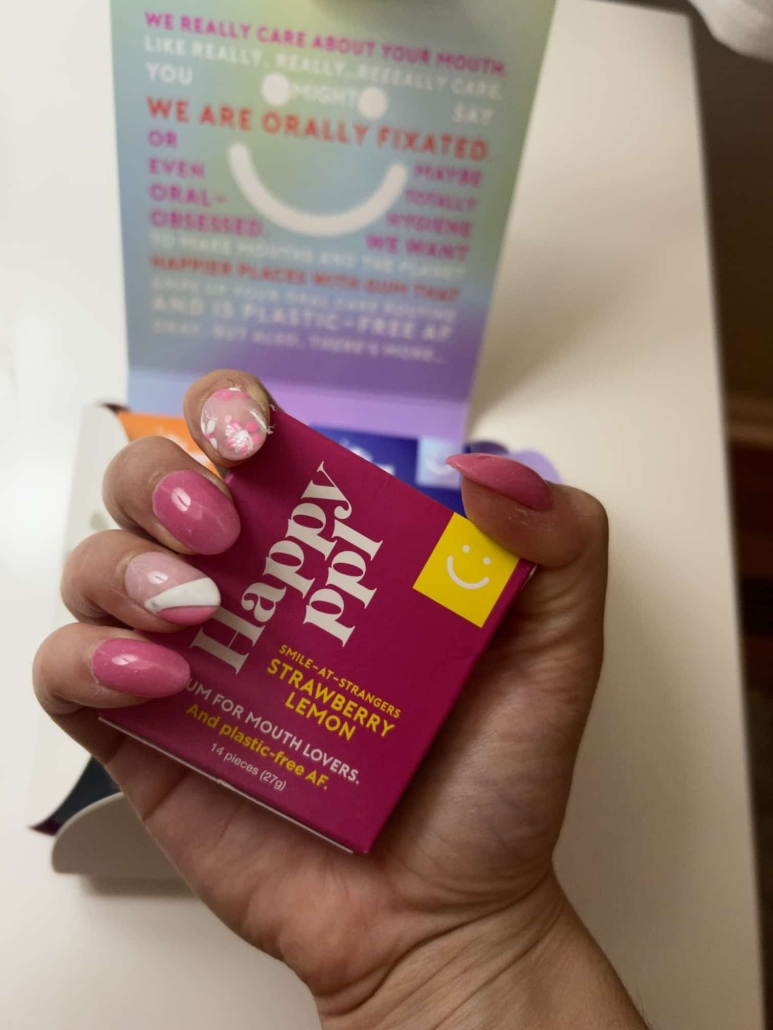 Happy ppl Gum, A Joyful and Flavorful Experience
My journey with Happy ppl Gum has been nothing short of delightful. From the moment I received their generous gift, I knew I was in for something special. The colorful and joyful packaging, coupled with the cheerful smiley faces, set the stage for a positive gum-tasting experience. Each gum flavor provided a unique and satisfying taste that catered to different preferences, ensuring that there's something for everyone. With their commitment to natural ingredients, eco-friendly packaging, and a burst of vibrant flavors, Happy ppl Gum has undoubtedly earned a spot as a favorite go-to gum for daily freshness and a smile on my face.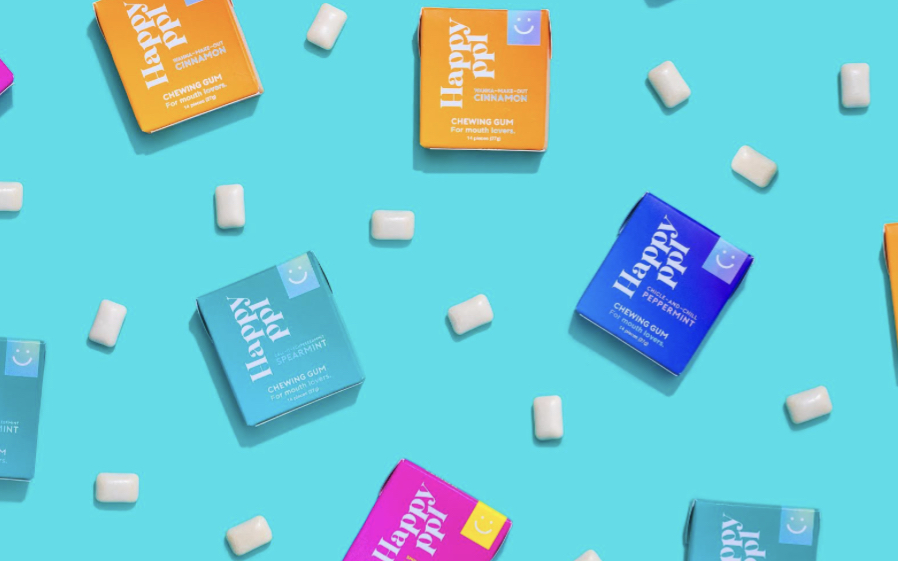 https://vibrantguide.com/wp-content/uploads/2023/07/IMG_1174.jpeg
561
898
Anna
https://vibrantguide.com/wp-content/uploads/2019/01/logo2.png
Anna
2023-07-31 22:20:18
2023-08-07 21:10:53
Healthy and Sustainable Gum – Happy ppl Gum Review