Autumn Nails 2023
As the leaves begin to change and the air turns crisp, it's time to embrace the beauty of autumn with stunning autumn nails for 2023. This season brings an array of captivating colors and design possibilities, allowing you to create a manicure that perfectly captures the essence of fall. Whether you opt for warm and earthy tones, vibrant autumnal hues, or chic and elegant styles, autumn nails offer endless opportunities to showcase your individuality and celebrate the magic of this enchanting season.
Brown Fall Nails
Brown fall nails embody the warm and cozy essence of autumn. Embrace a range of rich brown shades, from chocolatey browns to caramel tones. Consider adding metallic accents or delicate nail art elements like leaves or tree silhouettes to further enhance the fall-inspired look. Brown fall nails offer a sophisticated and versatile option that perfectly complements the changing landscape of autumn.
Burgundy Brown Nails Design With Gold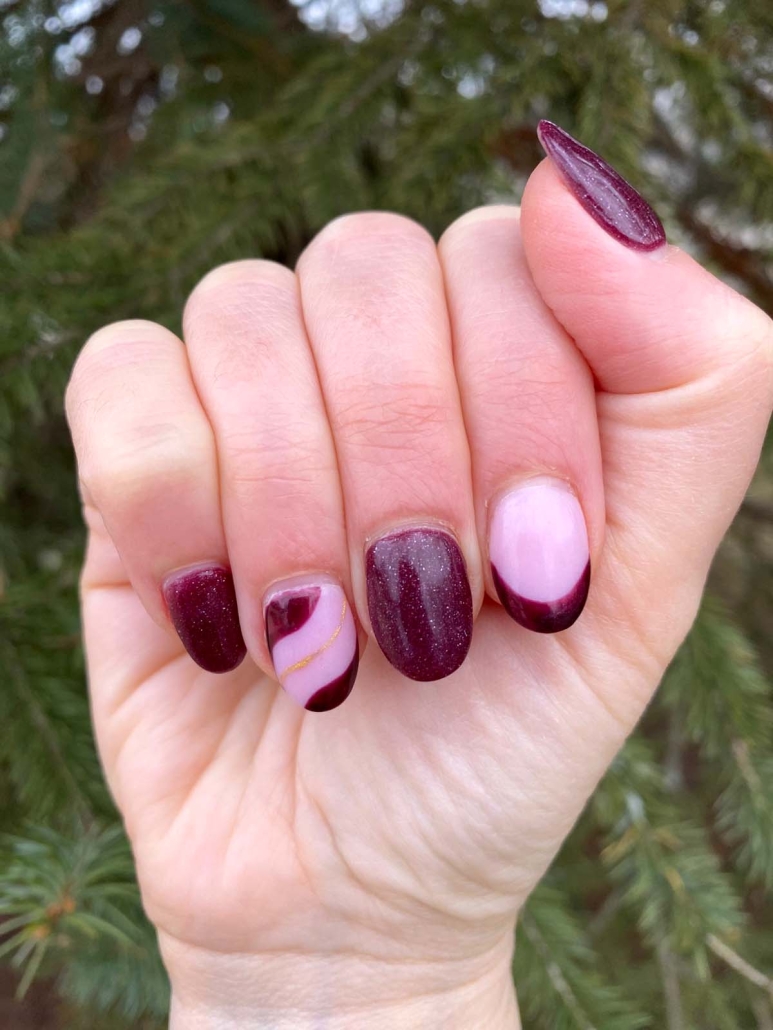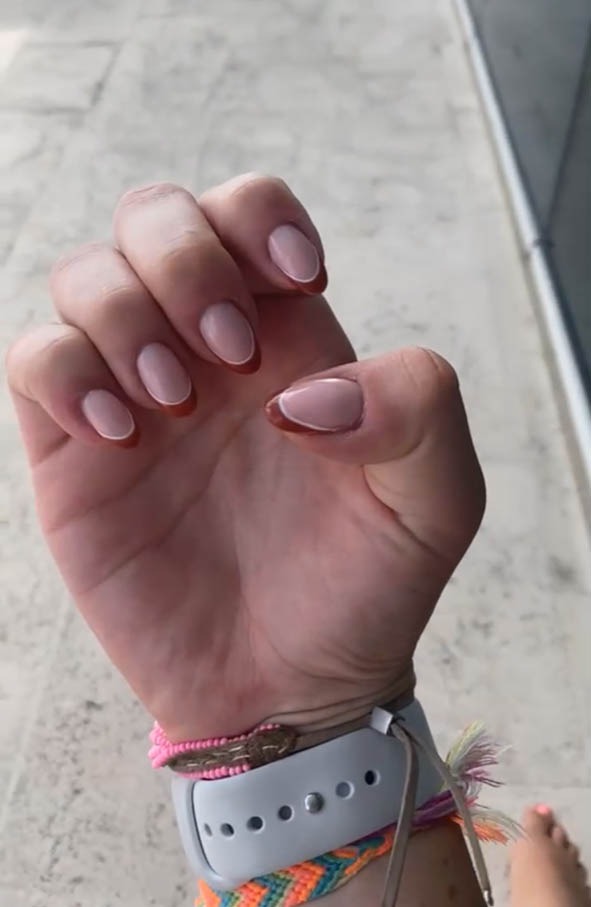 Brown Long Coffin Nails For Fall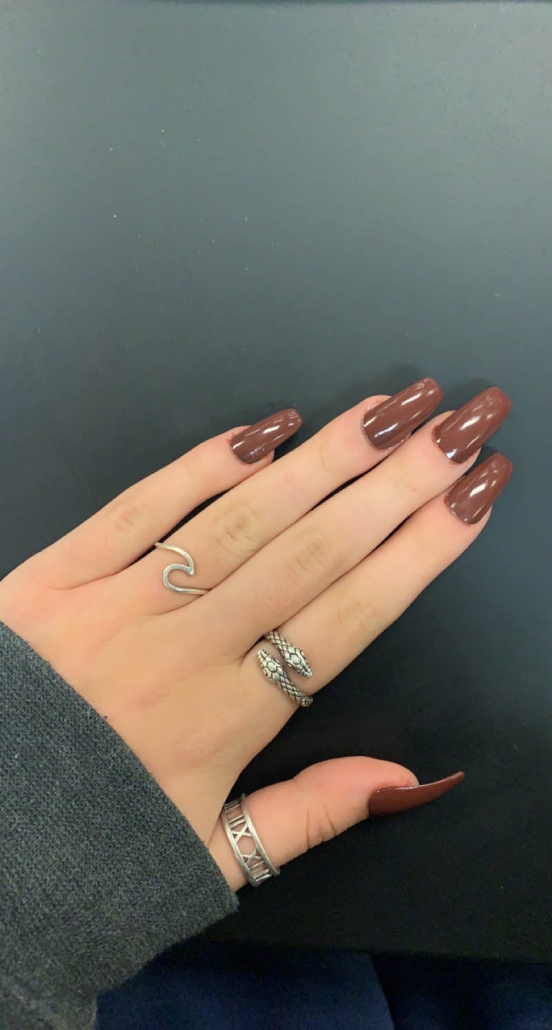 Orange Fall Nails
Orange fall nails exude the vibrancy of the season's changing foliage. Embrace shades of burnt orange, pumpkin, or tangerine to create a striking and eye-catching manicure. Consider incorporating leaf patterns, pumpkin motifs, or abstract designs that capture the spirit of autumn. Orange fall nails are a playful and spirited choice that beautifully represents the colors of fall.
Bright Orange Nails With White Swirls Design Idea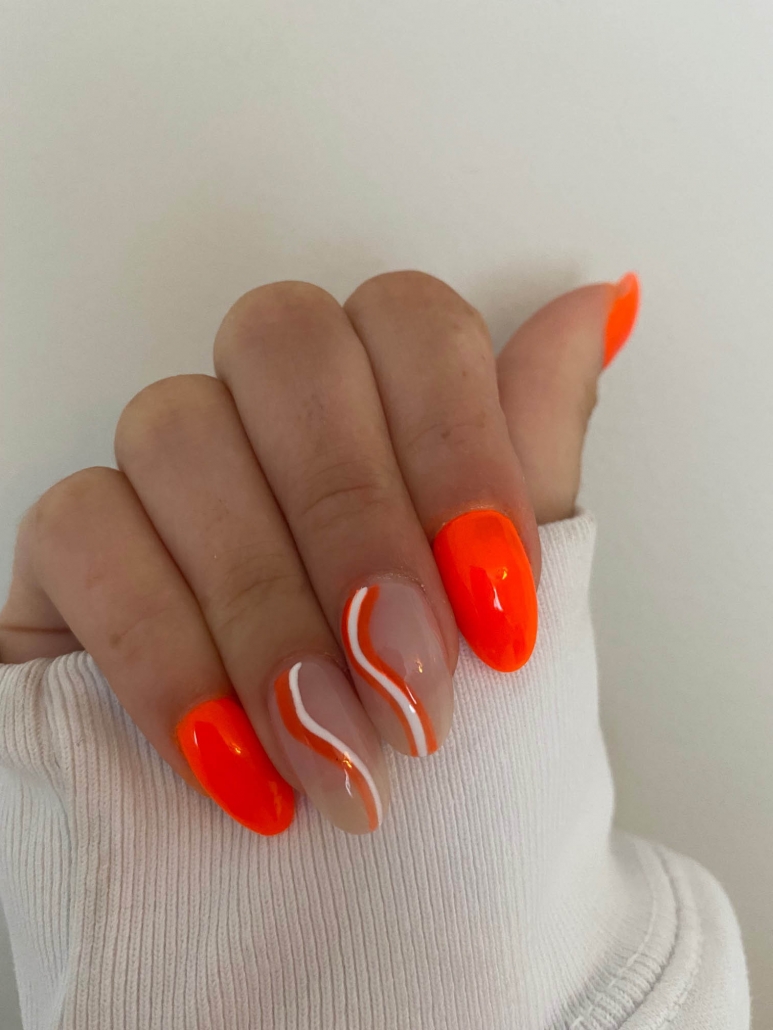 Bright Orange French Tip Nails with White Swirls
Orange French Tip Nails with Flowers Design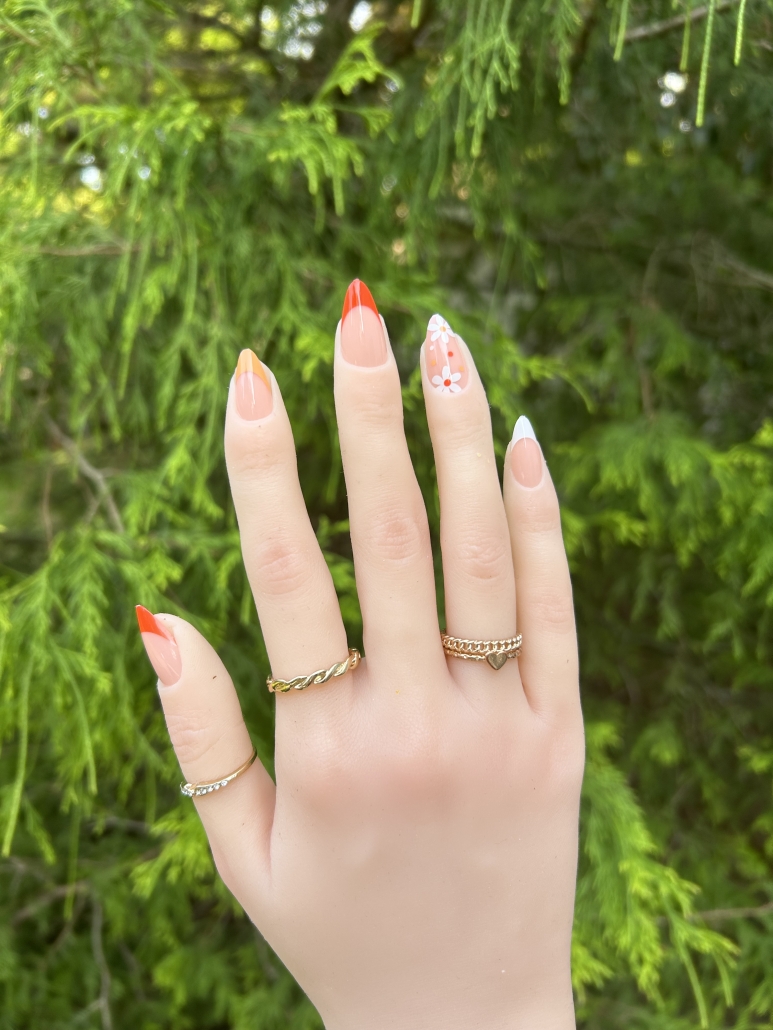 Gold Fall Nails
For a touch of elegance and luxury, opt for gold fall nails that evoke the warmth of autumnal sunsets. Embrace shimmering gold polishes, metallic accents, or delicate gold foil for a glamorous and chic look. Consider adding subtle leaf or floral patterns in gold to create a sophisticated and opulent nail design that perfectly complements the beauty of fall.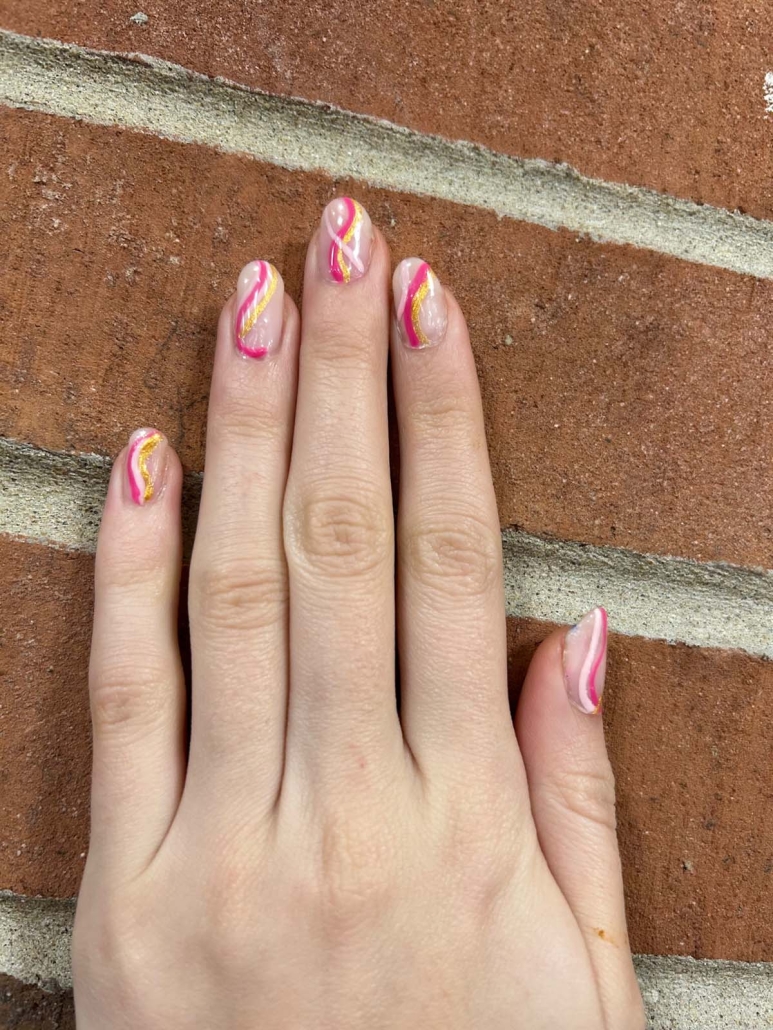 White And Gold Glitter Nails Colorblock Design Idea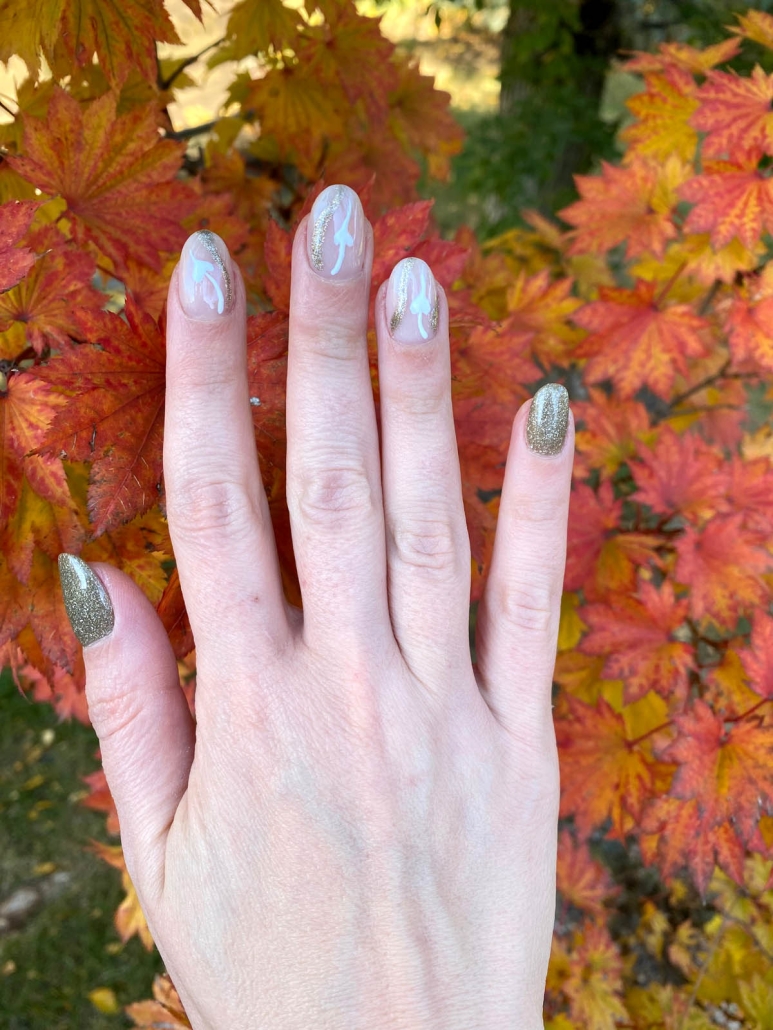 Champagne Gold And White Nails Design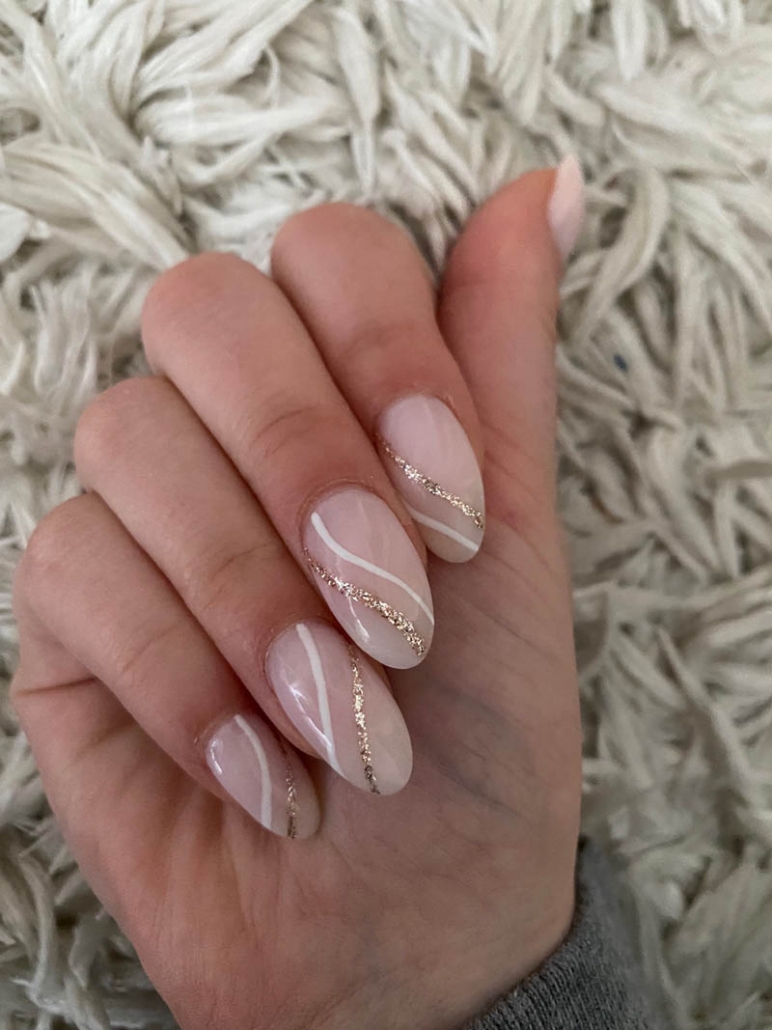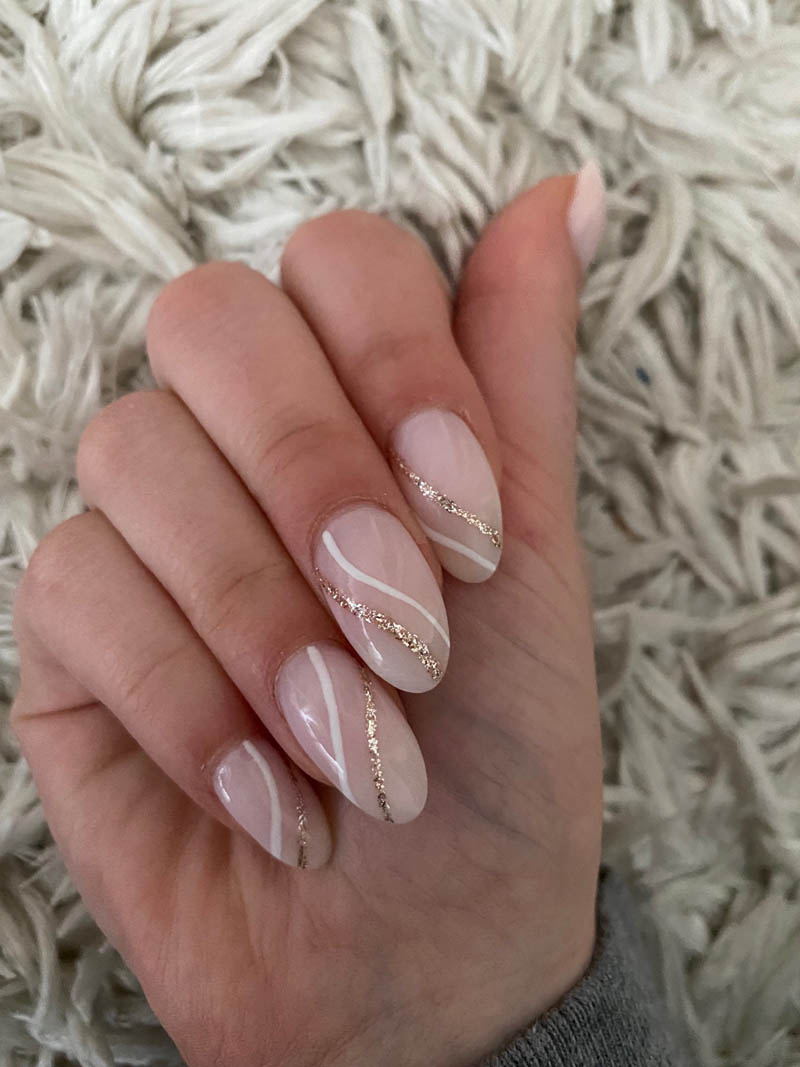 Blue Fall Nails
Blue fall nails offer a refreshing and unexpected twist on traditional autumn colors. Opt for rich and deep blue hues, such as navy or sapphire, to evoke the clear autumn skies. Consider combining blues with other fall shades or incorporating cool-toned nail art elements like frosty patterns or falling snowflakes. Blue fall nails are a unique and elegant choice for those seeking a modern and stylish manicure.
Emerald Green And Gold Nails Design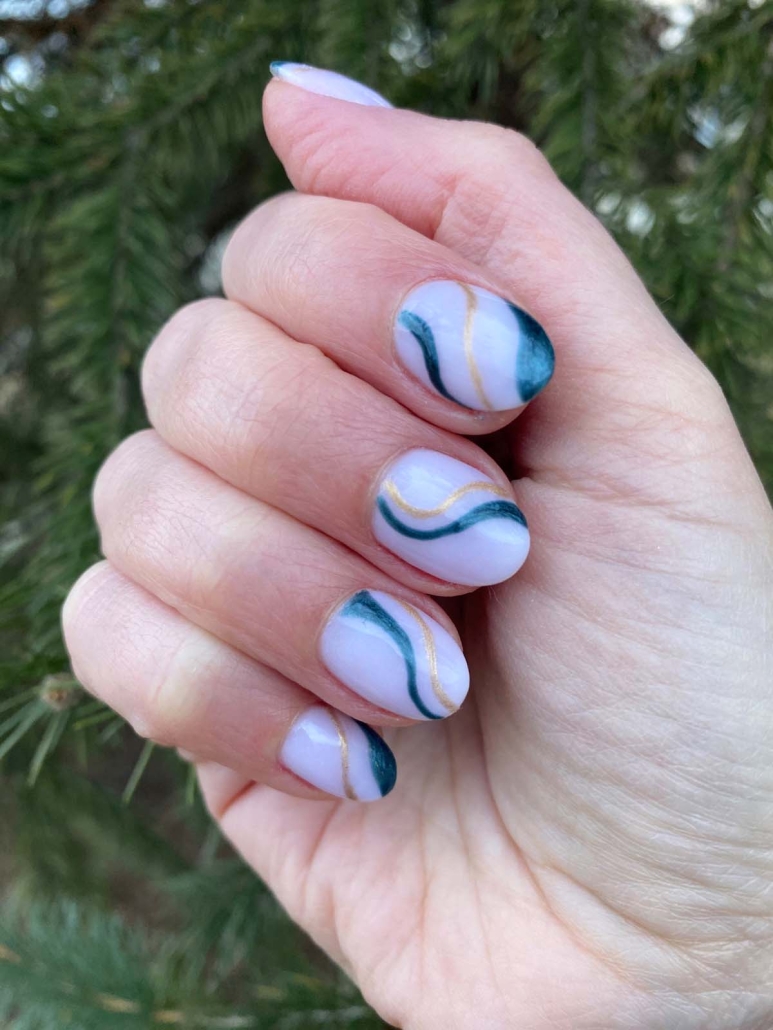 Blue and White Nails Design with Swirls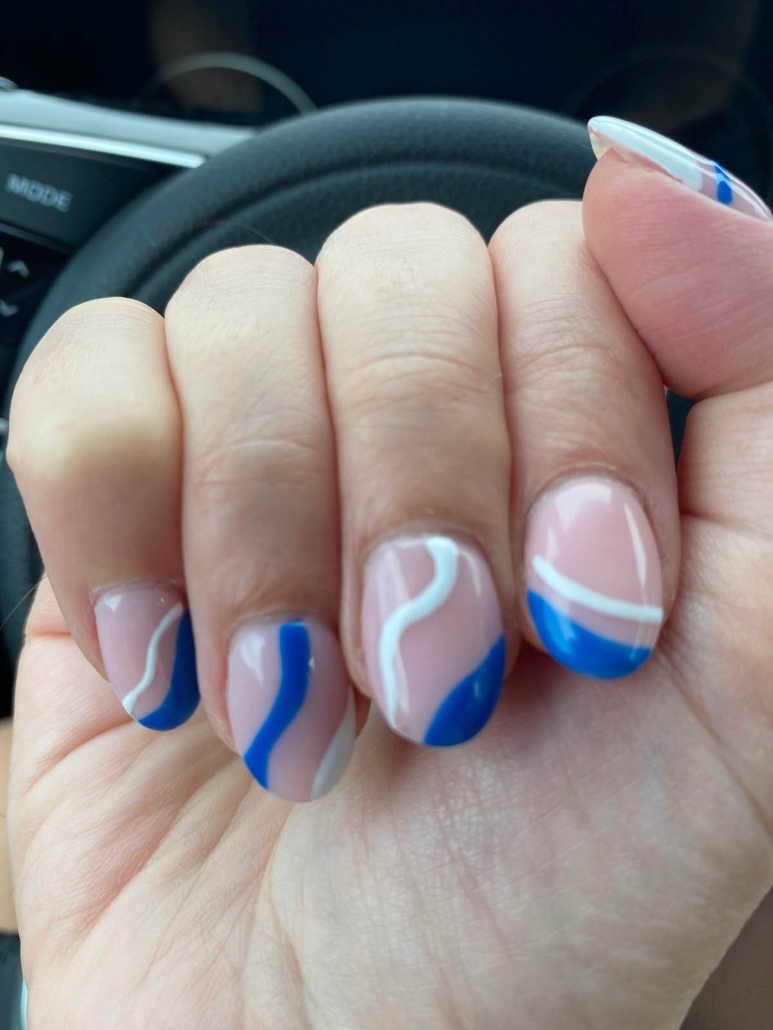 Cobalt Blue Nails With Heart Design On Ring Finger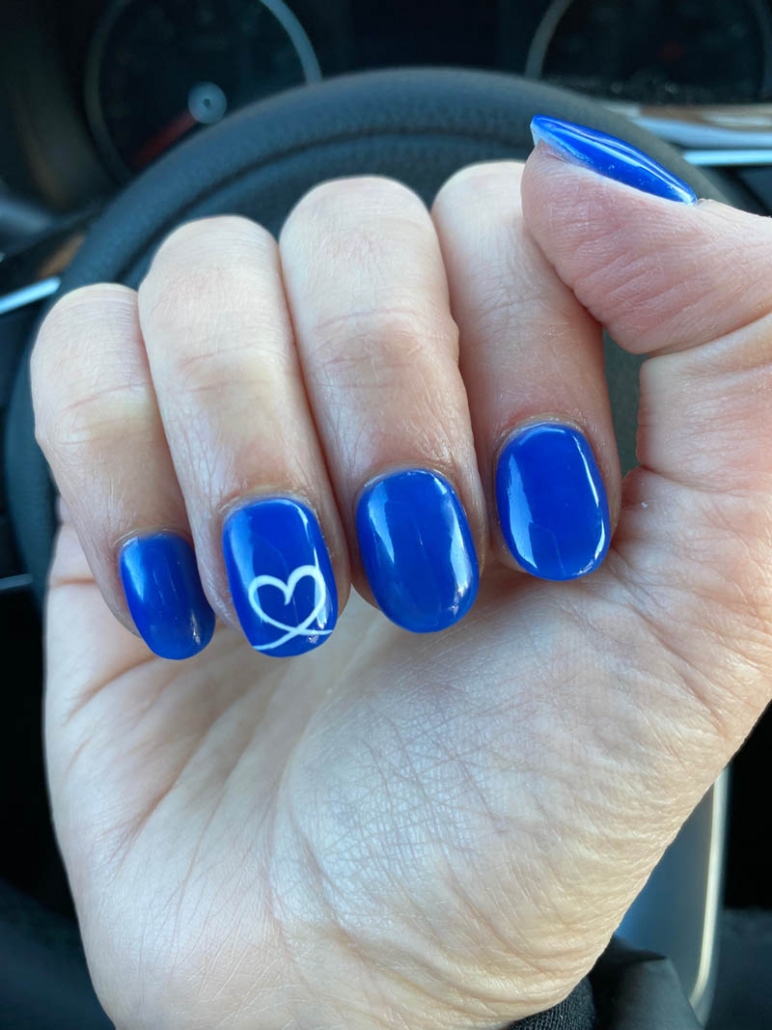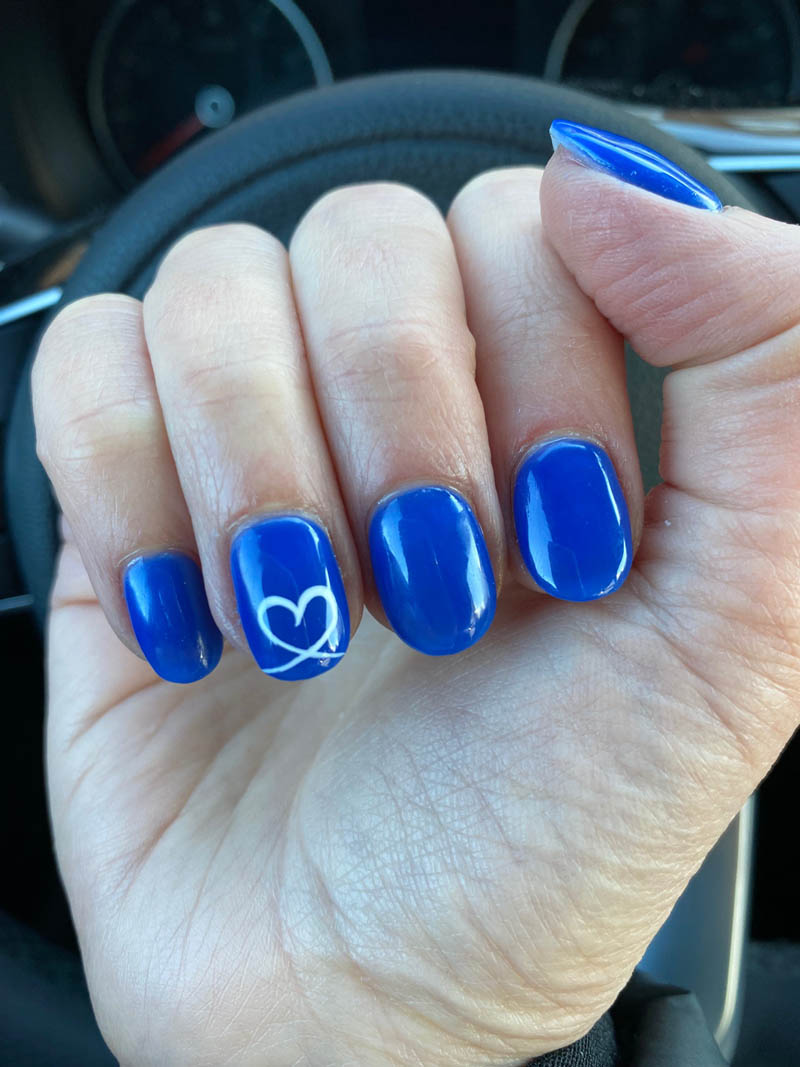 Coffin Fall Nails
Coffin fall nails bring a touch of sophistication and edge to your autumn manicure. This sleek and tapered nail shape lends itself well to various fall-inspired designs. Embrace coffin nails in warm and deep fall colors like burgundy, mustard, or forest green. Consider adding matte finishes, metallic accents, or intricate nail art to elevate your coffin fall nails and make a bold and stylish statement.
Flower Nails – Red Coffin Nail Design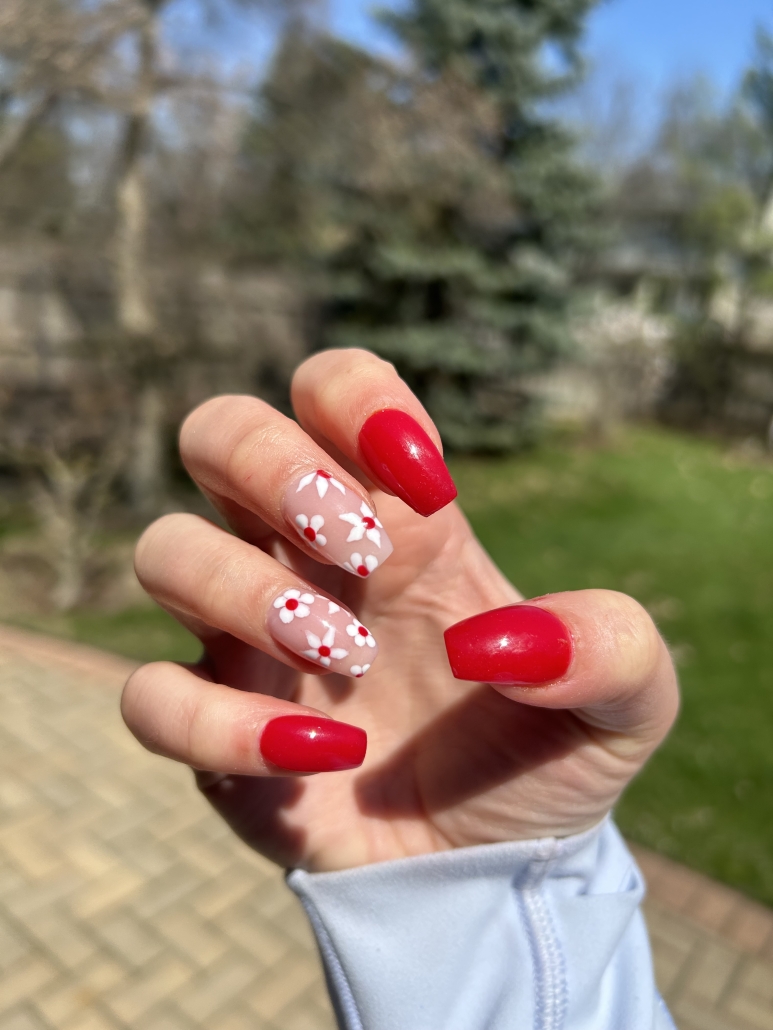 Hot Pink Coffin Nails with White and Silver Swirls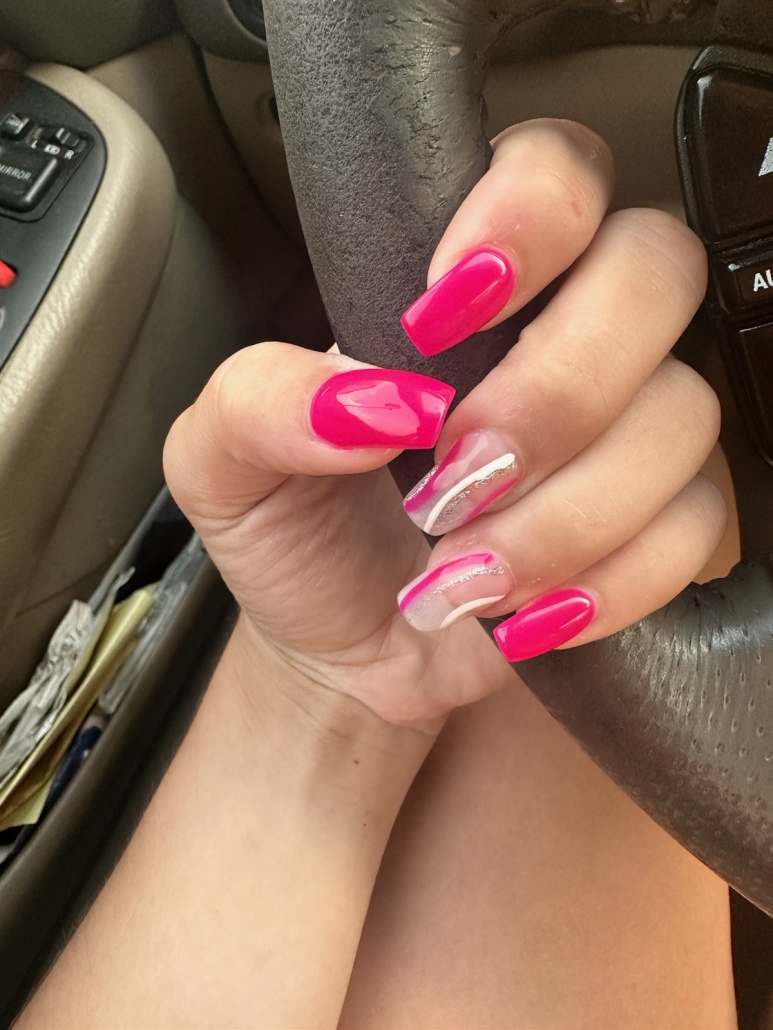 Sky Blue Coffin Nails Manicure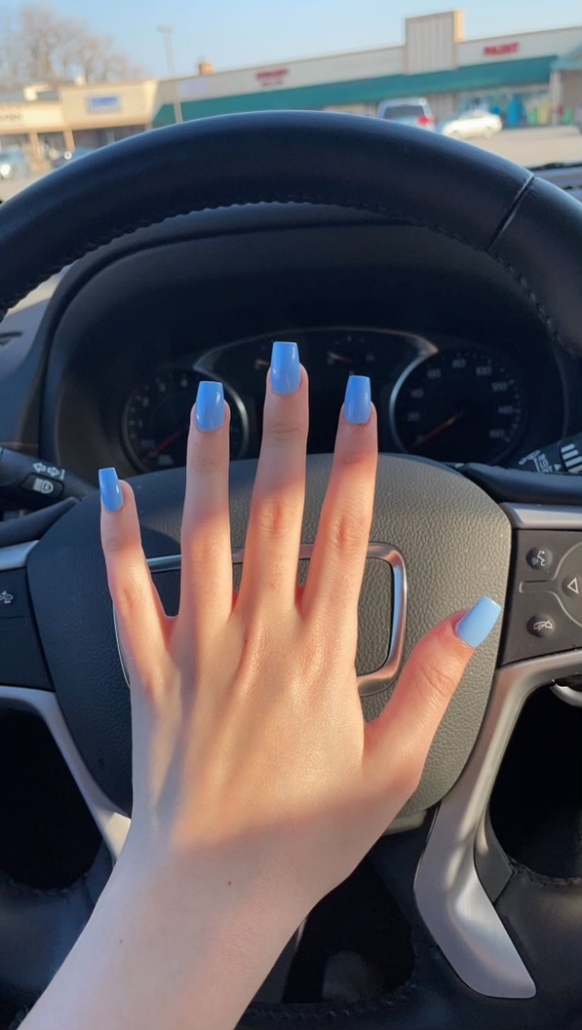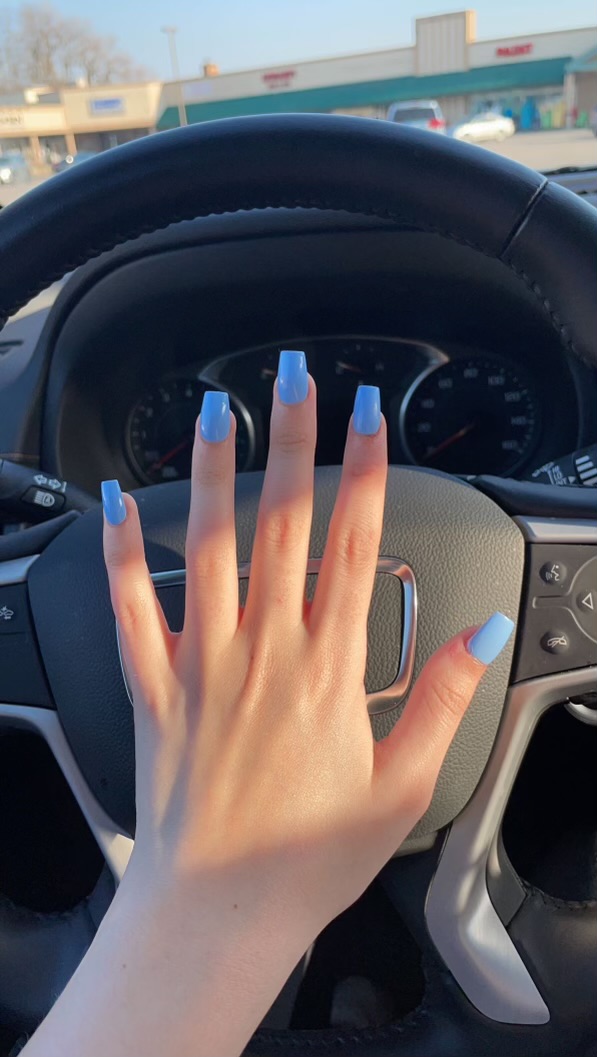 Acrylic Fall Nails
Acrylic fall nails allow you to explore a wide range of designs and styles for the season. Experiment with different shapes and lengths to suit your preferences. Embrace autumnal patterns like falling leaves, plaid, or seasonal fruits. Consider incorporating 3D embellishments or textured effects to create a captivating and eye-catching acrylic fall manicure that showcases the beauty of the season.
Black And Gold Nail Design Idea With Blue Nails Combo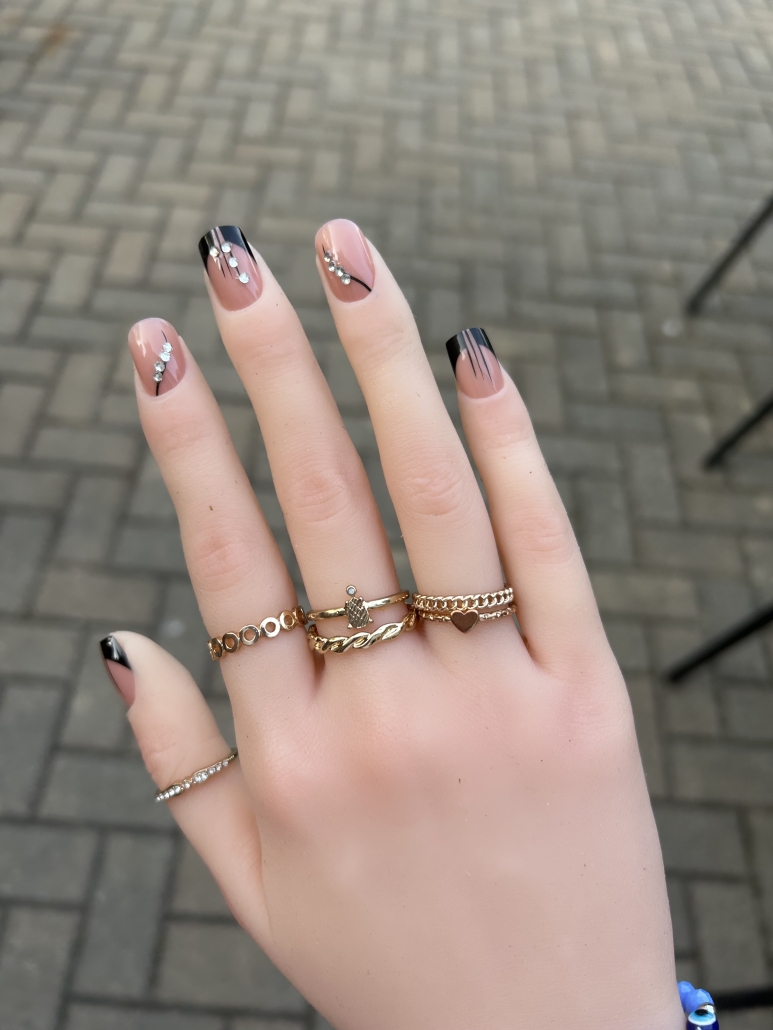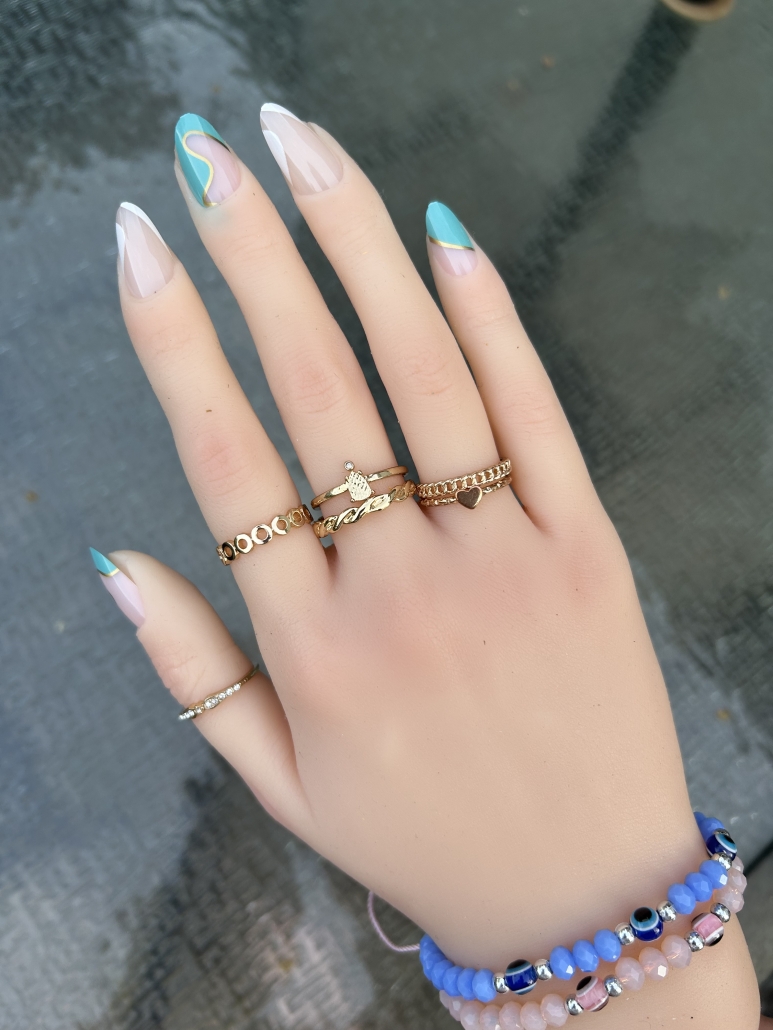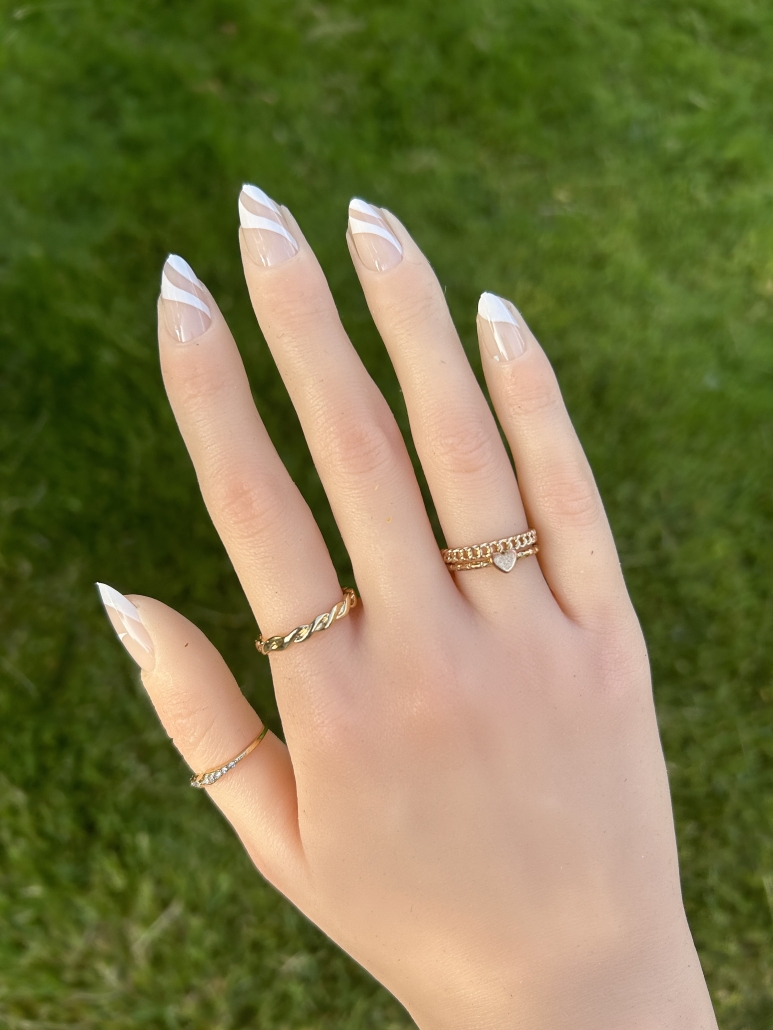 Autumn Ombré Nails
Autumn ombré nails offer a seamless blend of fall colors, creating a stunning gradient effect on your nails. Embrace warm hues like reds, oranges, and yellows to capture the essence of autumn foliage. Consider combining ombré with metallic accents or delicate patterns for a mesmerizing and dimensional nail design that beautifully represents the changing colors of fall.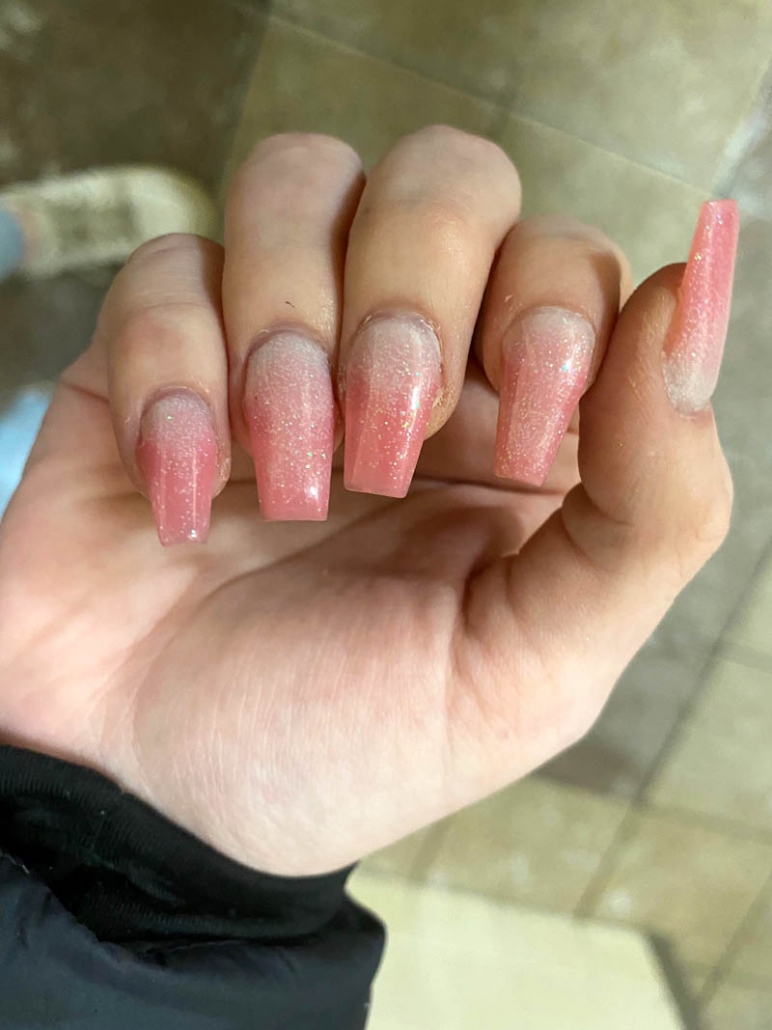 Pink And Orange Ombre Nails Design Ideas – Sunset Nails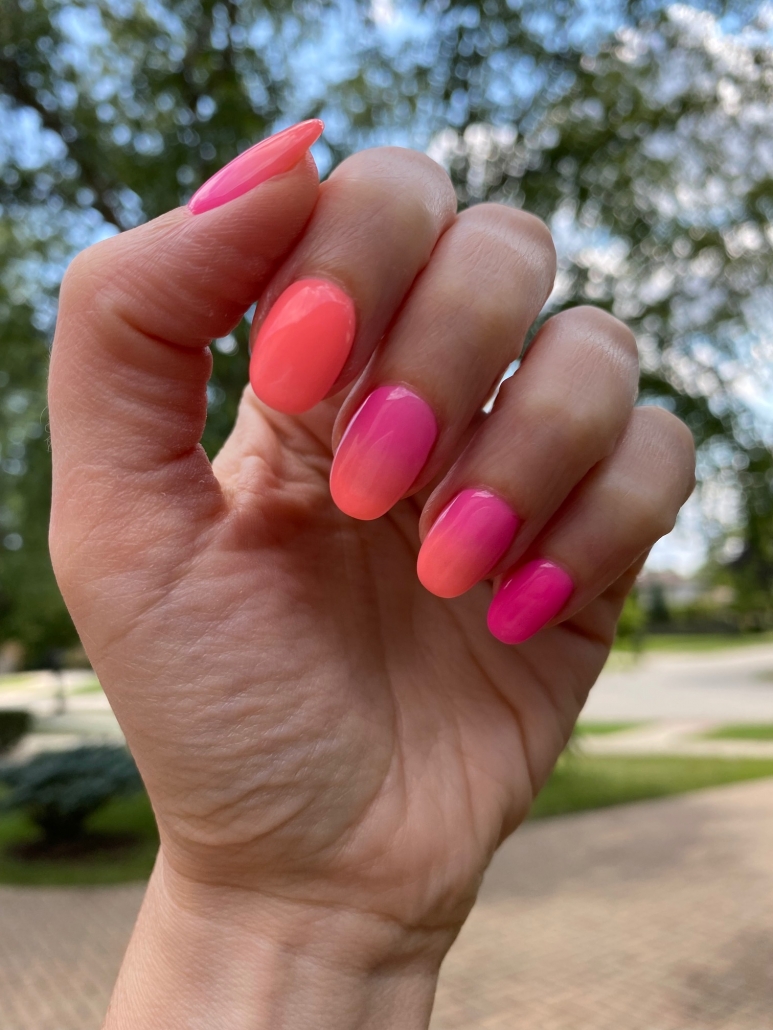 Pink and White Ombre Nails with Flower Design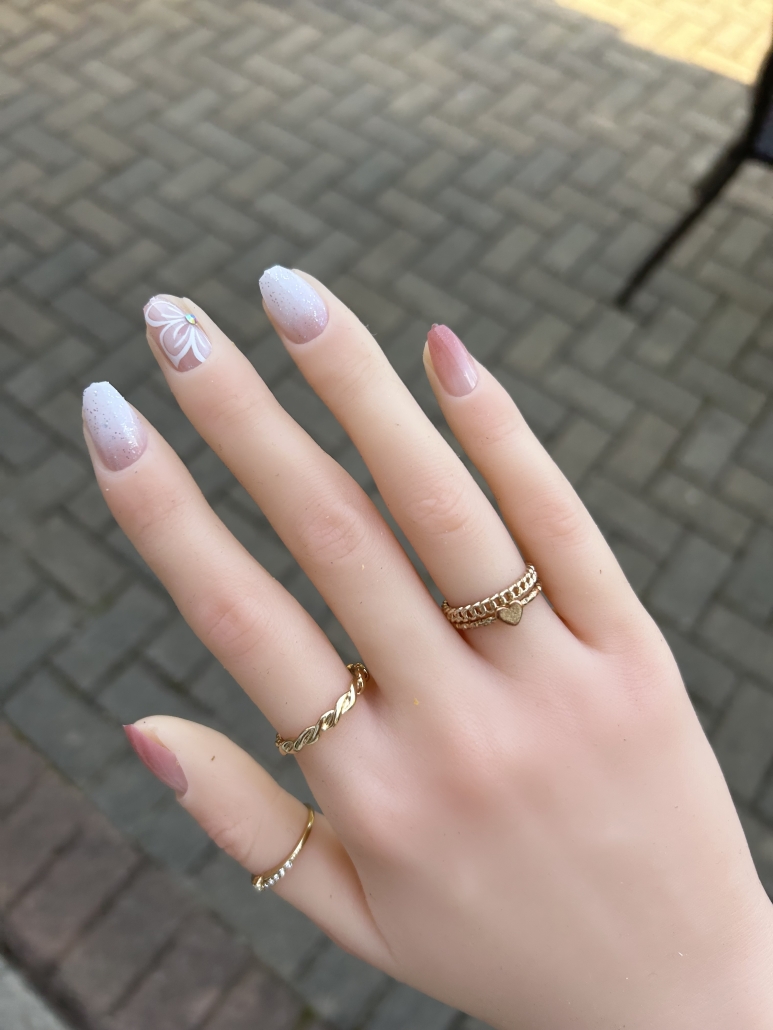 Pink And Silver Glitter Ombre Nails Design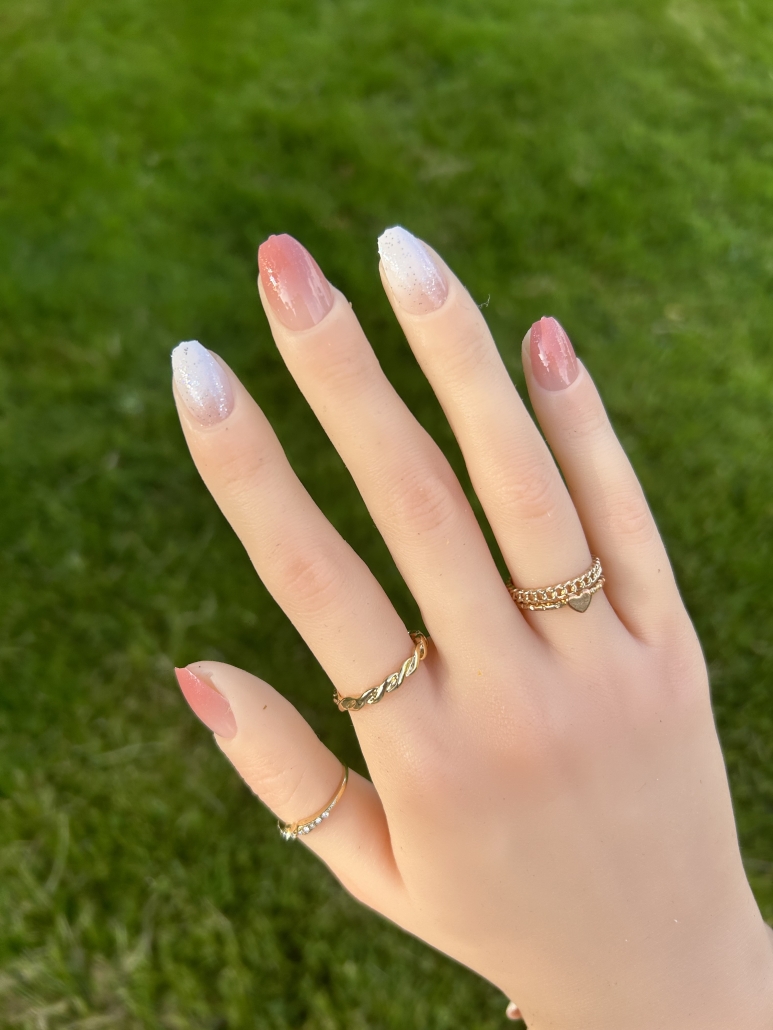 Autumn Short Nails
Short nails offer a practical and chic option for those seeking an easy-to-maintain yet stylish autumn manicure. Embrace a variety of autumn-inspired colors and patterns that perfectly complement your short nails. Consider adding small accents like fall leaves, acorns, or pumpkins for a charming and seasonal touch. Autumn short nails are a versatile and timeless choice for embracing the beauty of fall.
Hot Pink French Tips Nail Design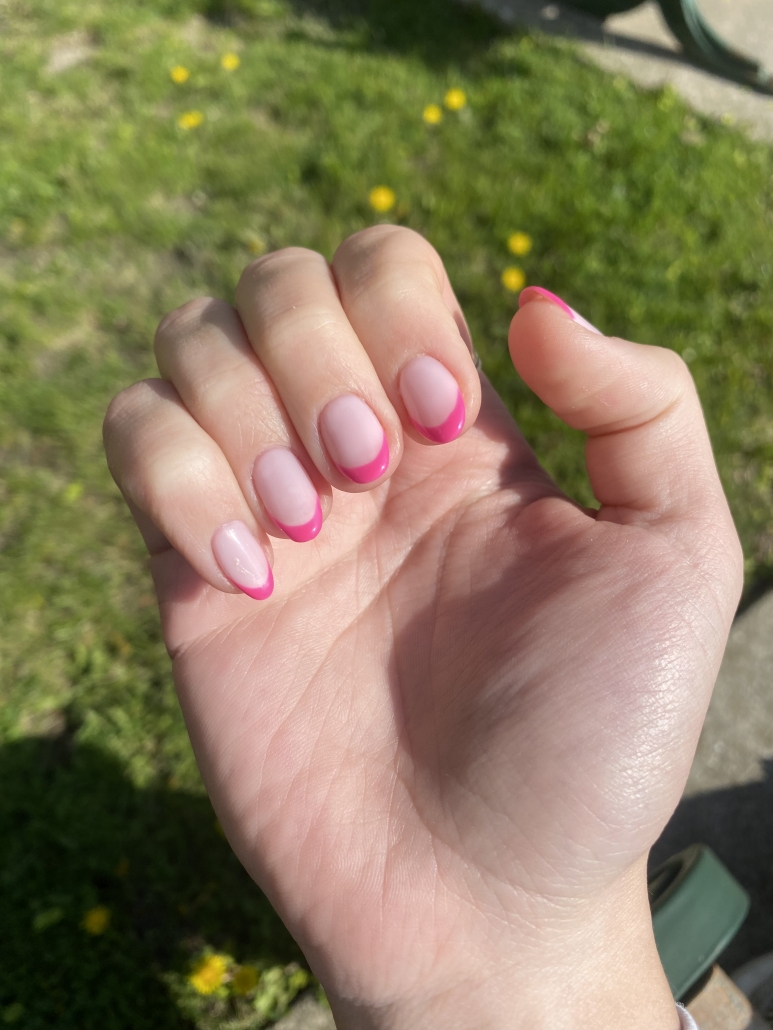 Short Nails White French Tips Manicure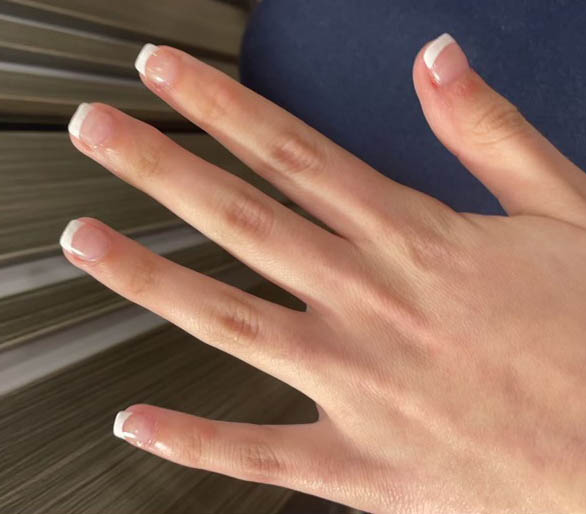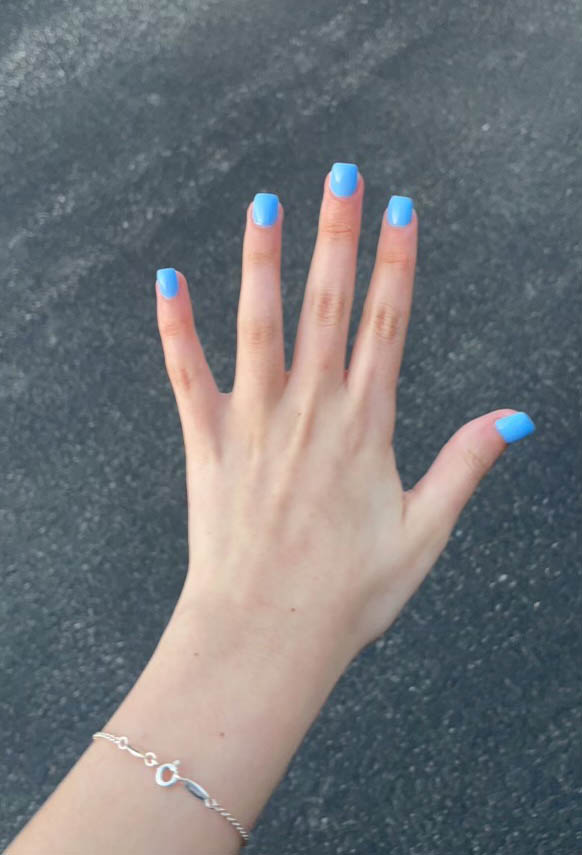 Autumn nails for 2023 provide an array of captivating options to celebrate the beauty of the season. Whether you choose warm browns, vibrant oranges, elegant golds, or unique blues, autumn nails allow you to express your creativity and embrace the magic of fall. From coffin fall nails to acrylic fall nails, each style offers a distinct and stylish way to commemorate the enchanting beauty of autumn on your fingertips. Let your autumn nails become a canvas for celebration and enjoy a stunning manicure that captures the essence of this enchanting season.
https://vibrantguide.com/wp-content/uploads/2022/10/gold-and-white-nails-design4.jpg
1600
1200
Anna
https://vibrantguide.com/wp-content/uploads/2019/01/logo2.png
Anna
2023-07-31 22:43:54
2023-07-31 22:43:54
Autumn Nails 2023