August Nails Ideas, Designs, Colors

August Nails
August nails bring an exciting opportunity to embrace the vibrant spirit of the summer season before the gentle transition into autumn. This month is filled with sunny adventures, back-to-school preparations, and stylish trends, all reflected in a diverse array of nail designs. From bright and warm hues to trendy and playful styles, August nails offer a creative canvas to express your unique personality and celebrate the last rays of summer sun.
Bright August Nails
For those seeking to capture the essence of summer's radiance, bright August nails are the perfect choice. Think of vivid neon shades like electric blue, neon pink, and lime green. Pair them with fun nail art elements like palm trees, suns, or beachy waves for an unmistakably vibrant and cheerful look that perfectly embodies the carefree spirit of the season.
Hot Pink Coffin Nails with White and Silver Swirls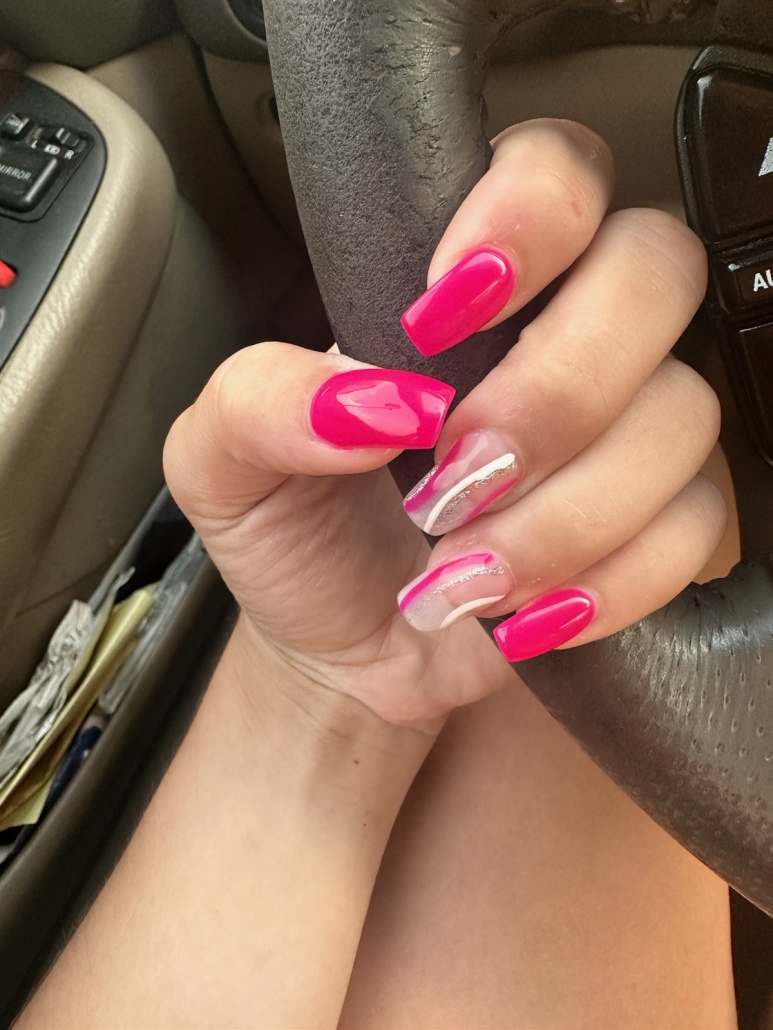 Flower Nails – Red Coffin Nail Design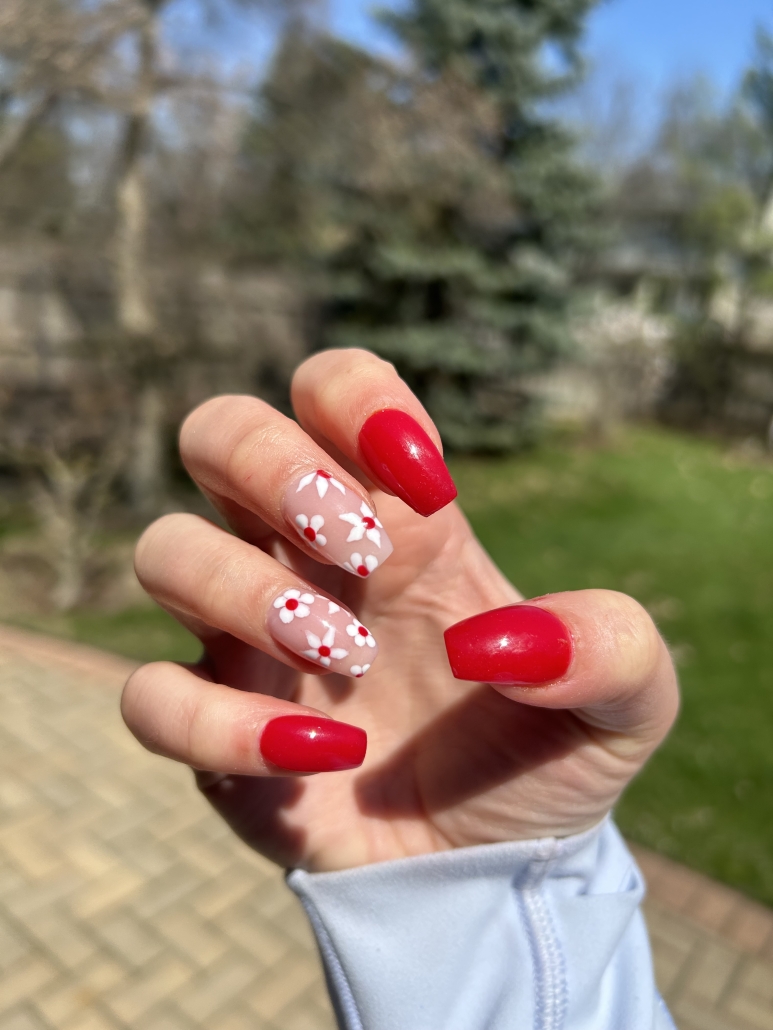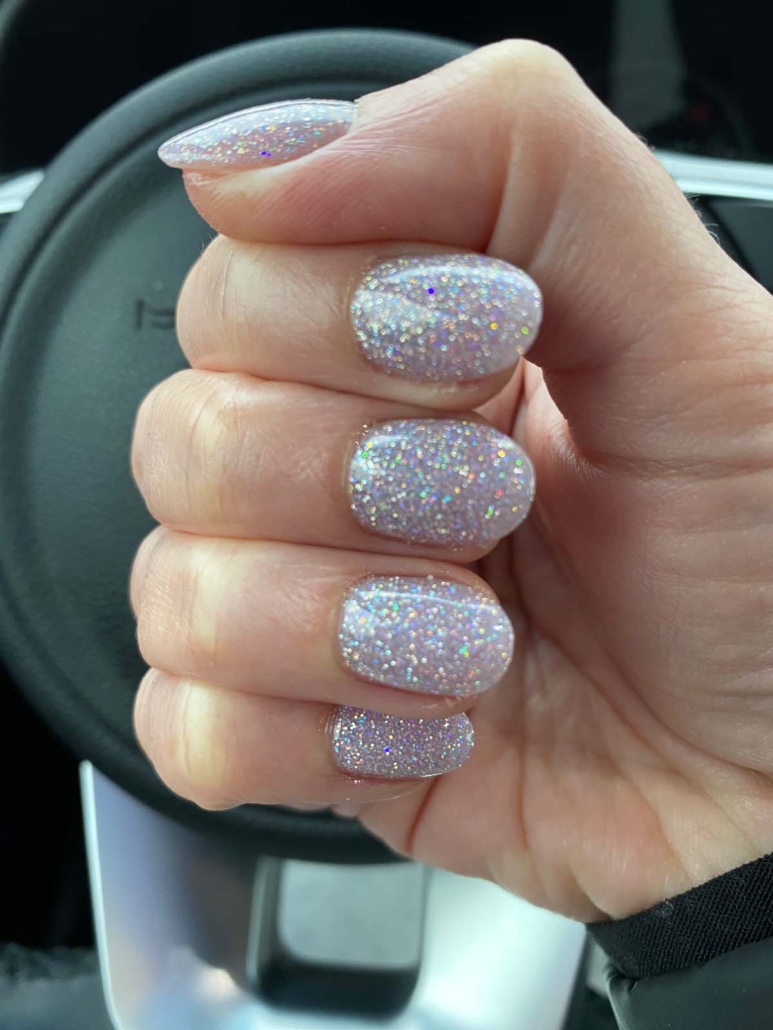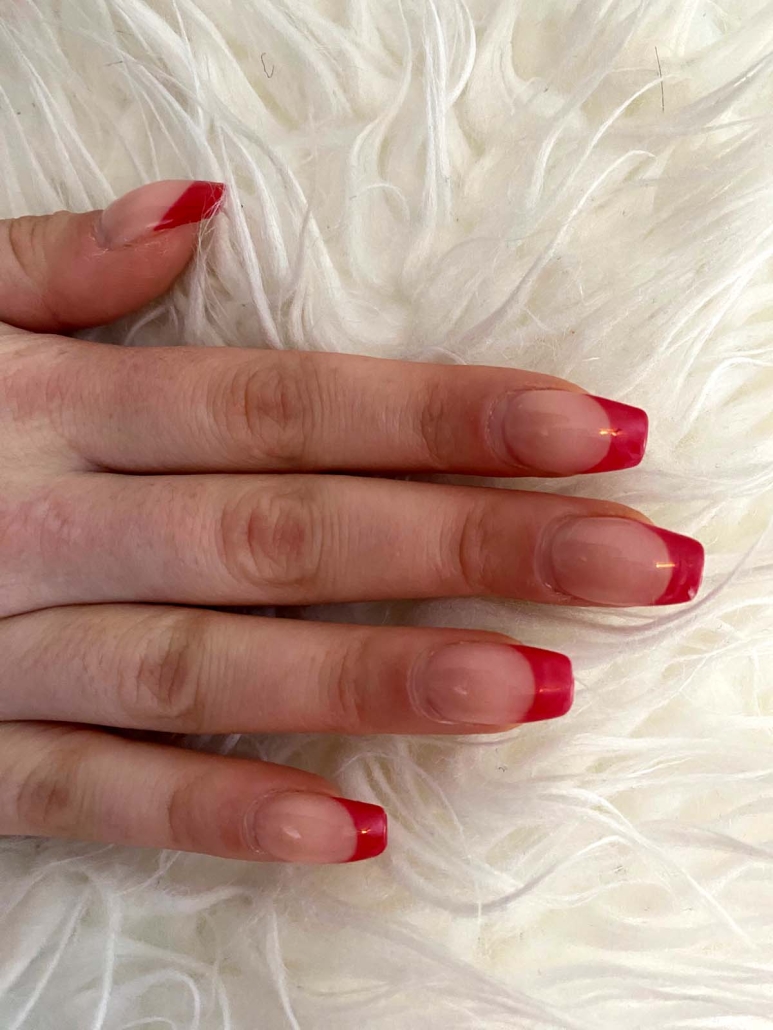 Smiley Face Nails In Blue And White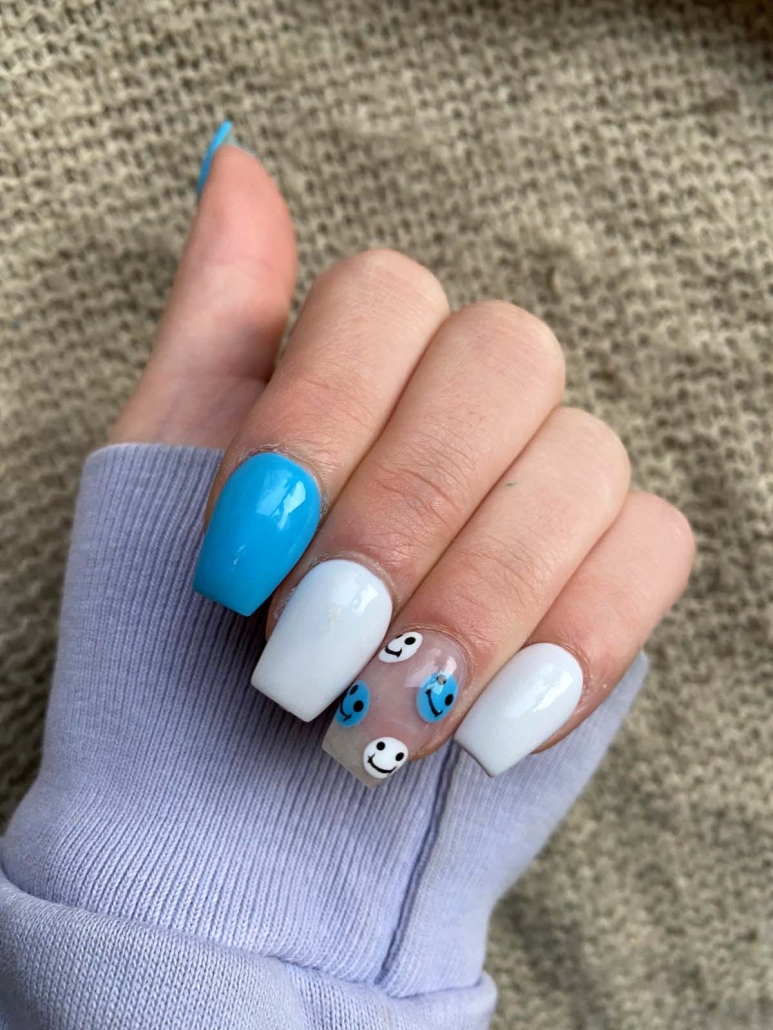 Hot Pink Lightning Bolt Nails Design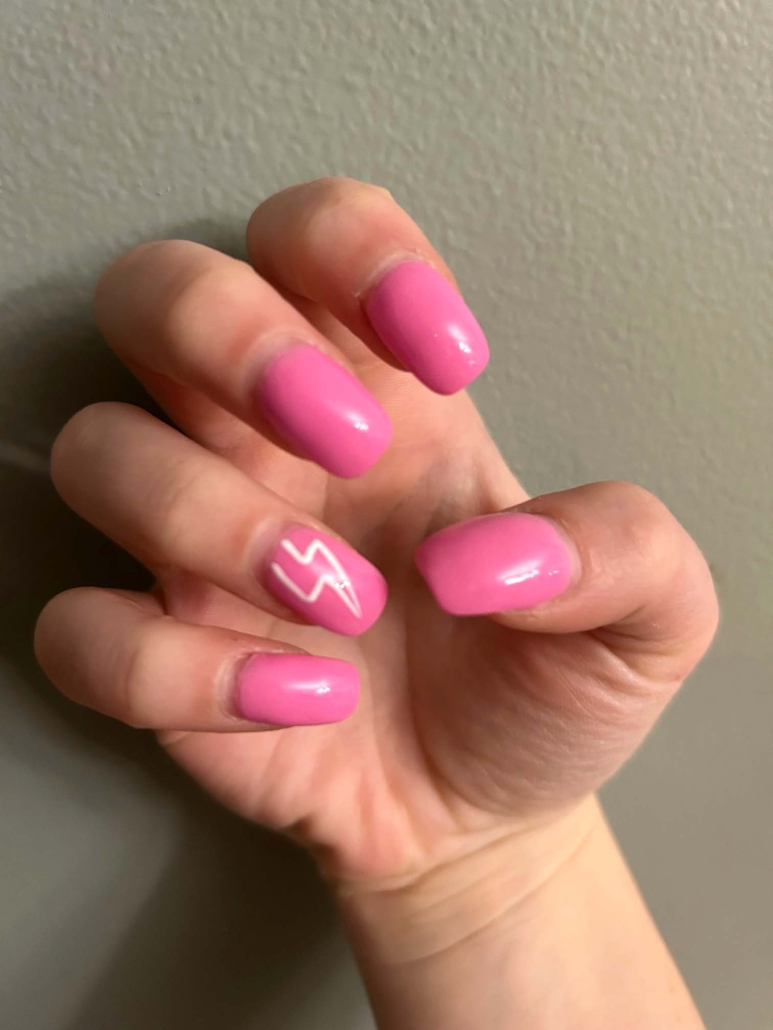 Warm August Nails
As August starts hinting at the arrival of fall, warm August nails embrace the transition with rich and earthy tones. Opt for shades like burnt orange, mustard yellow, and deep reds. Combine them with delicate metallic accents or abstract patterns to create a cozy and inviting nail design that pays homage to the upcoming autumn while still enjoying the warmth of summer.
Bright Orange French Tip Nails with White Swirls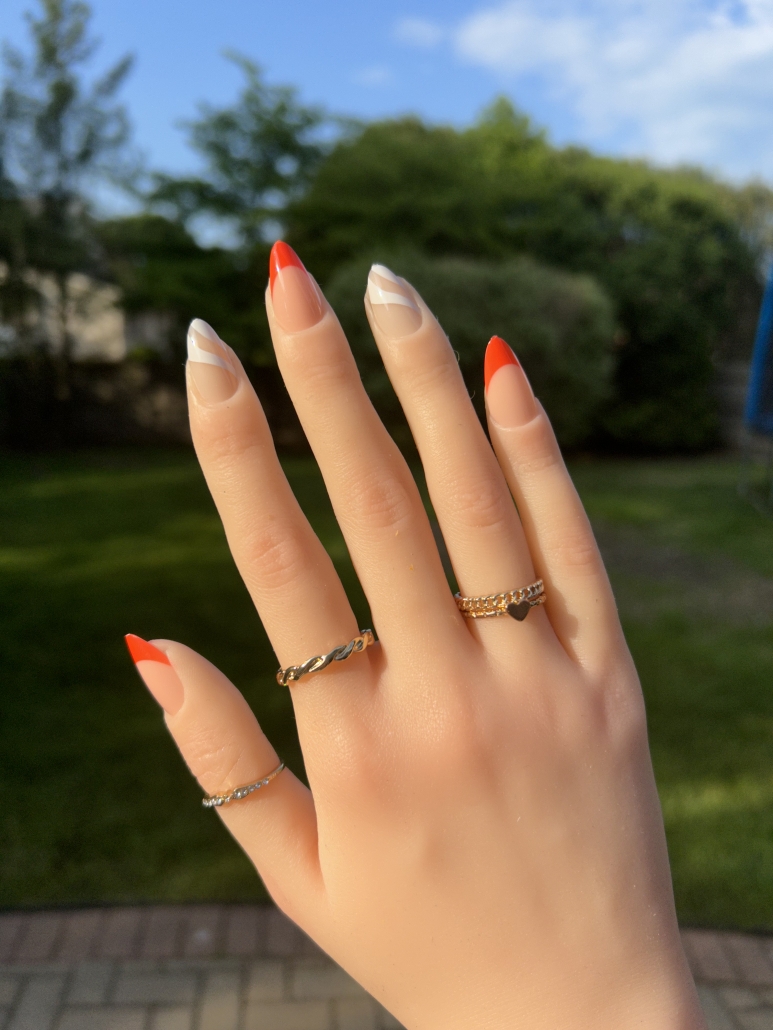 Pink and White Ombre Nails with Flower Design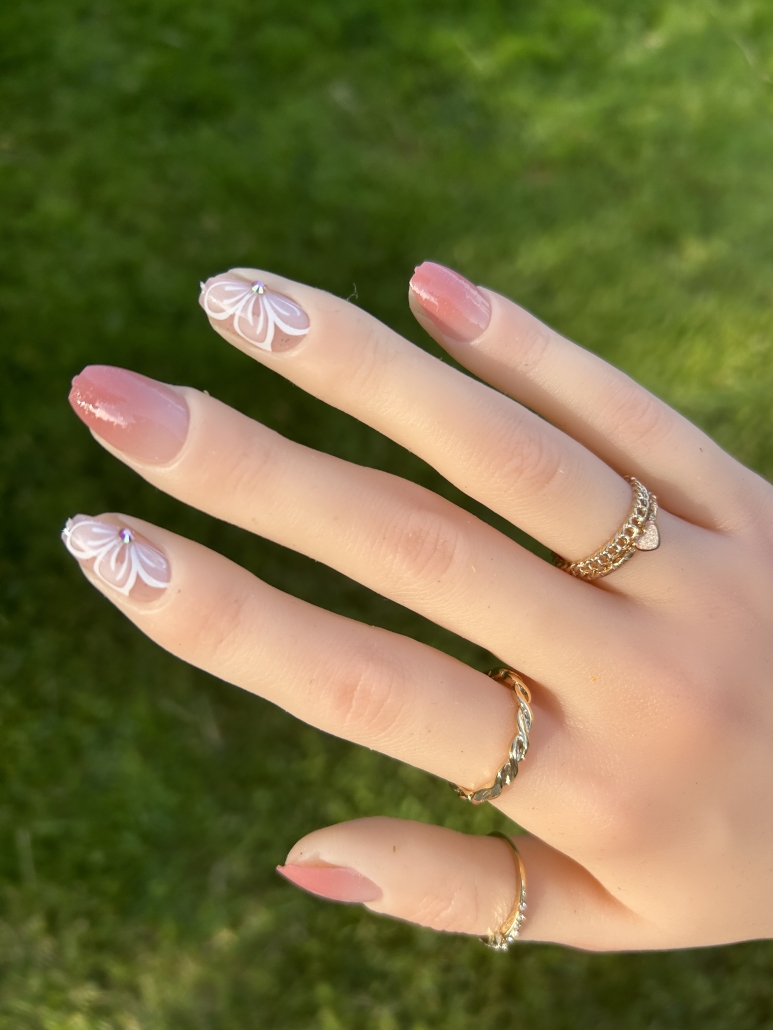 Red and White Almond Nails with Swirls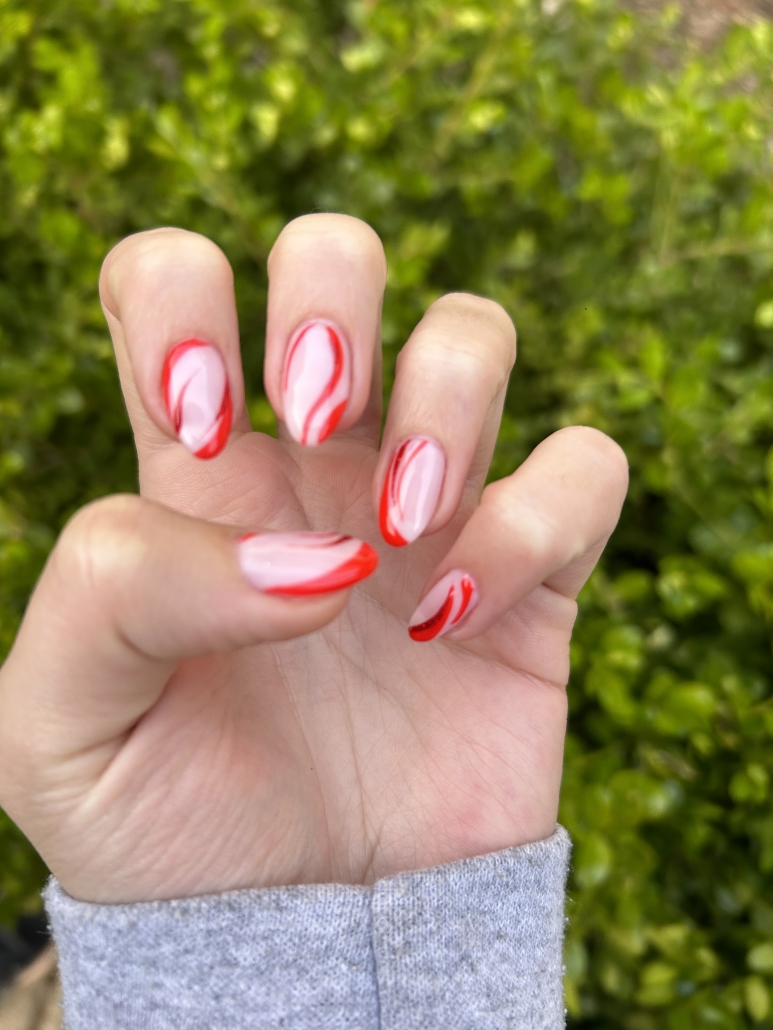 Hot Pink French Tips Nail Design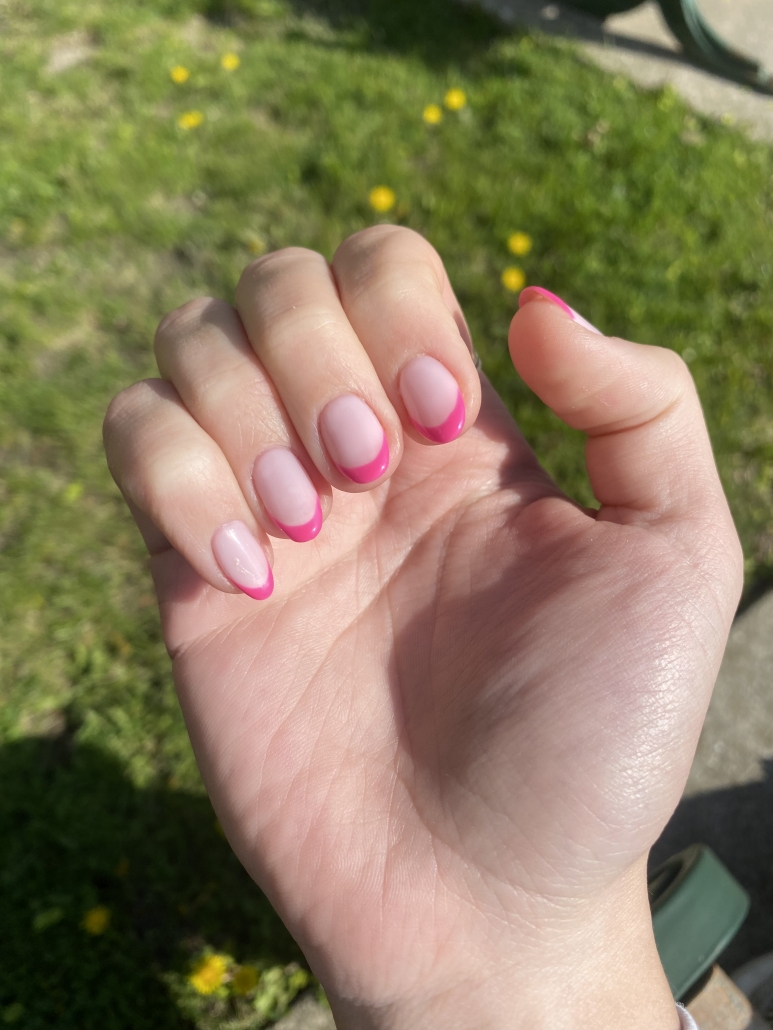 Light Pink French Tip Nails With Flowers
Back to School August Nails
August marks the time to gear up for the return to school, making back-to-school August nails a popular choice. Go for a more subdued and sophisticated look with classic neutrals like soft beige, light grey, or pastel hues. Add small accents like school-inspired patterns, pencils, or books to showcase your excitement for the new academic year.
Pink and White Nail Design With Swirls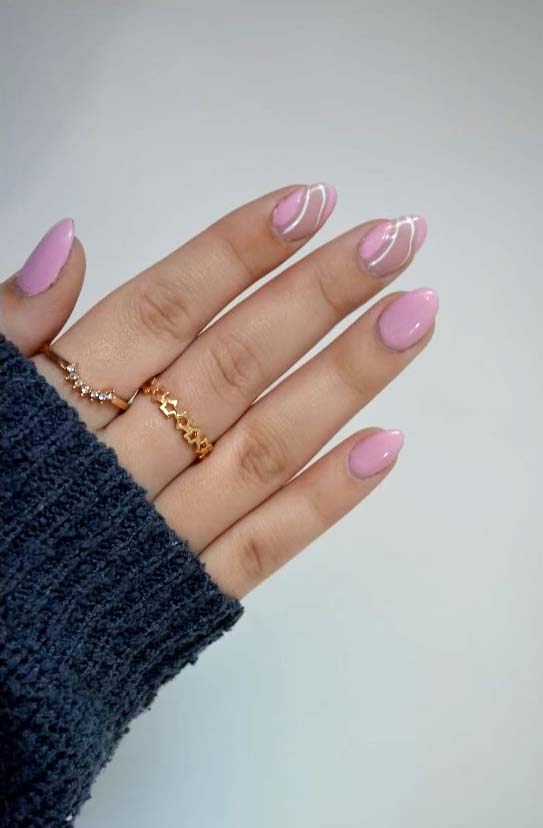 Lotus Flower Nail Design Blue And White Manicure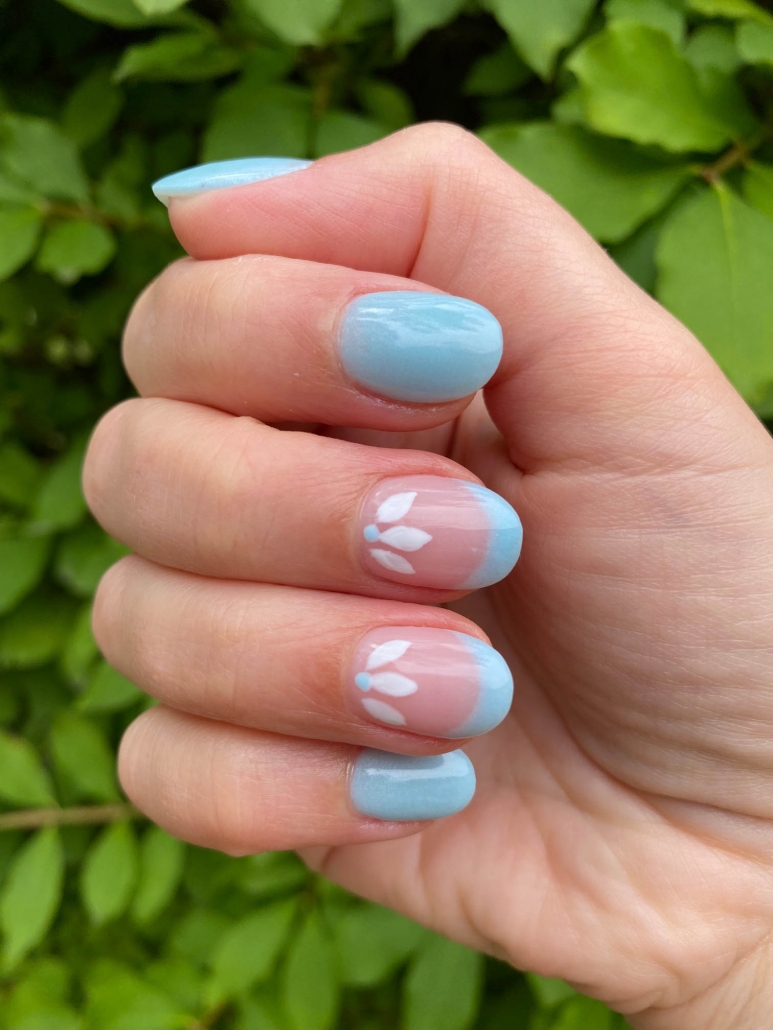 Light Blue Butterfly Nails Design Idea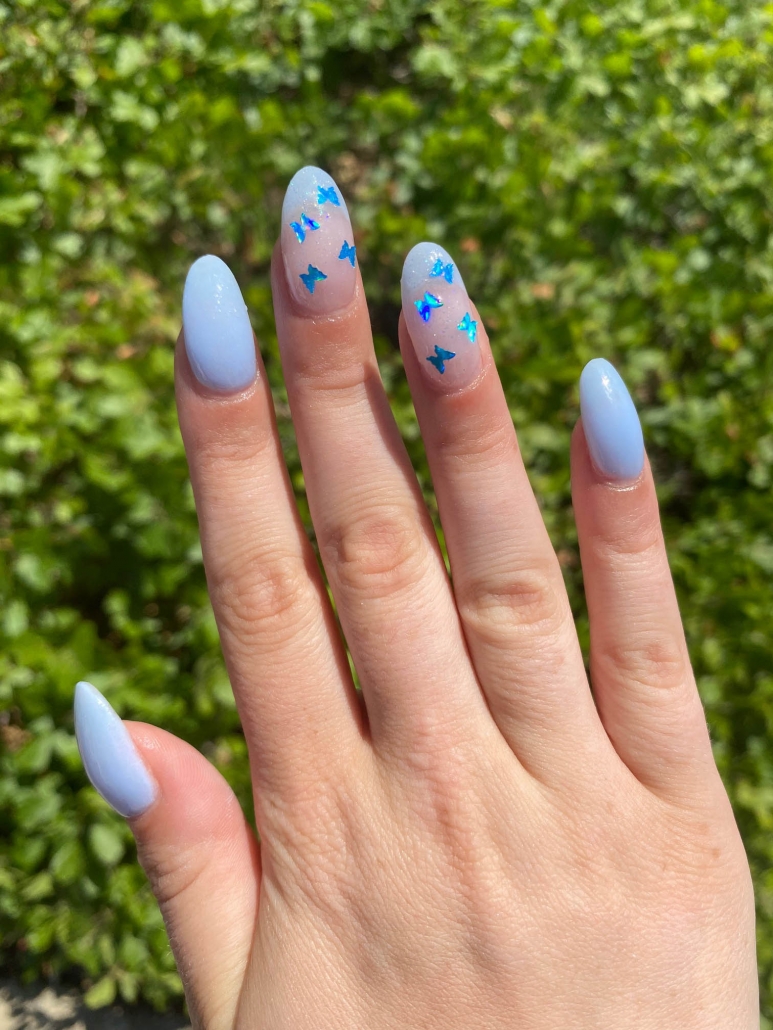 Pastel Summer Nails Multicolor Swirls Design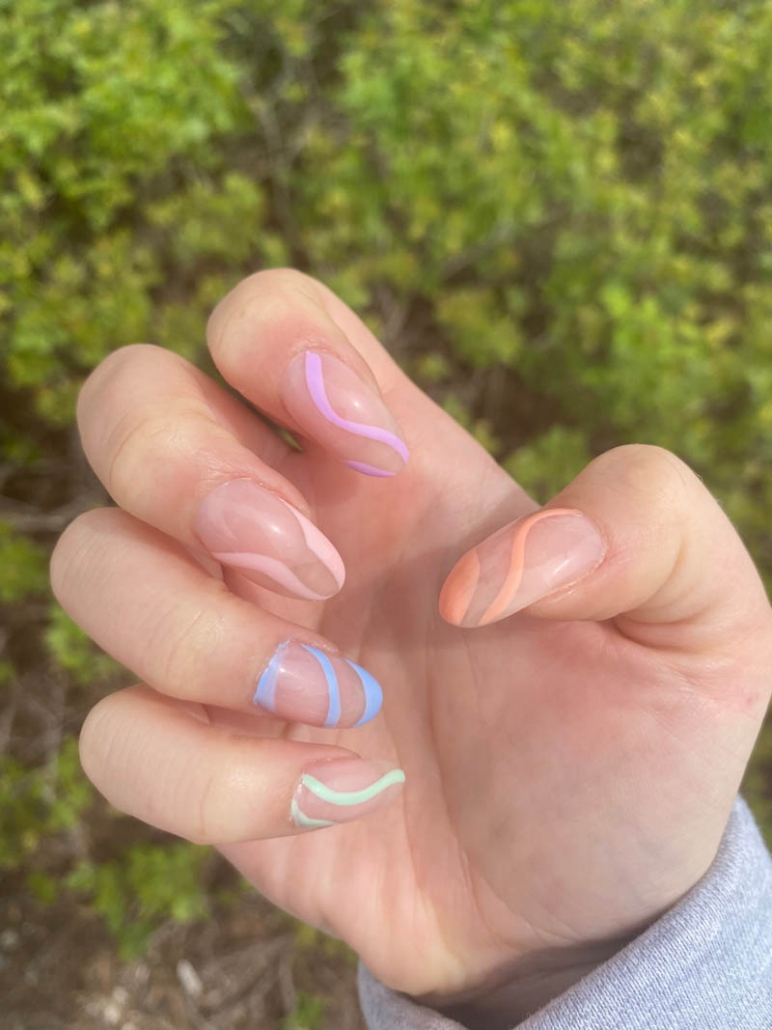 Light Purple Nails Design With Flowers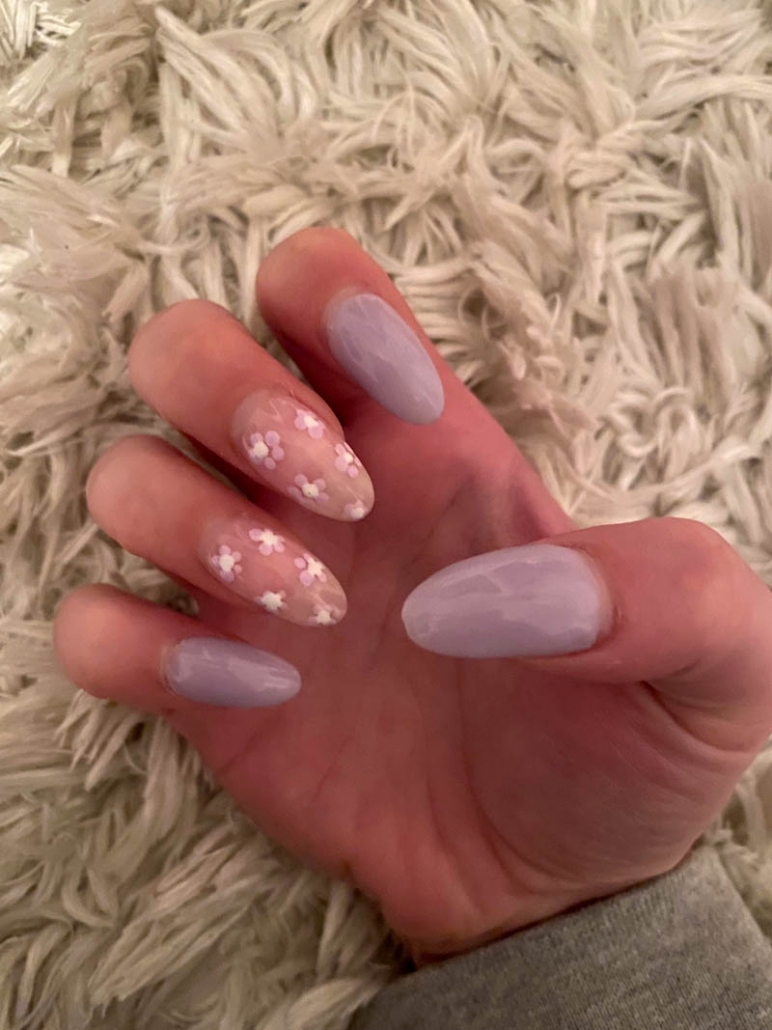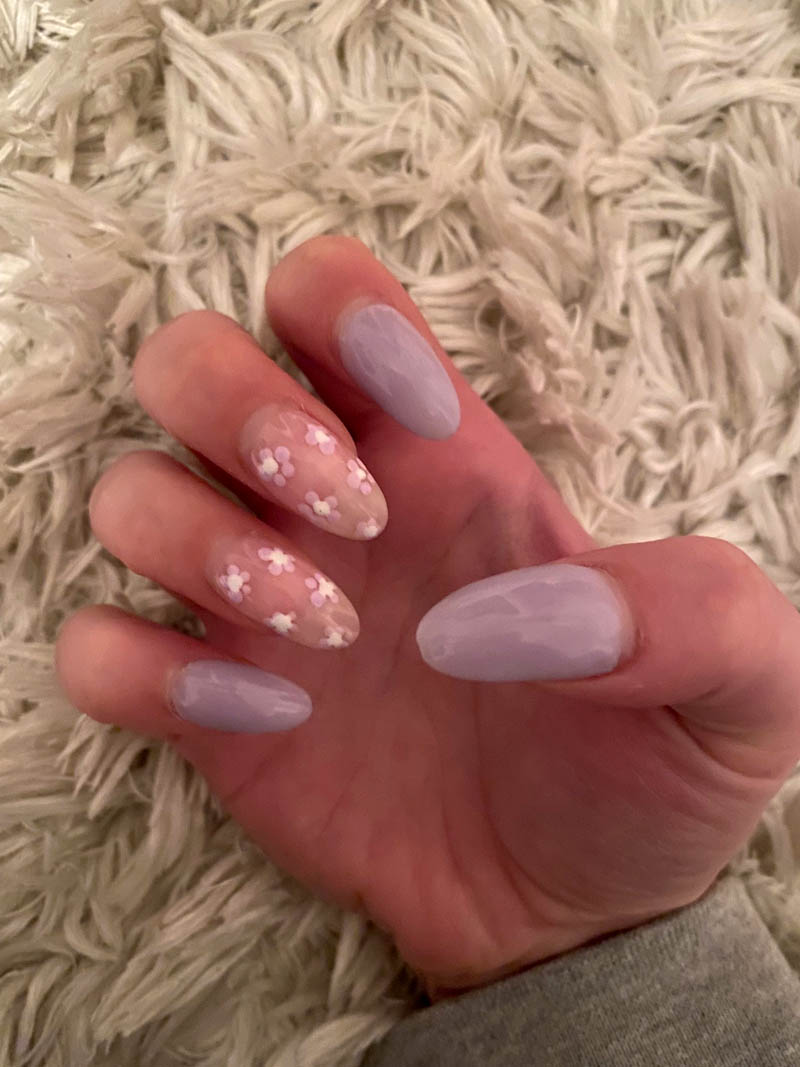 Trendy August Nails
Stay ahead of the fashion curve with trendy August nails that incorporate the latest nail art techniques and patterns. Experiment with geometric designs, negative space, or modern French tips. Don't be afraid to play with texture and embellishments like beads, pearls, or sequins for a truly statement-making and fashion-forward look.
Nude Nails Design Idea With White And Gold Swirls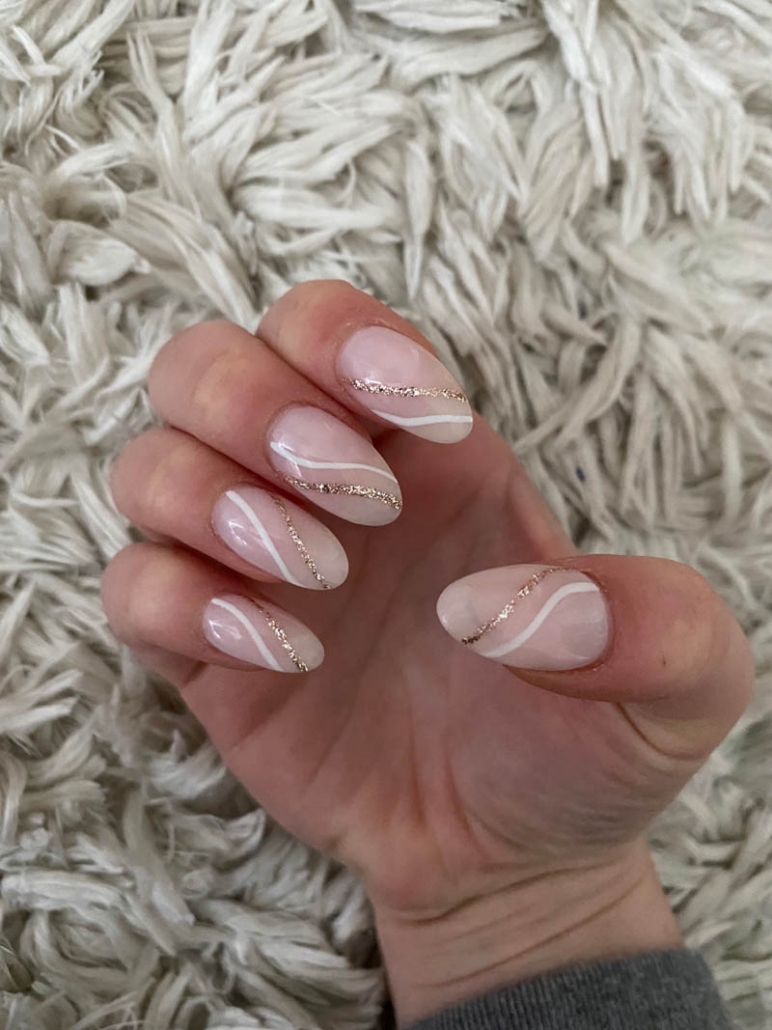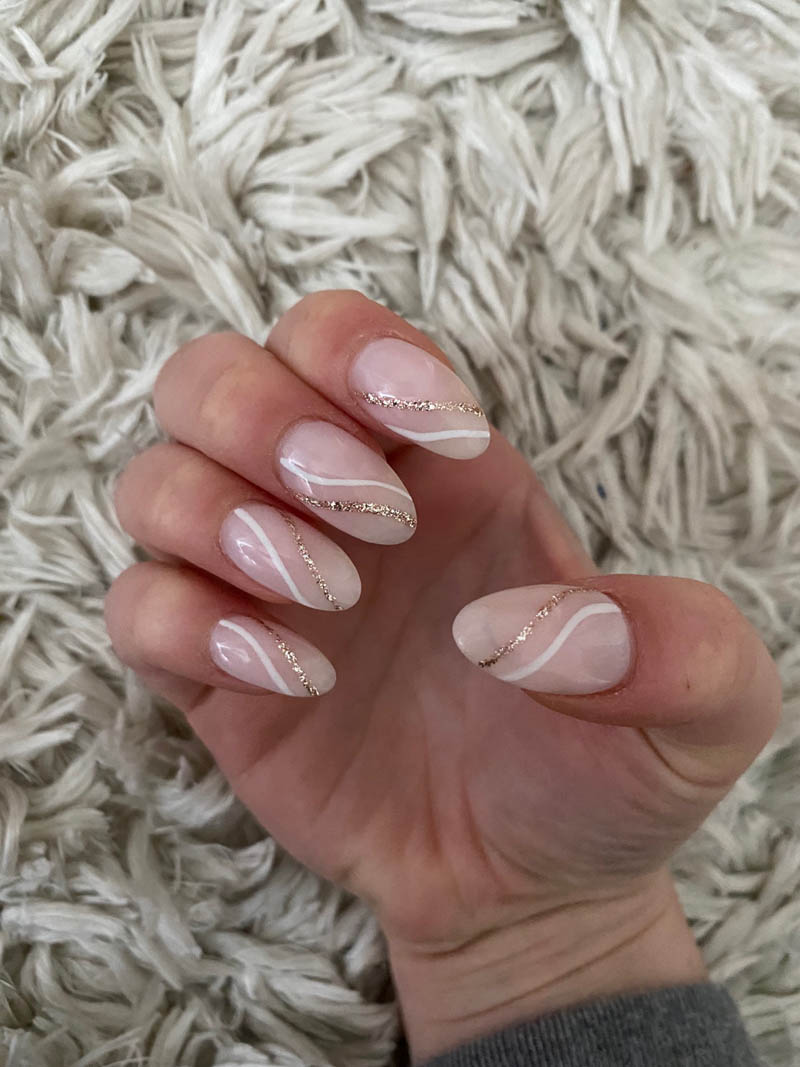 Cobalt Blue Nails With Heart Design On Ring Finger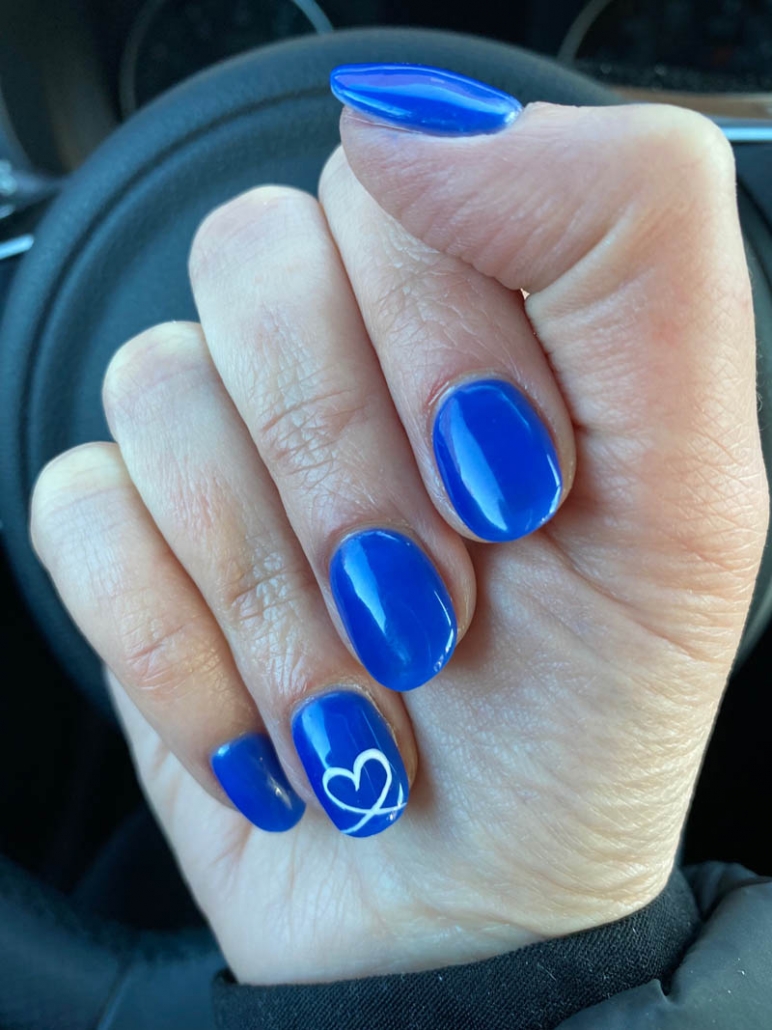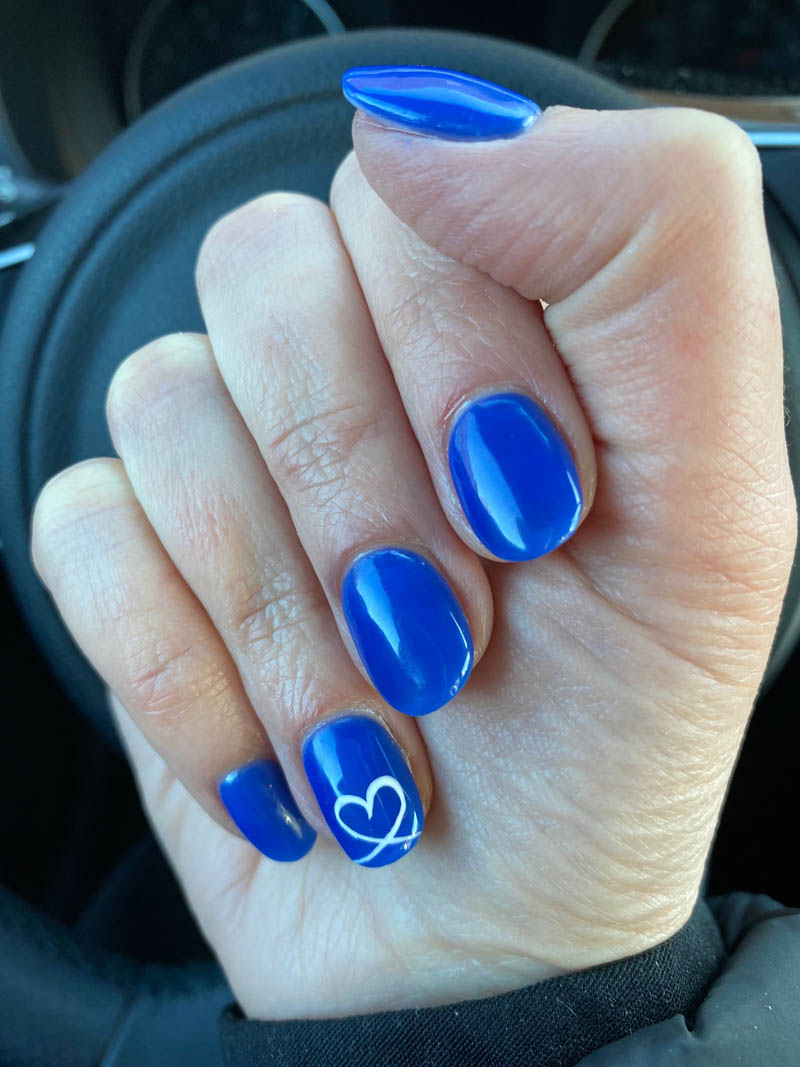 Short Classy French Tip Nails with White Flowers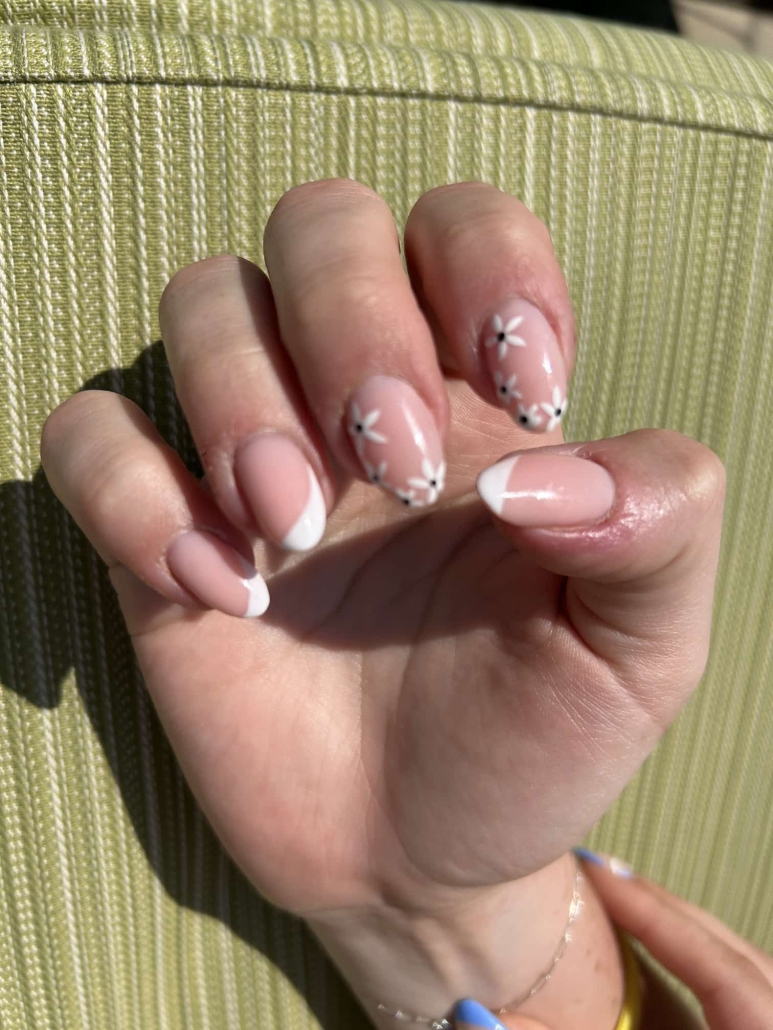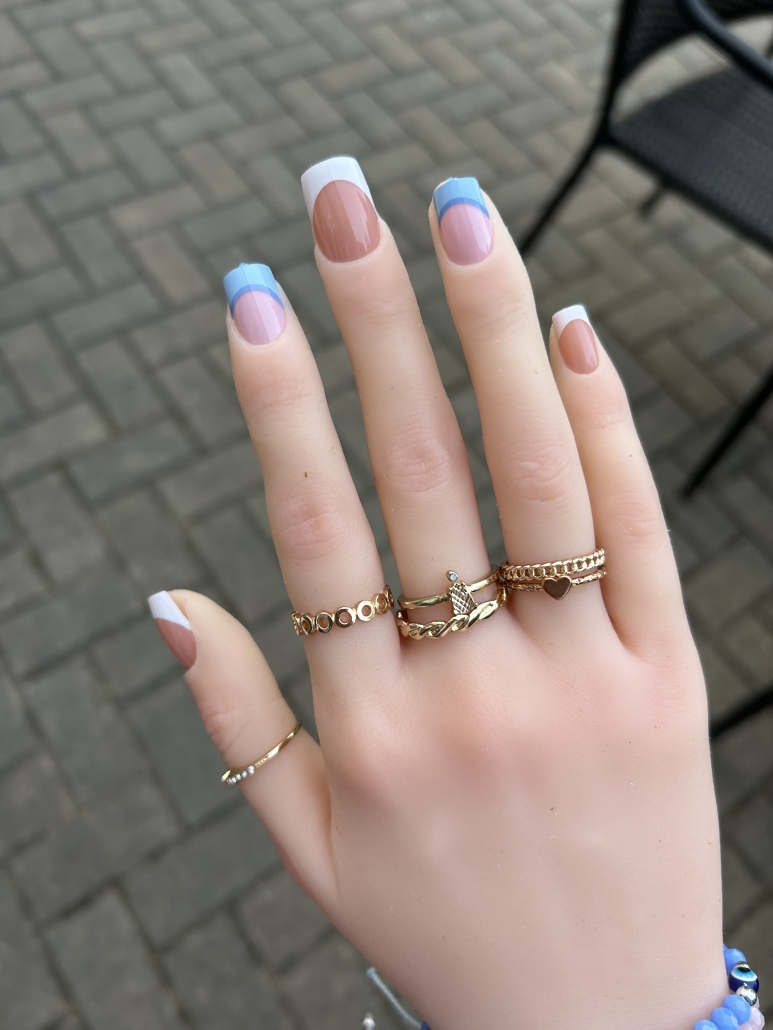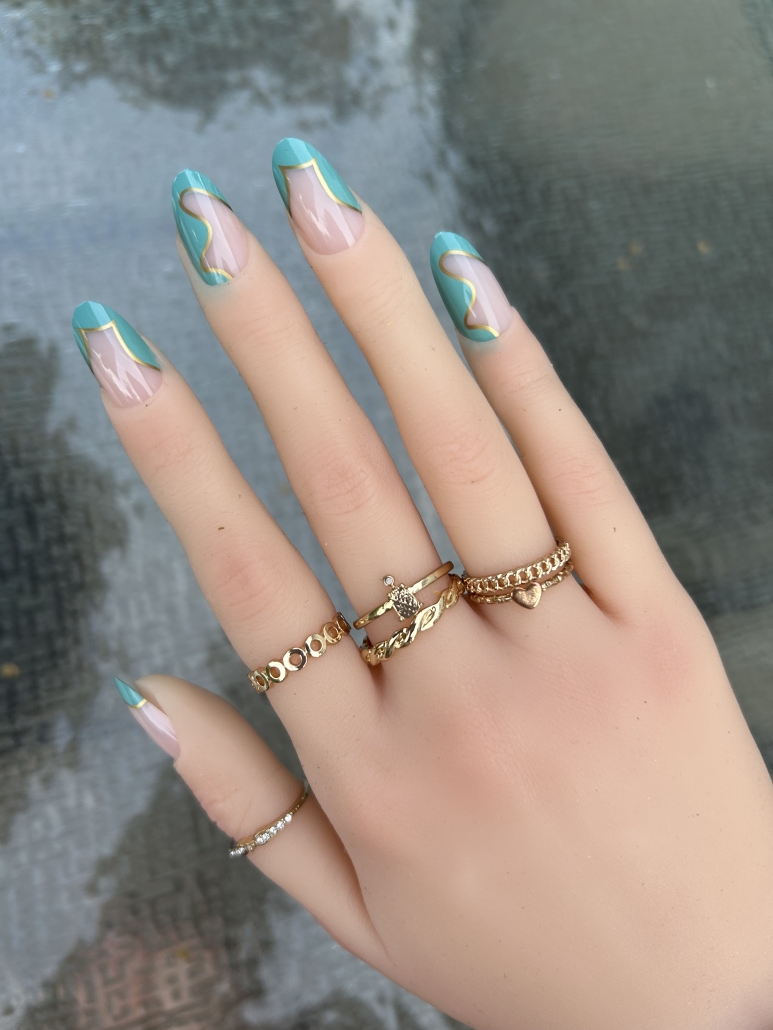 Pink August Nails
August is a month that embodies femininity and warmth, making pink August nails a delightful choice. Opt for a range of pink shades, from soft pastels to bold fuchsias. Experiment with ombré effects, floral patterns, or delicate rose gold accents to create a feminine and elegant nail design that radiates charm. For more pink nails, check out Light Pink Nail Ideas and Hot Pink Nails Ideas.
Pink Chrome Nails with Coffin Tips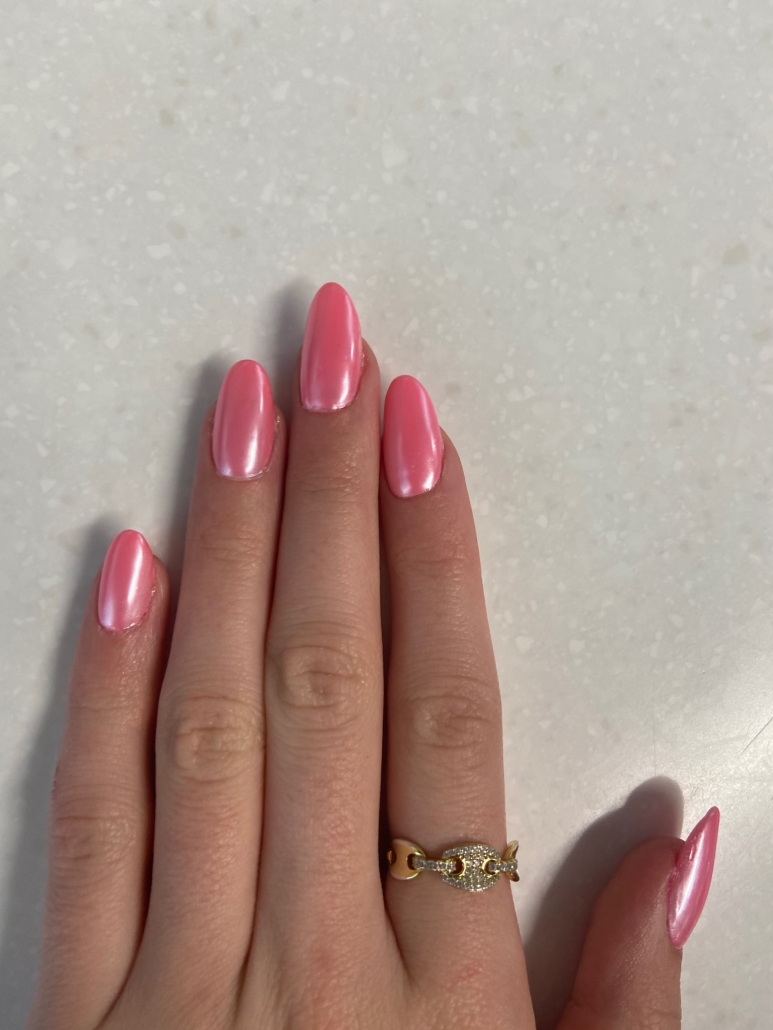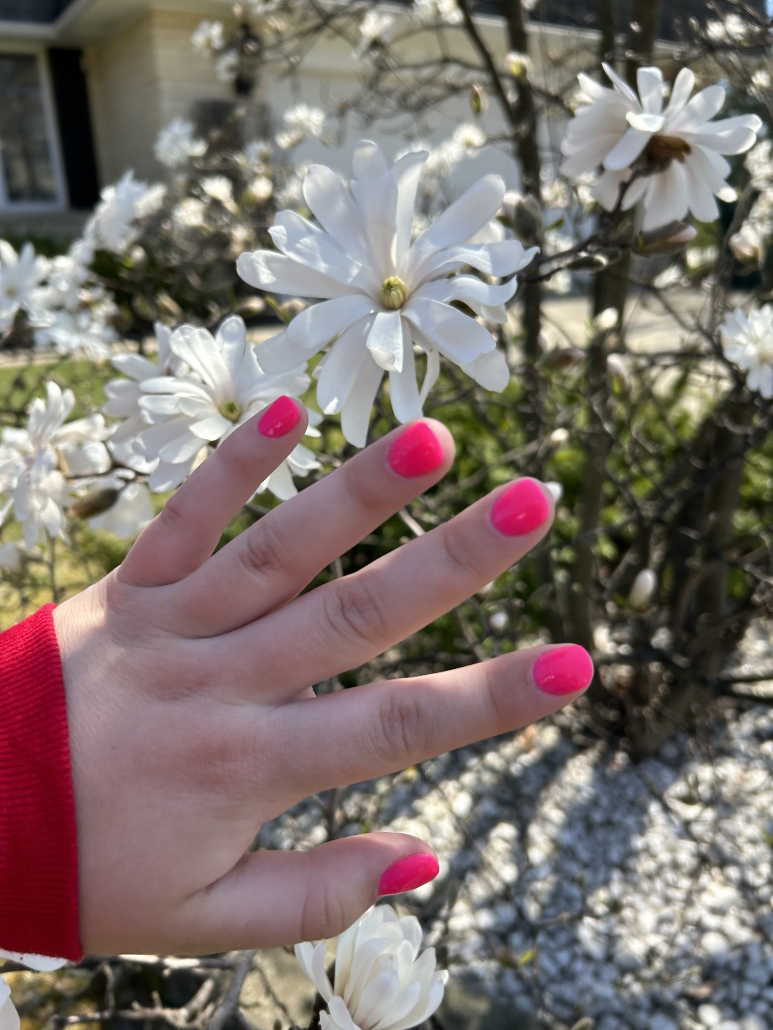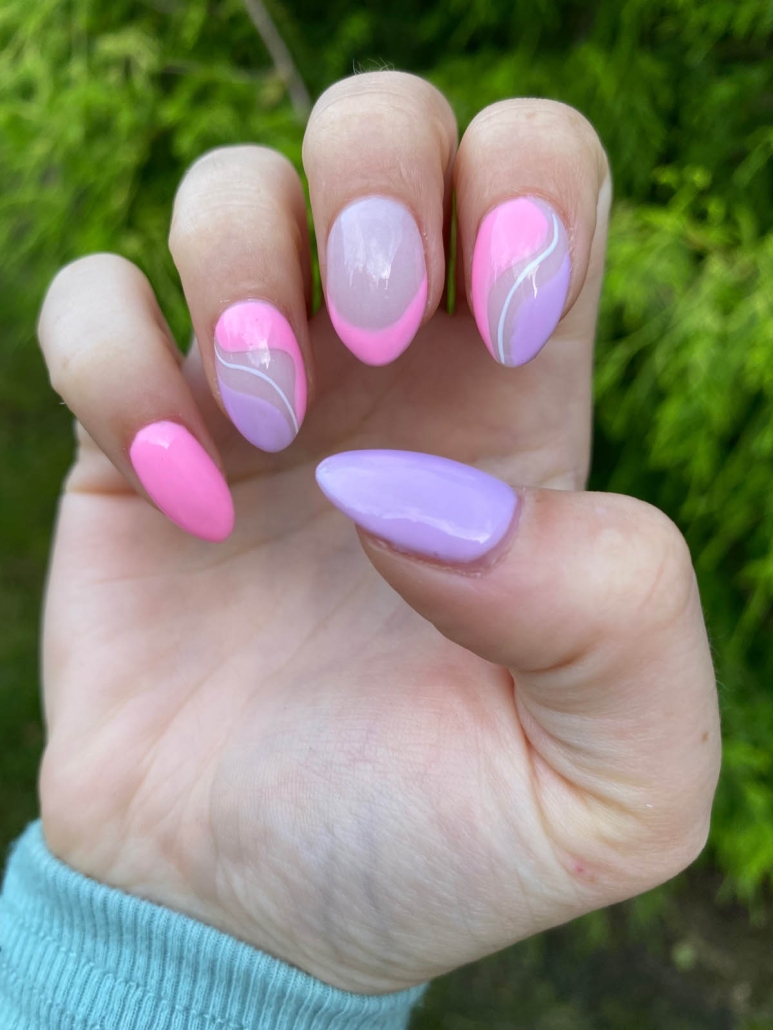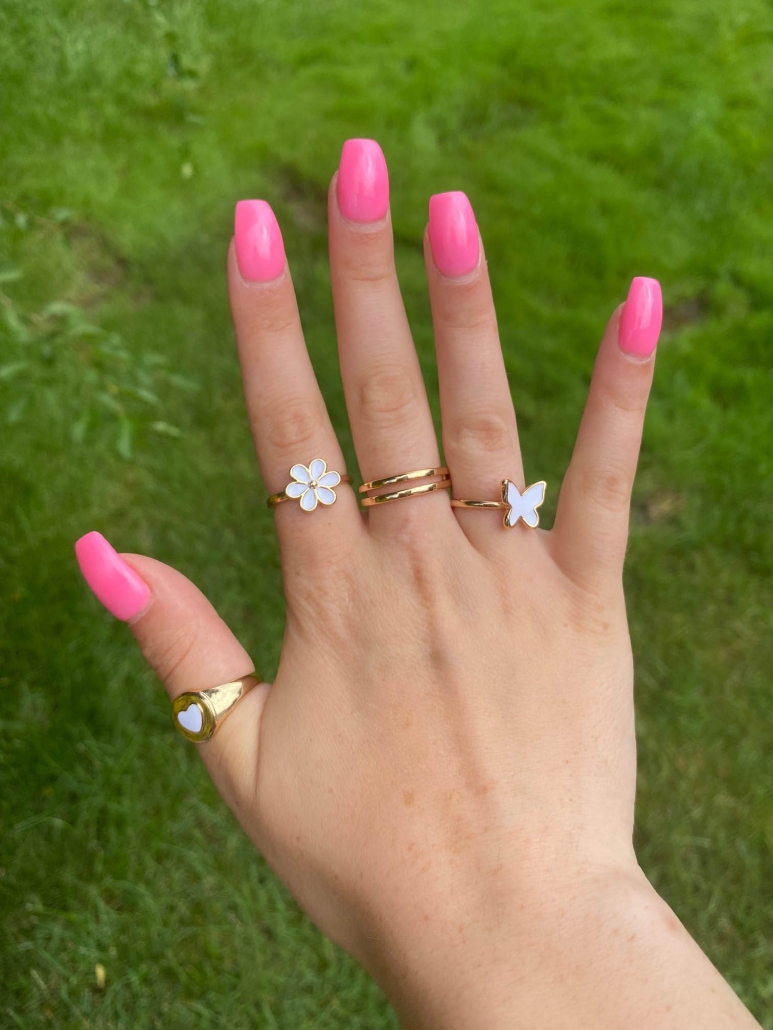 Easy Cute Coffin Nails Design – Pink & White Swirls On Nude Nails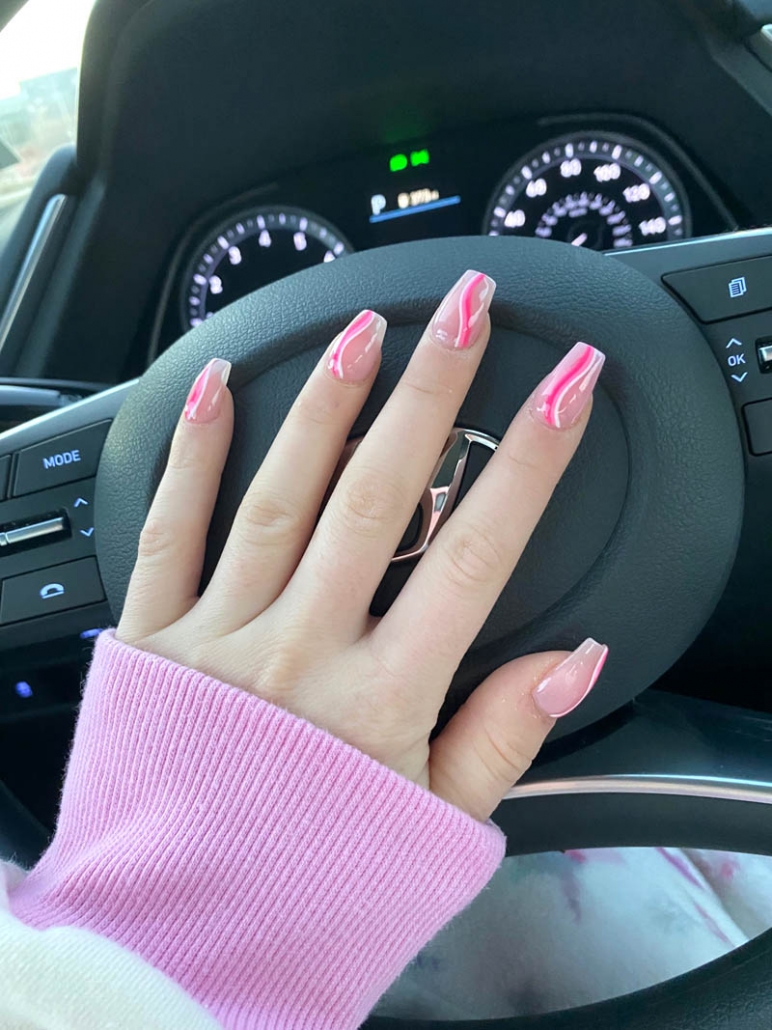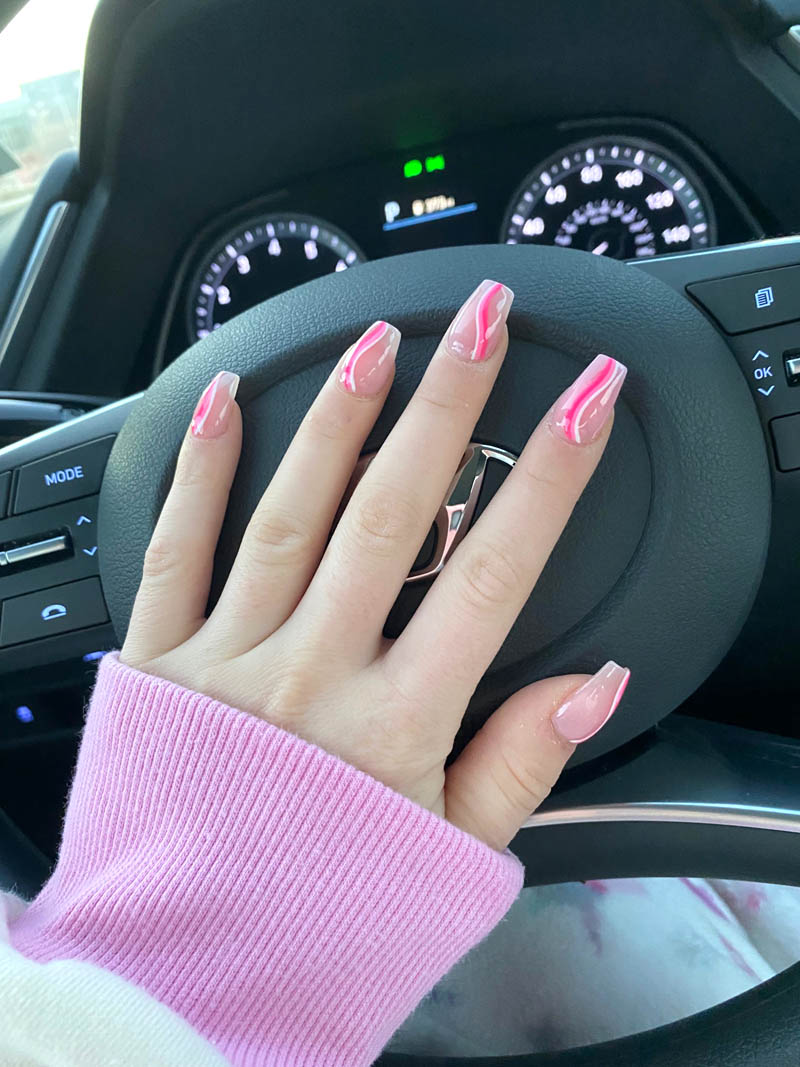 Coffin August Nails
For those seeking a stylish and edgy nail shape, coffin August nails are an excellent option. This sleek and tapered shape lends itself well to a variety of designs, from elegant neutrals to bold patterns. Experiment with matte finishes, metallic accents, or intricate nail art to showcase your personal style and embrace the versatility of coffin nails. For more coffin nails, check out Long Coffin Nail Ideas.
Sky Blue Coffin Nails Manicure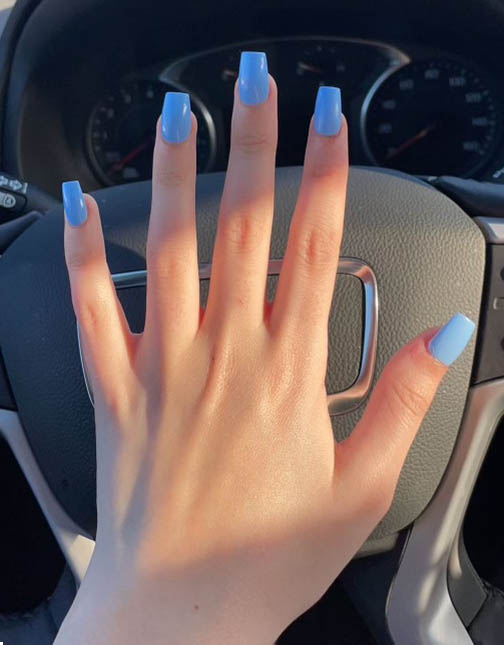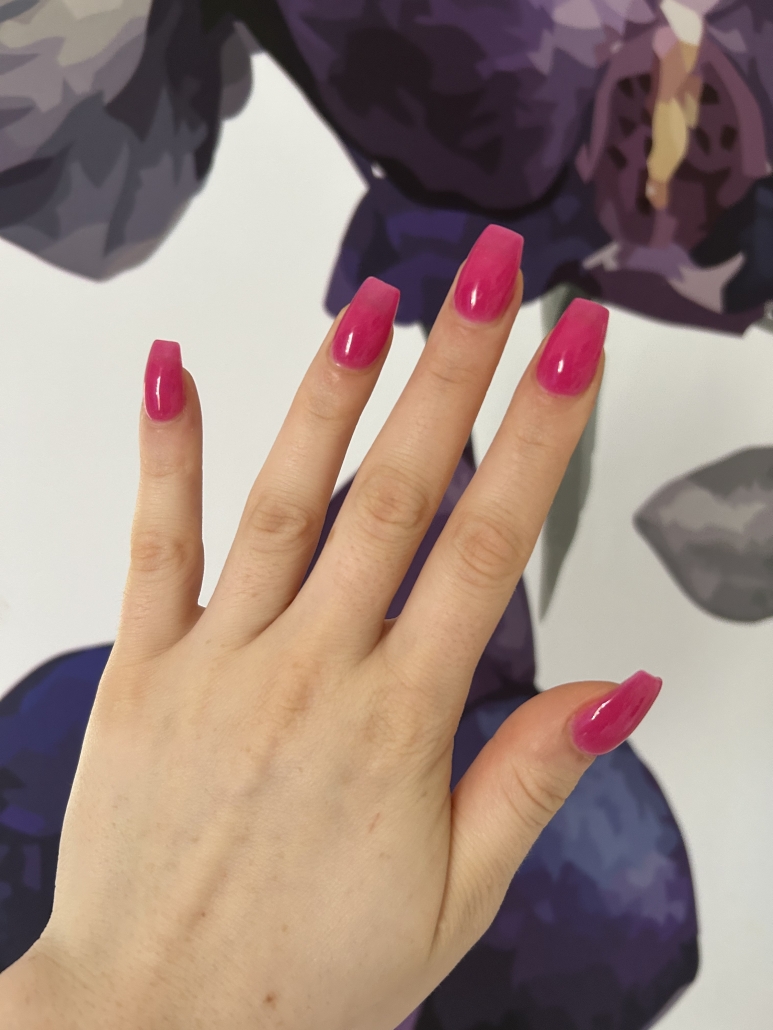 Short August Nails
Short August nails offer a practical and chic option for those seeking easy-to-maintain yet stylish nails. Choose bright colors, playful patterns, or elegant minimalist designs to suit your mood and preferences. Consider a monochromatic look with subtle textures or playful polka dots to create a charming and effortless nail design perfect for the summer's final days. For more short nails, check out Short Nail Ideas, Designs, Colors.
Short White Nails with Blue and Silver Swirls

Short Nails White French Tips Manicure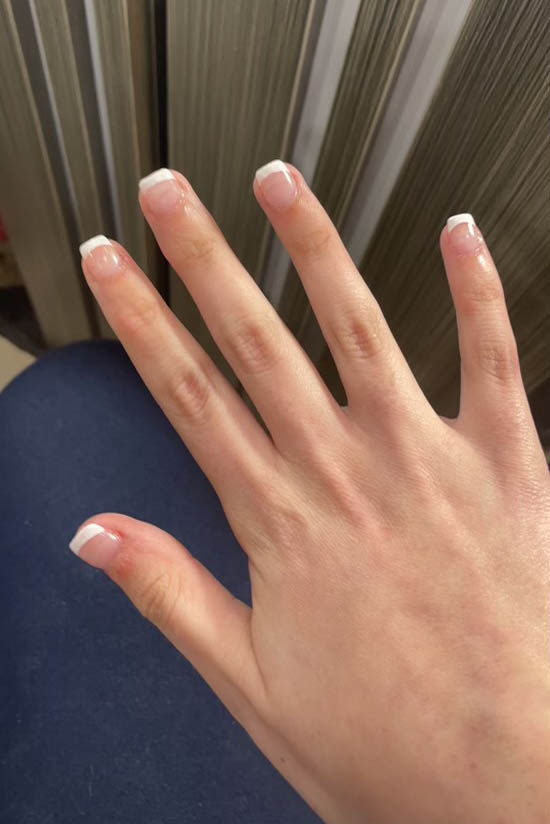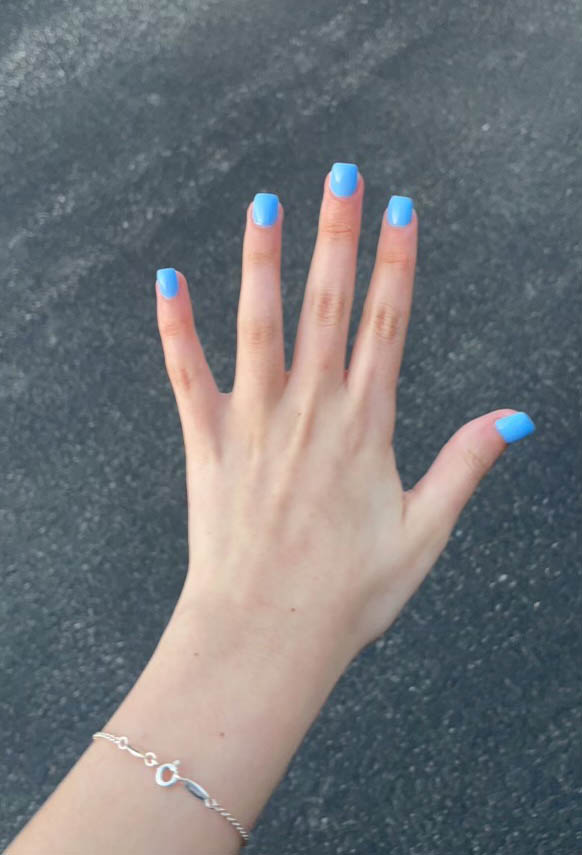 August nails present a captivating opportunity to indulge in an array of vibrant colors, trendy patterns, and seasonal inspirations. From bright and warm hues that embody the spirit of summer to back-to-school designs and chic coffin nails, there is a perfect nail style for everyone to embrace the essence of August. Whether you're savoring the last days of summer or preparing for the arrival of autumn, August nails offer a delightful canvas to showcase your creativity and celebrate this dynamic month.
For more summer nails, check out Summer Nail Designs, Ideas, Colors 2023, July Nail Ideas, Designs, Colors, and June Nails Designs, Ideas, Colors.
https://vibrantguide.com/wp-content/uploads/2023/05/IMG_9387-rotated.jpeg
1600
1200
Anna
https://vibrantguide.com/wp-content/uploads/2019/01/logo2.png
Anna
2023-07-23 20:34:19
2023-07-23 20:34:19
August Nails Ideas, Designs, Colors