Silver Sparkly Glitter Nails

This silver sparkly glitter nail design is absolutely perfect for any situation. While silver glitter nails are especially popular around the holidays, adding a little glitz to the festive season with their sparkle, they are a nail design you can wear year-round, adding a pop of fun to any season or event! Glitter nail designs are fun and chic with an undeniable wow factor.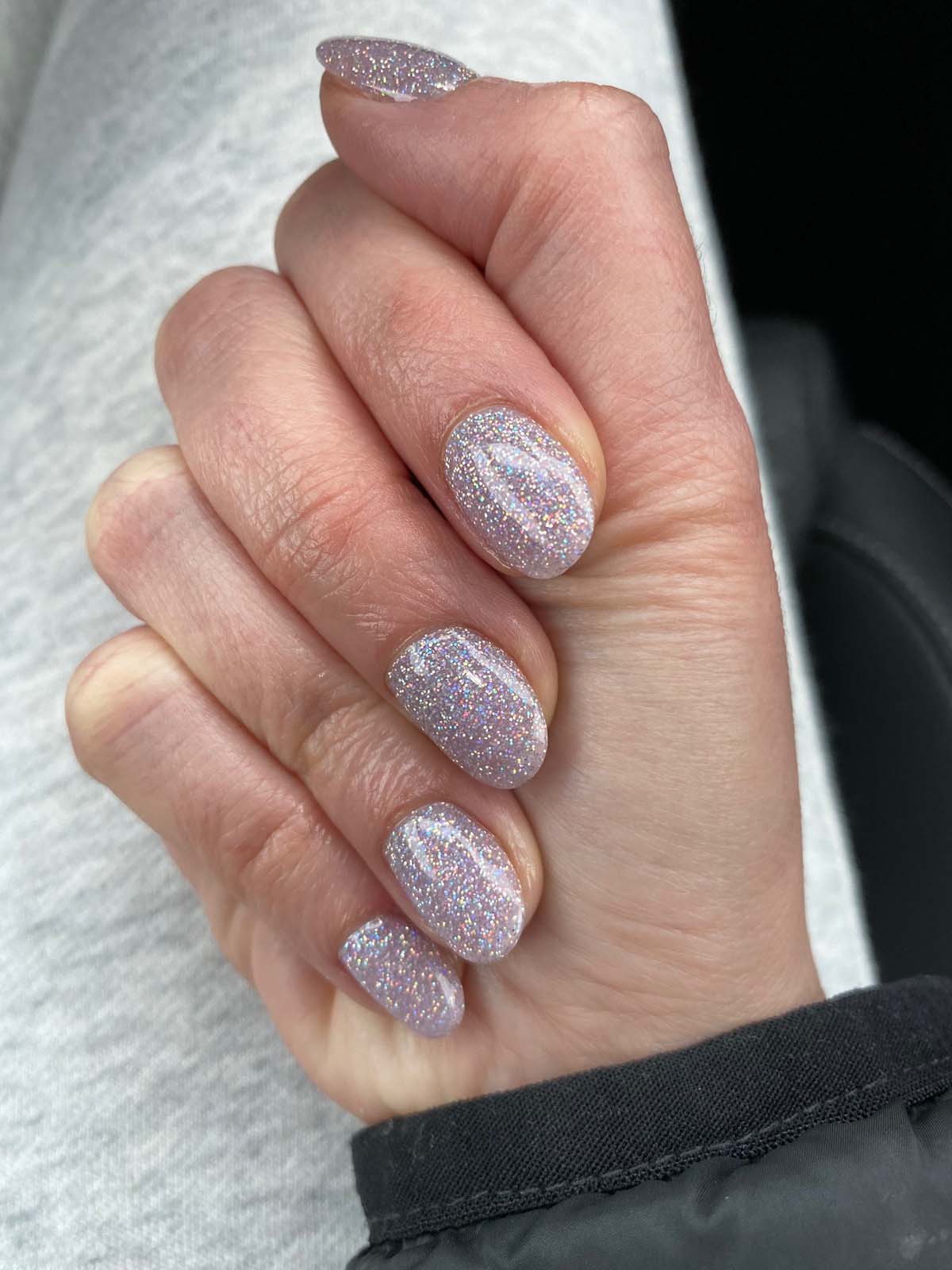 Silver Sparkly Glitter Nails Tutorial: Create Oval Nail Shape
This silver sparkly glitter nails design is so versatile that it can be created on any nail shape, looking amazing on all shapes. I chose an oval nail shape for an elegant but practical mani. Oval nails are complementary to all hand shapes and are durable because of the gentle angle of the nail tip.
An oval nail is in the most simple form an elongated version of round nails. To create an oval shape nail file the nail tip into a somewhat egg shape keeping all edges rounded and soft. File from both nail edges to a center point but keep the tip rounded to prevent creating an almond nail shape.
With rounded nail designs, always finish with a fine-grit file to create a smooth flawless edge.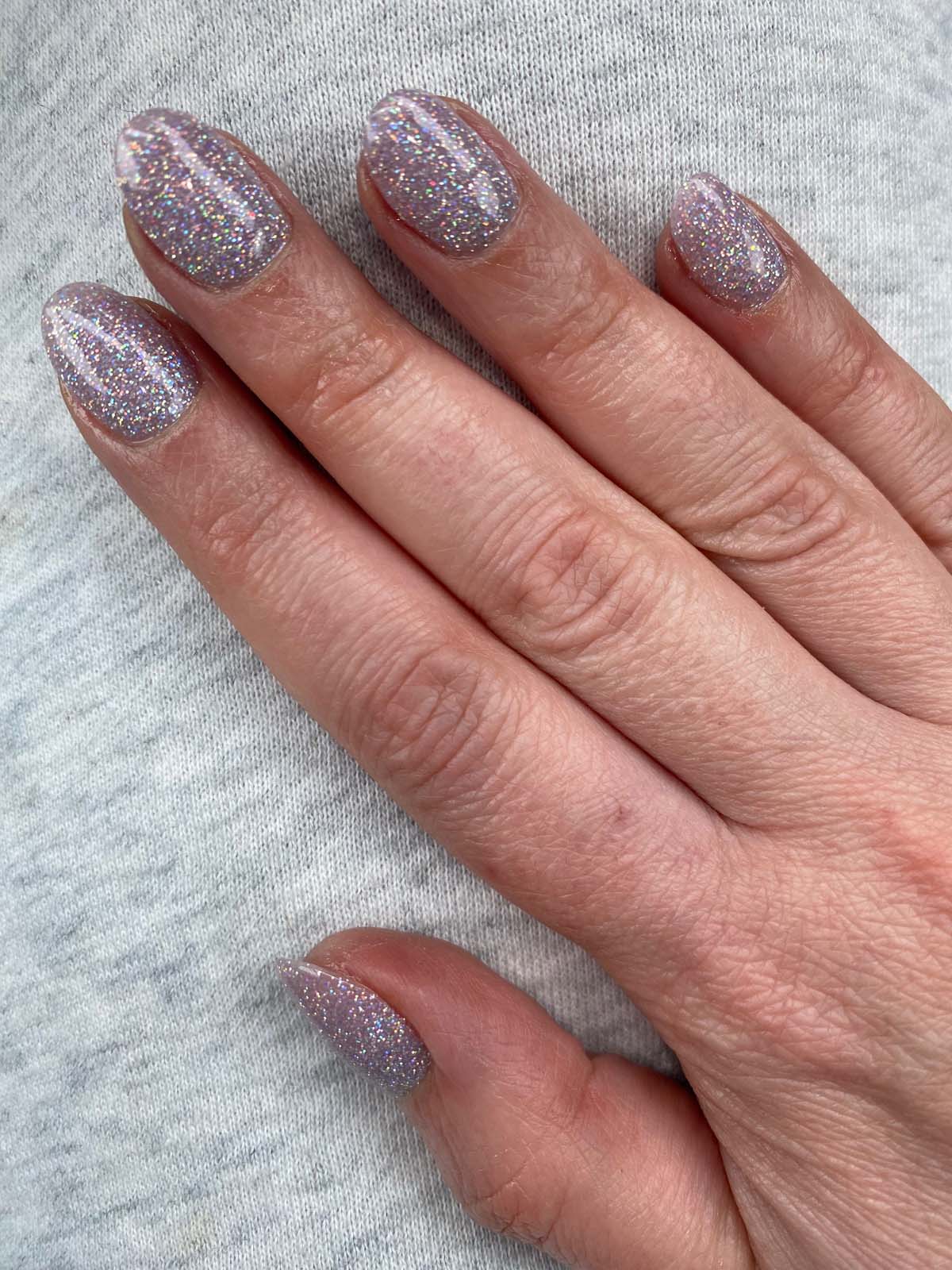 If you love the look of oval and round nails, check out:
Emerald And Gold Nails Inspiration
Hot Pink Lightning Bolt Nails Design
Pink Nails With White Accent Lines Nails
Burgundy Nails With Gold Accent Nails
Silver Sparkly Glitter Nails Tutorial
When choosing a silver sparkly polish for this look, don't make the mistake of choosing any glitter polish. Most glitter polishes are a clear polish base with suspended glitter. You won't be able to achieve this look no matter how many coats of polish you paint. Instead, choose a glittery silver or gray-based polish.
You'll need just a few items to create this Red French Tip nail design:
A silver or gray glitter nail polish
A clear top coat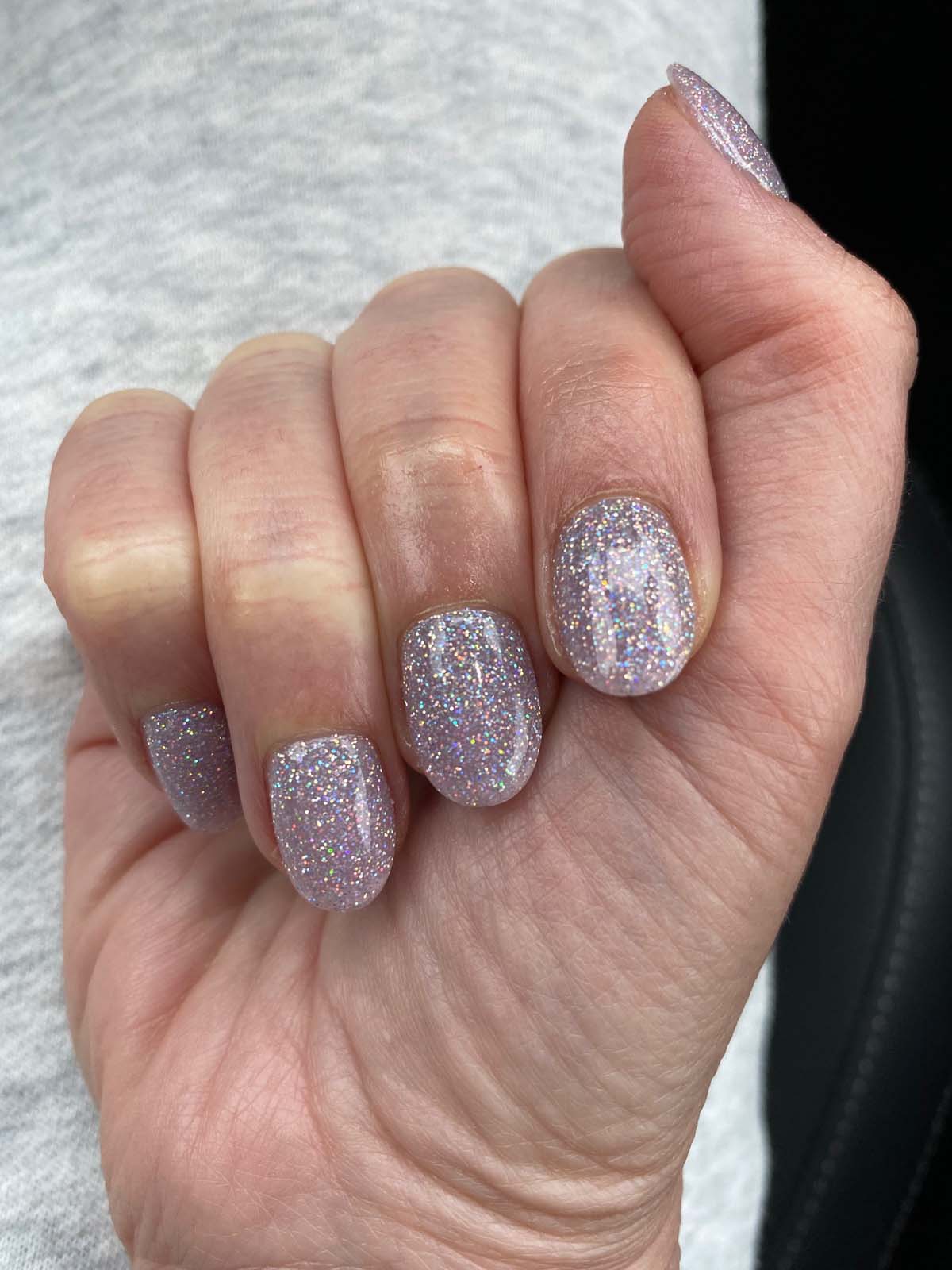 Gray and silver nails are having such a moment right now, check out more nail designs with silver and gray polishes:
Pink And Silver Glitter Ombre Nails
Silver Metallic French Nail Design
Lavender Nails With White And Silver Swirls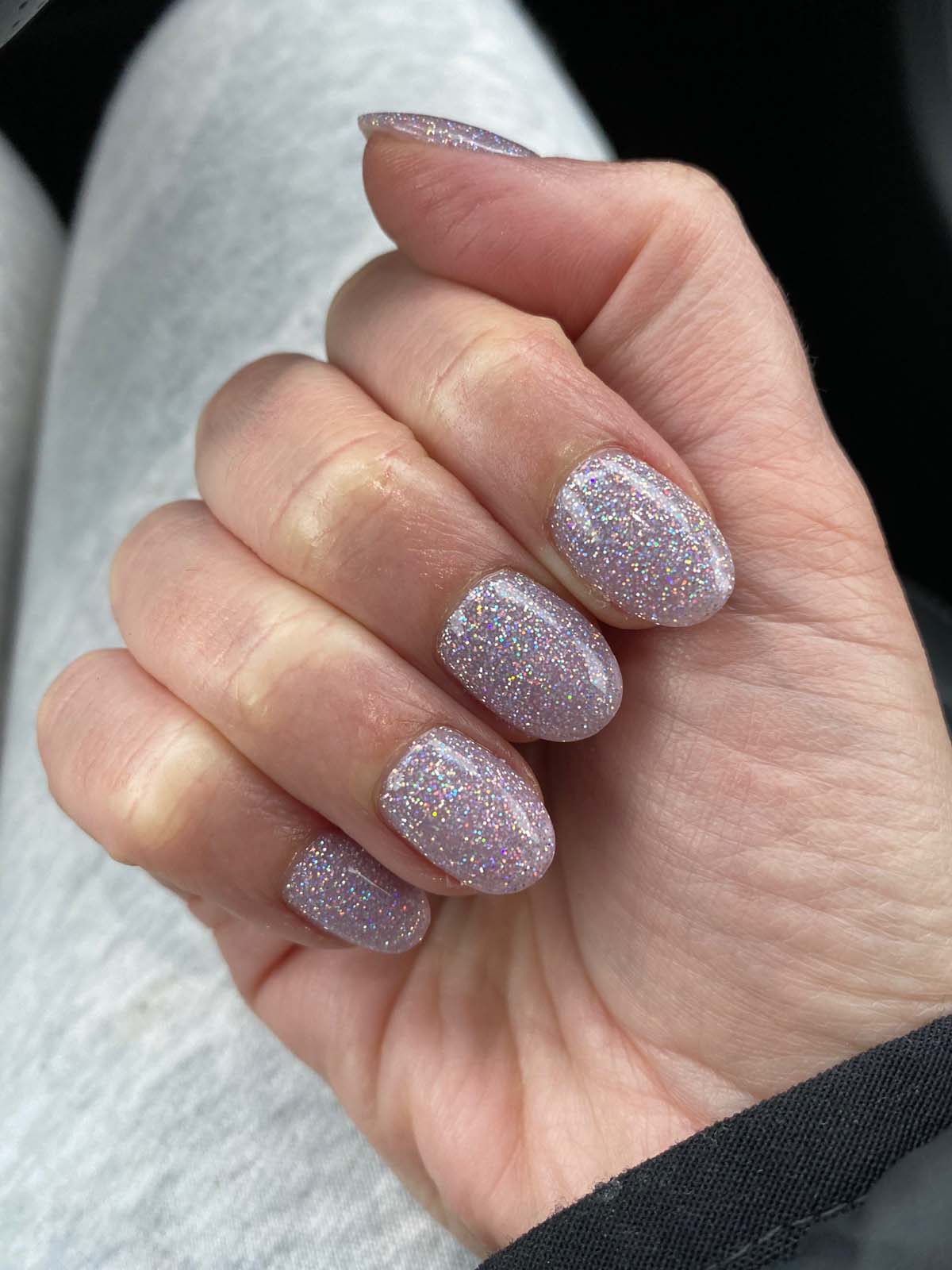 Once you've found your perfect polish, simply paint two coats onto all nails. Once it's fully dried, add a clear topcoat making sure to coat the top and all sides of each nail to protect against chipping. That's it! The best part of this nail design is that it's so easy and quick – you can't mess it up!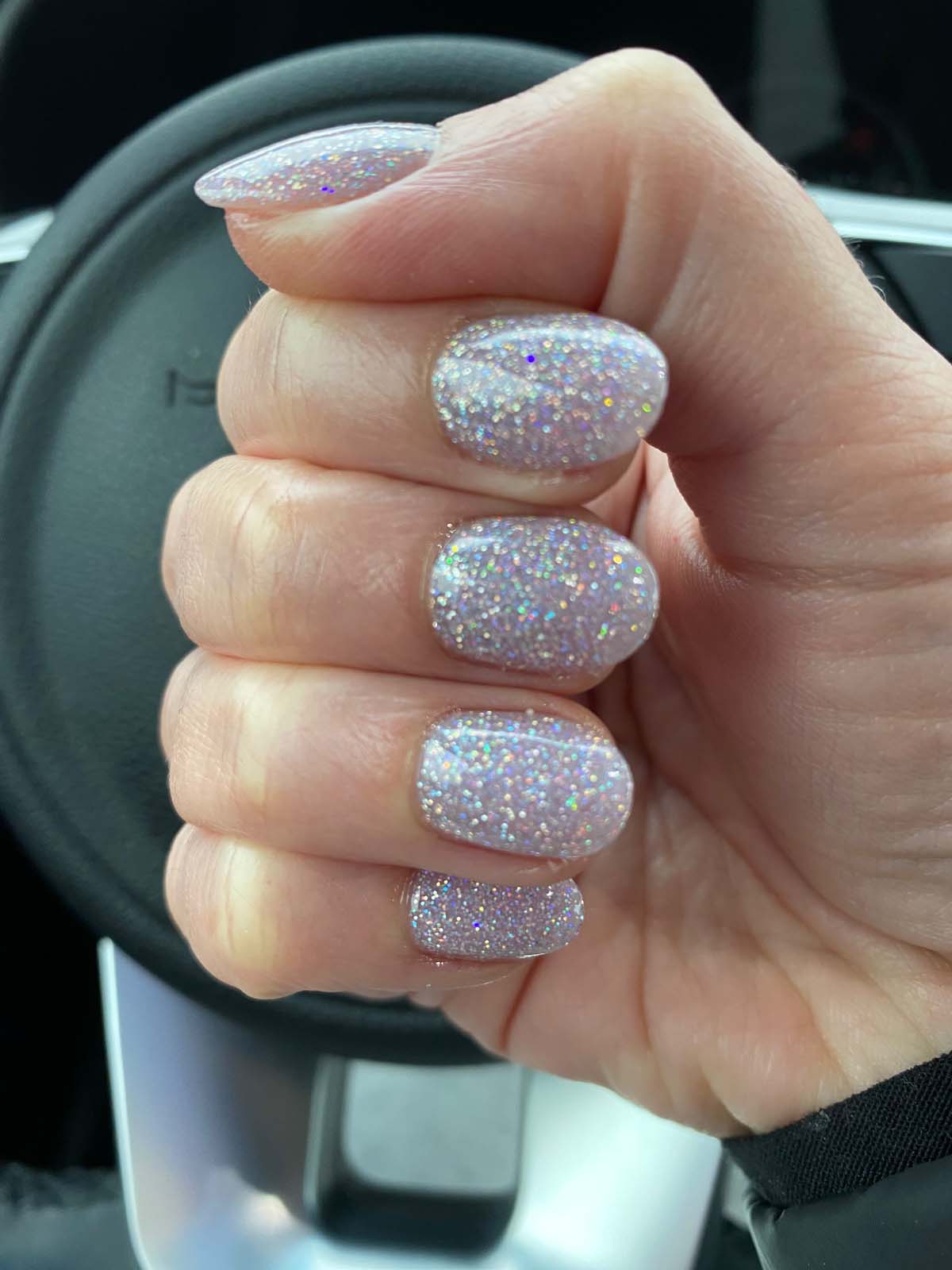 Gray Sparkly Nails
While I went with a silver-based polish, those looking for a more bold look will love this manicure idea with a gray sparkly polish.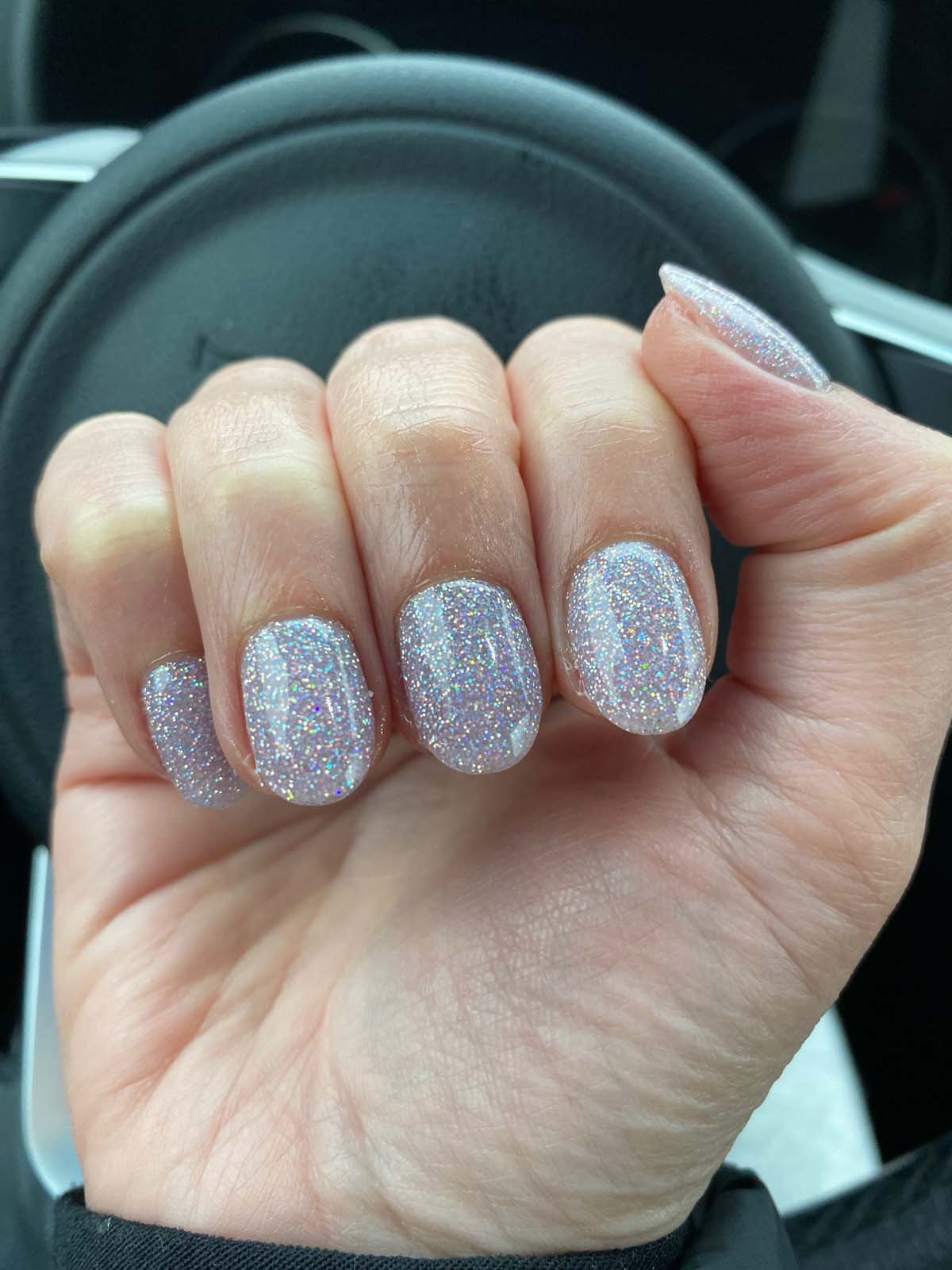 Just as versatile as the silver glitter nails, the gray version of this sparkly mani will shine with any outfit and any event. From the holidays to a day-to-day look, this nail design will add a little sparkle to any occasion.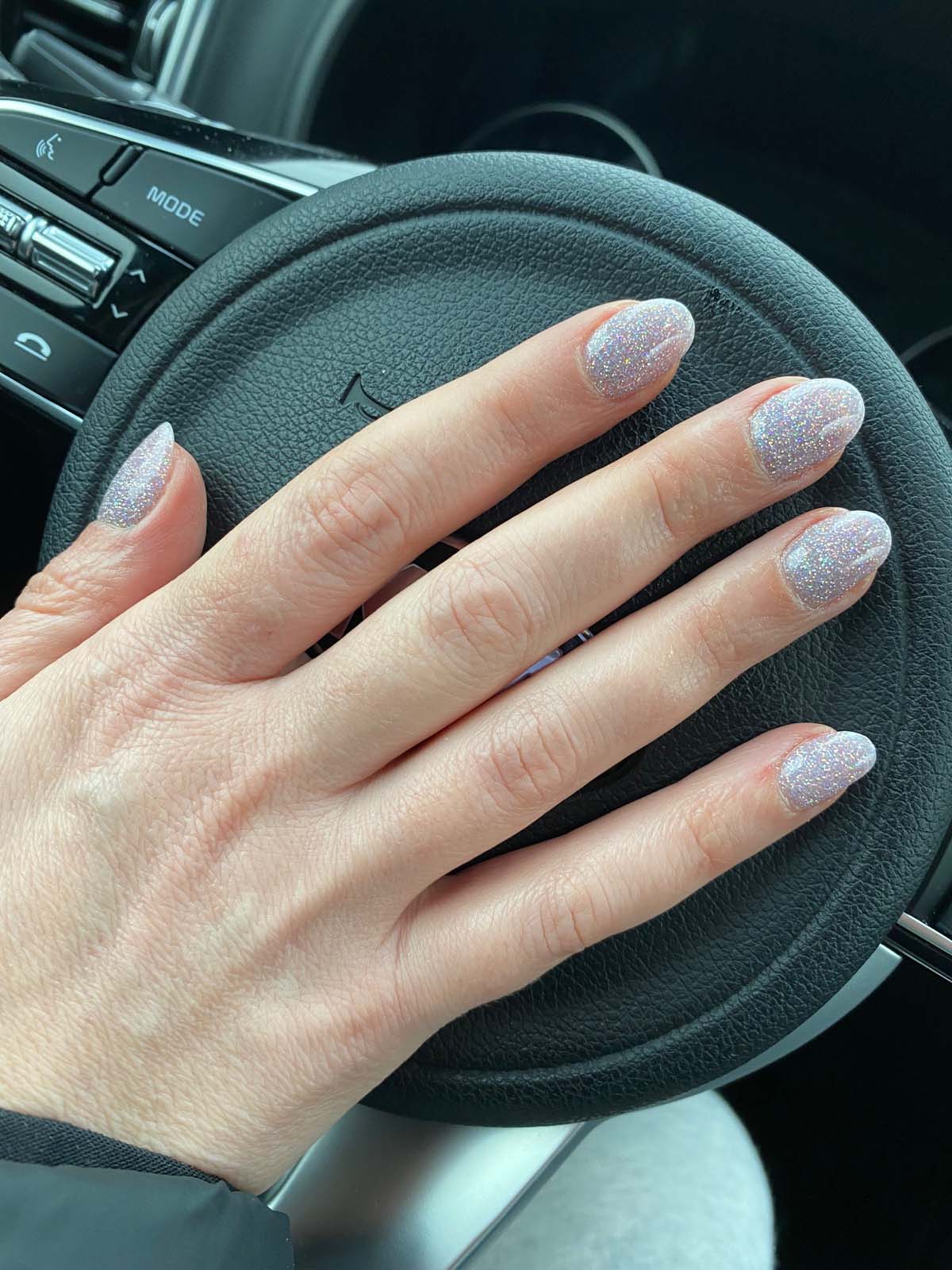 https://vibrantguide.com/wp-content/uploads/2023/01/silver-sparkly-nails-1.jpg
1600
1200
Anna
https://vibrantguide.com/wp-content/uploads/2019/01/logo2.png
Anna
2023-01-24 19:58:52
2023-03-28 16:09:01
Silver Sparkly Glitter Nails