These nude nails with glitter are so cute, trendy, and perfect for any occasion! You will absolutely love these glittery nude nails!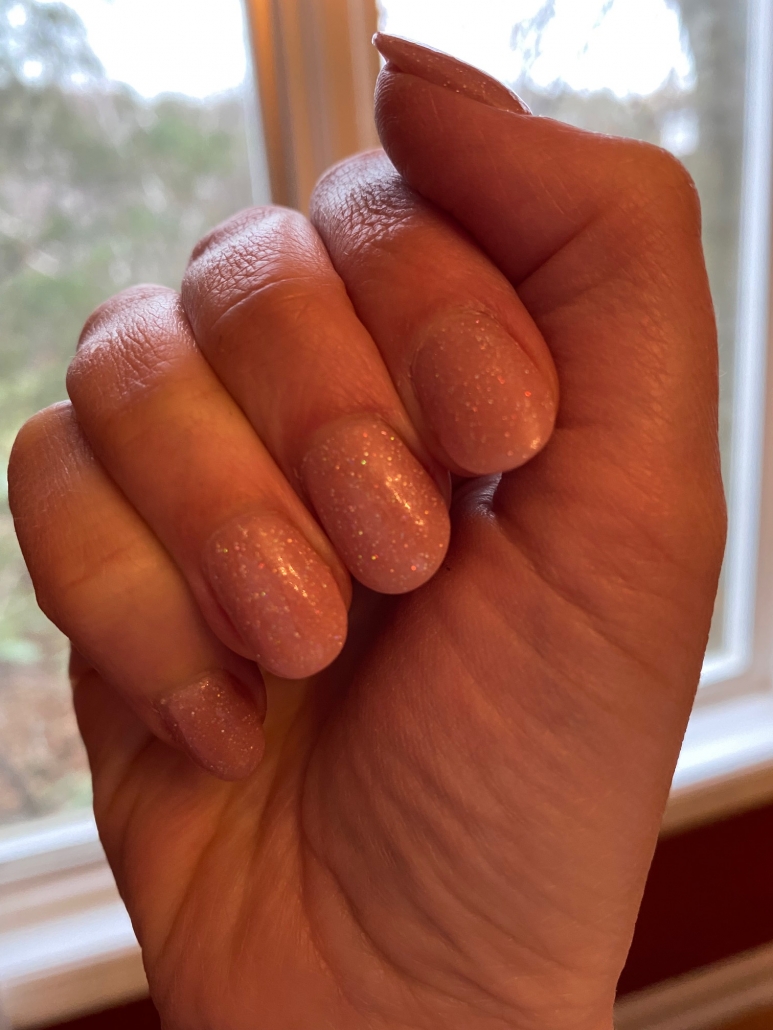 These glittery nude nails are created by taking a nude basecoat, and painting your nails with it as normal. After the nude coat is dried, take a layer of sparkles, and paint them on top. You may have to do multiple layers of sparkles, depending on how many sparkles you want.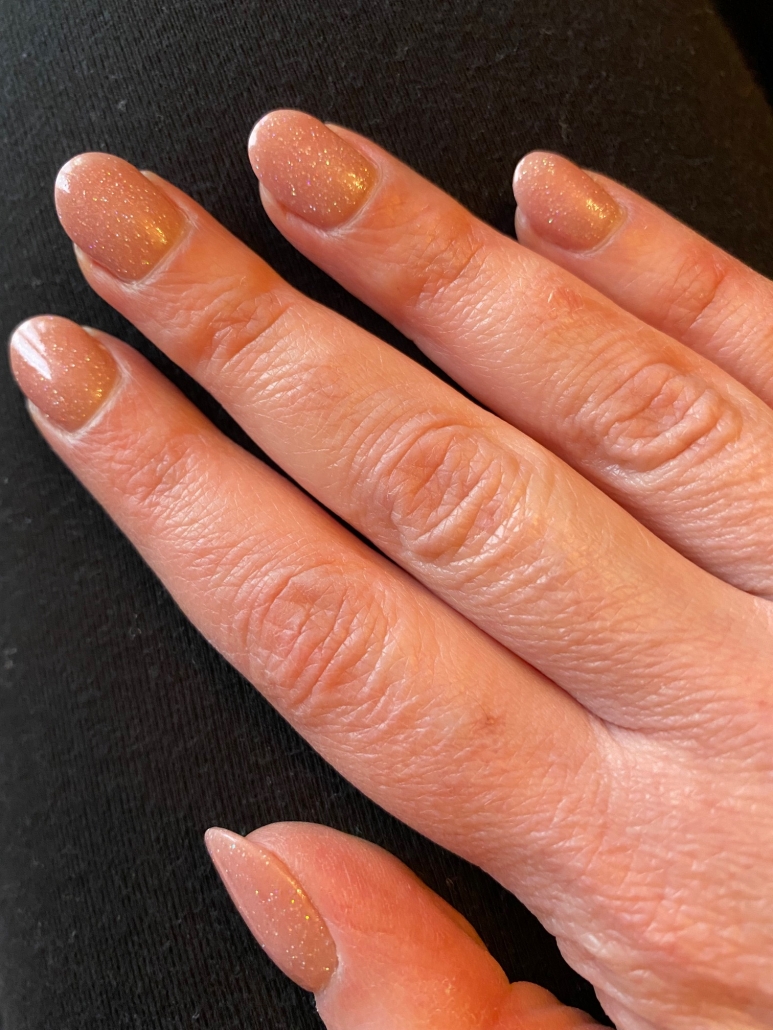 Anyone can recreate this glitter nude nails look from home! It is super easy to make, and no special tools are required. All you need is a nude nail polish color, and a glittery layer. You just paint your nails as normal, and get this awesome look!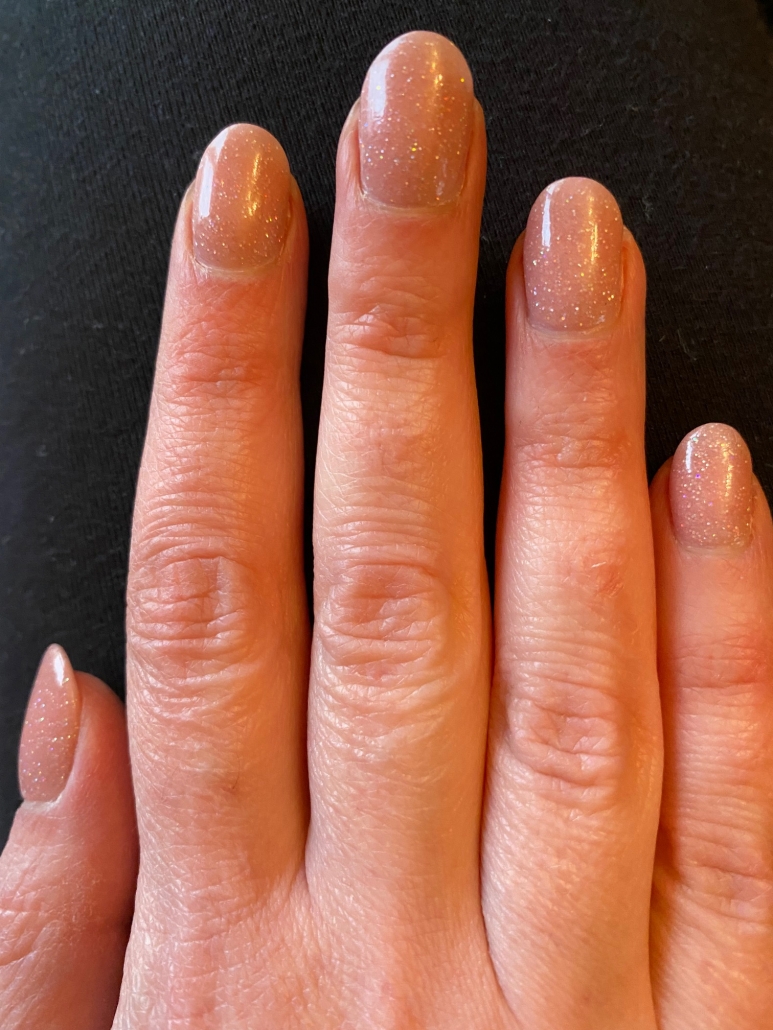 These trendy nude glitter nails are perfect for any occasion! Since they are not too bright or flashy, they are perfect for work and school settings. In addition, since they do not have any season-associated colors, they are perfect for all times of the year! The glitter gives these nails a super fun and cheerful appearance, so they would be perfect for a vacation! These nails will add a pop of color in all of your vacation pictures!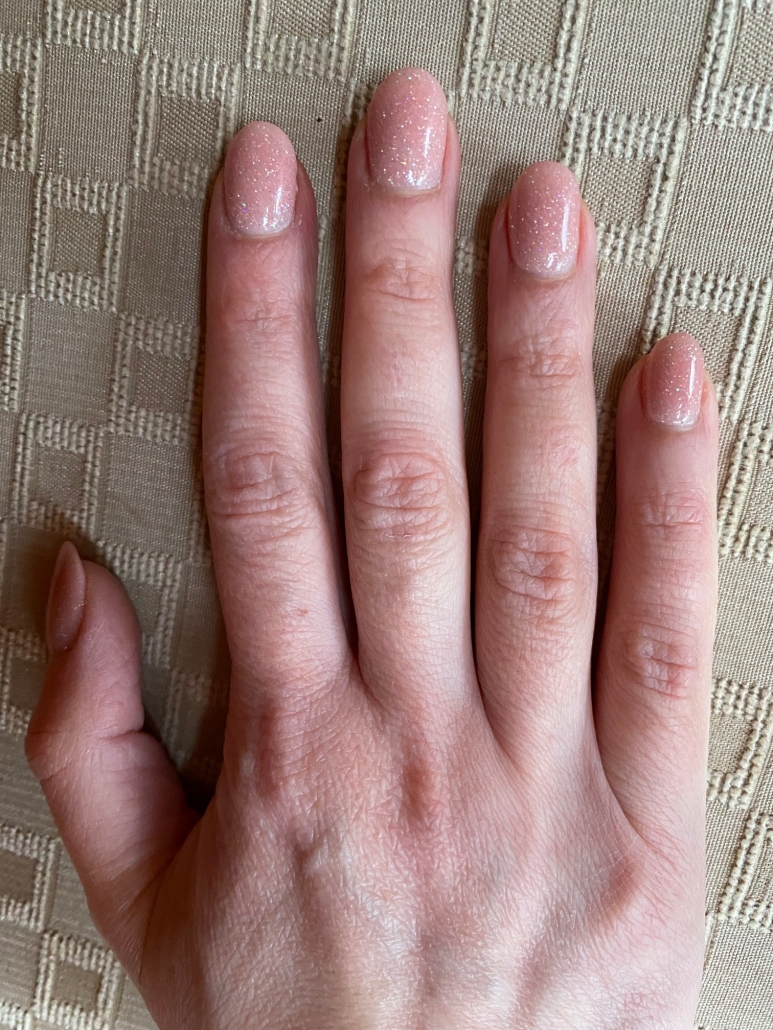 There are so many different things that you can do with these nails! You can use any color as your base coat for different effects. You can use a pastel pink, blue, or yellow for a look perfect for spring, or you can use darker colors, for a look perfect for winter. In addition, you can use white as the base coat for a super trendy look. If you use very dark colors such as black, the glitter will add an awesome contrast. In addition to changing the base coat, you can also change the color of the sparkles. Sparkles are available in almost every color, and you can use multiple colors, or stick to one. You can use pink sparkles with a clear base coat, gold sparkles with a black base coat, or white sparkles with a blue base coat. The possibilities are endless!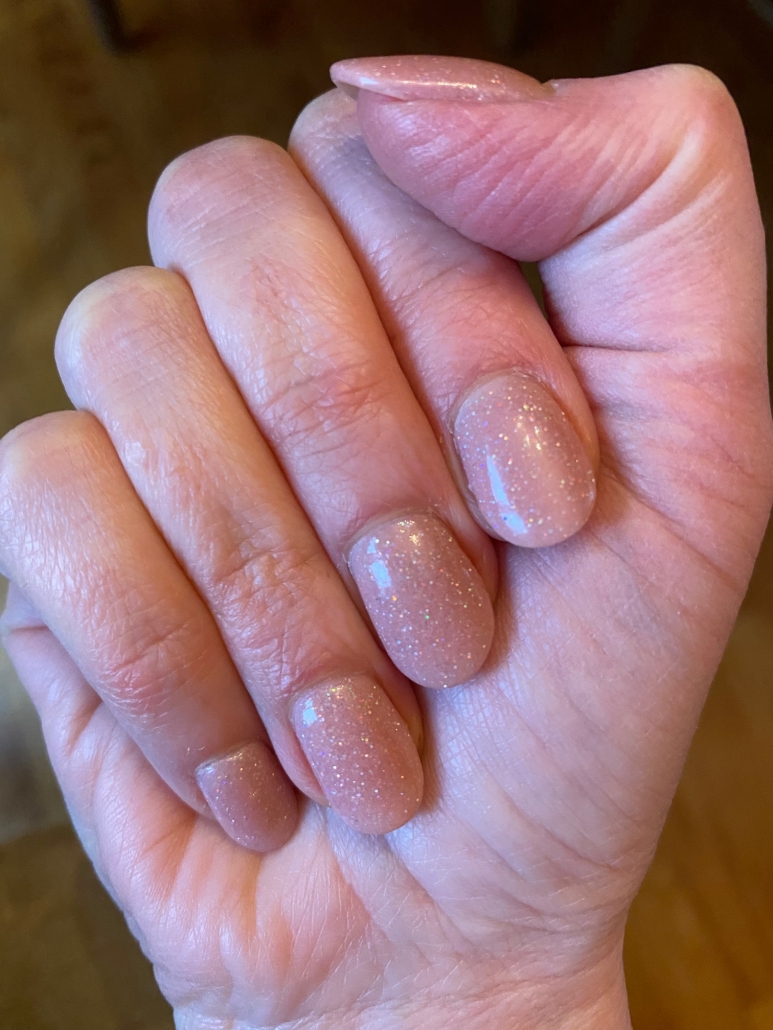 In addition, to changing the colors, you can also change the amount of nails that have sparkles! One popular look, is just adding sparkles to the ring finger or "accent nail". You can also add sparkles to every other finger, or all fingers but one. There are also different looks you can create with the sparkles such as ombre nails that can be achieved by only painting the top half of the nail with sparkles. There are so many awesome things that you can do with these nails!
These nails are cute, cheerful, and so easy to create. You will be obsessed with your new nails!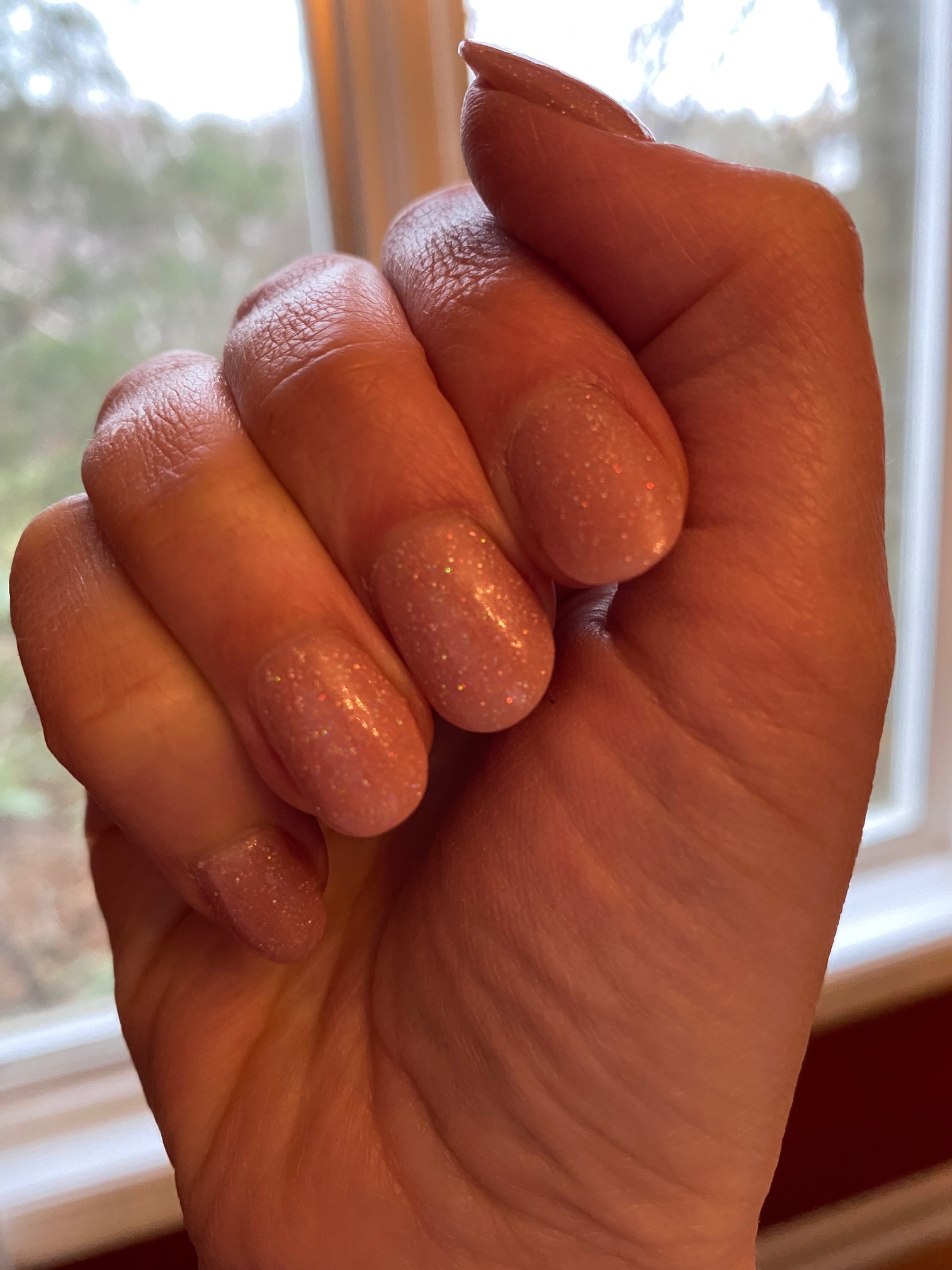 https://vibrantguide.com/wp-content/uploads/2021/12/nude-nails-glitter-1-rotated.jpg
2016
1512
Anna
https://vibrantguide.com/wp-content/uploads/2019/01/logo2.png
Anna
2022-01-06 18:38:13
2022-01-06 18:38:13
Nude Nails With Glitter